Manufacturer e-commerce: Dawn of a new entrepreneur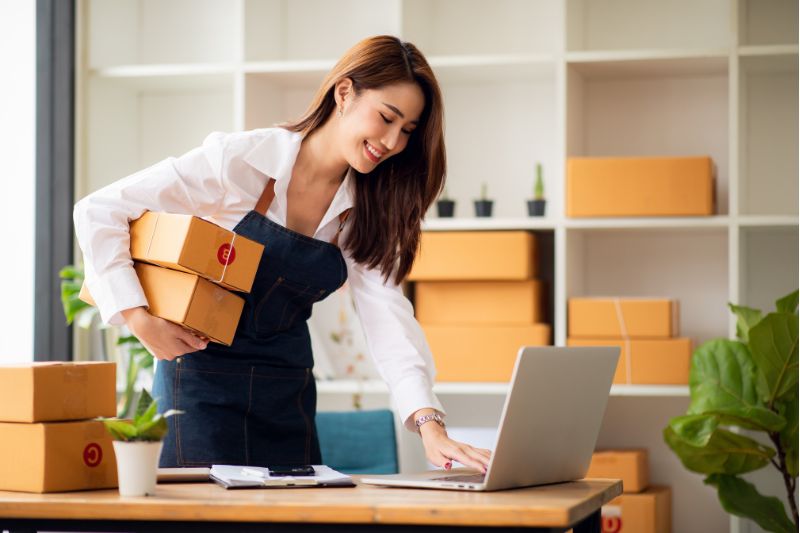 We are witnessing the dawn of a new era.
Until recently, manufacturers would make their goods, dispatch them to a third-party seller, and hope for the best. But the 2000s brought about many events which have led to severe disruptions to the manufacturer's supply chain. This has led businesses in the manufacturing industry to deviate away from traditional sales channels to new ones.
Introducing the newest type of seller on the block: manufacturer e-commerce.
In this guide, we'll explore e-commerce for manufacturers, how to implement this sales strategy into your business, and the best e-commerce platform for manufacturers.
So, without further ado, let's begin.
What does e-commerce for manufacturers look like?
Companies that use e-commerce within their manufacturing operations have various options available to them.  
These include:  
Manufacturers may also take advantage of automated inventory tracking systems and analytics tools to monitor sales performance and identify areas that need improvement. Additionally, they can benefit from digital marketing strategies such as SEO (Search Engine Optimization) and targeted campaigns. By leveraging the power of e-commerce, manufacturers can experience increased efficiency in their operations while expanding their reach into new global markets.  
With the right e-commerce solutions, manufacturers can create a competitive advantage and drive their business forward. 
E-commerce is an effective way for manufacturers to engage with customers, build trust, and develop relationships.  
Through personalization features such as tailored product recommendations and automated customer service responses, businesses can create a better shopping experience to keep customers coming back. Manufacturers can also use data from e-commerce sales to gain insights into consumer behavior and make informed decisions about:  
Product development  

Pricing strategies  

Marketing campaigns  

and so much more   
By leveraging the latest technologies in e-commerce, manufacturers can remain competitive in today's market and achieve greater success in the future.  
And that's all good in the hood, but what exactly are the different forms of e-commerce available for a manufacturer who wants to be e-commerce focused?
The cold hard facts for a manufacturer e-commerce business  
What are the different manufacturer e-commerce platforms?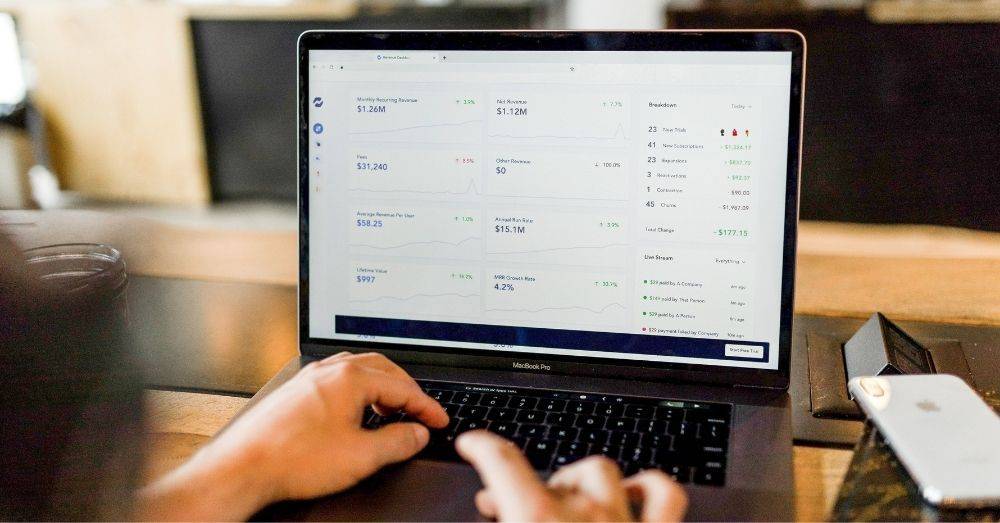 There are various ways to approach e-commerce available to manufacturers, each with its pros and cons.   
1. Online marketplaces    
This type of platform is typically hosted by a third-party marketplace provider such as eBay or Amazon.  
Merchants sign up for the platform and can list their products for sale online. The main advantage of an online marketplace is that it provides merchants with ready-market access and visibility since customers already shop there. One of the main disadvantages of using an online marketplace is that buyers may not be able to inspect the product before buying it — which will dissuade them and force them to favor products with the most reviews.   
2. Web storefronts    
A web storefront is theoretically the simplest method for selling your goods on the internet. 
It requires building your own website from scratch where you can host products and manage orders, payments, and shipping information yourself — meaning you have more control over every aspect of your business.  
An advantage to web storefronts is that they are easily accessible to anyone with an internet connection — making them incredibly convenient for customers who want to purchase items quickly and efficiently without visiting a physical store. A disadvantage to web storefronts is they require a high level of technical expertise to set up and maintain, which can be expensive for businesses.  
3. Mobile shopping apps     
Today, many customers are using their mobile phones to shop online, so it's important to have a mobile-friendly and responsive platform.   
This type of platform allows customers to shop from their smart devices, making the shopping experience easier, faster, and more convenient. An advantage of mobile shopping apps is that they keep customers updated with new arrivals and products. However, a disadvantage is that mobile shopping apps are not immune to technical issues such as bugs, crashes, and slow loading times.  
4. Social media shopping platforms      
Many businesses are taking advantage of the power of social media by creating their own stores on popular social networks like Facebook, Instagram, and Twitter.  
This type of manufacturer e-commerce platform connects shoppers directly with brand manufacturers, enabling them to purchase products without leaving the social site they're already using. The ability to browse, compare, and purchase products on one platform makes online shopping easier. Which is a blessing, and a curse, as the high level of competition makes it difficult for a potential customer to choose your products.   
No matter which manufacturing e-commerce channel you decide to use, it is important to do your research and pick the one that best suits your needs.  
By taking the time to understand the different types of platforms available, you can ensure that you make the right choice for your business. Investing in a quality e-commerce platform can give your customers a smooth and secure shopping experience and start selling online quickly and easily.  
Why is a manufacturing e-commerce platform important?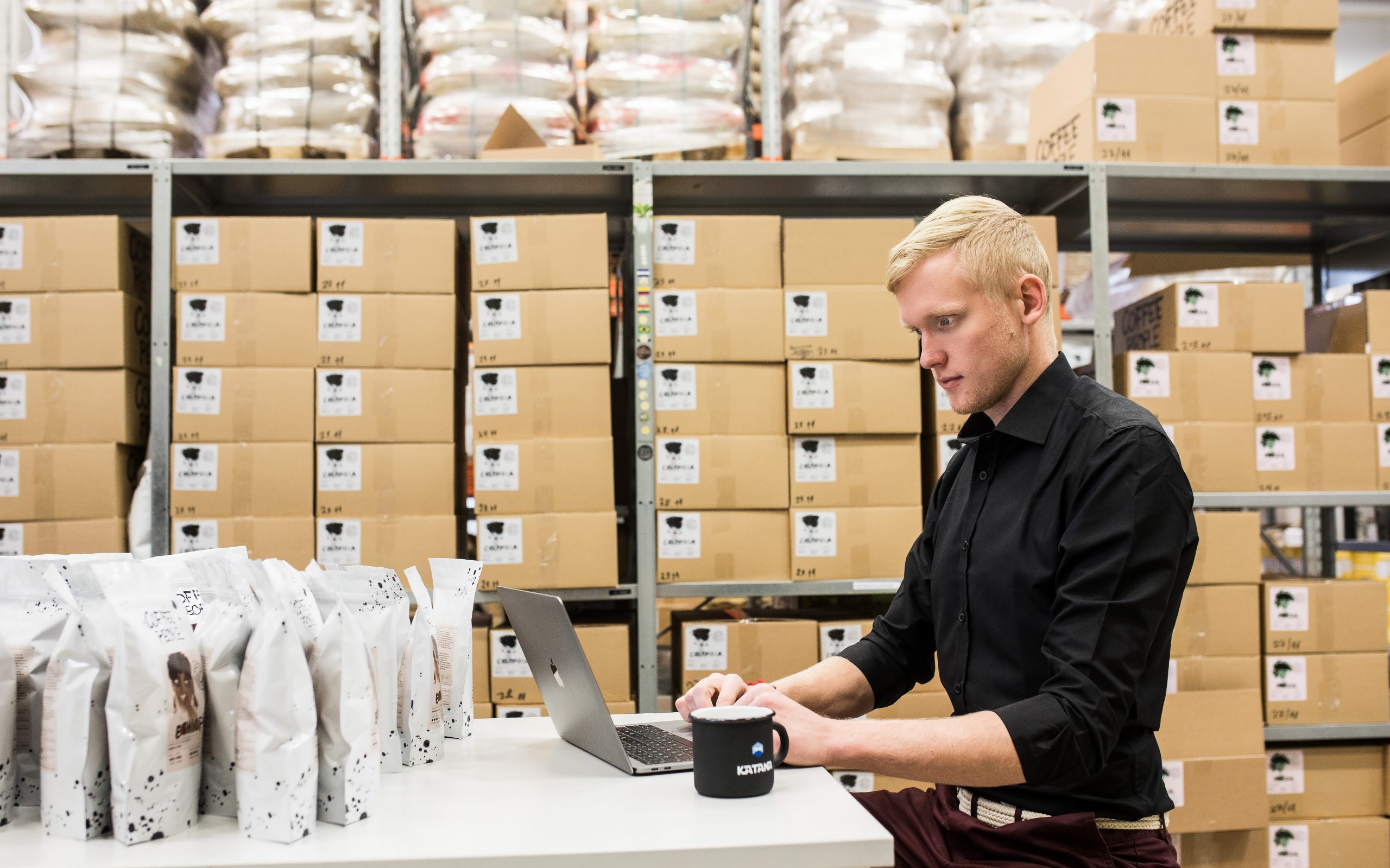 E-commerce stores are becoming essential for manufacturers who want to remain competitive in the global market.  
A manufacturer can showcase their products, reach more customers, and increase their sales by having an online presence. Having an online store also allows them to provide better customer service by providing up-to-date information on product availability and prices. Additionally, it enables them to offer discounts or loyalty programs that can attract more customers and generate more revenue.   
With an online store, manufacturers can also track customer behavior and purchase history, which helps them understand their target audience better and develop marketing strategies accordingly. 
This way, they can optimize their website for improved user experience and increase conversions.  
Finally, by having an e-commerce store, manufacturers can make their business more efficient and cost-effective as they can easily manage their inventory, process orders, and offer customer support.  
How to dominate as a manufacturer e-commerce merchant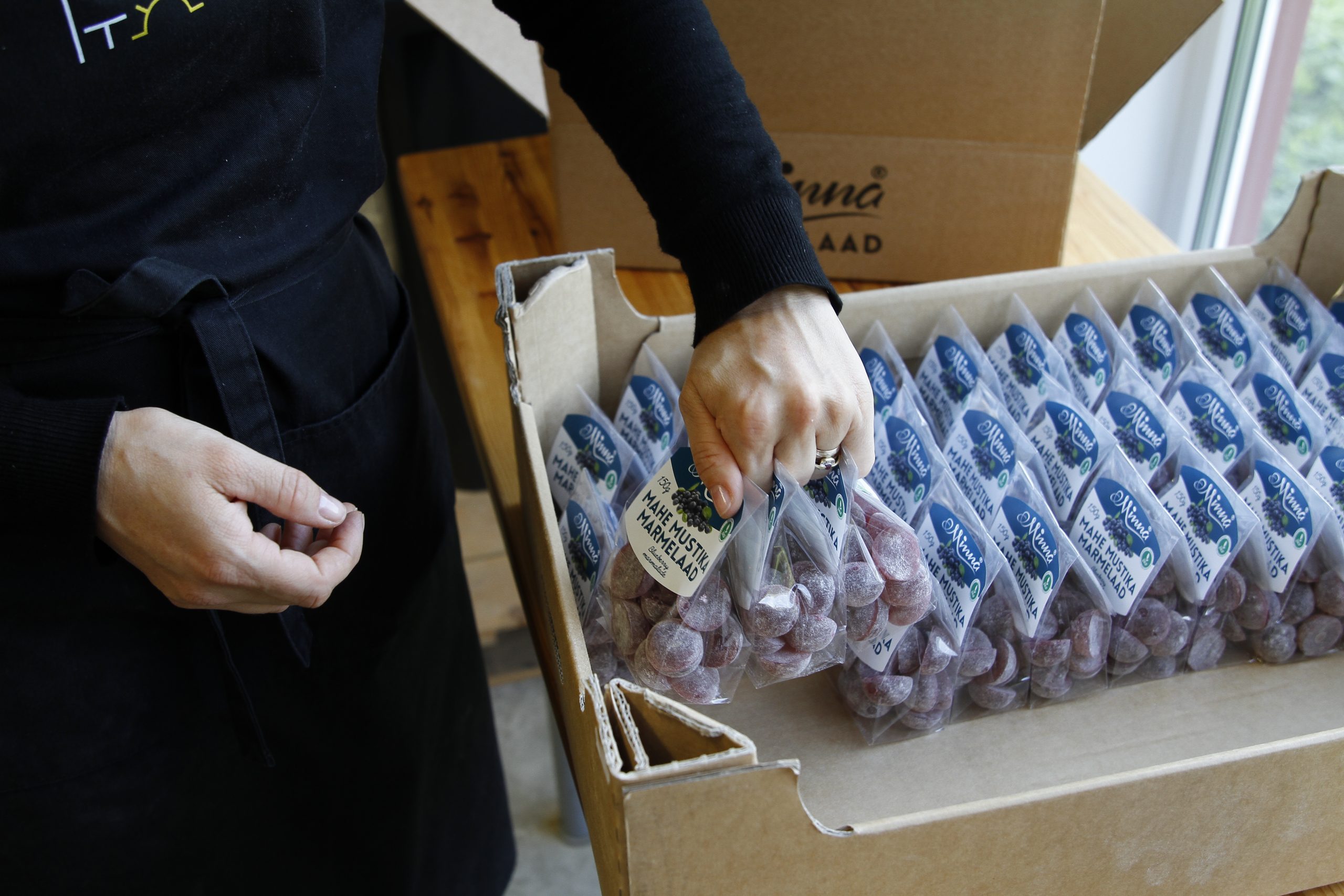 By leveraging the power of e-commerce, manufacturers can increase their customer base and expand their sales.  
In order to successfully use e-commerce for manufacturing, there are several key considerations you need to know about.  
1. Identifying your target audience    
The first step in using e-commerce effectively is to identify your target audience.  
Knowing who you are selling your products or services to will help you determine which platforms and strategies you should use. It's essential to understand who your customers are so that you can create content and tailor it specifically for them.  
2. Pricing your products   
Another critical factor is product pricing.  
When selling online, it's important to price your products competitively. This will help ensure that you remain competitive in the online marketplace and can effectively reach your target market. 
3. Streamlining your checkout process
In addition, you should consider streamlining the purchasing process.  
You can increase conversions and ultimately boost sales by making it easier for customers to purchase your products. You can ensure that checkout is fast, secure, and intuitive. 
4. Marketing your business
Finally, manufacturers need to focus on marketing their products or services through various channels, such as email campaigns and social media platforms, to reach more potential customers.  
Manufacturers should also use analytics tools to measure the success of their e-commerce campaigns and make any necessary adjustments or improvements moving forward. 
By taking all these steps and considerations into account, manufacturers can maximize their impact in the e-commerce space and reach a wider customer base. With an optimized e-commerce strategy, manufacturers can enjoy increased profits and success. 
Once you have established your audience, product pricing, streamlined purchasing process, and marketing strategy for your online store, it's important to ensure that all of these elements are properly maintained.  
This includes:  
Staying on top of these details will help you quickly identify areas where improvements can be made to remain competitive in the online marketplace. 
Additionally, attending events and participating in online forums is essential to stay up to date with manufacturing trends. Doing so will help you stay informed of new developments and technologies that can be used to improve your e-commerce operations. 
By following these tips, manufacturers can use e-commerce effectively for their businesses and increase revenues. With the right strategies in place, manufacturers can successfully reach a broader customer base and increase profits.
What to consider before setting up your manufacturer e-commerce store?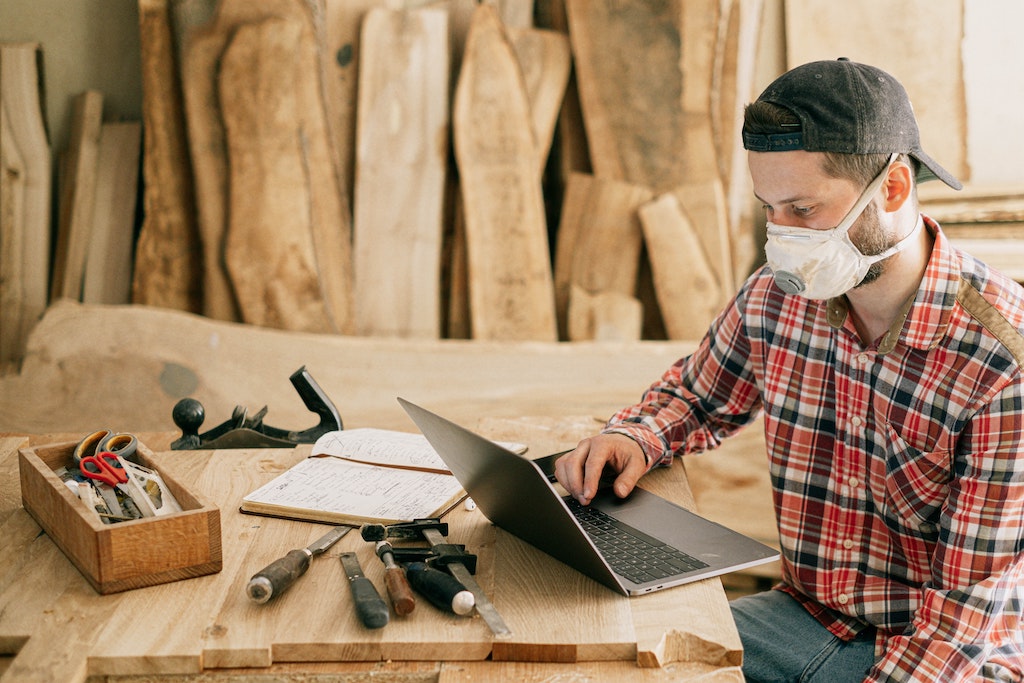 When creating an e-commerce sales channel as a manufacturer, there are a few key things to consider to ensure success.  
First and foremost, it is important to create a visually appealing website and make it easy to navigate. The site's design should be professional and user-friendly, as this will help attract potential customers. It should also feature clear calls to action that urge shoppers to purchase products or sign up for newsletters. Additionally, it is important to ensure the website has secure payment processing systems so that customers feel comfortable making purchases on the site.  
Next, it is essential to focus on SEO.   
SEO helps bring organic traffic to the website by improving its ranking on search engine results. This entails optimizing the website with relevant keywords, implementing link-building strategies, and using social media to promote the site.  
Finally, it is important to have a plan for customer service and support.   
Customers need to be able to contact the store in case they have any questions or problems. Having a customer service team available to respond quickly and efficiently will help ensure customer satisfaction. Additionally, having an FAQ section on the website can be beneficial as it will provide customers with quick answers to common questions regarding:   
Orders   

Shipping  

Product descriptions   
When you're creating a manufacturer e-commerce store, you can boost your sales by providing customers with a pleasant online shopping experience by keeping these factors in mind. With an attractive website design, effective SEO, and customer service protocols in place, businesses can ensure that their e-commerce store is a success. 
What are the benefits of selling via e-commerce for manufacturers?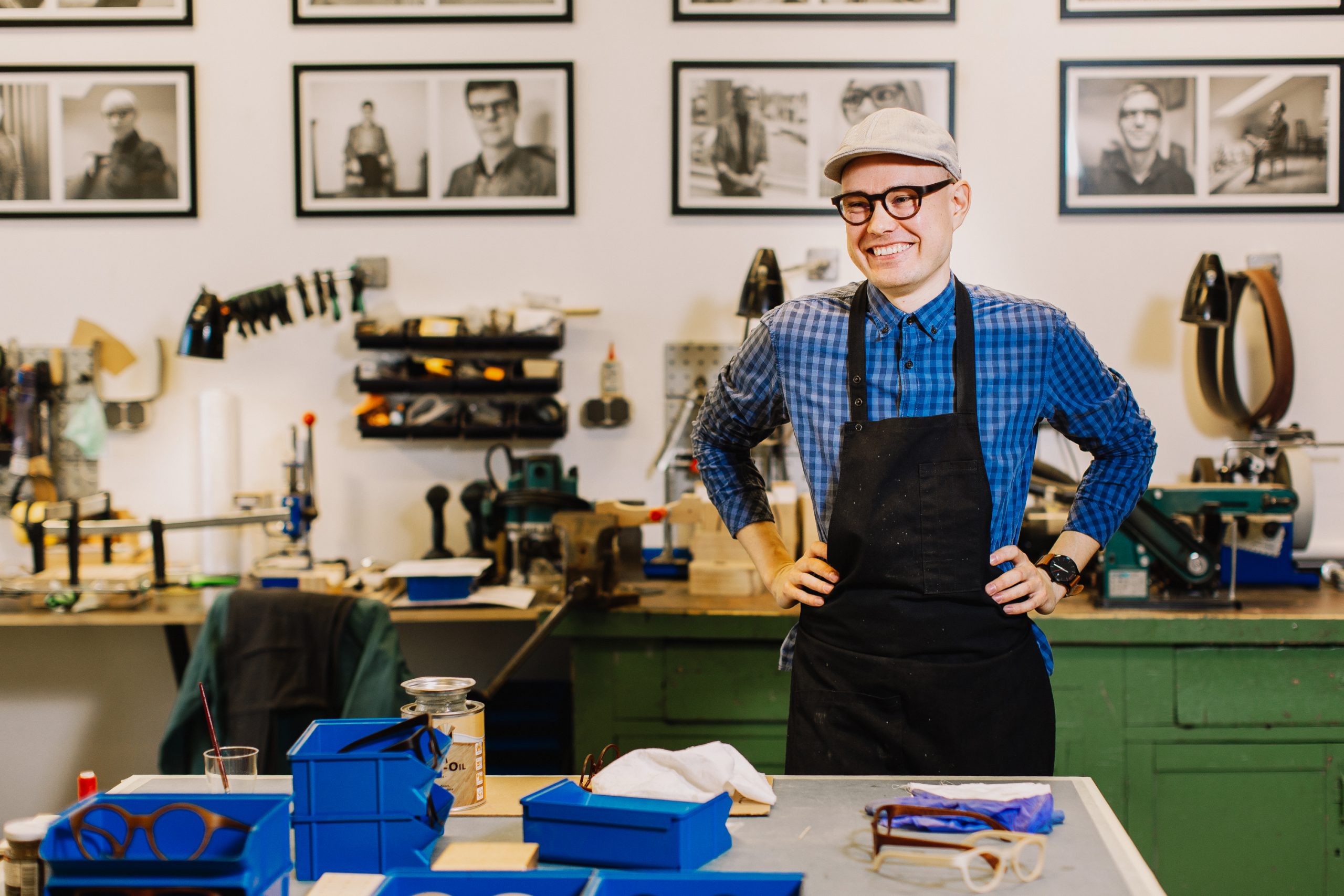 Manufacturers that decide to have an e-commerce site stand to benefit in numerous ways.  
They can reach a much wider audience than through traditional brick-and-mortar stores. This means that more people can discover their products, increasing sales potential.  
Being online allows manufacturers to provide better customer service by allowing customers to purchase their products directly without having to rely on intermediaries or retailers. And because the manufacturer manages the sales channel, it allows them to quickly update product information and pricing so that customers are always aware of what is currently available.  
E-commerce sites give manufacturers greater control over how their products are presented online. By utilizing digital marketing tools such as SEO and targeted advertising, manufacturers can ensure that the right people are seeing their products at the right time. This enables them to market better and promotes their products more effectively. 
Finally, having a sales channel online provides manufacturers with valuable data about customer buying habits and preferences which they can use to improve their product offerings and create more effective marketing strategies. By using this information, manufacturers can make informed decisions on what types of products to focus on developing or where to allocate resources to maximize profits. 
There are numerous benefits for manufacturers choosing an e-commerce site, including: 
Increased sales opportunities  

Better customer service  

Greater control over product presentation and promotion  

Access to valuable customer data  
These advantages make it clear why e-commerce sites are important to any successful manufacturing business. 
By taking advantage of the opportunities presented by e-commerce, manufacturers can ensure that their products reach a wider audience and have greater success in the digital marketplace. 
With the right strategies and tools, they can leverage the power of e-commerce to gain an edge over competitors and create long-term success for their brand. 
An example of manufacturers using e-commerce for sales     
Raw Coffee Company leverage several cloud-based tools to become the ultimate manufacturer e-commerce seller. All the way from sales, to manufacturing, and beyond, e-commerce tools have helped them:  
Improve on-time order fulfillment by nearly 60%, and increase efficiency of day-to-day operations by 40% 

Batch and expiry date tracking help them optimize inventory management for 

raw materials

 and 

finished goods

 by 30% 

Integrations between sales, manufacturing, and accounting software help keep all their key business tools in sync 
So why do manufacturers still hesitate to try e-commerce?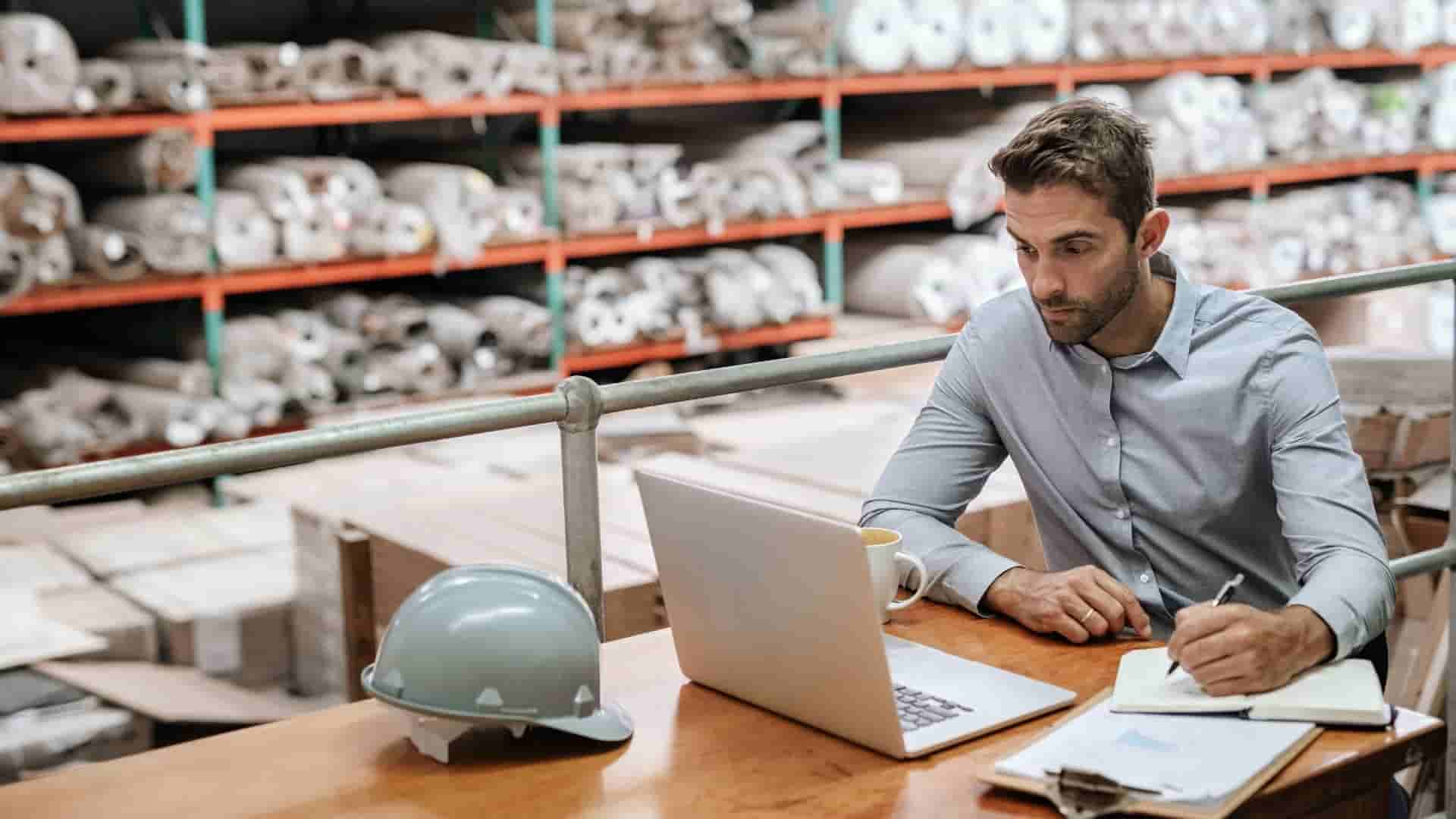 Given everything covered in this guide, you would think it'd be an open and shut case when deciding to transition to a manufacturer of e-commerce goods. 
Manufacturers often hesitate to try e-commerce due to concerns about:  
Digital transactions' cost 

Management complexity 

Security 

Privacy 
Manufacturing companies are typically more accustomed to traditional sales and distribution channels that are slower to adapt.  
The lack of knowledge about how best to use e-commerce technologies can also deter manufacturers from trying out new methods. For example, many may not be aware of the potential for using online marketplaces or tools such as artificial intelligence and machine learning to automate supply chain processes with the use of reorder points. Finally, manufacturers may worry that their products will not be competitive compared to those offered by established distributors or retailers.  
Ultimately, overcoming these hurdles requires a willingness to invest in educating staff, leveraging advanced technology solutions, and testing different approaches before forming an e-commerce strategy.  
By taking the time to understand the market and incorporating customer feedback, manufacturers can ensure that their digital transformation journey is successful and leads to long-term success. 
What to look for when becoming a manufacturer e-commerce participant?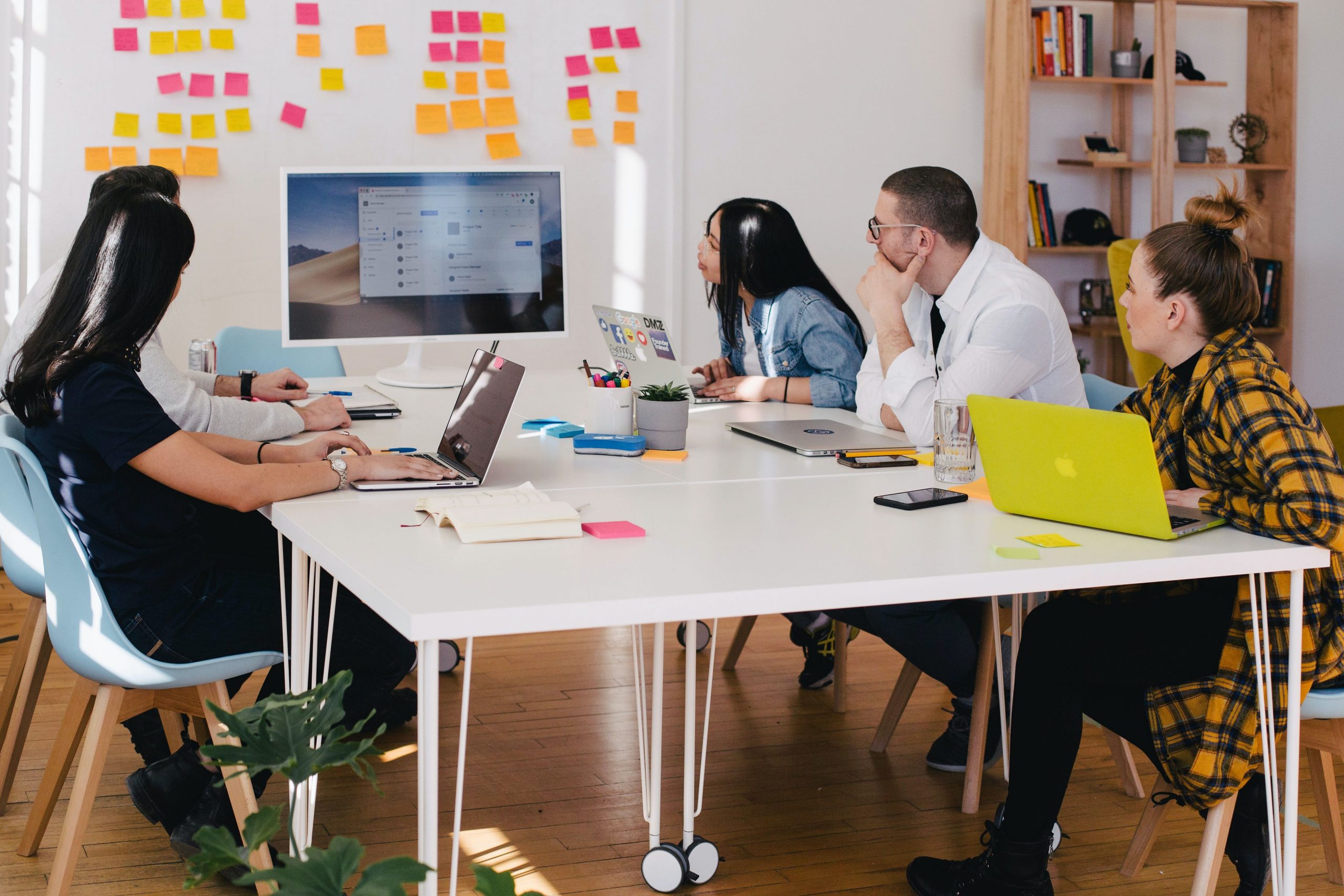 Manufacturers should also take a close look at the features available with each platform, such as:   
Product management tools (adding products, setting prices, and creating categories)  

Shipping options (drop-shipping, flat rate shipping)  

Promotional tools (discounts and coupons)    
These features are essential to creating a successful e-commerce platform and can make a huge difference in how customers perceive the business. Manufacturers should look into how easy it is to integrate the platform with other services, such as accounting software and marketing automation tools, to streamline the entire process.   
Manufacturers should also consider any additional costs associated with using a platform, such as hosting fees or subscription plans that may be required to use certain features or access certain customer service resources. With all of these factors in mind, manufacturers can be sure to select the right platform for their business.   
By carefully weighing all these considerations, manufacturers can make an informed decision to ensure they have the right e-commerce platform for their needs.   
An effective tool for selling online can help businesses grow and succeed, so it is important to take the time to find one that meets all of their requirements:   
Product management tools   

Shipping options   

Promotional tools   

Integrations with other business tools   

Any hidden or additional costs  
With a quality platform, manufacturers can focus on other aspects of their business and provide an outstanding customer experience.   
Now that you're fully armed with the knowledge necessary for getting set up with an online manufacturer e-commerce platform, what's the best way to launch it?   
The best way to take advantage of online sales as a manufacturer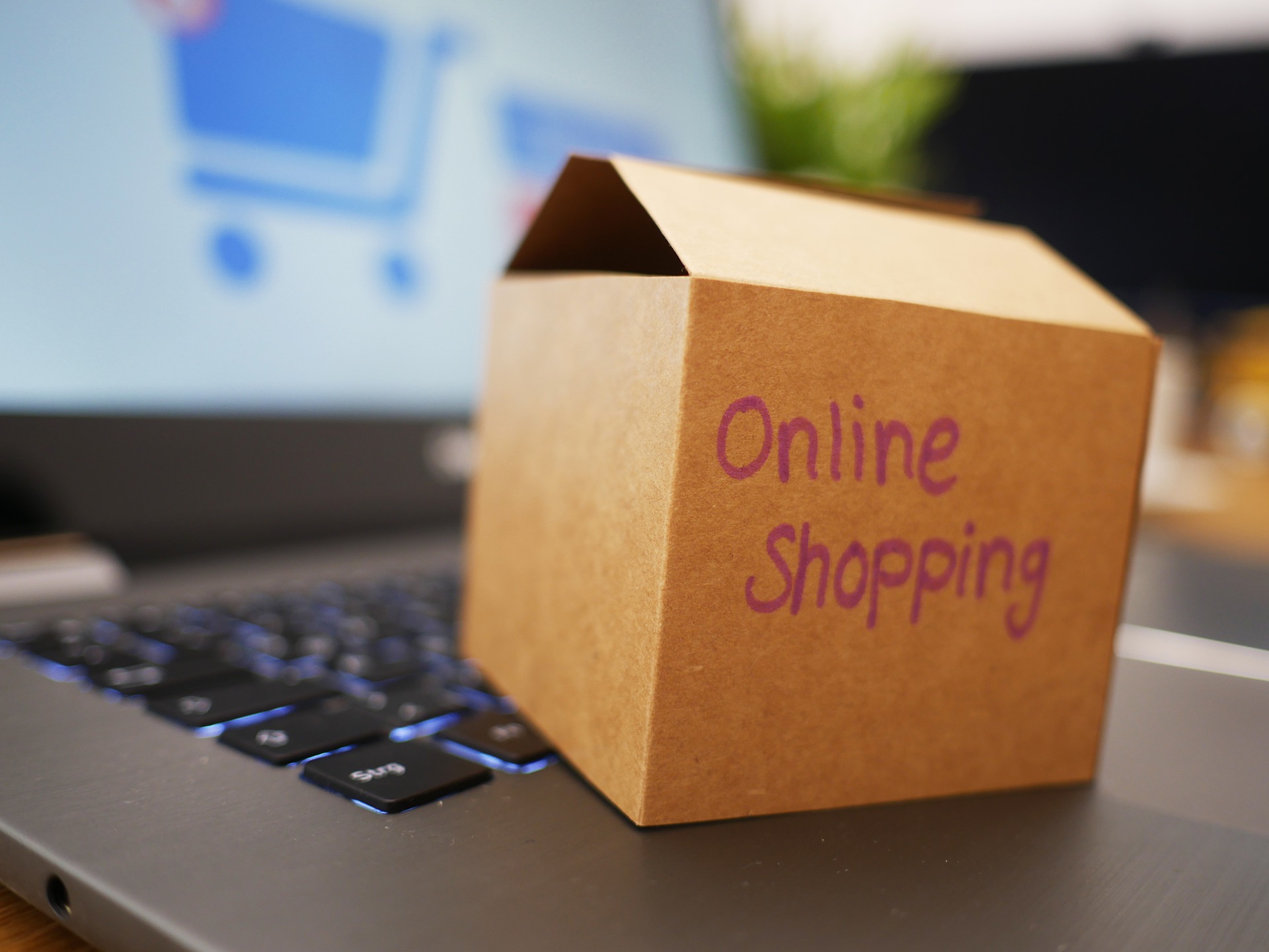 When launching an e-commerce channel, manufacturers need to consider the best way to reach their target audiences.   
And there are three ways manufacturers can launch an online business:   
Create a dedicated website   

Leverage existing marketplaces, and platforms    

Partner with a third-party platform   
Did you think there would only be one option on the table? Getting set up with an e-commerce channel is essentially a requirement at this point. So, you should sell across as many platforms as possible to stand out.    
A dedicated website      
By creating and managing your own online store, you can get greater control over branding and customer experience while having more flexibility in product offerings and pricing. However, this requires significant resources in terms of:   
Time  

Money  

Technical expertise  
Or use other popular e-commerce platforms
You don't have to build stuff from scratch.  
If building a website or bringing someone in to build it for you doesn't sound like your cup of tea, you can use platforms such as Shopify, WooCommerce, or BigCommerce to get your online business up and running before the end of a workday.
Pro tip: Manufacturers using e-commerce tools like BigCommerce use a BigCommerce ERP integration to help them manage their sales and manufacturing.
Leveraging the internet   
Another option is leveraging existing marketplaces and platforms like Amazon, eBay, or Etsy. 
These popular sites offer manufacturers easy entry into the e-commerce world, making it possible for them to reach a large customer base without having to invest significant resources in their own websites. 
Partnering with a third-party platform
The last option is partnering with a third-party platform.  
This approach may require the manufacturer to pay a fee to the platform provider but offers advantages such as access to more powerful tools and analytics than they could create on their own. 
No matter which route manufacturers choose, they should take advantage of all available platforms and opportunities since leverage is going to be the name of the game in the future.  
Doing so will help ensure that their e-commerce channel stands out from the competition and helps them attract new customers. In addition, manufacturers should review industry best practices to ensure that their e-commerce channel is optimized for success. By developing a comprehensive plan and implementing it effectively, manufacturers will be well on their way to launching a successful e-commerce channel. 
Get a demo and discover the power of real-time insights