Optimize your manufacturing with a production schedule template
Download a free production schedule Excel template and start planning your manufacturing effortlessly. Eliminate inefficiencies while maximizing productivity.
Free production schedule Excel template
Fill in the form below to download your template
Streamline your operations with a production scheduling template
Production scheduling is the secret ingredient to any successful manufacturing business. Using a production planning template will help speed up the process of creating a schedule and conveniently covers all areas of manufacturing.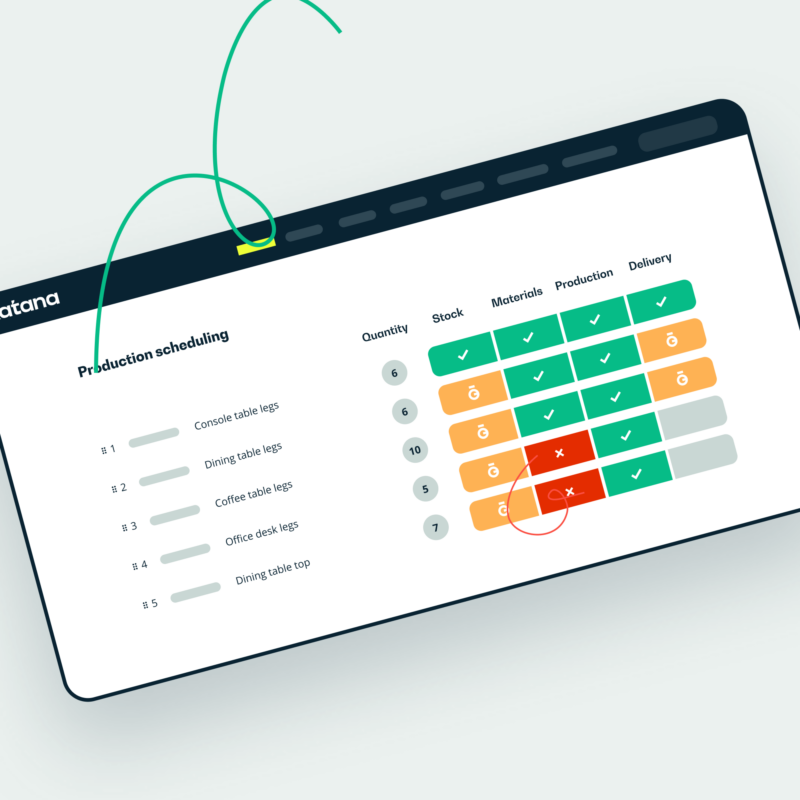 What is production scheduling? 
Production scheduling is the process of planning and organizing manufacturing in a business.  
It encompasses many areas of manufacturing, including:  
Manufacturing quantity — units that need to be produced 

Teams and assignments — exact routing from start to finish 

Time management — deadlines and lead times for supplies, manufacturing, and shipping 

Bill of materials — breakdown of supplies and products 

Resources — workers, equipment, materials, and budget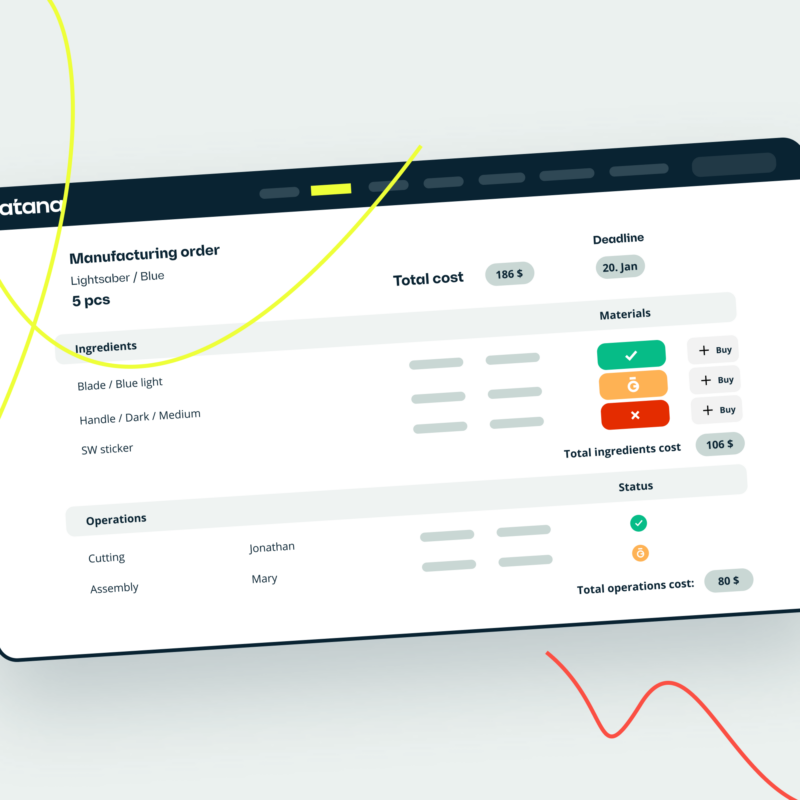 What are the benefits of production scheduling? 
Production scheduling helps eliminate inefficiencies in manufacturing and streamlines many processes.  
To elaborate further, production planning can help your business with the following:  
Improving efficiency — better use of resources while completing orders faster 

Increasing productivity — all teams are aware of what is expected of them and when 

Customer satisfaction — buyers will learn to trust you to deliver good products on time 

Reducing costs — reduce waste, downtime, and overtime hours 

Preventing risks — fewer errors, miscommunications, and delays in production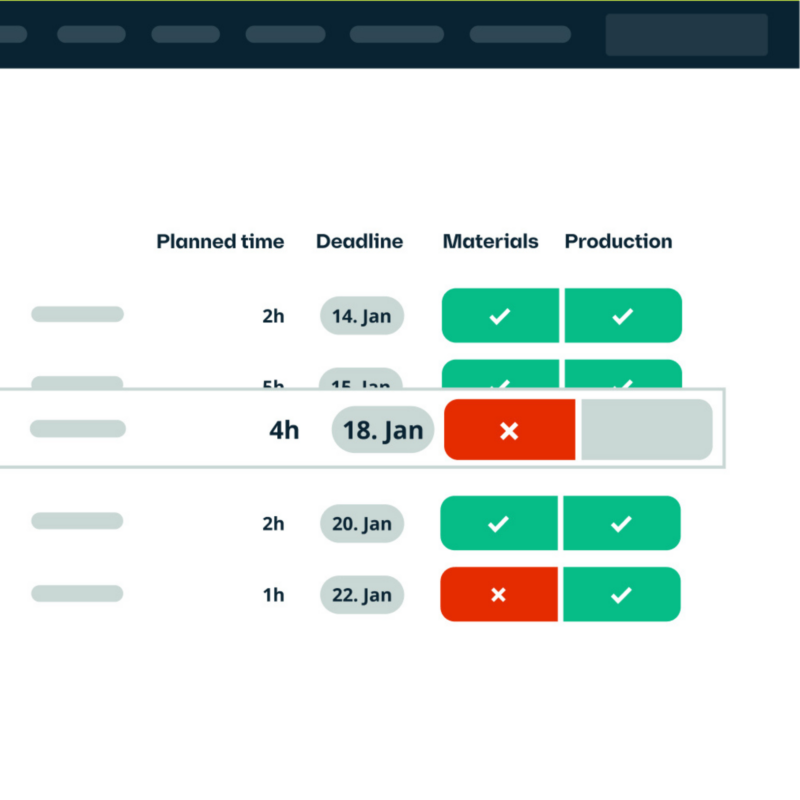 Using software for production scheduling 
Spreadsheets and paperwork aren't for everyone, and many turn to production scheduling software to perform this task in a matter of seconds.  
There are many advantages to using an automated solution, including: 
Scalability — when working with large quantities, software is faster and more reliable 

Optimization — automate processes and leave more time for other tasks 

Visibility — receive updates and live status reports at the click of a button  

Accuracy — reduce risks and delays by working with real-time data 

Cooperation — better communication with teams, suppliers, and partners
How Katana helps grow your business
Katana offers several features specifically designed to help manufacturers optimize their production scheduling processes, including:
Besides improving day-to-day operations and inventory management for our raw materials and finished goods, Katana has also helped us decrease our lead production time by 35% through improved order production and sourcing planning."
In Katana, we can more effectively see and follow inventory levels and have recipes and bills of materials for our manufactured products that let us track and follow the manufacturing status of orders throughout the whole production cycle."
Having a system track inventory and what stage it is in is incredibly helpful and has helped our team clearly delineate the order of operations for each product in our catalog."
Katana provides us with all the necessary features for manufacturing order management. Furthermore, we can track inventory usage and incorporate our sales order tacking into Katana."
Move your inventory to the cloud