Katana gave us a system to track our raw goods manufactured in the products and also track production schedules and workflow
Madeline White,
Natural Native
Implementing process automation is the primary goal for any pharmaceutical manufacturer looking for stability
Pharmaceutical manufacturing ERP software helps companies improve the quality of their products. By automating quality control and regulatory compliance tasks, pharmaceutical manufacturers can ensure that their products meet the highest standards. And the benefits don't stop there.
Get set up in under 7 days
It's that simple. For more guidance visit our Knowledge Base.
1
Sign up for a free trial
Start your free 14-day trial to try Katana risk-free. No credit card required.
2
Select your plan
We recommend the Advanced plan to get full access to all the best features on your trial.
3
Sync with other tools
Connect to your accounting, e-commerce, and reporting tools for maximum visibility.
Achieve sustainability from sales to production, to inventory management and your supply chain
The importance of pharmaceutical industry software cannot be understated. It is a critical tool for ensuring the quality and safety of medications and for maintaining compliance with regulations.
Pharmaceutical manufacturing software helps pharmaceutical manufacturing companies standardize their operations and track their progress in real-time. It also provides a centralized repository for important documents and data integrity, which can be accessed by authorized personnel only. This ensures that only authorized personnel have access to the information needed to make decisions about medication production.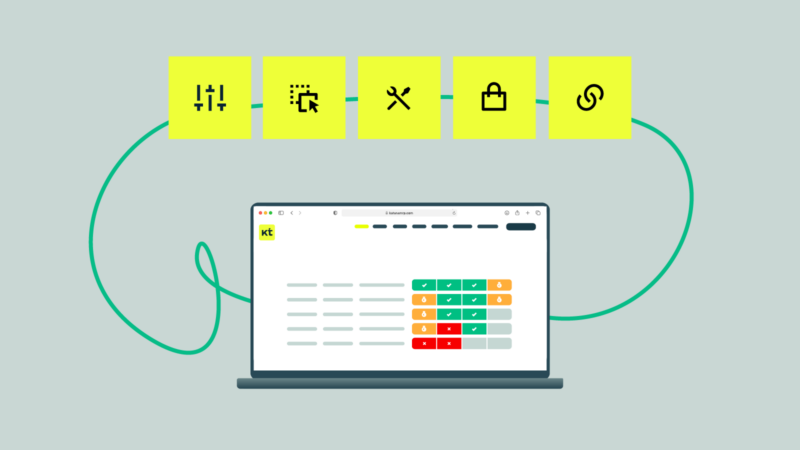 Automate your processes and mitigate product recalls from avoidable mistakes
Pharmaceutical manufacturing software can help automate some of the tasks involved in medication production. This can free up time for employees to focus on other aspects of their job, and it can also help to improve accuracy and efficiency. Automation can also help to reduce the chances of human error, which can result in costly mistakes.
Pharmaceutical manufacturing ERP software is critical for any company that manufactures medications. It can help improve quality and safety, automate some tasks, and complying with regulations. Any company that does not have this type of software in place is at a disadvantage, and it is important to ensure that you are using the best possible manufacturing solutions for your needs.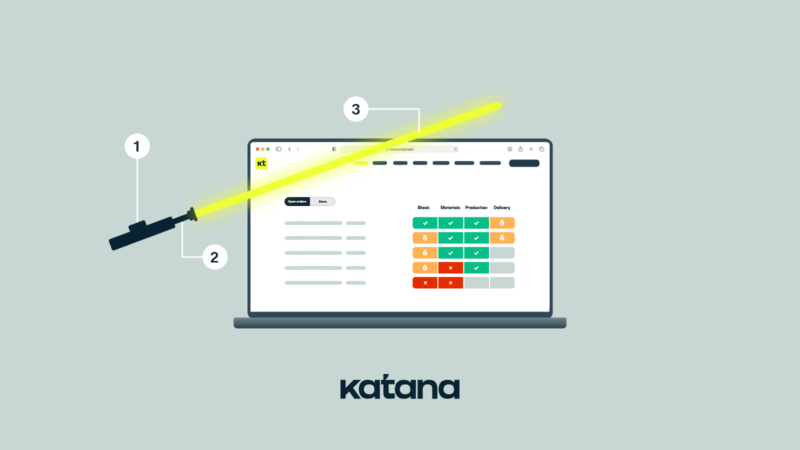 Using manufacturing ERP software for tracking pharmaceutical batches
Batch production is a common process manufacturers use to produce large quantities of pharmaceuticals, chemicals, and other materials. Often, batch control is the only practical option for a manufacturing company producing pharmaceuticals.
Katana ERP software helps streamline batch production processes and can automate many of the tasks associated with traditional methods, improving efficiency and reducing waste. In addition, these systems can provide real-time data that can help manufacturers monitor and optimize their production processes.
Using manufacturing software can help manufacturers improve their batch production quality and reduce waste. This software can automate repetitive tasks, provide real-time data, and help manufacturers optimize their production processes. As a result, drugmakers can produce their products more efficiently and with fewer defects.
Integrate with the best e-commerce,
accounting, reporting, and CRM
software out there
Create custom API integrations
Use Katana's open API to create custom workflows and connect to apps beyond our list of integrations. Automate data transfers between the services you use to level up efficiency. Take a look at our API documentation to learn more.
FAQs about pharmaceutical manufacturing software
Get the visibility you need to move products and make decisions