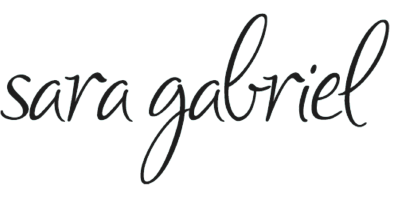 We love managing our shop floor with Katana and that the inventory availability is hooked right in - having the shop floor know what they can or can't make on a given day is amazing and replaces our previous "system" of spreadsheets.
Sara, Founder and Designer 

Custom wedding accessories, 10+ employees
Boost efficiency and align your teams with features designed to give you total visibility and control
Integrate Katana's jewelry and accessories ERP with your favorite business tools and get a live look at your entire business with features that keep your teams and products moving.
Integrate with the best e-commerce,
accounting, reporting, and CRM
software out there
Create custom API integrations
Use Katana's open API to create custom workflows and connect to apps beyond our list of integrations. Automate data transfers between the services you use to level up efficiency. Take a look at our API documentation to learn more.
Get set up in under 7 days
1
Sign up for a free trial
Start your free 14-day trial to try Katana risk-free. No credit card required.
2
Select your plan
We recommend the Advanced plan to get full access to all the best features on your trial.
3
Sync with other tools
Connect to your accounting, e-commerce, and reporting tools for maximum visibility.
Jewelry making inventory software helps your business with warehouse management, inventory tracking, and seamless sales
Whether you run an online or physical jewelry store, you need to stay on top of market trends, monitor your price ranges, and understand your ideal customer profiles while maintaining efficient manufacturing processes. It's a lot to handle, especially if you're doing everything manually or by navigating multiple different tools and platforms.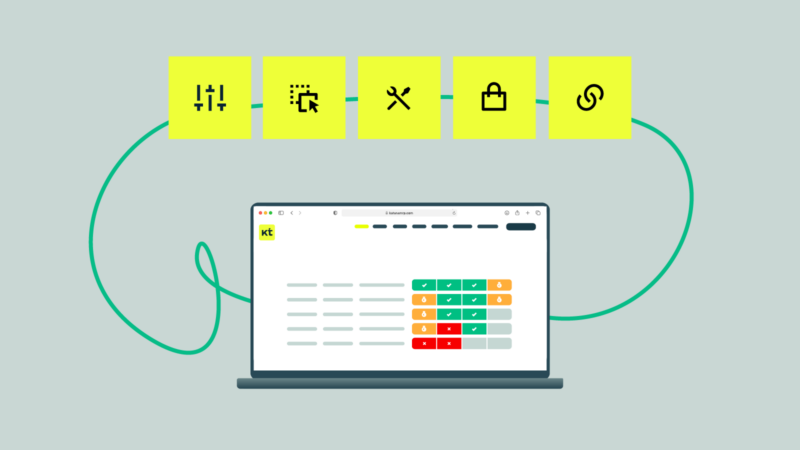 Let Katana take care of the manual work, so you can focus on growing your business
Jewelry inventory software provides you with an ideal system to bring together your imported materials, multiple bills of materials, and sales orders so you have complete and consistent asset tracking.
And beyond manufacturing, for online jewelry stores and their store owners, we integrate with multiple online stores, including Shopify, WooCommerce, and Magento, so you can reach your customers anywhere. We also have integrations with loads of other services, including QuickBooks Online, Xero, and other accounting, CRM, and reporting services to meet all your requirements.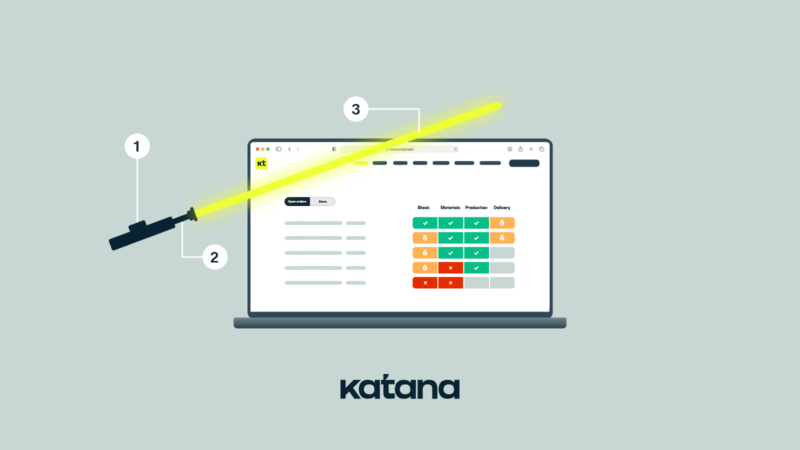 Software options to run an online and physical store with POS systems for your jewelry business
Thanks to Katana's integration with Shopify, you can also utilize Shopify's point-of-sale system within a physical or pop-up store. This means when using a jewelry inventory system, you can connect your POS system with your jewelry-making inventory software via Shopify so you can sell online and off.
This means your jewelry store management and warehouse management can be aligned, so you'll always know what you've got in store and in stock, and what needs to be produced.
Here are a few of the features that Katana jewelry inventory management software, making it perfect for jewelry store management:
End-to-end production management — Whether you need online jewelry store management or physical jewelry store management, you'll be in control from your stock to your products wherever you sell them
Multiple bills of materials (BOMs) — For jewelry designers making five products or fifty, you're able to specify every element that goes into every product so your team knows precisely how to craft them
Smart inventory control — Ideal asset tracking for precious metals, jewels, and finished products, know what's made, what needs to be, and what's ready for shipping
Integrations and custom workflows — Sync your inventory data with hundreds of Shopify, QuickBooks Online, Xero, and countless e-commerce, shipping, accounting, and reporting platforms
FAQ for jewelry inventory software
How do you manage jewelry inventory?
Categorize your inventory: Sort your jewelry by type, style, color, and material. This will make finding specific items easier and determining which pieces are selling well. 
Keep track of inventory levels: Use a system to track how many of each item you have in stock. This can be done with spreadsheets or automatically using specialized inventory management software. 
Set reorder points: Determine a minimum inventory level for each item, and plan to reorder when inventory falls below that point. This will help you avoid stockouts and meet customer demand. 
Monitor sales trends: Track which items are selling well and which are not. Use this information to adjust your inventory levels and purchasing decisions. 
Store inventory safely: Jewelry should be stored securely to prevent damage or theft. Use display cases, safes, or other secure storage options. 
Regularly review inventory: Regularly review your inventory to identify slow-moving items or excess inventory. Consider running sales or promotions to move these items and free up space for new inventory. 
What is the simplest way to manage inventory?
The simplest way to manage inventory is to use a manual system, such as a spreadsheet or pen and paper, to track inventory levels. Here are some steps to follow: 
Create a list of all the items in your inventory, including a description of the item and its current quantity. 

Track incoming and outgoing inventory by adding new items to the list when they are received and subtracting items when they are sold or used. 

Set a reorder point for your items so that you know when to reorder more. 

Conduct regular physical inventory counts to ensure that your records match the actual quantity of items on hand. 

Use the information you gather to make purchasing decisions and adjust inventory levels as needed. 
While this manual method may be simple, it can also be time-consuming and prone to errors. As your business grows, you may consider investing in inventory management software that can automate many of these tasks and provide more detailed insights into your inventory. 
Which software is best for inventory management?
Many inventory management software options are available, each with unique features and benefits. The best software for your business will depend on your specific needs and budget. Here are some popular options to consider: 
Katana:

 Katana provides thousands of manufacturers with a real-time view of their operations. Control all of your company's moving pieces and combine your apps and services into a single visual platform. 

QuickBooks Online:

 QuickBooks is a widely used accounting software with inventory management features. It offers real-time inventory tracking, purchase order management, and customizable reports. 

Zoho Inventory:

 Zoho Inventory is a cloud-based inventory management software offering stock management, order fulfillment, and multi-channel selling integration features. 

Fishbowl:

 Fishbowl is a QuickBooks-integrated inventory management program that provides tools including inventory tracking, barcode scanning, and order management. 

Odoo:

 Odoo is an open-source inventory management software that offers features such as sales and purchase order management, barcode scanning, and reporting. 
When selecting inventory management software, consider the size of your business, the complexity of your inventory, and your budget. Many software options offer free trials or demos, so take advantage of these to test out the features before committing to a purchase. 
Get the visibility you need to move products and make decisions