About Katana
Katana is on a mission to build software that manufacturers love as much as the products they make.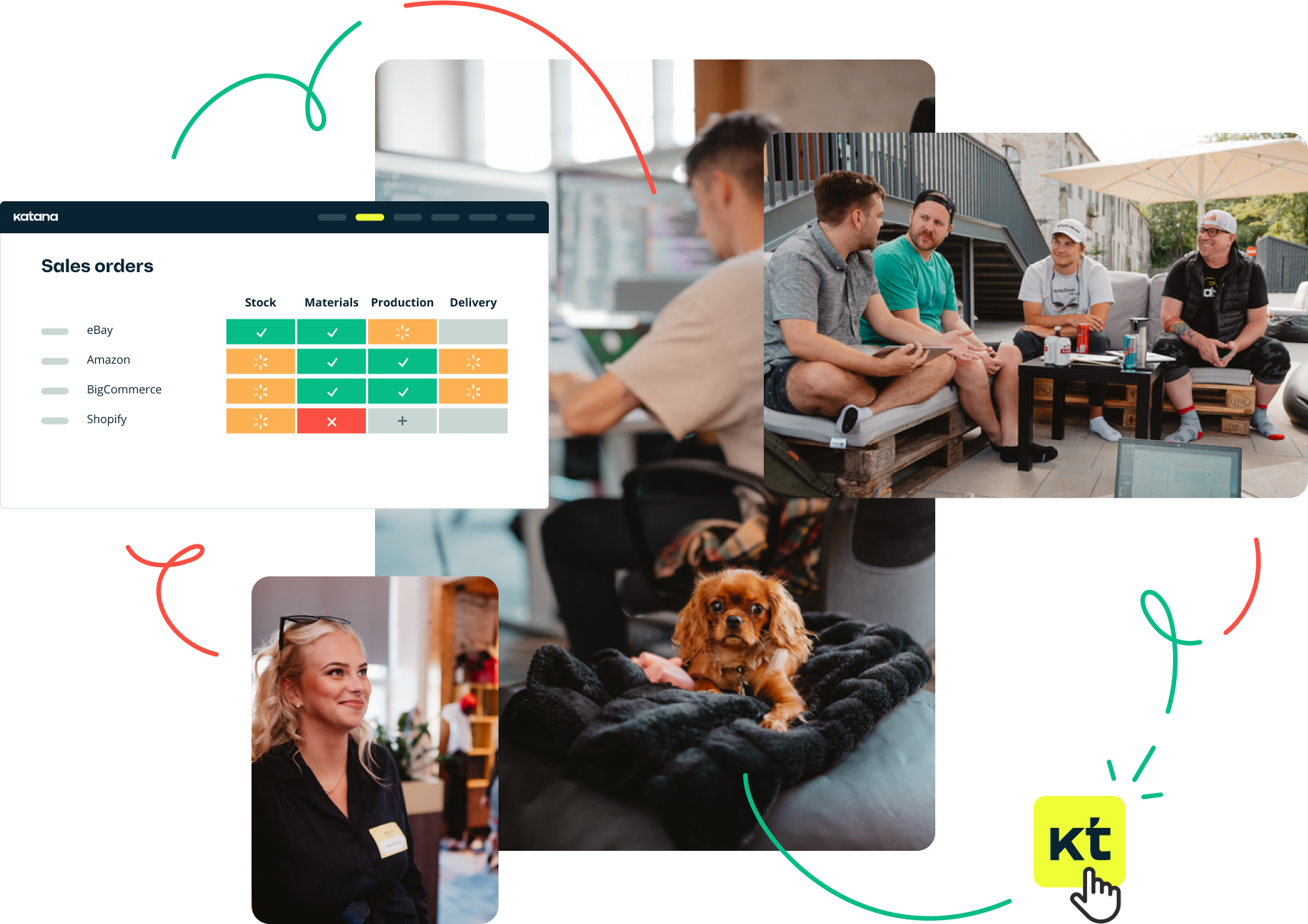 1,400+
Manufacturers using our cloud platform to grow their business
150+
Proud Katanauts helping deliver our mission
$51m+
Amount raised to support Katana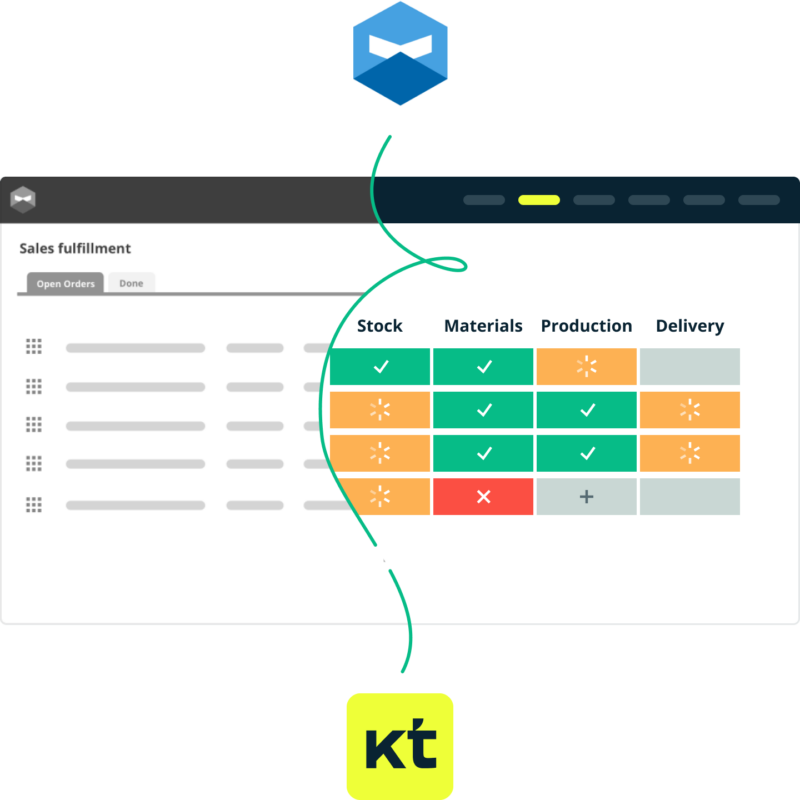 Past
Before a single line of code was written, our co-founders Kristjan and Priit raised $700,000 from investors with a 10-slide presentation in April 2017.
With the help of two developers and a designer, they built the very first prototype a month later. And by the end of the year, Katana went live, and welcomed its first paying customers in early 2018.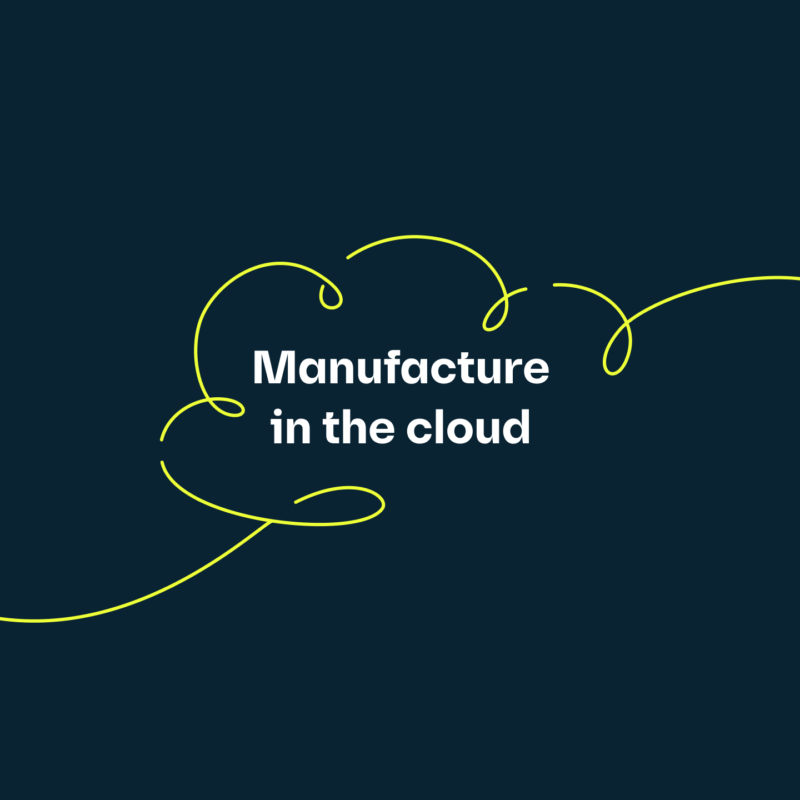 Present
Since those early days, Katana has evolved dramatically, becoming a cloud manufacturing platform, offering built-in inventory, production, and reporting features to give you an end-to-end ERP solution for modern businesses.
From our HQ in Tallinn, with the help of staff across North America, Europe and New Zealand, we're helping manufacturers use the best software available for every element of their business with Katana uniting them all in a single platform.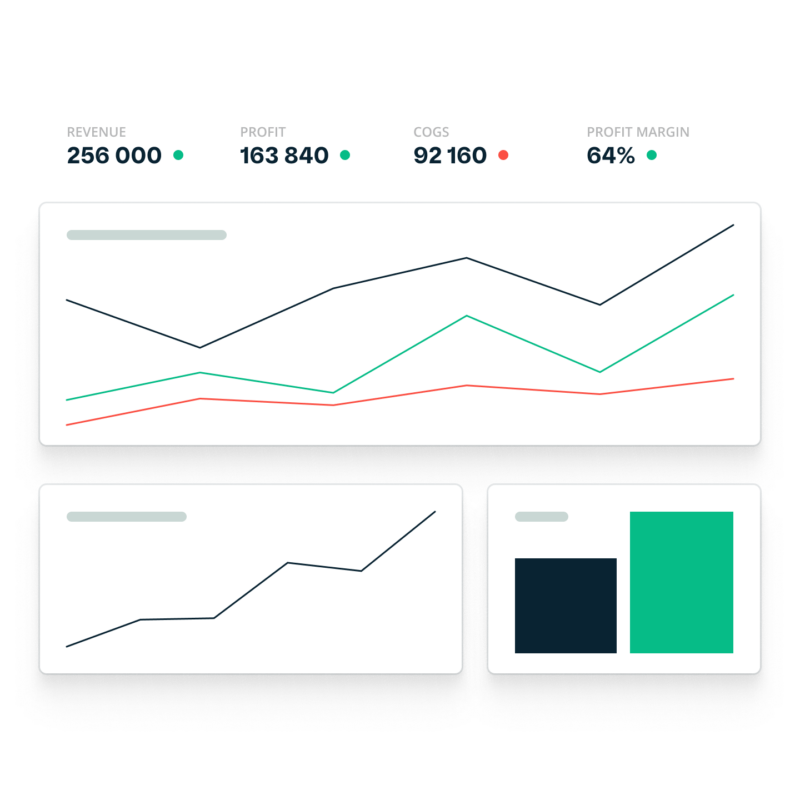 Future
Our product may evolve, but our mission remains the same – to give all manufacturers the live insights they need in a world where change is the only constant.
Manufacturers should be able to use new software when they need it, without losing key data or seeing their numbers go out of sync.
Our people
Kristjan Vilosius
Chief Executive Officer & Founder
Before Katana, Kristjan was the CEO of one of the largest investment firms in Estonia and had been an angel investor for nearly a decade in technology and manufacturing. He was excited by the impact of these two worlds merging and could see the need for a more modern solution to the outdated business suites of the 90s. With this inspiration, a 10-slide presentation became the beginning of Katana.
Priit Kaasik
Chief Technical Officer & Founder
Priit was part of the technology leadership team at software giants like Skype, Microsoft, and Playtech for decades. And before joining Katana he had already co-founded a company that aimed to improve organizational development for other companies, so after starting out as Kristjan's partner in pitching Katana he was the natural choice for CTO.
Hannes Kert
Chief Customer Officer & Founder
Hannes was formerly CEO and co-founder of a successful analytical consultancy firm before ultimately selling his business and joining Kristjan and Priit as Katana's third co-founder. With a background in consulting, he leads our customer-facing teams, looking to offer an exceptional experience to manufacturers of all sizes from the very first moment they interact with Katana.
Kristi Schumann
Chief People & Culture Officer
Being a successful company is nice, but being a successful company where people love to work is much better. Kristi brings 10 years of experience in the People & Culture field, helping people and companies grow by size and by people leadership quality. She is passionate about designing and nurturing high-performing, healthy, and joyful organizations.
Riikka Söderlund
Chief Marketing Officer
With 15 years of experience in marketing and communications, Riikka shapes how Katana is seen by the world outside of our office. She brings a holistic approach to marketing and sales and combines her experience with skillful communication and creativity to achieve exceptional results. She's passionate about customer value creation, using data and operating metrics that drive the business forward, and diverse cultures that accelerate team performance.
Brett Võmma
Chief Design & Research Officer
Brett has been involved in design within tech companies for almost a decade, a path that has led her to become our Chief Design and Research Officer. In this role, she offers something radically different to our management team, understanding the value and importance of having a creative influence on high-level decision-making.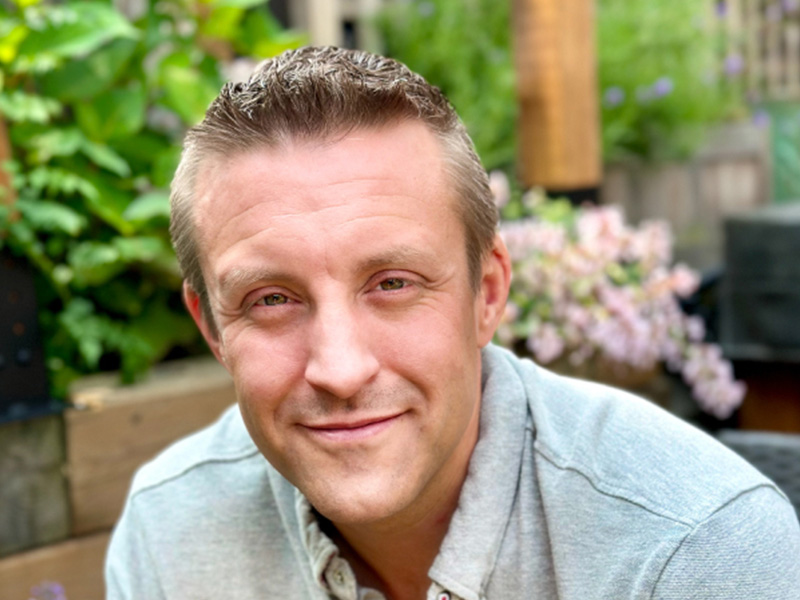 Ben Hussey
Chief Revenue Officer
Ben has led many successful sales and revenue teams, helping businesses enhance their e-commerce, inventory, and order management capabilities while delivering amazing customer experiences. In addition to these roles, Ben spent a decade working for a large telecommunications company, leading commerce initiatives of varying sizes and types — from initiation to delivery and run-time. He's passionate about the impact software can have on a business and working with high-performing teams to deliver results.
Our values
Think like a maker
There is no Katana without makers, and we measure our success by how much we can impact their lives for the better.
Be there and be open
Success is a team effort, and knowing when to offer and ask for help is what sets great teammates apart.
Go beyond the benchmark
Goals are meant to be surpassed, and the only way to do that is to continuously challenge what you think is possible.
Embrace being you
You are the sum of your best features and strangest quirks, and we want to see the good and the weird.
Interested to learn more about Katana?
Book a consultation with us to see if we'd fit your business
Want to join our mission to revolutionize manufacturing?
See if we have the right role for you