What coffee roasters say about Katana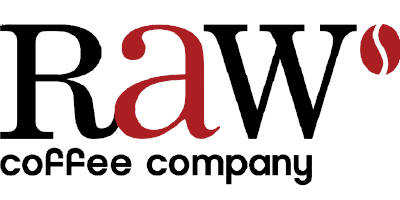 Katana's BOM is a tremendous help in our coffee roasting process and production management. Integrations with Shopify and Xero also help us streamline our operations from sales orders to ready-made goods.
Nadia, Head of Supply Chain
Specialty coffee producer, 55+ employees
Powerful features, simple to use
Products don't sell themselves, but the right software and workflows can make it feel like they do.
Integrate Katana's coffee roasting software with the other tools you know and love
Create custom API integrations
Use Katana's open API to create custom workflows and connect your coffee roasting software to apps beyond our list of integrations. Automate data transfers between the services you use to level up efficiency. Take a look at our API documentation to learn more.
Get set up in under 7 days
It's that simple. For more guidance visit our Knowledge Base.
1
Sign up for a free trial
Start your free 14-day trial to try Katana risk-free. No credit card required.
2
Select your plan
We recommend the Advanced plan to get full access to all the best features on your trial.
3
Sync with other tools
Connect to your accounting, e-commerce, and reporting tools for maximum visibility.
Coffee roasting software which puts you in control from green beans to roasted, packed, and shipped
If you're in the coffee roasting business, quality and consistency are absolutely crucial. However, keeping track of different roast profiles in your product variants, which roasting machines are used for different products, while keeping order fulfillment on time is a challenge — especially when your business is growing.
As a coffee roaster, you also need to know what you have in stock, how soon it needs to go in the roasting machine, what's committed to orders, and when they need to be shipped. In short, you don't want to be managing it all in poor software, or even worse, a spreadsheet!
Katana cloud manufacturing software offers support for batch manufacturing, so each bean in a batch can get the same roasting quality, batch tracking, so you can follow the progress of each batch of roast coffee, and product recipe, so you'll always have control over what's required for every specialty coffee product you stock and sell.
You can also keep track of your outgoings, with our moving average cost feature, which will help you track your spending on green beans over time.
How Katana can help you maintain quality control over your roasting process, and minimize waste
Consistency in production is crucial to maintaining product quality and customer loyalty, and this is where well-structured product recipes are key in Katana. Your staff will know the make up of every coffee product, and you can maintain the roasting quality of every bean.
You can also use batch tracking and expiry date tracking to know when beans need to be roasted, and when products are nearing their sell by dates. This will help you know when you need to place new orders with your coffee importers so you're not out of stock.
Ensuring quality control is critical, with the visibility Katana's coffee roasting software gives you, ensuring quality and consistency in your products is easier than ever. Here are few features that coffee roasters that use Katana benefit from:
Accurate product recipes — Ensure your shop floor staff know what's needed for every product, from roast profile to coffee bags
End-to-end production management — Combine roasting process, order scheduling, and resource management in one intuitive platform
Smart inventory management — Automate inventory transactions and set reorder points to prevent running out of beans
Accurate costing — Moving average cost helps you track money spent on coffee beans, coffee bags, and other inventory, so you remain in the black
Integrations and custom workflows — Sync your inventory data with hundreds of e-commerce, shipping, accounting, and reporting platforms
Roasting software like Katana gives you a visual overview of ingredients and production statuses, helping you stay on top of inventory, sales orders, and production at all stages of your product  lifecycle. Try Katana cloud manufacturing software with a free 14-day trial.
Get the visibility you need to move products and make decisions