We chose Katana because it presents our manufacturing business information in the easiest possible way. Compared to other systems we tried, it has been the best from a user-friendliness perspective to follow and track daily activities.
Miguel Salazar, Manager at IDC Componentes
Electronics manufacturer
Boost efficiency and align your teams with features designed to give you total visibility and control
Integrate the best e-commerce, accounting, reporting, and CRM tools with Katana and get a live look at your manufacturing business with features that keep your teams and products moving.
Get set up in under 7 days
1
Sign up for a free trial
Start your free 14-day trial to try Katana risk-free. No credit card required.
2
Select your plan
We recommend the Advanced plan to get full access to all the best features on your trial.
3
Sync with other tools
Connect to your accounting, e-commerce, and reporting tools for maximum visibility.
Ideal resource planning to match both intricate and simple electronic products
For electronic manufacturers, a lot of moving parts and specific stock need to be perfectly balanced to create products. This is why software that aids planning and scheduling is crucial, so your production schedule is aligned with customer demand, and you're never hit by stock-outs or shortages.
You can create a detailed bill of materials for every product you offer, and variation BOMs if you offer the same products with different technical specs or minor details. This also allows for clear material requirements planning so all of the components parts of your products are accounted for, and reorder points are set so you can meet make-to-stock or make-to-order deadlines.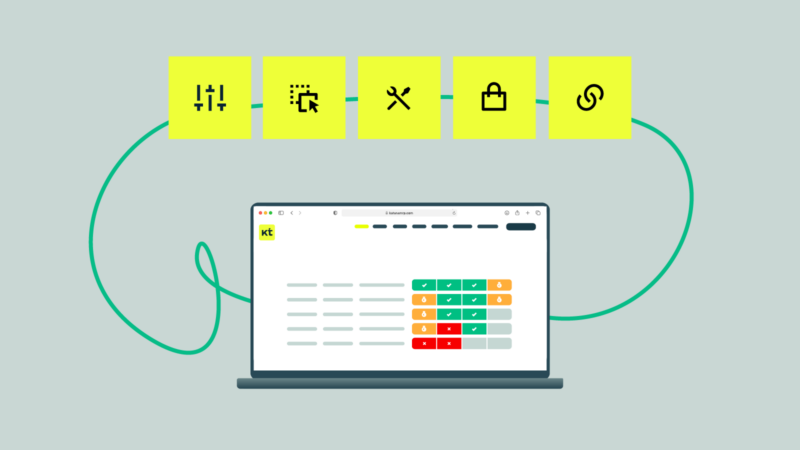 Manufacturing software that you can understand from day one, that helps you and your team keep product quality high
Whether you run your business from a single location or many, Katana's ERP solution is ready to help you with resource planning, warehouse management, and quality management, as soon as you sign up. You can immediately configure settings to fit your needs and daily processes, like currencies, units of measurement, default delivery times, default tax rates, and more.
Once this is done, you can start making products, tracking production times and delivery expectations, and setting reorder points for frequently used stock. You can use barcode scanning in your warehouse, and serial number tracking to help keep an eye on stock before it's used and products before they're shipped.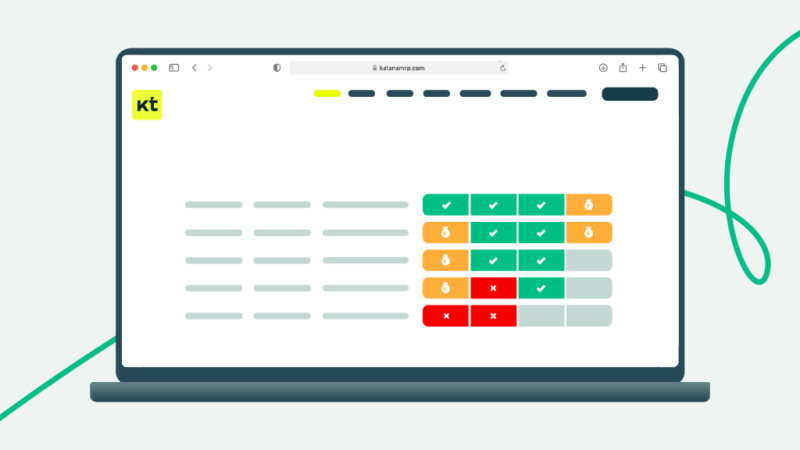 Make sure your price ranges work with your outgoings and integrate with the best financial software
When working with multiple bills of materials for intricate, high-priced products, you need to make sure you're also watching your bottom line.
Katana's ERP system has direct integrations with Xero and QuickBooks Pro, so your manufacturing data can be easily linked to your detailed accounting information. You'll also be able to view the moving average cost of your individual products across their life cycles, based on the shifting prices of your stock.
These features, along with everything else Katana offers, make it an ideal ERP for the electronics industry.
Integrate your electronics manufacturing software with the best e-commerce,
accounting, reporting, and CRM
partners out there
Create custom API integrations
Use Katana's open API to create custom workflows and connect to apps beyond our list of integrations. Automate data transfers between the services you use to level up efficiency. Take a look at our API documentation to learn more.
Software for electronics manufacturers FAQs
Get the visibility you need to move products and make decisions