We chose Katana because it presents our manufacturing business information in the easiest possible way. Compared to other systems we tried, it has been the best from a user-friendliness perspective to follow and track daily activities.
Miguel Salazar, Manager at IDC Componentes
Electronics manufacturer
Boost efficiency and align your teams with features designed to give you total visibility and control
Integrate the best e-commerce, accounting, reporting, and CRM tools with Katana and get a live look at your manufacturing business with features that keep your teams and products moving.
Ideal resource planning to match both intricate and simple electronic products
For electronic manufacturers, a lot of moving parts and specific stock need to be perfectly balanced to create products. This is why software that aids planning and scheduling is crucial, so your production schedule is aligned with customer demand, and you're never hit by stock-outs or shortages.
You can create a detailed bill of materials (BOM) for every product you offer and variation BOMs if you also supply the same products with different technical specs or minor details. This allows for clear material requirements planning so all the components and parts of your products are accounted for, and reorder points are set to meet make-to-stock or make-to-order deadlines.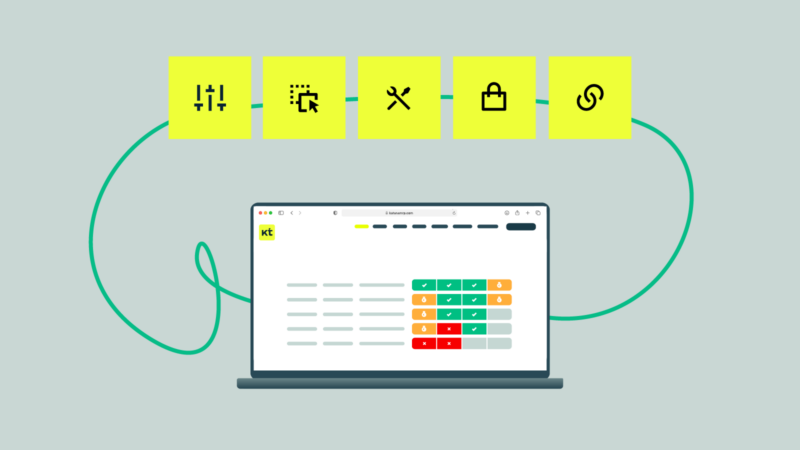 Manufacturing software that you can understand from day one to help you and your team keep product quality high
Whether you run your business from a single location or many, Katana's cloud solution is ready to help you with resource planning, warehouse management, and quality control as soon as you sign up. You can immediately configure settings to fit your needs and daily processes, like currencies, units of measurement, delivery times, default tax rates, and more.
Once this is done, you can start making products, tracking manufacturing times and delivery expectations, and setting reorder points for frequently used stock. You can use barcode scanning in your warehouse, and serial number tracking to help keep an eye on items before they're used or shipped.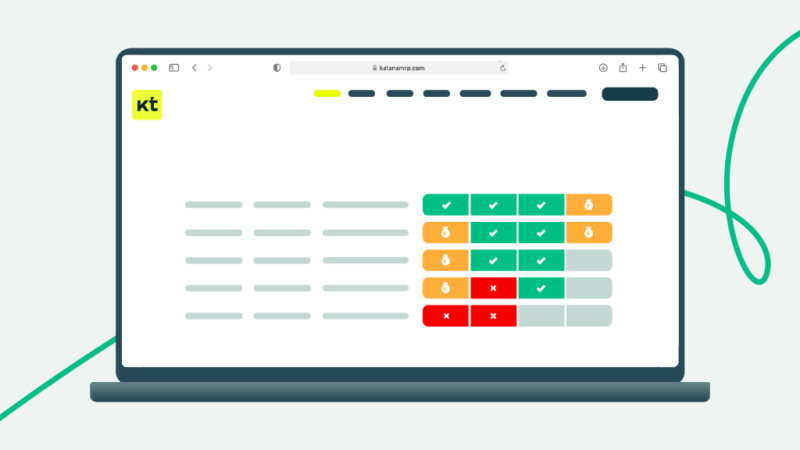 Make sure your price ranges work with your outgoings and integrate with the best financial software
When working with multiple bills of materials for intricate, high-priced products, you need to make sure you're also watching your bottom line.
Katana's cloud manufacturing system has direct integrations with Xero and QuickBooks Online, so your manufacturing data can be easily linked to your detailed accounting information. You'll also be able to view the moving average cost of your individual products across their life cycles based on the shifting prices of your stock.
These features, along with everything else Katana offers, make it the ideal software for the electronics industry.
Integrate your electronics manufacturing software with the best e-commerce, accounting, reporting, and CRM partners out there
Create custom API integrations
Use Katana's open API to create custom workflows and connect to apps beyond our list of integrations.
Automate data transfers between the services you use to level up efficiency. Take a look at our API documentation to learn more.
Software for electronics manufacturers FAQs
What is an electronics manufacturing system?
An electronics manufacturing system (EMS) is a set of processes and technologies used to produce electronic components or devices.
It includes many steps, like:
Design
Prototyping
Component sourcing
Assembly
Testing
Quality control
Packaging
Distribution
Businesses often use ERP for electronics manufacturing, taking full advantage of automation and advanced technologies to increase efficiency and precision.
EMS is crucial for the production of a wide range of electronic products. It ensures the manufacturing process is efficient and meets the required quality standards. EMS also enables companies to bring innovative and reliable electronic products to the market in a timely manner.
What is the difference between OEM and EMS?
Original equipment manufacturer (OEM) and electronics manufacturing services (EMS) are two terms commonly used in the electronics industry. Here's the difference between the two:
OEM is a company that designs and develops a product, including its specifications, features, and branding. OEMs own the intellectual property rights associated with the product, such as patents, trademarks, and copyrights. However, when it comes to the actual manufacturing process, OEMs often choose to outsource it to specialized companies.
EMS providers specialize in the manufacturing of electronic components, often as outsourced contract manufacturers. They offer a wide range of services to assist OEMs in bringing their products to market, including design for manufacturing (DFM), component sourcing, assembly, testing, and quality control. EMS companies have dedicated manufacturing facilities with advanced technologies and equipment to handle the production process efficiently.
While OEMs provide the design specifications and requirements, EMS providers take care of manufacturing the product accordingly. EMS providers offer their expertise, resources, and production capabilities to manufacture the electronics at scale, meeting the volume and quality demands of the OEM.
What's the best software for electronics manufacturers?
When it comes to electronics manufacturing, having reliable software tailored to the industry is crucial.
Here are some of the features to look for when searching for electronics manufacturing software:
BOM management
Production planning and scheduling
Inventory management
Quality control,
Integrations with other systems
Analytics and reports
Electronics manufacturing ERP software, such as Katana Cloud Manufacturing Platform, offers many of these features. With seamless integration and intuitive features, Katana helps electronics manufacturers streamline operations, reduce lead times, and make data-driven decisions for better efficiency and profitability.
Katana also offers a free 14-day trial, sign up here.
Get the visibility you need to move products and make decisions