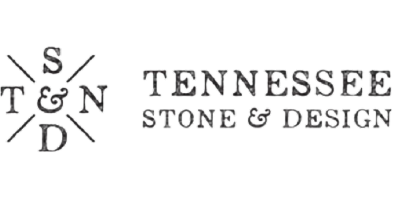 Our warehouse was such a wreck before Katana! We are hitting it hard with high efficiency because we are no longer running out of items and have all vendor and contact information embedded with the materials.
Robert, Manufacturing Systems Administrator

Outdoor equipment , 15+ employees
Boost efficiency and align your teams with features designed to give you total visibility and control
Get a live look at your manufacturing business with features that keep your teams and products moving along your entire supply chain.
Integrate with the best e-commerce,
accounting, reporting, and CRM
software out there
Create custom API integrations
Use Katana's open API to create custom workflows and connect to apps beyond our list of integrations. Automate data transfers between the services you use to level up efficiency. Take a look at our API documentation to learn more.
Get set up in under 7 days
It's that simple. For more guidance visit our Knowledge Base.
1
Sign up for a free trial
Start your free 14-day trial to try Katana risk-free. No credit card required.
2
Select your plan
We recommend the Advanced plan to get full access to all the best features on your trial.
3
Sync with other tools
Connect to your accounting, e-commerce, and reporting tools for maximum visibility.
Katana's software for furniture manufacturers gives manufacturers the tools to optimize their entire manufacturing process
Katana's software for furniture manufacturing allows furniture makers to follow their stock movements, production processes, and sales all in one place — giving you greater stock and production management from the first day of use, including the ability to monitor: 
Your supply chain, from purchasing to shipping
The efficiency of your manufacturing process as a whole
The quality of your finished products
Whether your deliveries are meeting customer expectations
From the moment you sign up, you can customize your settings to suit your business, import data previously used in spreadsheets, or manually input this yourself and get to work fast. You can create as many bills of materials as you need, add reorder points for different stock types that you need on hand regularly, and configure your make-to-order and make-to-stock processes.
So if spreadsheets or outdated software are slowing you down, furniture manufacturing software will put you on the path to becoming another of Katana's manufacturing success stories.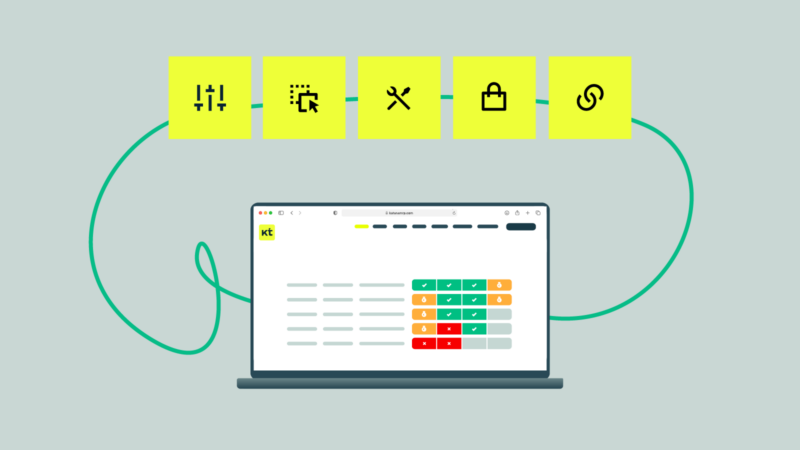 Live production planning for making and adjusting plans on the fly
Real-time production planning allows furniture manufacturers to track progress and identify issues early in the manufacturing process. This eagle-eyed focus will help you make necessary adjustments to the production line to improve efficiency and quality.
Real-time production planning features in Katana assist you in optimizing material usage and minimizing waste. You can avoid overproducing or stockpiling inventory by clearly understanding what materials are necessary for production and only using them when required.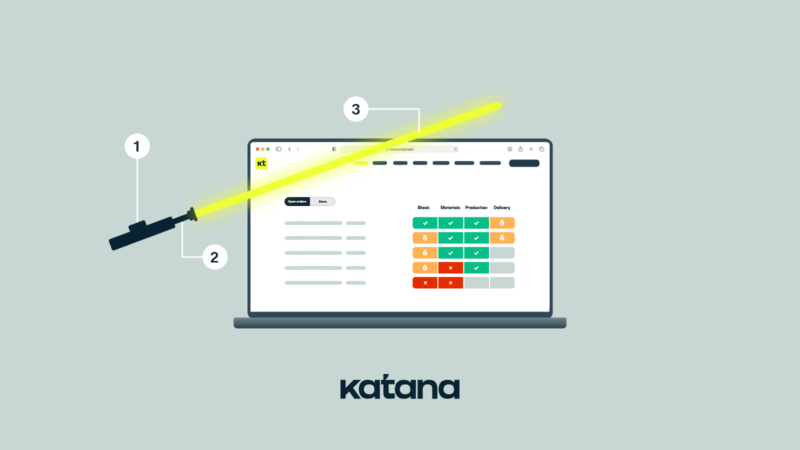 End-to-end traceability and complete visibility of your entire supply chain
End-to-end traceability is an essential feature in furniture manufacturing. It allows you to track your products from raw materials to the finished product and even beyond when the items finally reach your clients and customers.
Complete and total traceability will empower you to identify issues and problems early in your manufacturing run, allowing you to take corrective action quickly before a minor issue becomes a big one. Additionally, end-to-end traceability can help reduce waste and improve overall efficiency in furniture manufacturing.
Get the visibility you need to move products and make decisions