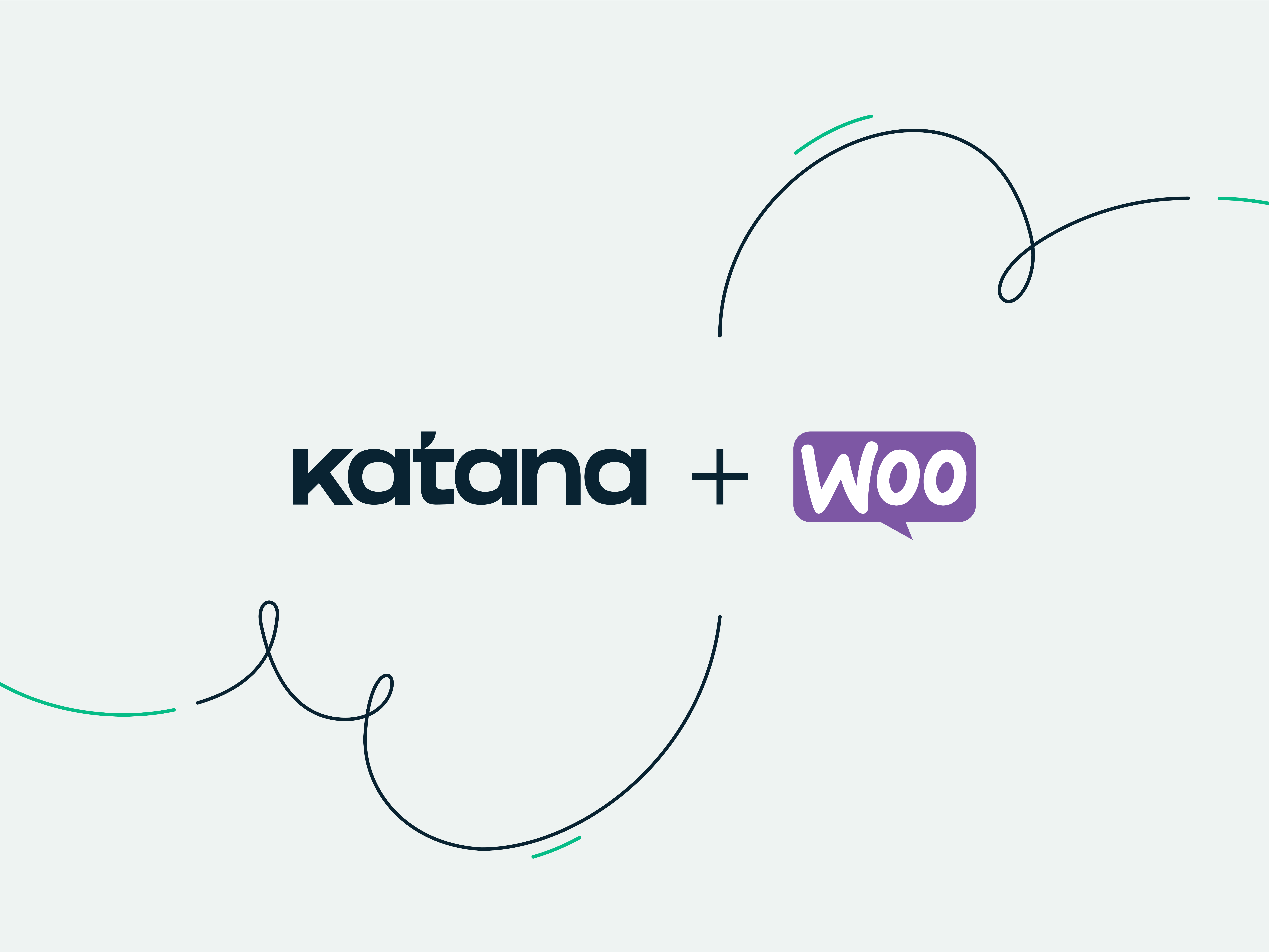 Manage your WooCommerce inventory and orders with Katana
Never miss a delivery deadline or run out of stock with the Katana + WooCommerce inventory management integration. Manage inventory, product recipes, production, and purchasing for total visibility over your order fulfillment process.
Gain a real-time overview of your WooCommerce inventory
Katana's WooCommerce inventory integration allows you to manage all your inventory and manufacturing processes in one visual platform. Find the live insights you need to accurate inventory numbers, ensure on-time manufacturing of products, and avoid stock-outs by staying up to date.
Sync inventory between WooCommerce and Katana to ensure accurate stock quantities in your webshop

 

Import sales orders from your WooCommerce store to visually manage order fulfillment and production

 

Monitor raw material availability and finished products to fulfill WooCommerce sales orders on time

Assign and schedule production tasks for floor-level employees and track real-time progress

 
Integration:
WEBSITE:
Category:
Type:
Documentation
More info
Katana + WooCommerce integration
Optimize your e-commerce operations with Katana, the ultimate inventory management software for WooCommerce. With Katana's powerful features, you can maximize efficiency and keep your business running smoothly. Experience the game-changing WooCommerce inventory integration and watch your business thrive.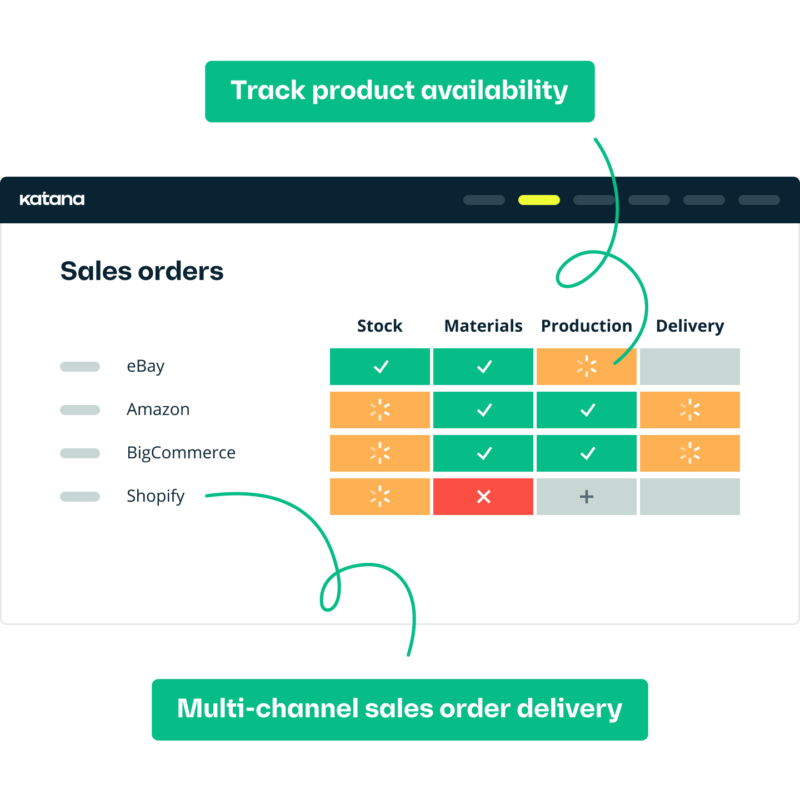 Order management software for WooCommerce
Katana's WooCommerce order management software provides a comprehensive platform to streamline your e-commerce operations.
Simplify your order management process with the following features:
End-to-end control for seamless order fulfillment

Real-time visibility into order statuses and inventory levels

Synchronization of orders across multiple channels

Sales performance tracking for informed decision-making

Order tracking capabilities across all sales channels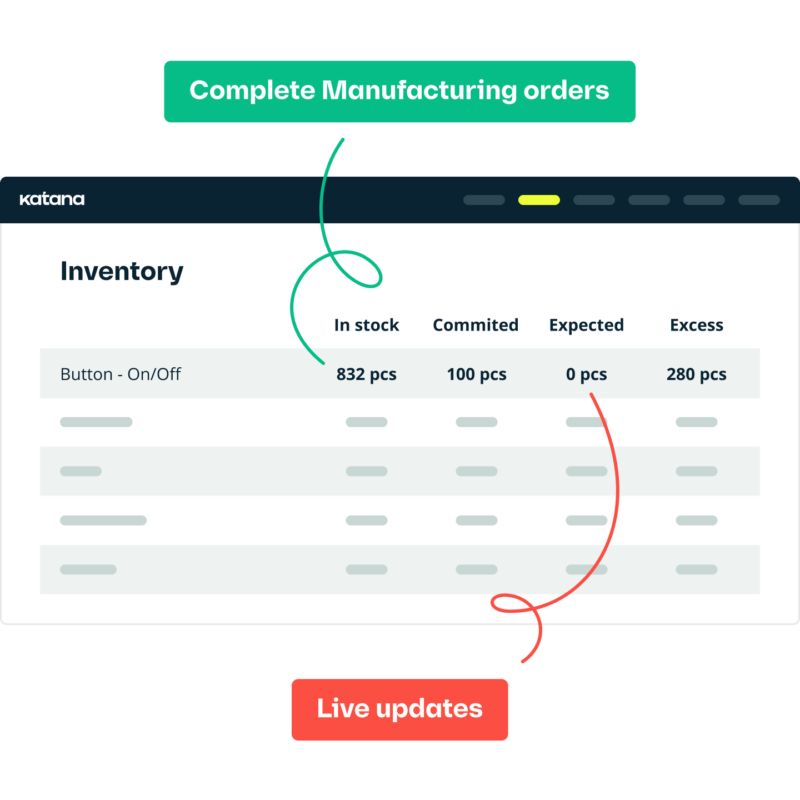 WooCommerce inventory management software
Integrate Katana with WooCommerce for efficient end-to-end stock management, providing real-time updates and total inventory control.
Experience the following benefits with Katana's integration:
Track inventory movements and production operations throughout your product lifecycle

Seamlessly import and export sales orders from your WooCommerce store

Efficiently manage order fulfillment, inventory, and production in one platform

Gain visibility into inventory movements and production processes

Simplify production planning and inventory management for D2C manufacturing
Elevate your inventory management for WooCommerce with Katana
With Katana, you can ensure timely delivery of products while benefiting from its unparalleled flexibility and a wide range of top-notch integrations. Streamline your operations, optimize efficiency, and unlock the full potential of your WooCommerce store with Katana's powerful features.
Katana + WooCommerce inventory integration FAQ
Does WooCommerce have an inventory management system?
While WooCommerce does offer basic inventory management capabilities, it doesn't provide the comprehensive features and advanced functionalities that a specialized inventory management solution like Katana can offer.
Katana goes beyond the built-in inventory management system of WooCommerce, providing store owners with a dedicated platform designed specifically for manufacturing businesses. You can streamline your operations and optimize inventory control for WooCommerce with Katana's robust features, such as:
real-time stock management
live inventory overviews
automatic reorder points
and more
Consider exploring Katana as an alternative to enhance your inventory management capabilities and unlock the full potential of your WooCommerce store.
How do I manage stock inventory in WooCommerce?
In WooCommerce, you can manage stock inventory by utilizing its built-in inventory management features. It provides basic tools to help you keep track of available inventory and prevent overselling.
This includes features like:
setting stock quantities for products
enabling stock management options
tracking stock levels
However, if you're looking for a more advanced and comprehensive inventory management solution that seamlessly integrates with WooCommerce, consider exploring Katana.
With Katana's dedicated inventory management capabilities, you can optimize your stock control, streamline operations, and efficiently manage inventory for your WooCommerce store.
How do I connect Katana with my WooCommerce store?
You can set up your WooCommerce integration in Katana in four easy steps and improve order and inventory management in no time:
Step 1: Log into Katana, head over to Settings, and select the Integrations menu
Step 2: Click Connect and enter your WooCommerce website address to approve third-party access
Step 3: Configure what information you want to import from WooCommerce to Katana, i.e., product types, any variable product, or product bundles
Step 4: Once you're done with the setup, select Confirm, wait for the import to finish, and click Go to Sales to start using Katana as your go-to manufacturing and inventory management tool
Integrate with the best e-commerce,
accounting, reporting, and CRM
software out there
Create custom API integrations
Use Katana's open API to create custom workflows and connect to apps beyond our list of integrations. Automate data transfers between the services you use to level up efficiency. Take a look at our API documentation to learn more.
Get a demo and discover the power of real-time insights