Optimize your inventory management with serial number tracking
Managing inventory without serial numbers is like looking for treasure without a map. Serial number tracking gives you a clear and organized system for tracking and tracing stock — helping you eliminate bottlenecks, maintain accurate records, and meet quality standards.
Unlock the full potential of your inventory
Manual inventory checks work best when there's only a few items to track. As inventory volumes increase, so do the errors — and the need for automation becomes more apparent with each new order. You can streamline stock operations and automate processes across the supply chain with serial number tracking software to trace and count inventory for you.
Track your stock
Attach serial numbers to your inventory and monitor items from production to sales. Start using a serial tracker and gain better visibility into your stock levels, improve supply chain management, and enhance customer service.
Katana can help you with:
Improving inventory accuracy — Make data-driven decisions about when to order more products, which products to prioritize, and which to stop selling

Better supply chain management — Identify bottlenecks and inefficiencies, improve communication with suppliers and customers, and ensure timely delivery of products

Enhancing customer service — Identify individual products and track their historical movements faster, resolve issues easier and provide high-quality customer service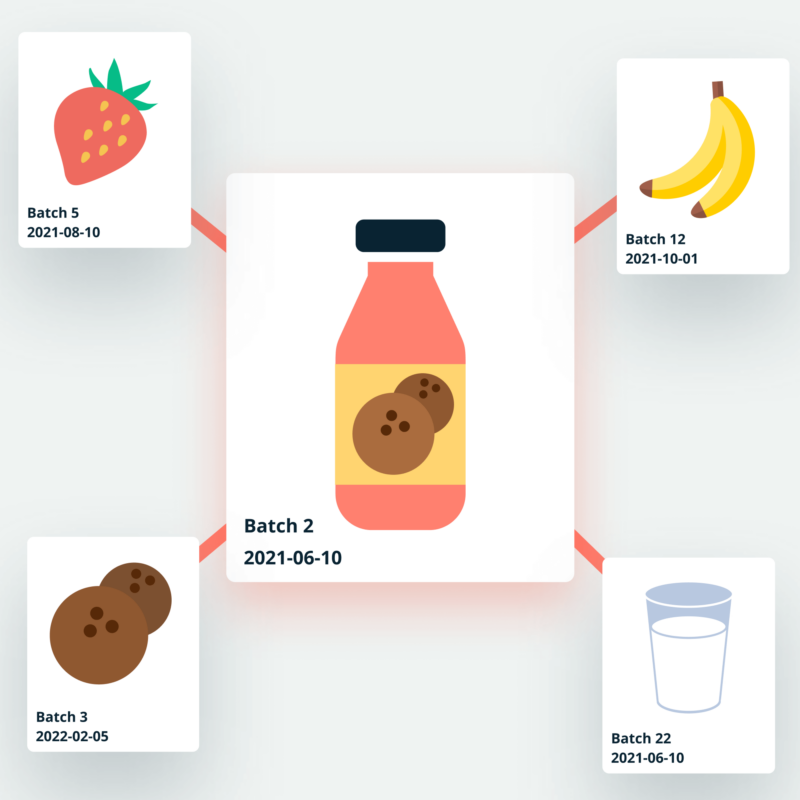 End-to-end traceability
Katana's serial number tracker software helps businesses achieve end-to-end traceability and improve inventory operations, such as quality control, waste management, and overall productivity.
Katana provides you with the tools to:
Improve quality control — Track individual products throughout the entire production process to identify quality issues and improve overall product quality

Reduce waste — Ensure that you have the right amount of products on hand at all times to reduce waste and minimize the risk of stockouts and overstocking

Enhance operational efficiency — Optimize your operations and improve overall efficiency to reduce lead times, improve cycle time, and improve customer satisfaction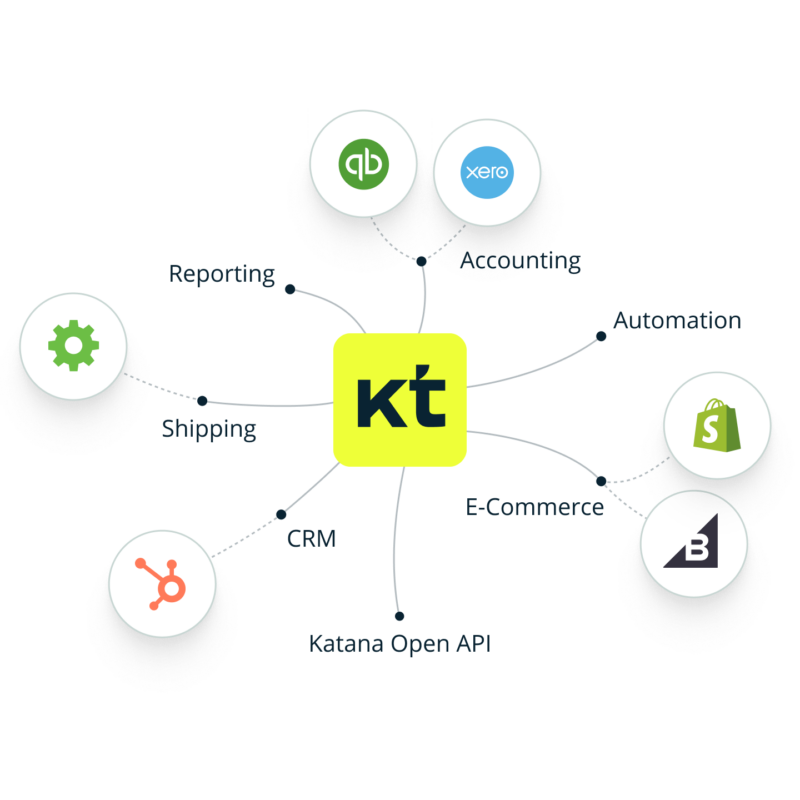 Integrate other tools
Katana has partnered up with other platforms to offer an all-in-one manufacturing experience. From accounting to sales to delivery — build a custom workspace to meet the needs of your business.
Katana offers integrations to take care of:
Streamline your manufacturing with integrations
Build a workspace that fulfills all the needs of your business
Aside from serial number tracking and inventory management, there are more business responsibilities that need your attention. That is why Katana offers integrations with several platforms to simplify your operations and cover all angles of your manufacturing. From accounting to sales, shipping to automation — Katana has you covered. If you're already using tools that you want to keep benefiting from, you can integrate them into your workflow using Katana's open API.
Katana provides us with all the necessary features for manufacturing order management. Furthermore, we can track inventory usage and incorporate our sales order tacking into Katana."
Having a system track inventory and what stage it is in has been incredibly helpful. It also has helped our team have a more clear delineation of the order of operations for each product in our catalog."
In Katana, we can more effectively see and follow inventory levels, and have recipes and BOM for our manufactured products that let us follow the manufacturing status throughout the whole production cycle."
Besides improving day-to-day operations and inventory management for our raw materials and finished goods, Katana has also helped us decrease our lead production time by 35% through improved order production and sourcing planning."
Serial number tracking FAQ
Get a demo and discover the power of real-time insights