We chose Katana because it presents our manufacturing information in the easiest possible way. We need good systems that give a good general overview fast - and Katana delivers that. Katana has been the great from a user-friendliness perspective to follow and track daily activities.
Miguel Salazar
Manager at IDC Componentes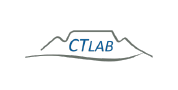 Katana made it easy to write off stock or make adjustments to reflect the true component count in our storage. With Katana, we know what we have in store and where to find it. It has also helped us a lot with our manufacturing and purchase processes. Everything is integrated, making for effective company-wide resource planning and control.
Helping electronics companies to maintain optimum inventory and always meet market demands
Creating intricate products requires accurate planning and scheduling, and this is always true for electronic manufacturers whether they create microtechnology or industrial machinery. And Katana's ERP software has the features to help make their daily lives easier and automate some of that daily admin. Thousands of manufacturers from a broad range of manufacturing industries use Katana's ERP system to manage manufacturing and distribution in one place.
Get set up in under 7 days
1
Sign up for a free trial
Start your free 14-day trial to try Katana risk-free. No credit card required.
2
Select your plan
We recommend the Advanced plan to get full access to all the best features on your trial.
3
Sync with other tools
Connect to your accounting, e-commerce, and reporting tools for maximum visibility.
Bring your innovative spark to the electronic industry with a perfect production process
You might be building tiny microchips for mobile phones or massive industrial machinery for other businesses to use in warehouses. Ether way, Katana's ERP system is here to make your day-to-day processes simpler — especially if you're in industrial manufacturing. With greater visibility over all production, automated reordering of stock, and integrations for finance, sales, and shipping, you'll have more time to build and refine your business.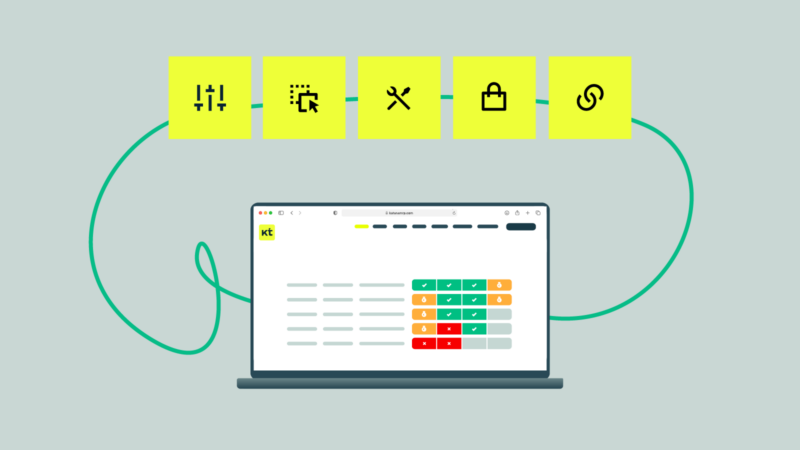 Plan out productions, optimize stock levels and keep consistent quality control
The basis of a well-made product is a clearly structured bill of materials, and this is no different for great electronics products. If you need to make an engineering change to your products, you update the bill of materials, and your team will know what needs to be changed in the construction of that item. BOMs are a major part of Katana's ERP for electronics, essentially a product configurator, helping track the use of all your raw materials, their cost over time, and identify when you need to create automated reorder points so you're not hit by stock-outs.
The automated reordering allows you to maintain the optimum inventory amount, so you have the correct raw materials in stock at all times. And you can adjust these points, in case a particular product sees a lull in sales or sees a sudden spike and you need to reorder more regularly to fulfil orders. It allows for capacity planning, both in the workload of your team and the space in your warehouse or storage facility.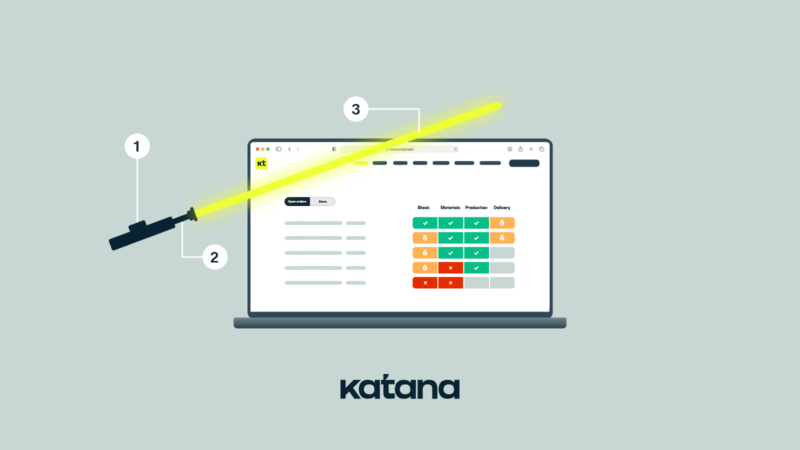 Work with your warehouse and get products sold and shipped
Along with your bills of materials, Katana's electronics ERP comes with the Shop Floor App, which is a great feature for warehouse management. The app allows you to create tasks for your team, and track when products are created, packed, and shipped.
Once tasks in the warehouse are completed, and products are made, you need a platform to sell them. For sales management, Katana has native e-commerce integrations with both Shopify and WooCommerce, and third-party integrations with a lot of other fantastic providers. We also have integrations with two shipping partners to meet distribution needs, and get your products to customers no matter where they are in the world.
Integrate with the best e-commerce,
accounting, reporting, and CRM
software out there
Create custom API integrations
Use Katana's open API to create custom workflows and connect to apps beyond our list of integrations. Automate data transfers between the services you use to level up efficiency. Take a look at our API documentation to learn more.
ERP for Electronics Industry FAQs
Get the visibility you need to move products and make decisions