Lot tracking software for end-to-end traceability
Product recalls happen, and a business needs to be prepared. Lot traceability software is critical for handling medical supplies or distributing food. Cloud manufacturing software like Katana for expiry date tracking ensures industry compliance and total visibility when lot tracking.
One human error can collapse an entire business when using spreadsheets instead of lot traceability software
A lot tracking system is essential for batch production manufacturers taking selling into their own hands, from implementing B2B and D2C selling strategies to breaking into foreign markets. The benefits of lot tracking include accurate recalls, improvements to quality and safety, optimizing inventory tracking and traceability, implementing material requirements planning, and compliance with industry regulations.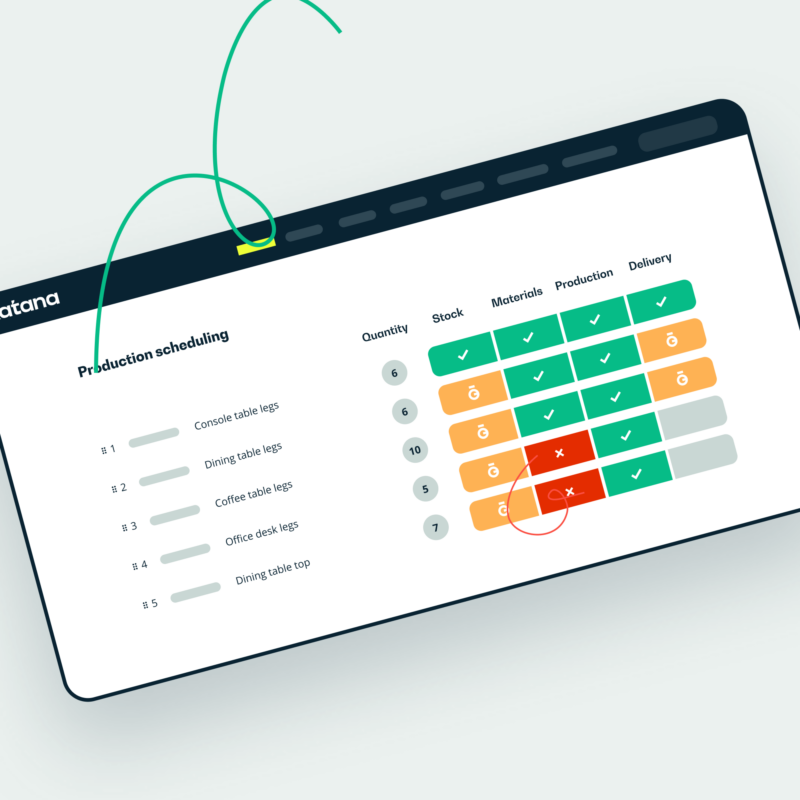 Lot traceability and batch production for end-to-end inventory management
Katana lot tracking software offers traceability with real-time lot visibility for large lot sizes and multiple storage locations. Katana has a warehouse management feature that automates lot information collection on finished goods and raw materials, integrates accounting and e-commerce inventory to create a smooth workflow between your tools and departments.
Lot identification is a process of attaching a lot number to a particular lot of a product. This lot identification becomes necessary for large lot sizes and multiple storage locations that lack immediate visibility. Lot tracking software helps to implement lot traceability by providing real-time lot visibility.
Batch tracking for raw materials, expiry dates, and more

Keep an eye on your inventory with warehouse management features

End-to-end traceability for raw materials and products with batch tracking

Track expiry dates of items and stay in control of expiring stock

Autogenerate batch and internal barcodes

Quickly locate items across multiple warehouses, giving all teams access to the same live data

Trace faulty batches, materials, and products — from materials to sold goods — for effective quality assurance and recalls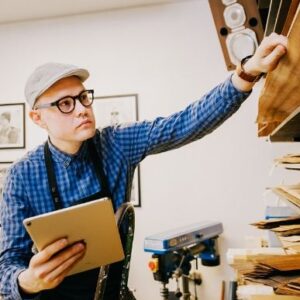 Omnichannel sales and inventory management to centralize your entire business to one platform
Today's consumers are omnicompetent, omnicurious, and omniengaged. It is very important to look at omnichannel order management in this context. As a business owner, you don't want to leave any stone unturned when increasing your share of the omnichannel market.
Katana provides the necessary order management requirements for omnichannel order management, including cross-channel item tracking, stock visibility, support, inventory and order management, fulfillment, returns and exchanges, and financials.
Unified B2B and e-commerce inventory and sales order management

Synchronize your sales channels for optimal order fulfillment

Track the availability of products for open sales orders

Drag-and-drop order priorities according to raw materials availability and delivery deadlines

Choose to make to order or fulfill from available product stock

Identify delivery delay risks and reprioritize to boost efficiency

Synchronize sales orders from multiple channels into a single, easy-to-use platform

Select and use multiple currencies to automatically convert sales order values from around the world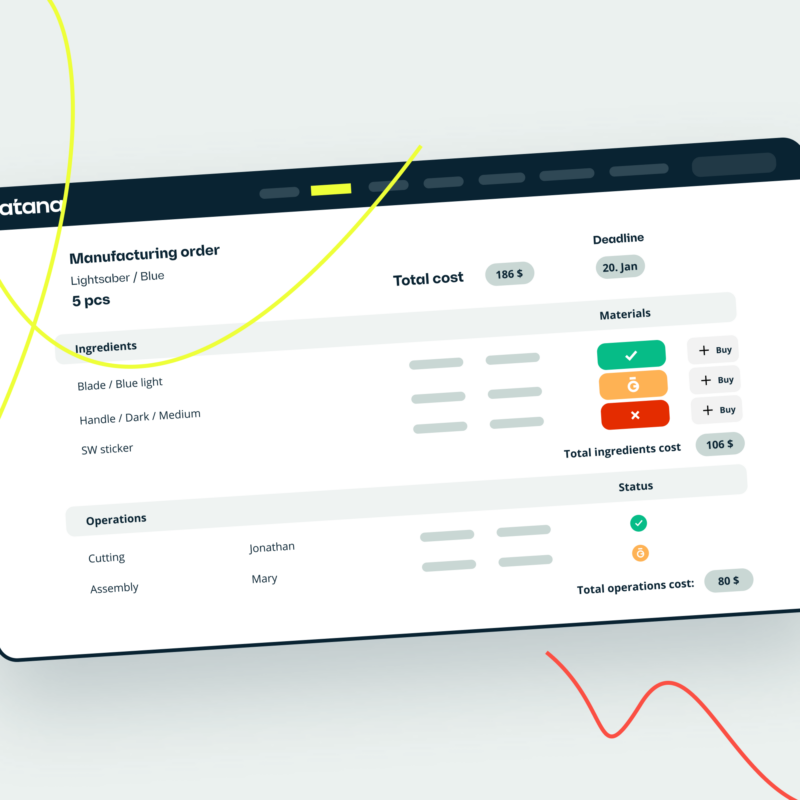 Lot tracking software helps you manage and track live data
The last few years have taught manufacturers that anything can happen, which can bring production and even your business to a screeching halt. Lot tracking software reduces the risk of human error. It automates mundane and repetitive tasks such as barcode scanning, data import and export, and integrations with accounting and e-commerce tools.
Lot tracking software gives users access to real-time data from important aspects of your business, such as sales, suppliers, products, customers, and more. This gives users the tools to make important decisions easier for business owners and production managers. Get set up with inexpensive lot tracking software which scales alongside your growing business.
Complete inventory control for all your inventory types

Set reorder points, safety stock levels and automate your inventory transactions

Track inventory movements in real-time

Manage and monitor your product variants and materials in one place

Track and monitor your inventory across multiple warehouses

Implement and use barcodes to receive and track stock
Lot tracking software that integrates with
your favorite tools for a smooth workflow
Native integrations, code-less templates, or create your own custom API integrations
Katana lot tracking software gives users access to the API, creating custom workflows and connecting all your business apps to manage your sales, manufacturing, and accounting to one platform. Automate data transfers between the services you use to level up efficiency. Take a look at our API documentation to learn more.
We also wanted an accurate inventory system for batch planning, warehousing, and sales. Katana fulfills all our needs in a simple, easy solution."
We struggled to know which items are in stock so that we could build a batch and therefore often found extra components lying around […] Katana, we can now know what we have in store and where to look for it."
Katana provides us with all the necessary features for manufacturing order management. Furthermore, we can track inventory usage and incorporate our sales order tracking into Katana."
Having a system track inventory and what stage it is in has been incredibly helpful. It also has helped our team have a more clear delineation of the order of operations for each product in our catalog."
Get a demo and discover the power of real-time insights