QuickBooks Online serial number tracking
Businesses often turn to QuickBooks to address two critical challenges: managing their finances and keeping tabs on inventory. However, for those who want to track lot and serial numbers, QuickBooks Online's features may come up short in meeting their specific needs.
This article delves into the inherent limitations of QuickBooks Online's lot and serial tracking functions and explores solutions that enable you to leverage QuickBooks without compromising your ability to manage your inventory effectively. We'll also introduce you to Katana manufacturing software, which can be a game-changer for enhancing your lot tracking capabilities.
Download the manufacturing accounting guide
What are serial and lot numbers?
A serial number serves as a distinct identification code assigned by a manufacturer to a specific product during the manufacturing process. Additionally, products often carry another identifier known as a stock keeping unit (SKU). Serial numbers are crucial in post-sale activities, such as tracking warranties and addressing service-related issues.
In contrast, a lot tracking number is assigned to a group of products sharing specific common attributes. Lot tracking, also known as batch tracking, involves monitoring materials and products throughout the entire supply chain. This practice offers several advantages, including the ability to:
Monitor product expiration dates
Trace defective items back to the specific batch they originated from
Facilitate efficient product recalls when necessary
Implementing a robust lot tracking system is essential for businesses dealing with perishable inventory to prevent faulty products from reaching the market.
Now, the pressing question is whether QuickBooks offers features for tracking serial numbers and lot numbers.
Can you track serial numbers in QuickBooks?
You can manually enter QuickBooks serial numbers or SKUs after you've enabled inventory tracking by heading over to:
First, head over to Get paid & pay and select Product & services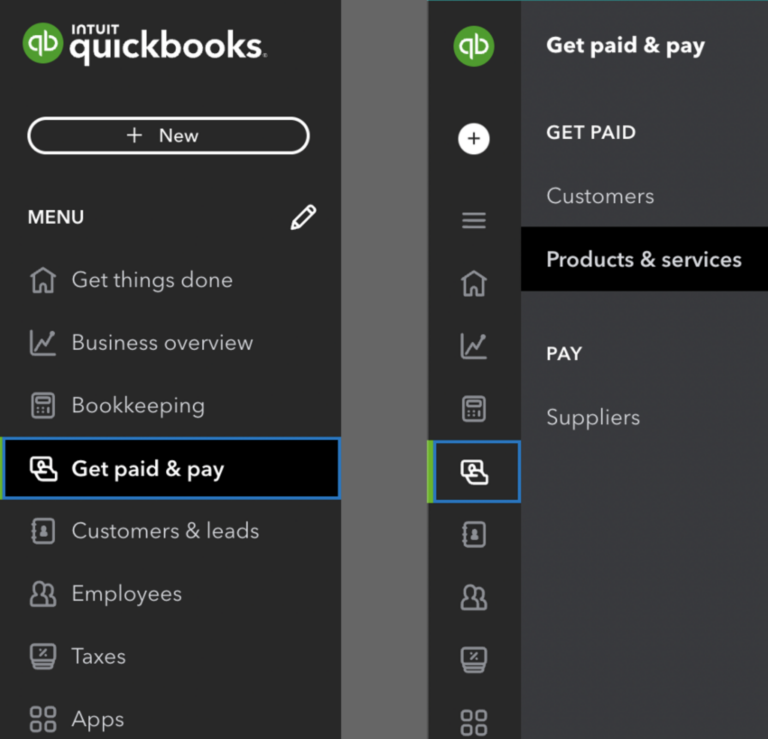 Here you can find all your inventory and services and add SKUs to them by selecting Edit under the Action column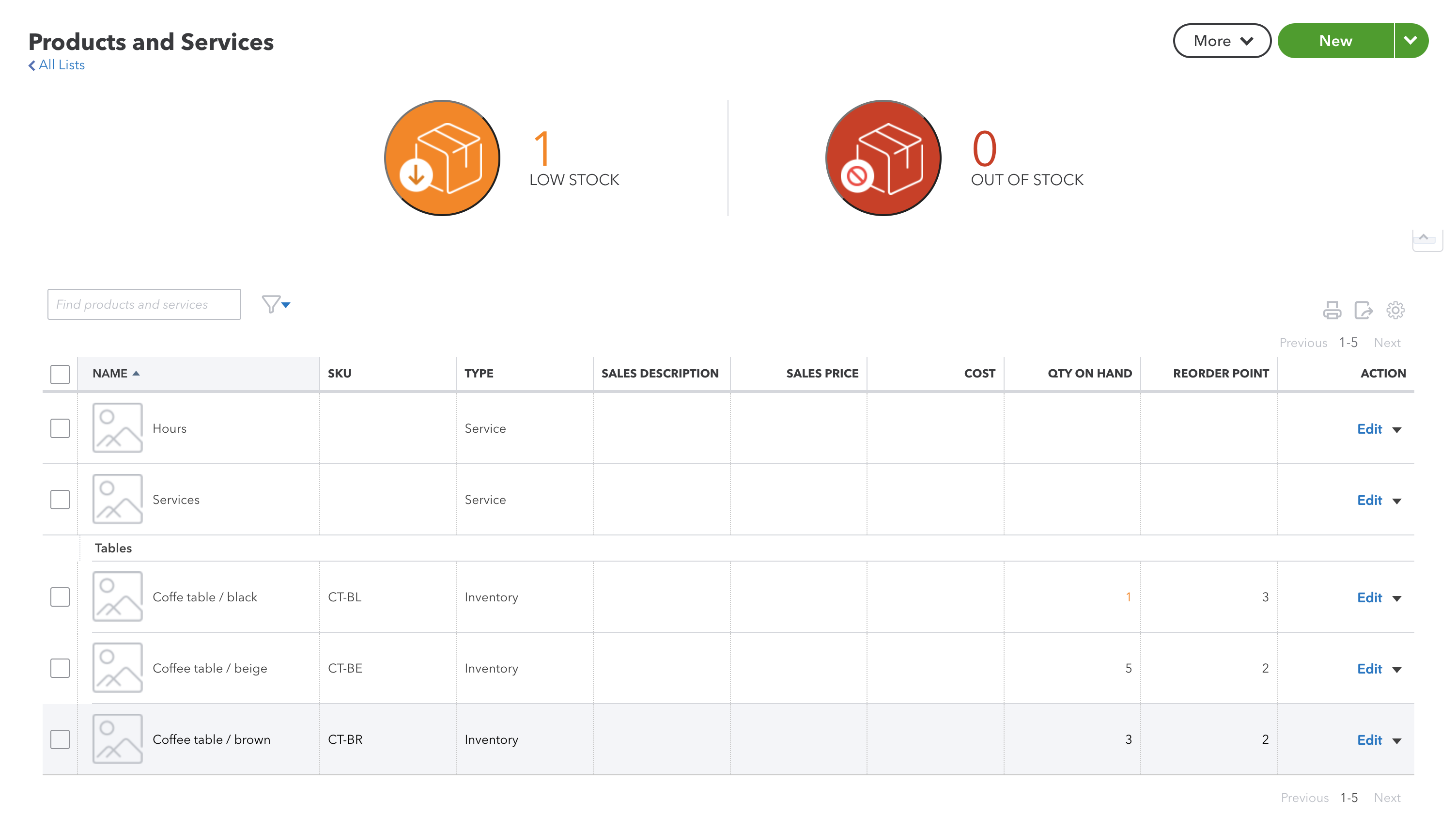 This will open a tab where you can add an SKU to your items and services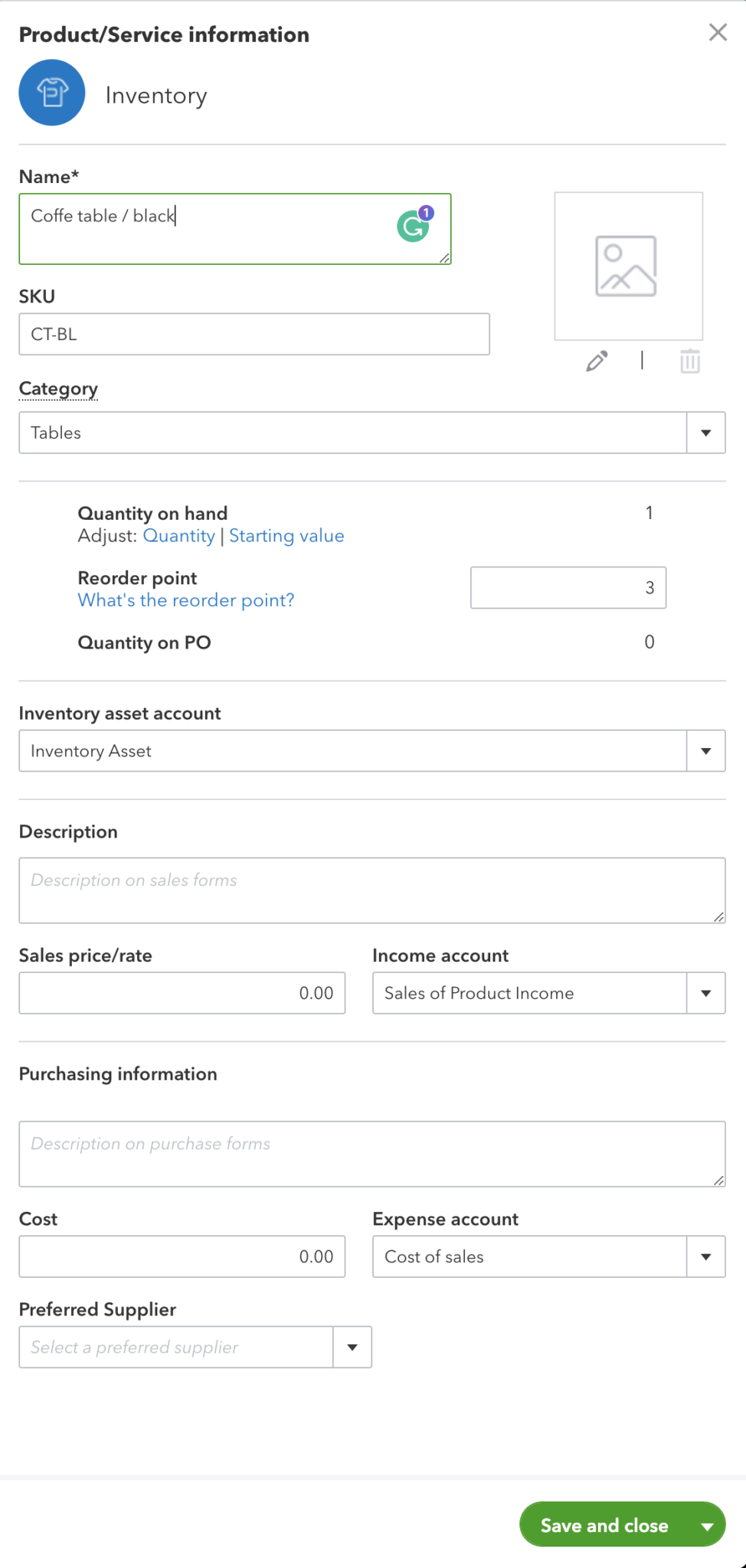 Unfortunately, there is no QuickBooks serial number generator to automatically create inventory serial numbers. When you need to assign a serial number, a practical approach is to utilize the batch number and creation date or leverage an SKU generator for consistency.
Configuring your serial numbers for items in QuickBooks can significantly enhance your lot tracking capabilities. This enables you to generate valuable insights into your inventory, including identifying top-selling items, assessing current stock levels, and keeping track of outstanding orders. However, it's important to note that serial numbers must be added manually and primarily serve as references on invoices.
Can you track lot numbers in QuickBooks?
Tracking lot numbers is not a native feature in QuickBooks Online. To enable it, you would need to integrate a 3rd party inventory management system to achieve this functionality. QuickBooks Online's inventory management capabilities are more tailored to support drop shippers rather than manufacturers dealing with complex inventory types.
For manufacturers with relatively small inventories and products that don't require intricate tracking, QuickBooks Online may suffice. However, in certain industries, where diverse inventory types and batch tracking are crucial, a dedicated system becomes essential.
While some businesses may resort to using spreadsheets alongside QuickBooks for lot tracking, this method can be inefficient due to its time-consuming nature, susceptibility to human errors, and the challenge of maintaining accuracy. Automating lot tracking within QuickBooks offers numerous advantages, including real-time inventory monitoring, the implementation of barcode scanning, and the allocation of resources to facilitate business growth.
QuickBooks Online tracking limitations
QuickBooks is great for streamlining financial management processes. However, when it comes to comprehensive inventory tracking, particularly for perishable items, you may encounter certain limitations if not using third-party integrations. Let's go over some of these in more detail.
Inventory tracking in QuickBooks
QuickBooks Online doesn't have the tools for multilocation inventory tracking or for tracking the manufacturing costs of your different inventory types.
QuickBooks Inventory is broken down into three types:
Inventory
Non-inventory
Bundles
QuickBooks Online inventory tracking features could be fine for small retailers. However, manufacturers need a system that can help them with raw material inventory management and track the conversion of those raw materials into finished goods.
It might be okay at first, but once your business starts to grow and your order volume increases, you need to find a platform that can help you centralize and integrate your:
Accounting
Order entry
Processing
Contact management
Inability to track unshipped orders
The lack of advanced inventory management features needed for QuickBooks lot tracking as a manufacturer has already been mentioned, but the feature gaps also extend to sale order management.
That means without an alternative method of tracking or using a spreadsheet alongside QuickBooks Online, you're going to struggle to understand if products have been shipped to customers or if they're still in your inventory.
Using a 3rd party integration for lot tracking in QuickBooks is going to help you easily locate your products. Other companies have tried to use QuickBooks online for tracking their open orders, but the system isn't a robust solution for managing your supply chain.
No multilocation support
QuickBooks Online only supports one inventory location and is unable to track inventory across different sites.
There is a workaround to this: you can monitor inventory at different locations by "splitting" items and assigning them to the locations you want them stored.
However, the issue is that it's a complicated workaround to maintain and becomes unmanageable when your business starts to expand. Plus, having a system that's difficult to understand will only serve to become a hindrance in the event you need to perform a product recall.
Doesn't support manufacturing
Manufacturing industries require different features when it comes to inventory management. Besides lot tracking, manufacturers also need:
QuickBooks Online is designed for accounting
The primary function of QuickBooks Online is to give its users general accounting software.
Luckily, QuickBooks has an Appstore, so you can use their software for your bookkeeping needs and integrate any apps to give you the extra functions that you require.
Get QuickBooks Online serial number tracking with Katana
Katana is a cloud inventory platform that integrates seamlessly with QuickBooks Online and equips you with all the features you need for complete inventory control.
Katana bridges the gap between your sales, production, and accounting to give you a smooth workflow centralized to one intuitive platform. It offers features such as:
QuickBooks Online serial number tracking — Katana has a product traceability system, which allows you to save and track historical information on products, as well as trace them to their most recent location.
Automated inventory management — Upgrade your QuickBooks inventory management with automated tracking of your raw materials and finished goods inventory.
Production planning and scheduling — Katana automatically schedules and allocates material to production, and it allows you to easily reprioritize your workflow.
How to connect QuickBooks to Katana
Katana offers a 14-day free trial, so you can sign up, integrate QuickBooks, and start testing out the software within a few minutes.
And getting set up is easy:
1. Firstly, head over to Katana and log in or sign up for the free trial.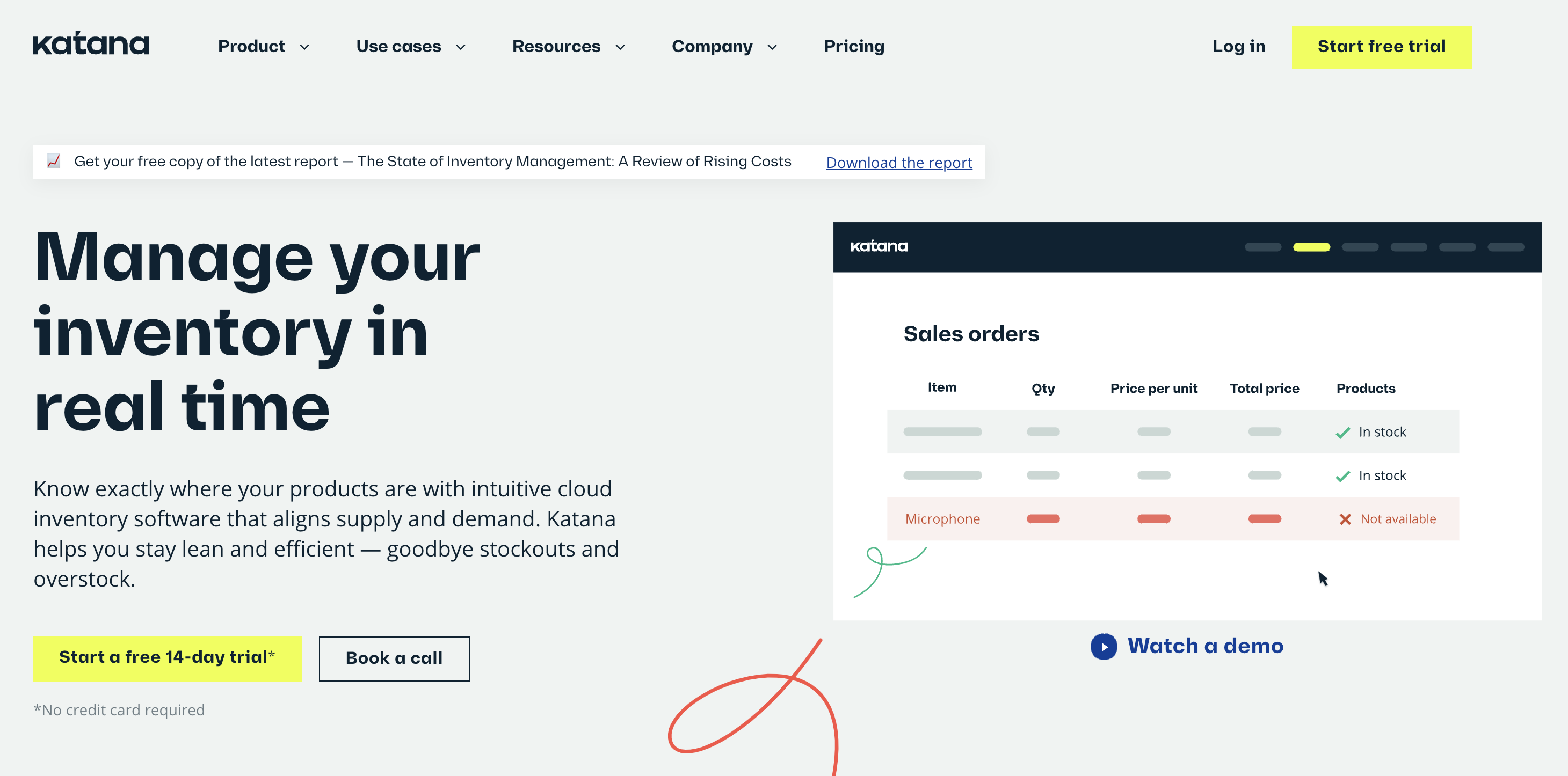 2. Once in, head over to the Integrations screen under Settings and connect your QuickBooks account by clicking the Connect button.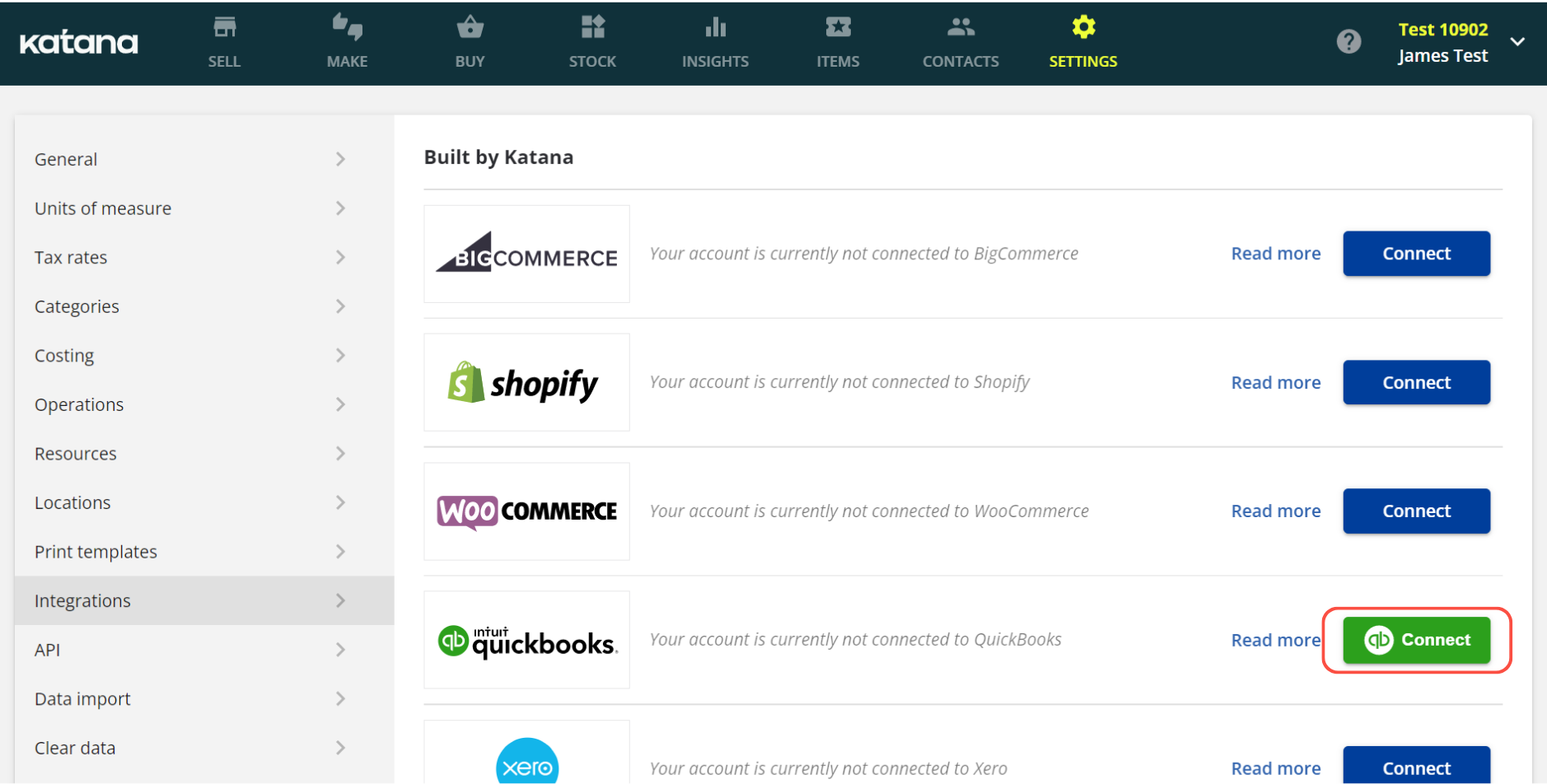 3. Finally, configure how you wish Katana to interact with your QuickBooks account, including:
Defining the status of invoices sent from Katana to QuickBooks
Defining the status of bills sent from Katana to QuickBooks
Mapping your tax rates
Importing customer and supplier details from QuickBooks to Katana
4. Click Done, and that's it! You've taken the first big step toward automating your inventory and can now start using QuickBooks Online lot tracking.
QuickBooks Online serial number tracking FAQs
Does QuickBooks have lot tracking?
No, QuickBooks Online does not offer lot tracking as part of its native features. To be able to track lots, businesses are urged to look at 3rd party inventory management tools that offer more comprehensive inventory tracking.
How do I add a lot number in QuickBooks Online?
QuickBooks Online does not provide a specific feature for adding lot numbers. You may be able to find workarounds utilizing SKUs and description fields, but these will quickly become cumbersome when needing to track lot numbers on a daily basis. The best option is implementing a 3rd party inventory management system that offers such features.
Does QuickBooks Online track serial numbers?
No, QuickBooks Online does not natively support serial number tracking. You can enter serial numbers manually in the description fields, but these are typically used as references on invoices. The system does not provide automated generation of serial numbers.
Get a demo and discover the power of real-time insights