QuickBooks vs. Xero: which is best?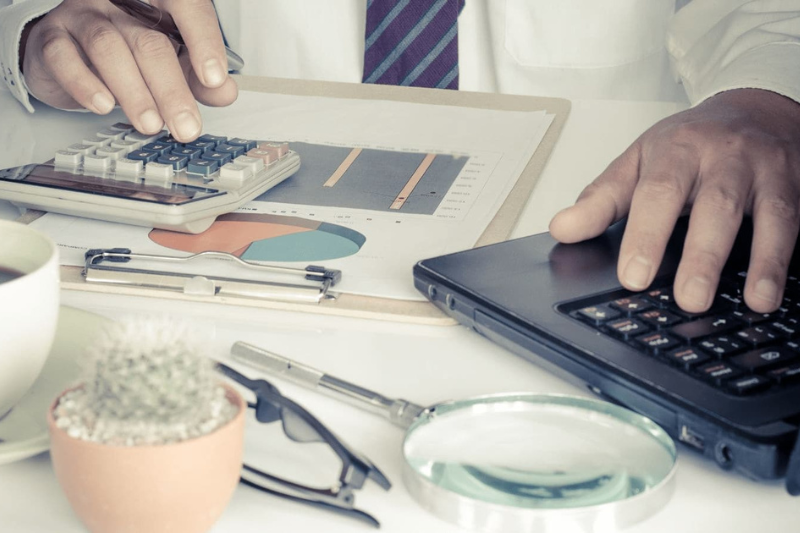 Whether you freelance, have a small business, or operate a larger operation, choosing the right accounting software is incredibly important. There are many options out there, and many people will end up assessing QuickBooks vs. Xero to find which is better.
Both QuickBooks and Xero have their pros and cons, so looking at the key features like pricing, ease of use, integrations, and scalability will help you decide whether QuickBooks or Xero is more suitable for you.
So, when it comes to Xero vs. QuickBooks, which is better? Let's find out!
Overview of QuickBooks

Let's start by looking closer at QuickBooks, seen as it is the original accounting software of its kind. First created in 1983, QuickBooks has been very popular over the years, and it has remained relevant more recently by bringing out its cloud-based software, QuickBooks Online.
QuickBooks has a solid reputation, with its ability to help businesses streamline repetitive tasks and processes, manage bills and invoices, keep track of mileage and integrate seamlessly with other key business apps and management systems.
The interesting question here is, "Do accountants prefer QuickBooks?" And of course, this is a key aspect to consider. The short answer is yes. Most accountants do seem to prefer QuickBooks vs. Xero. Indeed the software is trusted by millions. According to a survey from Accountancy Age, around 78% of accounts personnel, including small and mid-sized businesses, rely on cloud technology like QuickBooks. Looking at the figures further, more than 1.57 million subscribers prefer QuickBooks more than other accounting tools.
Who is QuickBooks Online for? The cloud-based system is a good fit for small businesses, and, crucially, it is also great for growing businesses as the application is designed to grow with you.
QuickBooks' abilities include:
Creation of professional invoices
Uploading receipts for business expenses
Syncing with your accountant
Connecting bank accounts
Real-time reporting of profit and loss
Want to learn more about QuickBooks?
For further reading materials on QuickBooks, particularly QBO, be sure to check out these articles on the subject:
Overview of Xero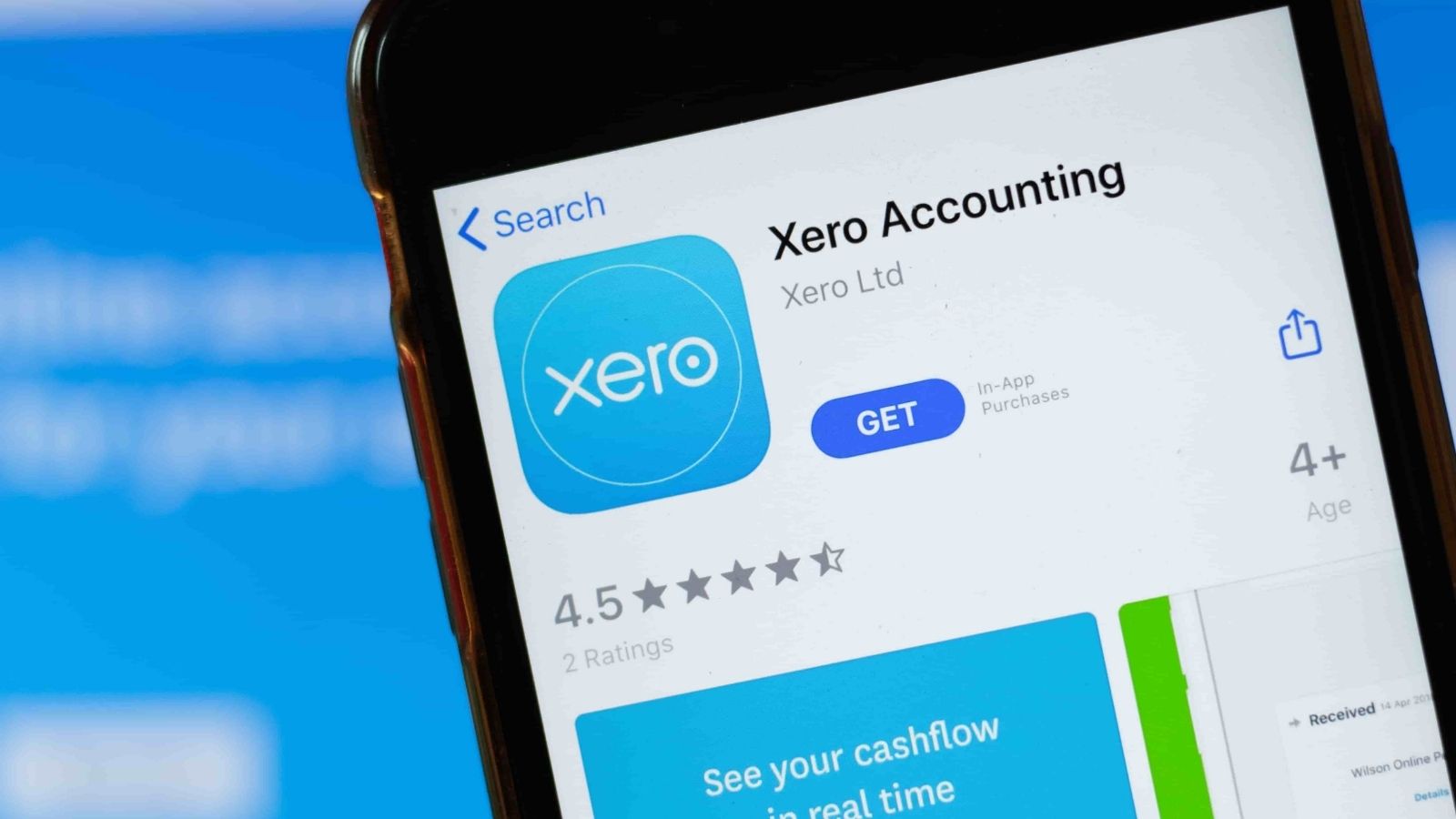 Now let's look at the Xero accounting software vs. QuickBooks.
Xero is the newer product, having made its way onto the market in 2006. In a relatively short time, it has established itself as a top accounting tool, and its great user reviews mean it has an enviable reputation.
The software is known to be sleek and user-friendly and is even described by some as beautiful — an impressive achievement for an accountancy tool! Perhaps because it is younger and fresher than its counterpart, Xero is often the accounting software of choice for start-ups and tech entrepreneurs, who often cite how easy it is to use, even for financial novices.
Who is Xero for? Due to its features and ease of use, Xero seems best suited for start-ups and small business owners — people who need to manage their finances and keep track of their systems but who have little prior knowledge of accounting practices.
Xero's abilities include:
Payroll, expenses, and invoicing
Syncing with your bank and real-time linking with your accountant
Huge scope for integration with third-party apps
Big array of add-on features like Xero Projects
Want to learn more about Xero?
For further reading materials on Xero and any Xero ERP integration, be sure to check out these articles on the subject:
Quickfire round – Xero versus QuickBooks
It's time for the quickfire round to really compare the details of Xero vs. QuickBooks. This comparison should help you determine whether Xero or QuickBooks is better for small businesses and, crucially, which is best suited to your requirements.
QuickBooks vs. Xero
QuickBooks
Xero
Invoices
QuickBooks has the edge here as it supports unlimited invoices.
Xero's Early plan only allows for 20 invoices per year, although of course you could increase your subscription rate.
Claiming expenses
QuickBooks Online comes out in front when it comes to expenses.
The Xero system requires 'Xero Expenses' for this, which is only available on the most expensive plan.
Ease of use
QuickBooks Desktop has a learning curve, but QuickBooks Online is more intuitive.
Xero has the edge here, with its simple layout, intuitive dashboard and tools to help you automate your accounting processes.
Customer support
When it comes to Customer Support, QuickBooks comes out in front as all plans include 24/7 live chat support and phone support is also available.
Xero does not provide a phone number, but someone can call you if you give them your contact information and you're in need of help.
Integrations
QuickBooks can integrate with multiple useful apps and systems, like Katana.
Xero has a bigger and wider range of apps it can integrate with, like Katana.
Accountant connection
Accountants do seem to prefer QuickBooks vs. Xero as they tend to be more familiar with it.
Xero's ease of use and intuitive dashboard means it can't be far behind QuickBooks in its popularity with accountants.
Scalability
Both Xero and QuickBooks are designed to mature with your business so they can support you even when your business grows beyond your wildest dreams.
Pricing
QuickBooks is more expensive than Xero. Plans start at $30 per month.
Xero is cheaper, but some of its more desirable features are only offered on the most expensive plan. Costs start from $13 per month.
User numbers
QuickBooks' plans are only available for up to 25 users.
All of Xero's plans support unlimited users.
Inventory tracking
Both QuickBooks and Xero can do inventory tracking.
Xero vs. QuickBooks and Katana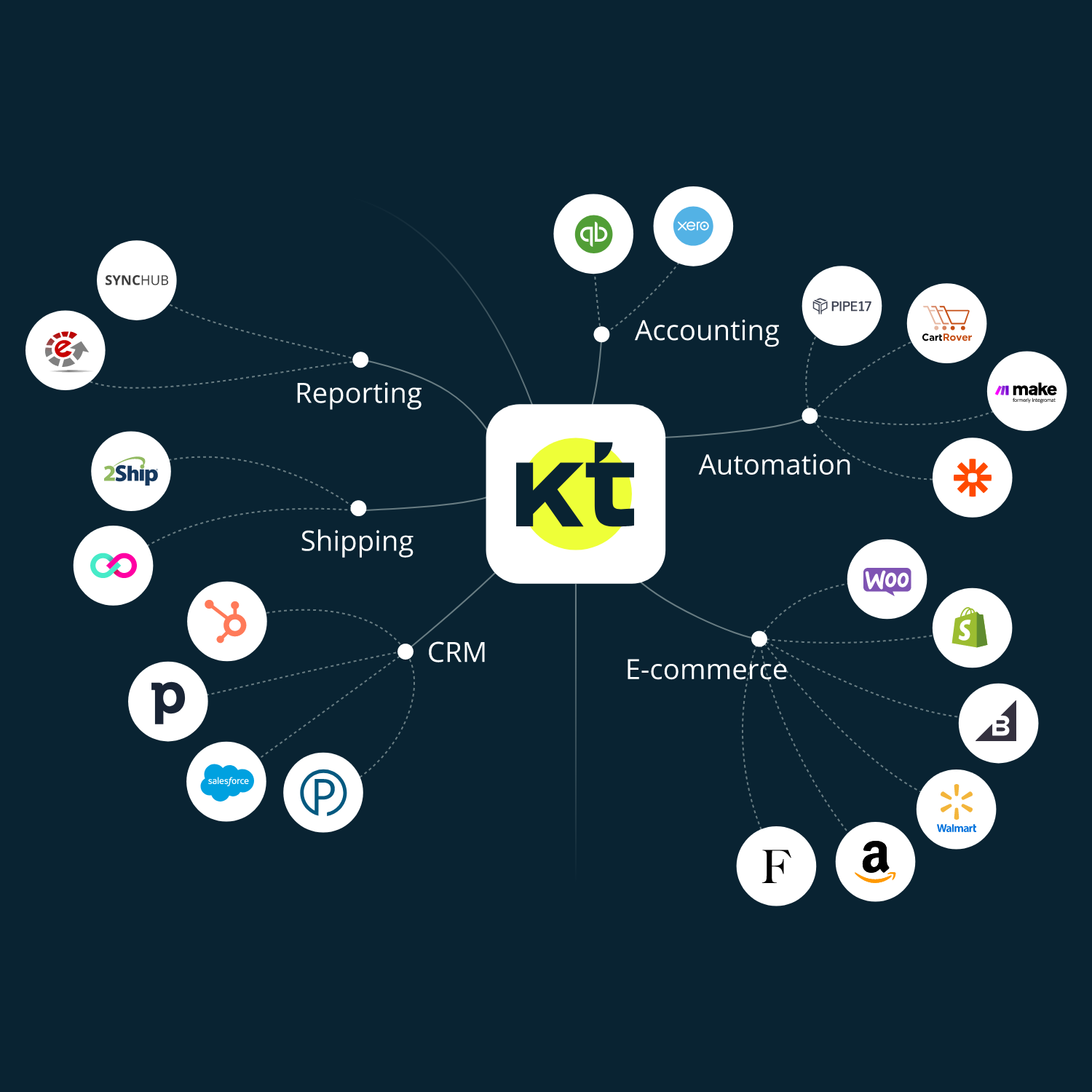 Whether you are a small business or a startup and weighing up Xero vs. QuickBooks, we think it's important for you to know whether either of the platforms can integrate with Katana.
And we're pleased to report that both can!
Automating day-to-day tasks can make any business more efficient, and Katana's cloud inventory software is designed to do just that. When you combine the power and advantages of our software with the accounting abilities of Xero or QuickBooks it's a match made in heaven.
Katana's integration with either of these manufacturing accounting platforms means we can send finalized sales and purchase order data directly to either Xero or QuickBooks. You can access all your accounting documents directly through Katana.
Centralizing bookkeeping and manufacturing processes in one place like this has to be a winner.
The final question: Xero vs. QuickBooks — which is better?
Having reviewed all the key features and aspects of Xero versus QuickBooks, a question you may well be asking yourself is, "Are QuickBooks and Xero the same?" The answer, for the most part, is definitely yes! Both platforms are accountancy systems that will help you keep track of your finances and help to make your business more efficient by connecting seamlessly with software like Katana.
However, as we have explored, there are subtle nuances between Xero vs. QuickBooks. If you assess the priorities for your business, you should be able to identify the one that better suits your needs.
Hopefully, this article has helped you make up your mind, and if you have any questions about integrating Katana, please don't hesitate to reach out to us or sign up for a free trial to try it out yourself.
Get a demo and discover the power of real-time insights