11 Xero inventory add-ons to take your business to the next level
There are tons of Xero add-ons available on the market, but with so many options, what do you choose? We've compiled this list to help you see what Xero inventory add-ons are available and which could be perfect for your business.
Xero is a cloud-based accounting tool ideal for businesses seeking control over their finances. However, even though it's excellent at helping you get more control over your finances, it doesn't have everything businesses need to organize their inventory or production.
Below, you'll find some of the best Xero inventory add-ons available on the Xero App Store for solutions that will help you improve your e-commerce, CRM, inventory management, and much more.
Download the manufacturing accounting guide
1. Katana
Katana's cloud-based inventory management software is the best Xero inventory add-on for businesses with more complex inventory needs. It integrates seamlessly with Xero, bridging the feature gap between your inventory, sales, production, and accounting. Katana's Xero inventory add-on helps you with:
Katana makes it easy to push your bills and invoices over to Xero as soon as you finish making a purchase order or fulfilling a sales order. Integrating Katana with Xero allows you to manage your entire business from an intuitive centralized platform without worrying about tediously copying information from one platform to another.
2. TidyStock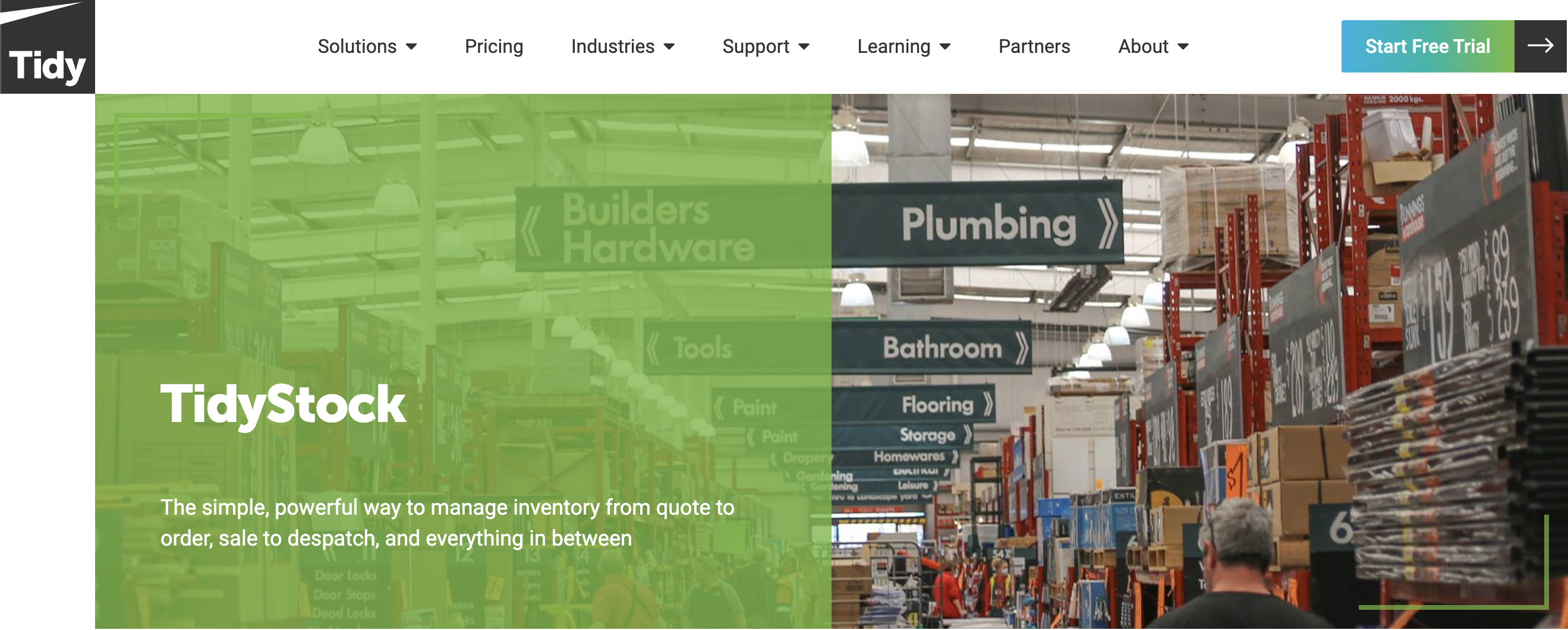 TidyStock is a cloud-based inventory management tool specializing in automating reorder triggers and tracking stock levels across multiple locations. TidyStock's Inventory add-on for Xero streamlines accounting processes and ensures financial data is synced.
In addition, TidyStock lets you:
Manage all your supplier and customer details in one place

Create accurate quotes and proposals based on up-to-date material and resource costs

Manage, track, and transfer items, parts, and products between multiple locations
This Xero inventory add-on is a simple yet powerful tool for businesses in many industries, including construction, retail, and healthcare.
Shopify + Xero
Centralize your entire business by integrating your Xero with Shopify. Learn how to optimize production with:
3. Airsquare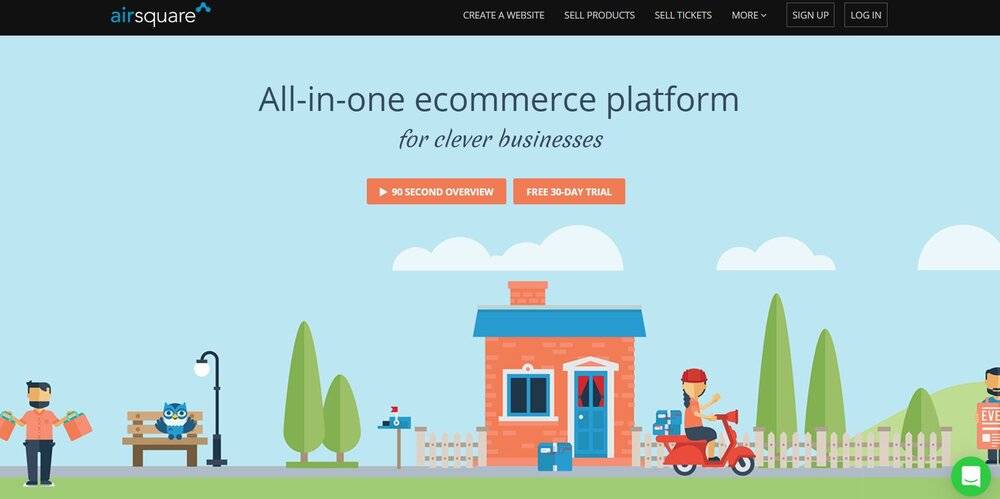 Airsquare is a point-of-sale (POS) Xero inventory management add-on that gives users the tools to manage their online and in-store sales.
Airsquare is an all-in-one web platform that helps you with setting up your online store, along with giving you control over:
Stock management
Accepting payments
Processing your orders
Integrating and syncing your Airsquare and Xero accounts will automatically push all sales orders to Xero as invoices. Saving you the hassle of reconciling the invoices yourself.
This ecosystem allows you to keep manufacturing and selling, and the Xero integrations automatically save your financial transactions.
4. Stock&Buy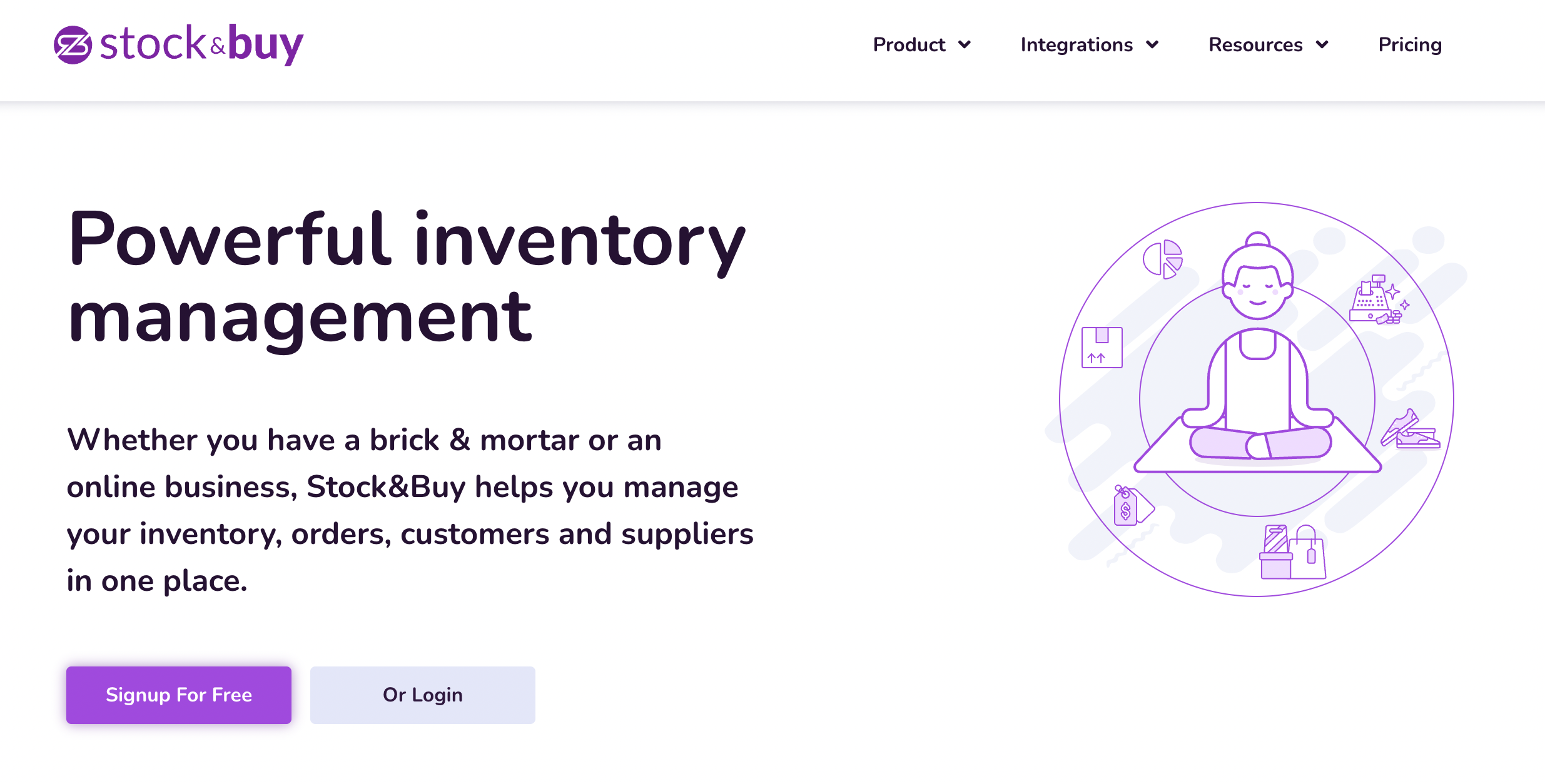 Stock&Buy is a Xero inventory app that's designed for e-commerce businesses and focuses on managing stock levels across multiple sales channels, including:
Amazon
Shopify
WooCommerce
One unique feature is its automated order fulfillment process, saving businesses valuable time. Its integration with Xero allows for seamless financial data syncing and accounting, making it easy to stay on top of your finances.
5. WorkGuru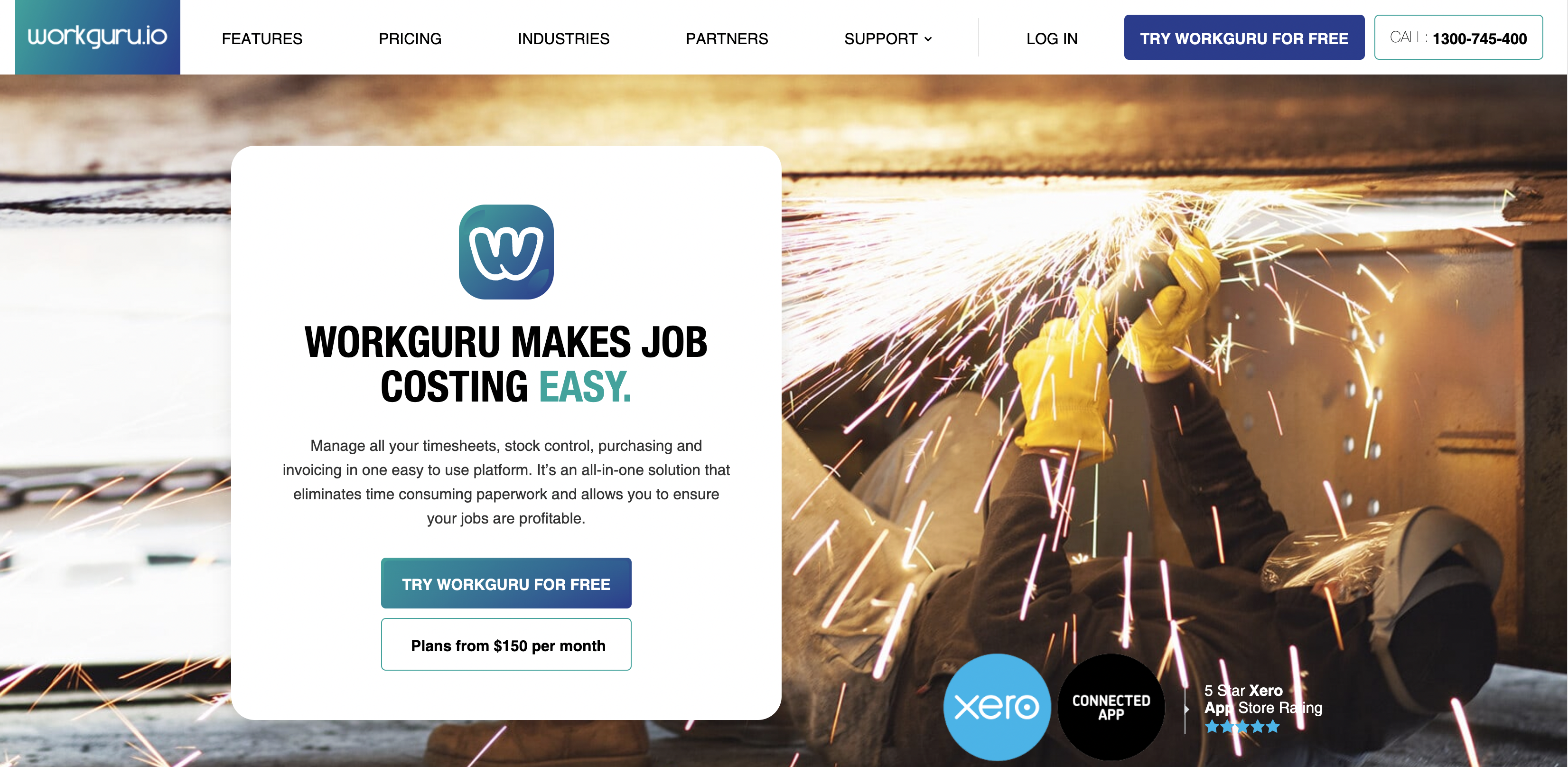 Another cloud-based Xero inventory add-on is WorkGuru. It's a project and business management software specifically designed for service-based businesses. With features such as inventory management, asset tracking, and financial reporting, it is an all-in-one solution.
The WorkGuru Xero inventory management add-on makes it easy to handle your:
Timesheets
Quoting
Stock control
CRM
WorkGuru's Xero inventory app ensures your financial data is synced and accounting processes streamlined.
6. ZapERP

ZapERP Inventory is a cloud-based inventory management tool dedicated especially to small businesses. Its automated purchase order system saves time and hassle, and its sales management features include invoicing and order management. ZapERP is a great Xero inventory app that lets you manage your:
Orders
Shipping
Inventory
Purchases
It also supports multiple sales channels, so you can effortlessly keep your orders synchronized across all your channels.
7. Evopos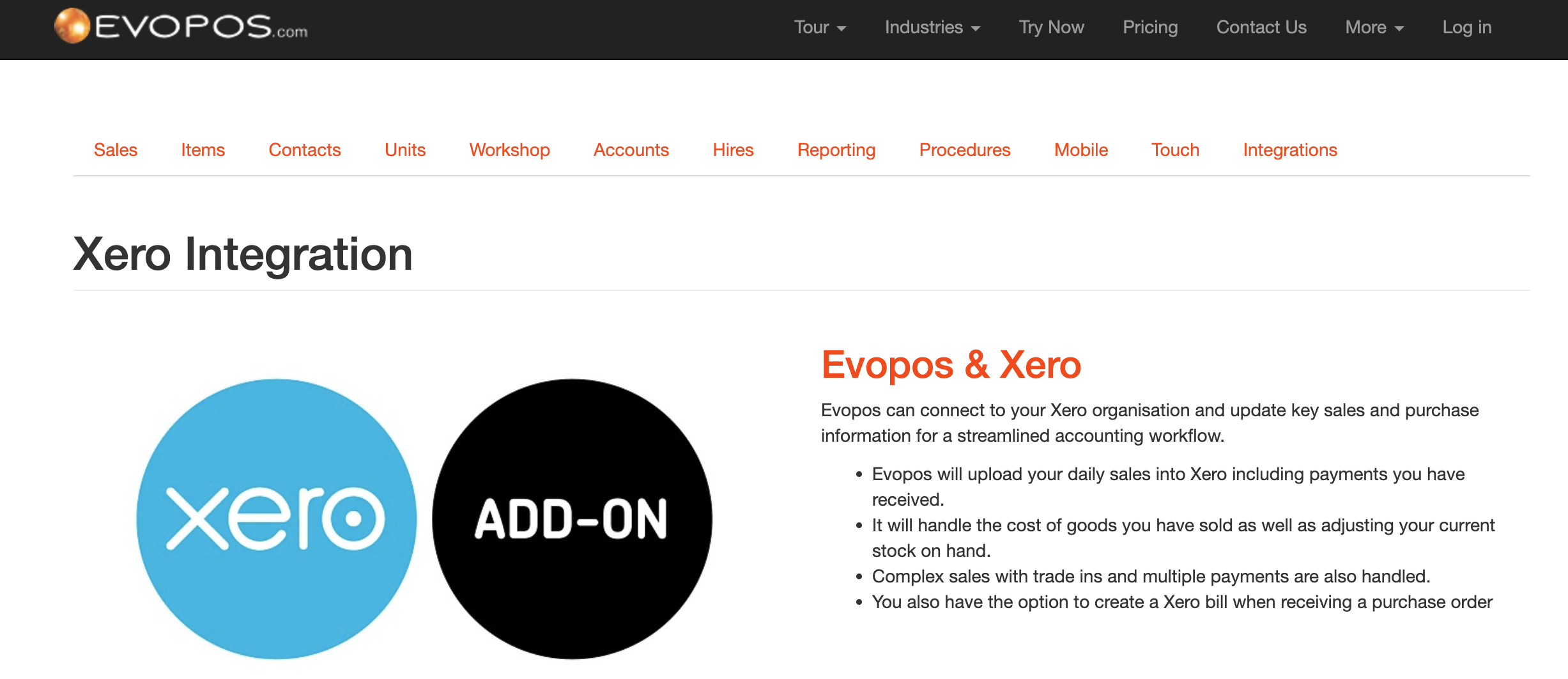 If you're in the marine or automotive industry and looking for a point-of-sale (POS) system, you need to check out Evopos. It is a cloud-based POS and business management software aimed at small businesses. Evopos includes customer management and financial management features, as well as inventory management.
Evopos integrates with popular e-commerce platforms, including:
Evopos can also handle complex sales where items are traded in or multiple payments are needed, making it perfect for the automotive and marine industries.
8. EzzyBills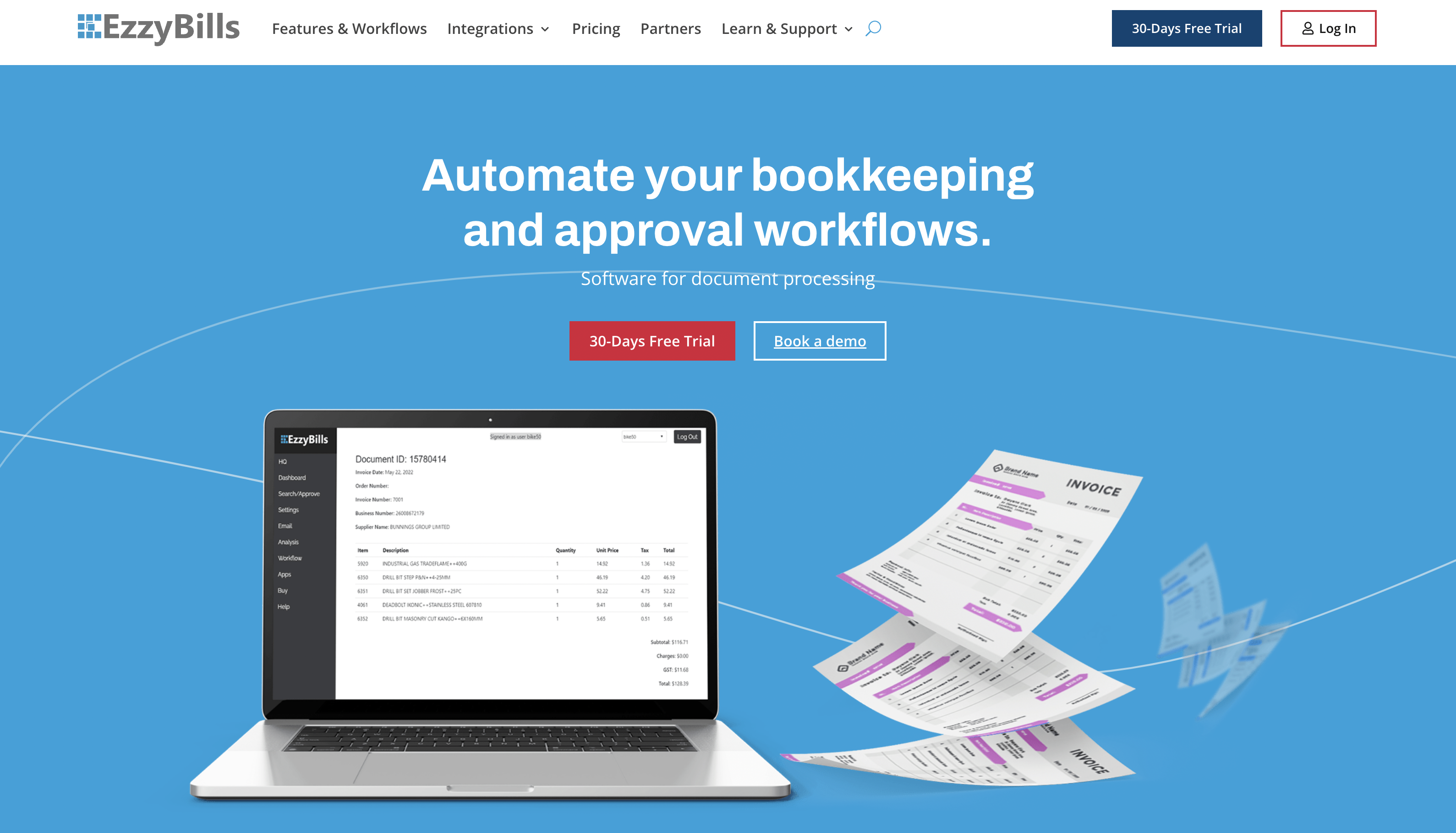 If you're offering services along with your products, then EzzyBills is the solution you're looking for.
EzzyBills will help you automate your accounting so you and your clients can send invoices or bills to EzzyBills by email or the phone app. This allows you to easily put your business into auto-pilot and is used by manufacturers from all different types of industries.
Once you integrate Xero with EzzyBills, you can easily record your finances by sending your invoices to Xero as an attachment, which will also contain information on:
Optional notes
Approval records
Delivery dockets
Xero inventory apps
Xero can help you effortlessly record your finances, but when it comes to handling your inventory and production, Xero works better with a helping hand. That's why businesses with more complex inventory needs should look for Xero integrations.
9. Veeqo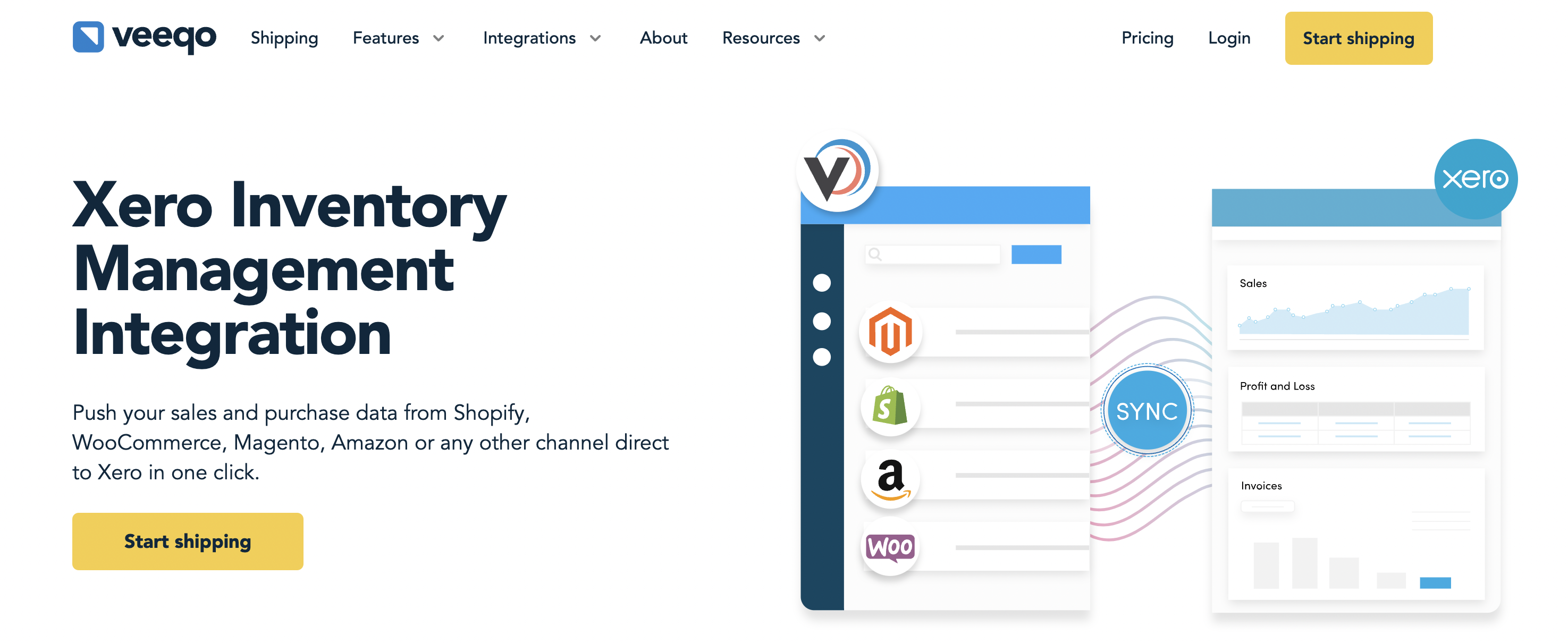 Veeqo is an inventory and order management software for e-commerce operations. It offers features such as:
Shipping management
Inventory tracking
Order fulfillment
Veeqo is designed to help streamline the entire process for e-commerce businesses. This inventory add-on for Xero lets you easily turn orders into Xero invoices.
10. Lightspeed Retail POS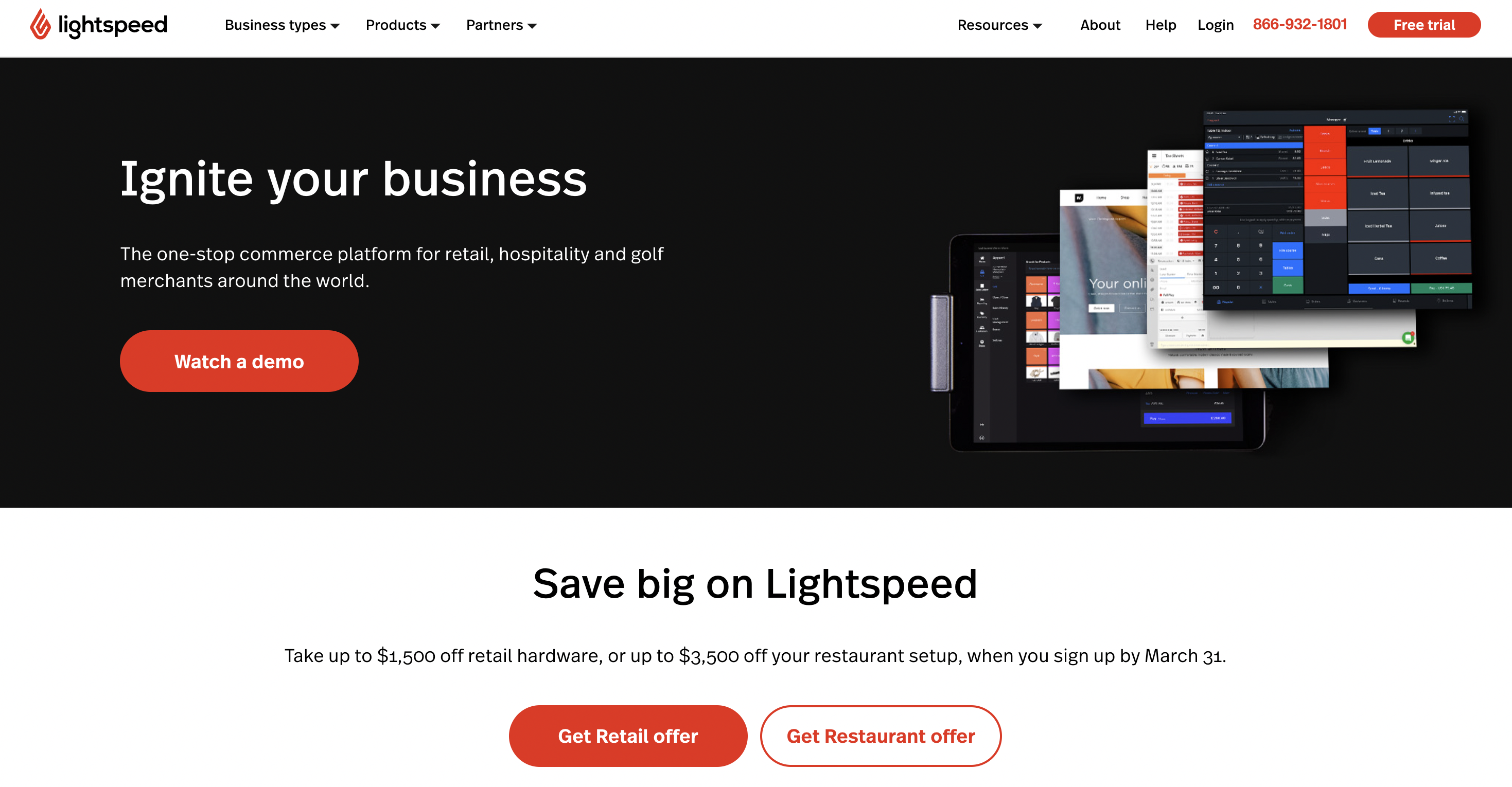 Lightspeed Retail POS is a cloud-based point-of-sale system for businesses in the retail and hospitality industries. Its inventory management system includes:
Lightspeed Retail POS's customer management system stores customer data and purchase history, allowing businesses to personalize their marketing campaigns and improve their customer experience.
11. Prospect CRM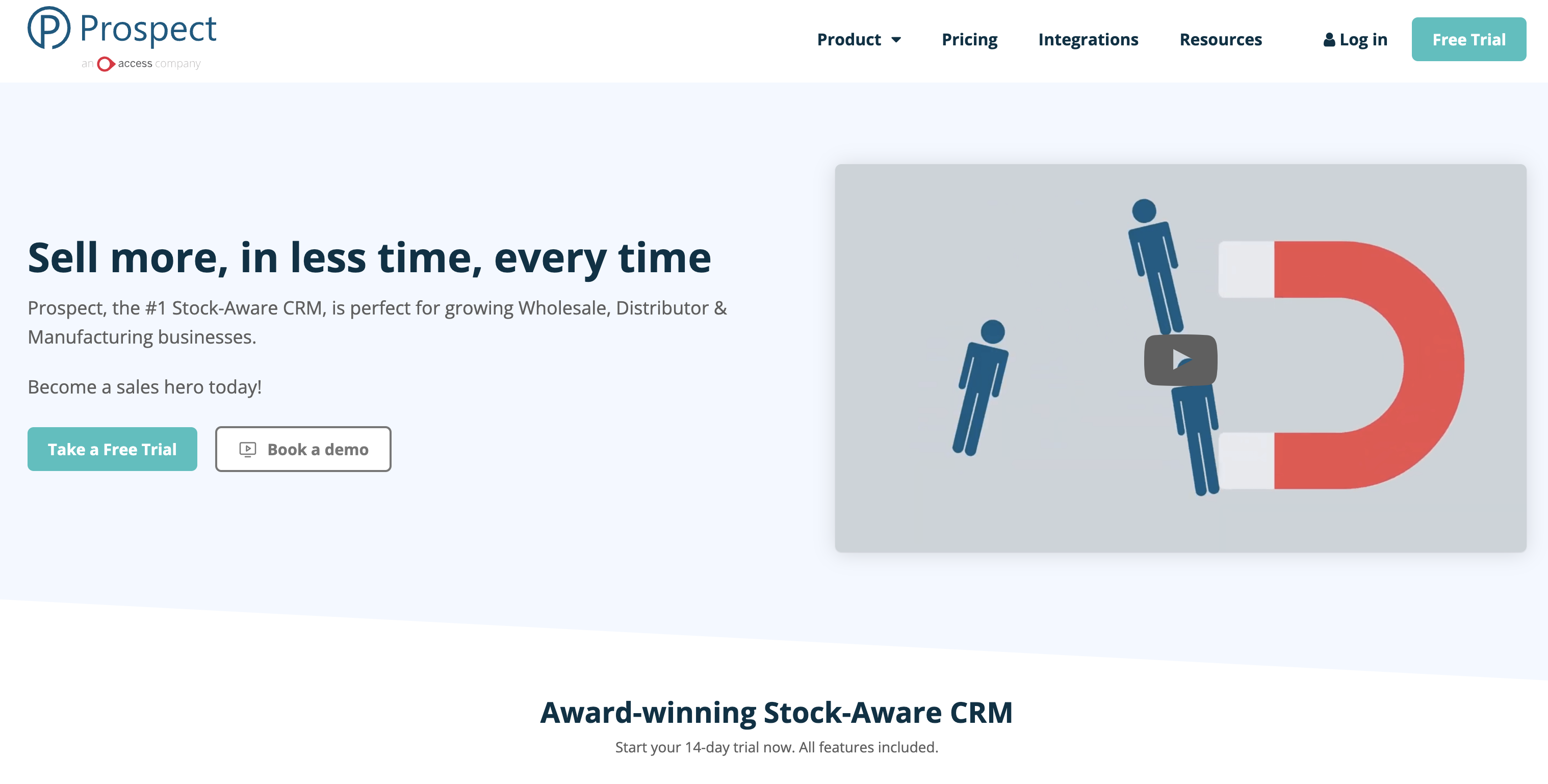 Prospect CRM is a cloud-based customer relationship management software designed to help businesses manage sales and customer data. Its sales pipeline management system tracks sales leads through each stage of the sales process, identifying bottlenecks to improve conversion rates.
Prospect CRM's unique features also include personalized email templates and contact list segmentation, allowing for targeted marketing campaigns.
Take your pick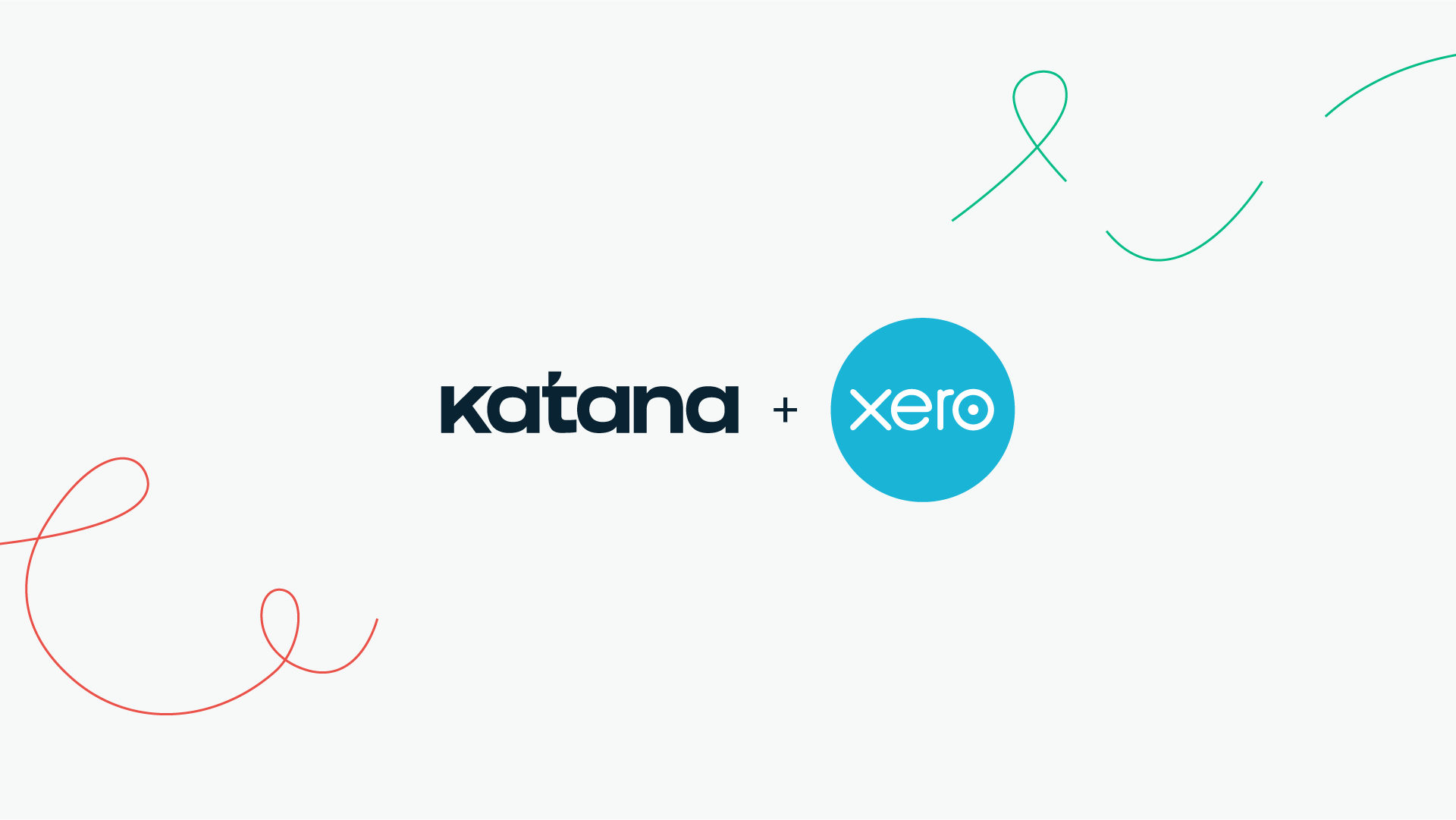 And there you have it — the 11 best inventory add-ons for Xero that businesses should consider when looking to optimize their inventory management.
However, you should still review all the options thoroughly, as many of the Xero inventory add-ons are developed to help retailers, wholesalers, and dropshippers. As a manufacturer, you're going to need your Xero inventory management integrations to do more if you want to make your production more efficient.
When looking into software, see if it can provide you with:
Katana's cloud inventory software can do all of the above and more. Claim your free 14-day trial and see for yourself how the Xero inventory add-on can fulfill all your stock management and manufacturing needs.
Xero inventory add-on FAQs
Can I add inventory to Xero?
Yes, you can add inventory to Xero. Xero offers basic inventory management features that allow you to track and manage your inventory items.
How do I add inventory items in Xero?
To add inventory items in Xero, follow these steps:
In the Business menu, go to Products and services.
Click on New item.
Provide the item's Code and Name.
If you wish to monitor inventory for this item, check the Track inventory item option. You'll need to specify both an Inventory Asset account and a Cost of Goods Sold account. The Cost of Goods Sold account field can be found in the Purchase section.
If you intend to use the item for purchase transactions, select the Purchase checkbox and fill in the desired default values for each field.
For using the item in sales transactions, select the Sell checkbox and set default values for the necessary fields.
Finally, click Save to save your changes.
Does Xero handle inventory management?
Yes, Xero provides basic inventory management tools to help you keep track of your inventory, monitor stock levels, and make informed business decisions based on your inventory data. If your business has more advanced requirements, you should consider a Xero inventory add-on from this list of the best inventory apps for Xero.
Get a demo and discover the power of real-time insights