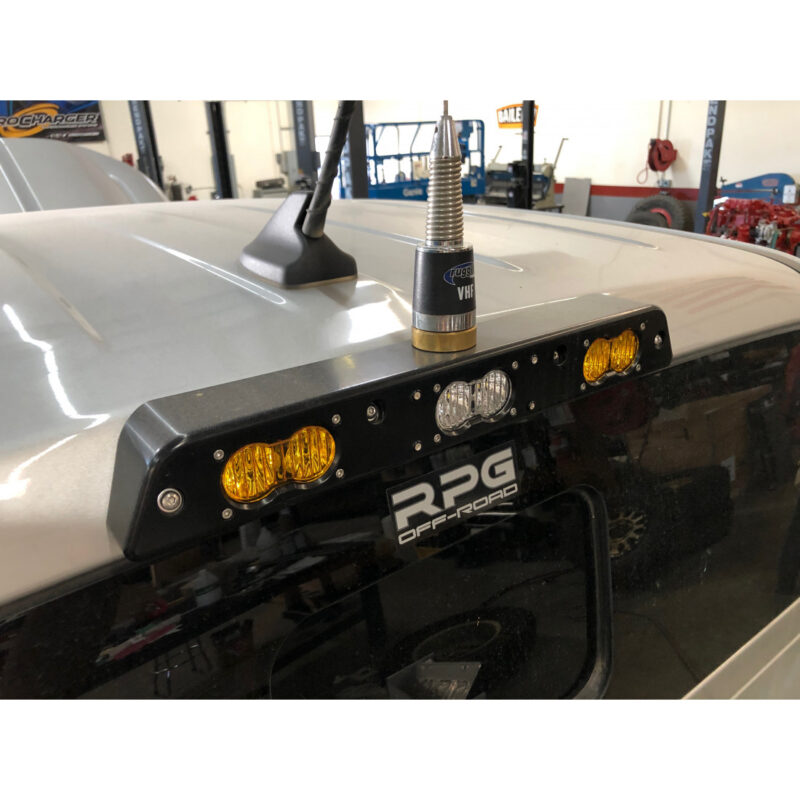 Since implementing Katana, we've grown our product offering, and that wouldn't be possible without it. It has freed up my time so I can focus on designing and creating more products. It also means that I am not working until 11 pm every night.
Thomas Judge
Owner, GJ Motorsports
Automotive inventory management software to help you simplify production, maintain quality, and work smarter
Katana offers the ideal features of automotive inventory management software, with inventory management, live planning, and integrations for all your needs from sales to shipping.
Get set up in under 7 days
It's that simple. For more guidance visit our Knowledge Base.
1
Sign up for a free trial
Start your free 14-day trial to try Katana risk-free. No credit card required.
2
Select your plan
We recommend the Advanced plan to get full access to all the best features on your trial.
3
Sync with other tools
Connect to your accounting, e-commerce, and reporting tools for maximum visibility.
Automotive inventory management software to reduce waste, supercharge production, and maximize profit
You can use Katana as automotive, auto parts, or even auto dealer inventory software, but making your products is at the heart of what we offer. You can use multiple software features in Katana for raw materials and stock inventory tracking as well as an end-to-end overview over completed and shipped products. If you're linked to a dealership then you can keep track of which vehicles are in stock and when a car is sold. It's an ideal overview of your whole business, with live data thrown in.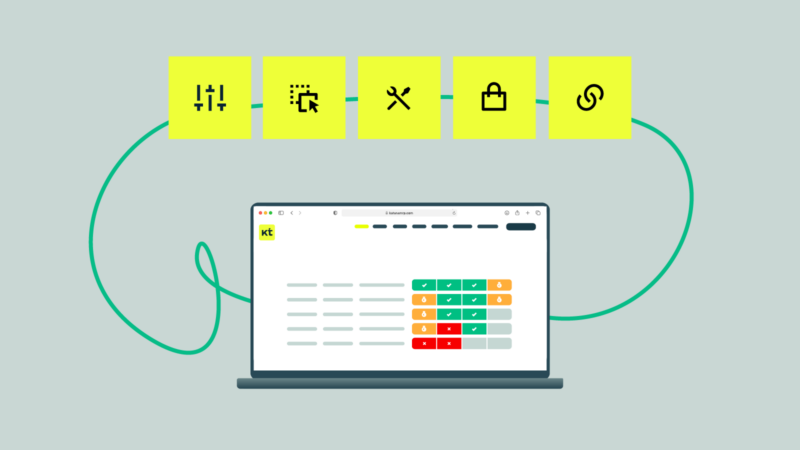 Make bills of materials to perfect your products, and work with your warehouse to optimize production
The automotive industry requires precision and detail, as products need to meet compliance requirements and get through stringent stress tests. Vehicle condition reports after testing will decide the fate of cars and their parts, and for companies making both, this means getting them absolutely right before they can be sold to a wider market.
This is where well-written bills of materials (BOMs) can play a crucial role in production, as the finer details of each of your products are kept within them. Your BOMs are what your warehouse team will look to when constructing products, and you can include variations for different products, required auto parts inventory items, and notes in case there's a specific detail around raw materials they need to know. From customized windows to specific headlight bulbs, it can be covered in your BOMs.
Finally, the data distribution throughout Katana helps with calculating lead times and product lifecycles.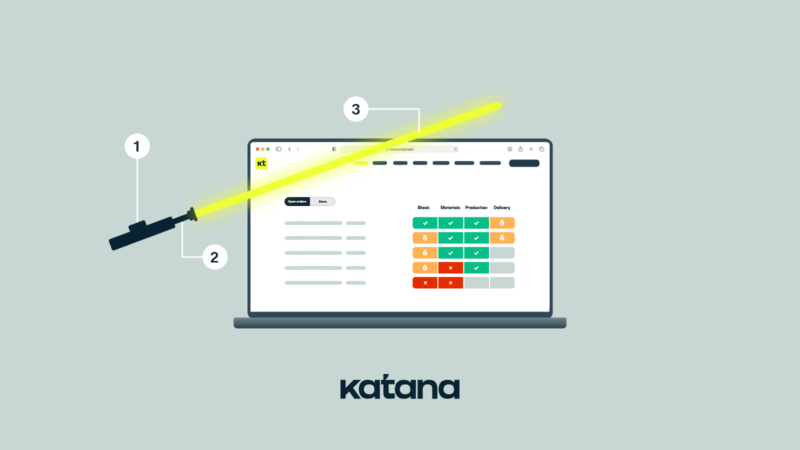 Reach car shoppers around the world, with digital retailing choices and simplified shipping
When planning your product or vehicle merchandising, you'll no doubt be considering whether it'll be displayed in a physical store or sold via internet sales platforms. Katana has native integrations with both Shopify and WooCommerce, and a host of third-party options so you can choose where to display your dealership inventory. And if you're selling online, you can always create vehicle videos to show off the products you've spent time and energy building and perfecting.
While your dealer specialties are being sold, you'll want to keep finances in check and make sure products reach customers in good time. Our accounting integrations with Xero and QuickBooks Online take care of the first, and our excellent shipping partners will help cover the second, so you have time to focus on how to build your business and expand your product range.
Integrate with the best e-commerce,
accounting, reporting, and CRM
software out there
Create custom API integrations
Use Katana's open API to create custom workflows and connect to apps beyond our list of integrations. Automate data transfers between the services you use to level up efficiency. Take a look at our API documentation to learn more.
Automotive inventory management software FAQs
Is it possible to automate stock orders in Katana?
Absolutely — when you see that elements of your car inventory are running low regularly, you can set automated reorder points based on realtime inventory levels that track the number of raw materials on hand at all times. Katana is built to be an end-to-end manufacturing management solution for automotive manufacturers.
Get the visibility you need to move products and make decisions