Take your online store to the next level with Shopify manufacturing software
Leave competitors in the dust by combining your Shopify sales data, inventory management, and accounting into one streamlined system. With Katana, get real-time reports on your business performance and make better decisions to grow your company.
Connect the simplicity of Shopify with the efficiency of Katana
Say goodbye to daily manual stocktakes scrawling through complicated spreadsheets. Keep an eye on stock levels, prioritize sales orders, and set reorder points to avoid disruptions with just a few clicks.
We wanted an accurate inventory system for batch planning, warehousing, and sales. Katana fulfills all our needs in a simple, easy solution."
Since implementing Katana, we've grown our product offering, and that wouldn't be possible without it. It has freed up my time so I can focus on designing and creating more products. It also means that I am not working until 11 pm every night."
Katana's bill of materials (BOM) is a tremendous help. Integrations with Shopify and Xero also play a big role in business management, and we can now manage both B2B and B2C orders with greater ease."
We chose Katana because it seemed to be the most user-friendly software we tried – it is very easy to use, and the customer service is great!"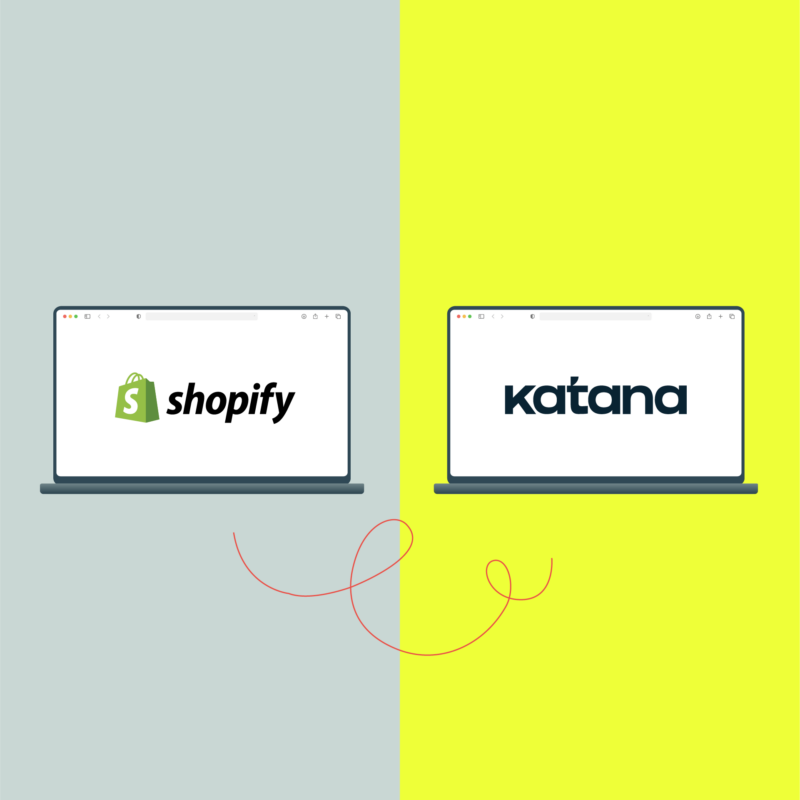 Optimize your workflow with multiple integrations
You can optimize your workflow and get the most out of your data by connecting Katana, Shopify, and other business tools. Connect to accounting software like QuickBooks or Xero to streamline bookkeeping or a shipping app to automate order fulfillment.  
There are endless possibilities for how Katana can help you run your business better. With less time spent on administrative tasks, you can focus on designing, manufacturing, and selling the products that you ⁠— and your customers ⁠— love.
Scale with ease and confidence
As your business grows, Katana will be there to help you scale. With powerful reporting and inventory management features, you can make the right decisions to take your business to the next level. Whether you are operating one or 100 stores, Katana's integration will save you time and money. 
Shopify manufacturers know how difficult it is to keep track of sales, inventory, and accounting data. Katana Cloud Manufacturing Software helps you take the guesswork out of decision-making by providing real-time reports on your business performance.
Sleep easy knowing your software is working
Katana's integration with Shopify is straightforward, so there will be no more sleepless nights wondering whether you will face the dreaded stockout. 
With real-time master planning, you can prioritize orders to make sure you always have the materials needed.
Generate custom reports at the click of a button to get insights into every aspect of your business, from sales and inventory data to financial performance. With Katana, you'll always know what's going on to make the best decisions for your business. 
Shopify manufacturing software FAQs
Get a demo and discover the power of real-time insights