A BigCommerce ERP integration to manage your online store complication-free
Manage your online sales, production, and accounting from one platform with a BigCommerce ERP integration built to support manufacturers of any size and industry. Adopt BigCommerce ERP to automate responsibilities and significantly reduce your admin time.
Improved communication between your business tools with Katana
The Katana ERP for BigCommerce integration provides a comprehensive set of inventory management features for a real-time overview of your business without switching between apps. Connect your favorite business tools and manage your entire business from one platform.
Since implementing Katana, we've grown our product offering, and that wouldn't be possible without it. It has freed up my time so I can focus on designing and creating more products. It also means that I am not working until 11 pm every night."
We struggled to know which items are in stock so that we could build a batch and therefore often found extra components lying around […] Katana, we can now know what we have in store and where to look for it."
Before Katana and Naturewall I've used Sage, SAP, and in-house Excel programs in previous positions. Here they used Linnworks, but we couldn't get it to meet the business production requirements, which is why Katana was brought in."
Katana's bill of materials (BOM) is a tremendous help. Integrations with Shopify and Xero also play a big role in business management, and we can now manage both B2B and B2C orders with greater ease."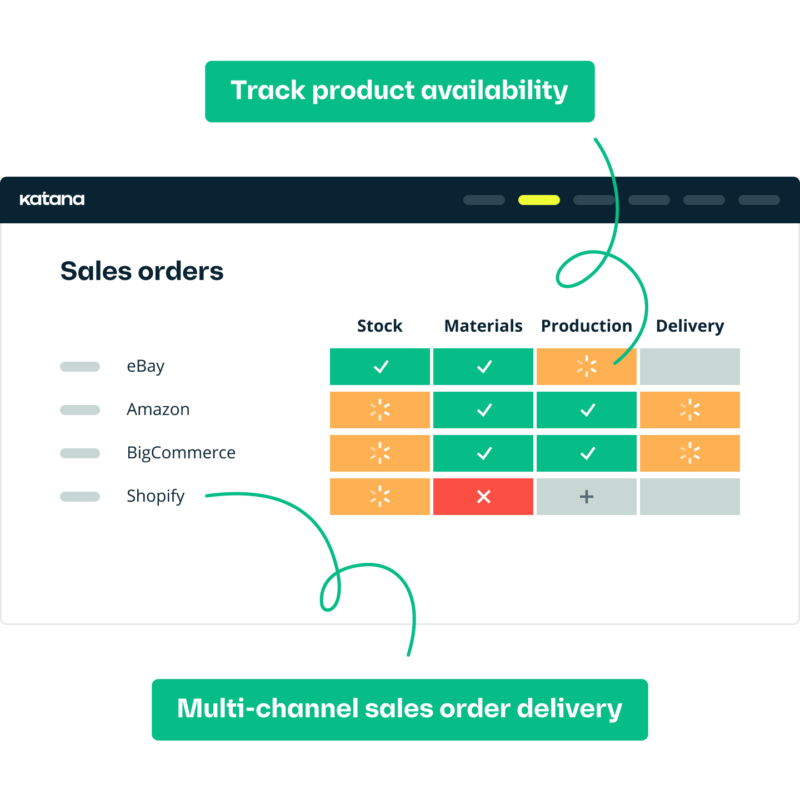 Keep stock levels synchronized with the ERP for BigCommerce integration
Establishing a clear overview of your inventory, sales, incoming orders, and all other business processes ensures your customers get their products without any hiccups — and not having a live view of this information can make managing your store incredibly difficult.
Katana's BigCommerce ERP integration synchronizes all your sales with your inventory levels. As soon as new orders arrive, Katana automatically allocates the required items and resources to fulfill the order.
With Katana, you can access accurate data about your manufacturing processes, sales, inventory levels, and more. Equipped with this information, you'll have everything necessary to manage your store successfully and ensure a happy customer base.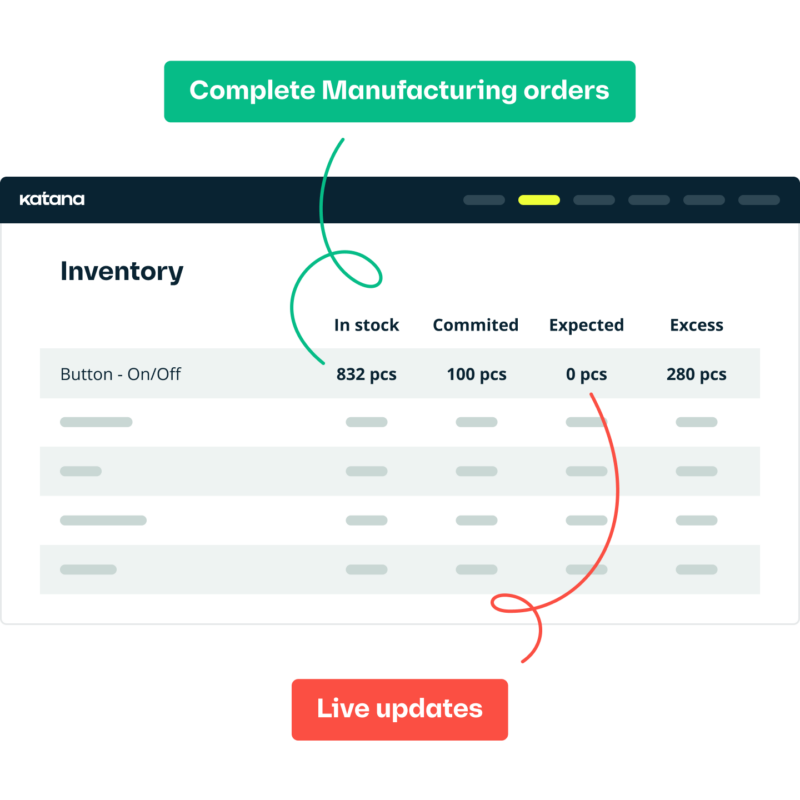 A BigCommerce ERP integration that supports MTS and MTO workflows
Manufacturers forge their own paths — while some manufacturers make products in bulk and store them in warehouses, others only start manufacturing when the customer has placed the order. Some manufacturers use both workflows simultaneously, depending on the exact product they sell.
Katana's BigCommerce ERP integration supports make-to-stock and make-to-order workflows, allowing you to manufacture in bulk or only start production when orders come in. This way, you can manage your manufacturing processes using one intuitive platform, regardless of your chosen workflows.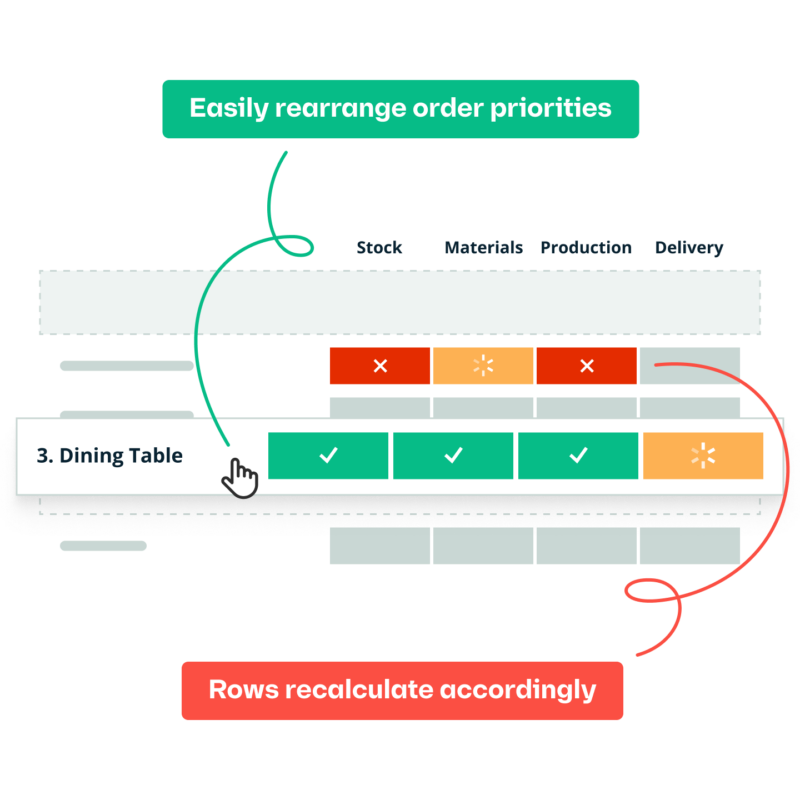 ERP software integration with BigCommerce gives you a real-time master planner
Besides having a clear view of your inventory, you also need a way to easily gather and access customer data, accounts, shipping information, and more. Katana offers seamless integrations with your favorite business tools, including:
Accounting applications
CRM platforms
Reporting and analytics tools
E-commerce platforms
And so much more
With Katana, you can get an overview and manage your entire business processes with total visibility and control from one, easy-to-use platform.
BigCommerce ERP integration FAQs
Is BigCommerce an ERP system?
BigCommerce is not an ERP system. However, it offers integrations with leading ERP systems to streamline order management, inventory management, and other key back-office operations.
Integrating with ERP systems allows you to connect many additional tools and helps to keep these synced between each other. Katana comes with all the necessary features for warehouse management, taking care of manufacturing operations, and managing inventory, In addition, it offers native and third-party:
CRM integration

to manage

customer information

Accounting integration for

accounts management

Reporting and analytics integrations

E-commerce platform integrations

And more
Besides the pre-built plug-and-play API integrations that don't require any coding knowledge from your side, Katana's open API allows more advanced users to create their own custom workflows, making it the ideal ERP for BigCommerce integration. You can read more about it from Katana's Knowledge Base.
Does BigCommerce use WordPress?
You don't have to use WordPress with BigCommerce. However, you can integrate BigCommerce store to a WordPress site using the WordPress plugin. Once the plugin is installed and activated, you'll need to enter your BigCommerce API credentials on the Settings page.
Connect Katana with your other favorite business tools
Get a demo and discover the power of real-time insights