The comprehensive guide to manufacturing ERP systems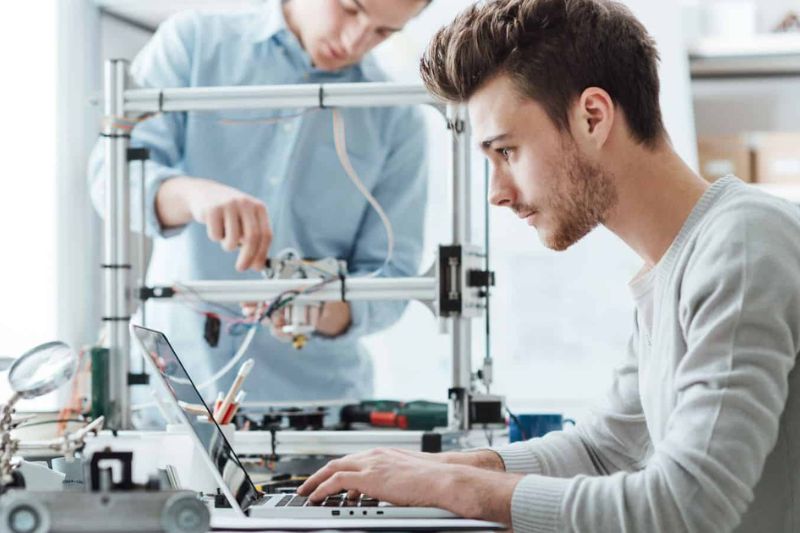 In this brief guide on ERP systems, you'll learn what an ERP system is, why manufacturing companies have relied on it for decades, and how to recognize the differences between various ERPs.
By the end of reading this guide, you'll have a better idea of whether to choose a cloud-based or desktop software and what are the essential features every ERP should have.
What is a manufacturing ERP system?
A manufacturing ERP system is a software solution that helps companies optimize their production planning, manufacturing operations, shop floor control, and sale orders. It also helps collect the necessary data for streamlining.
It includes all the same core modules as a traditional ERP system, such as accounting, inventory management, and CRM. However, manufacturing ERPs also have modules and integrations specifically designed for manufacturers, such as quality control solutions and inventory management.
The three most important qualities in production manufacturing are production control, integrations, and flexibility.
History of ERPs
ERPs have been around for over four decades. They were first developed in the 1970s as large organizations like Coca-Cola and General Electric began to look for ways to manage their complex operations better.
The first ERP systems, invented by SAP, were designed to help companies keep track of their inventory levels. Tracking stock accurately was a crucial need at the time, as companies were growing rapidly and needed to keep track of their inventory in real time.
ERPs soon began to evolve and include more modules, such as customer relationship management (CRM) and human resources (HR). As companies started to use ERP systems for more than just inventory management, the systems became more complex.
In the 1990s, ERPs became more popular as companies realized the benefits of having a centralized approach to managing all their business data. Around this time, the first manufacturing-specific ERP systems like Epicor and Oracle emerged.
Oracle and SAP, the two largest ERP vendors worldwide, continue to dominate the market. However, in recent years there has been a shift towards cloud-based ERP systems, which are more flexible and easier to use.
Benefits of ERPs for manufacturing companies
There are many benefits that manufacturing companies can enjoy with an ERP system:
Improved efficiency — one of the most significant benefits of using an ERP is that it can help improve a company's overall efficiency. By centralizing all your data, you can easily track every aspect of your manufacturing process and identify areas where there is room for improvement.
Greater visibility — another benefit of using an ERP is that it can give you greater visibility into your operations. This includes tracking your inventory levels in real time and understanding where bottlenecks occur in your production process.
Improved customer service —

ERP systems also help to improve customer service by giving you better visibility into your order management. Clear 

order management

 allows you to proactively manage any issues that may arise and ensure that your customers are always updated on the status of their orders.

Increased profitability — previously mentioned benefits can ultimately lead to increased profitability for manufacturing companies. By becoming more efficient and reducing waste, companies can reduce costs and increase margins.
Differences between a standard ERP and a manufacturing ERP
A few key differences exist between a standard ERP system and a manufacturing ERP system.
The most obvious difference is that manufacturing ERP systems include modules specifically designed for manufacturers. These modules include:
Production planning
Product lifecycle management
Another key difference is that manufacturing ERP systems are typically more customizable than standard ERPs because companies in various manufacturing industries have different needs and requirements.
Finally, manufacturing ERP systems often come with integrations to other software solutions commonly used in the manufacturing industry, like:
Accounting solutions
Shipping services
Customer relationship tools
E-commerce platforms
CAD/CAM software and PLM software
These integrations can make it easier for companies to manage their data and streamline their operations.
What are essential manufacturing ERP features?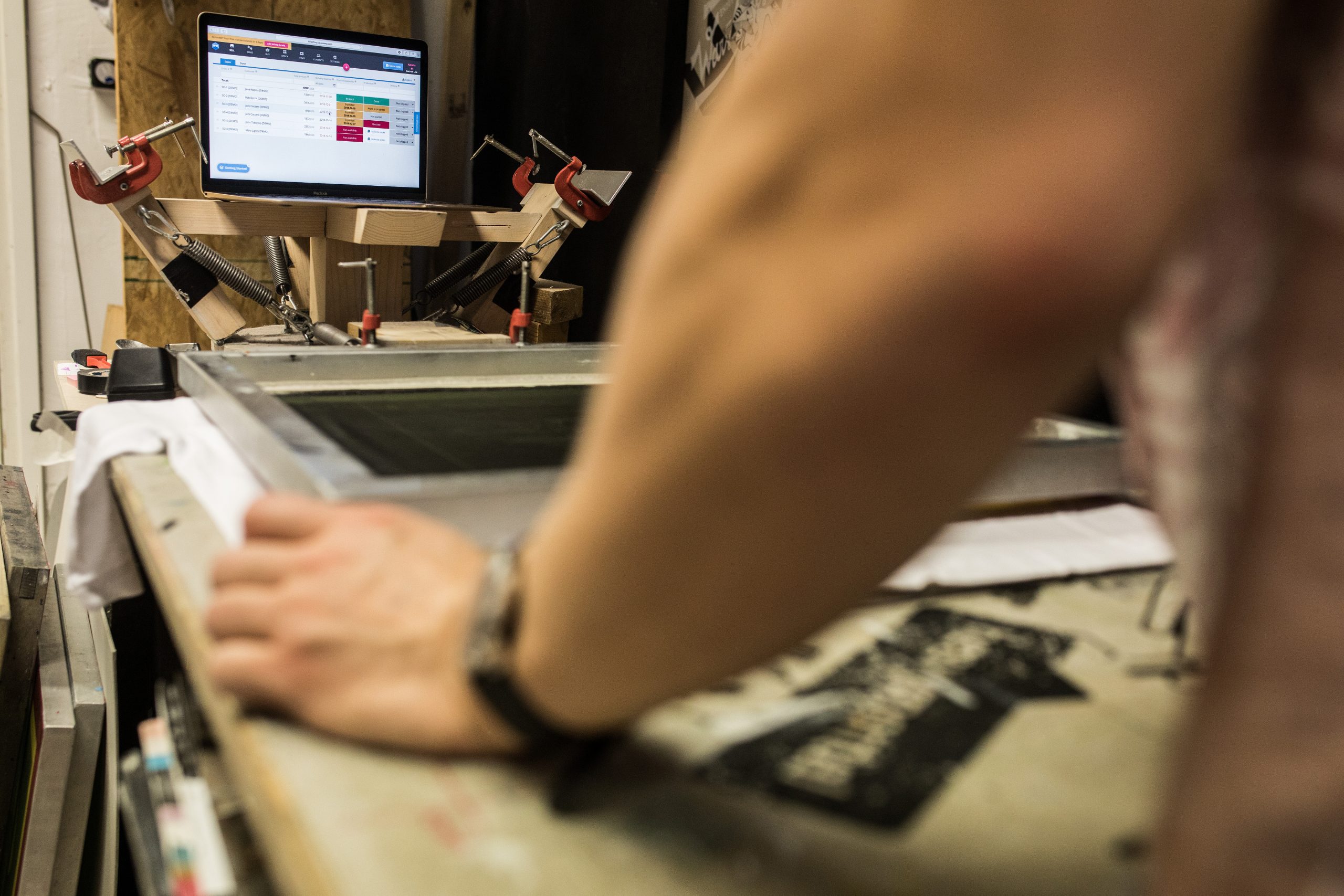 There are several features that are commonly found in manufacturing ERP systems:
Inventory management — the most common feature of manufacturing ERP systems. Inventory management helps companies track their stock levels and understand where their inventory is located. Businesses also use inventory management tools to generate reports on stock levels and turnover rates
Production planning — master production schedule tools allow companies to plan and schedule their production process. It considers things like inventory levels, customer orders, and lead times
Quality control (QC) — another crucial feature of manufacturing ERPs, QC tools help companies track and manage quality issues, like defects, non-conformances, and corrective actions
End-to-end traceability — powerful stock tracking features help companies manage the entire lifecycle of their products. Companies use asset-tracking features for monitoring product development, design changes, and even regulatory compliance
ERP vs. MRP — what's the difference?
The labyrinth of acronyms in manufacturing can be confusing. Here's a quick rundown of ERP vs MRP:
MRP (I) — an acronym for Material Requirements Planning (MRP), is a digital application for production planning and scheduling in any manufacturing industry. The primary function of MRP is to provide material availability
MRP (II) —

this usually stands for Manufacturing Resource Planning software which can be a synonym for a manufacturing ERP — but it is often confused with MRP (I)

ERP — this stands for enterprise resource planning. ERP software helps different kinds of businesses plan their resources, not just manufacturing companies
Manufacturing ERP software — digital platform for manufacturing companies
What are the differences between cloud ERPs and desktop ERPs?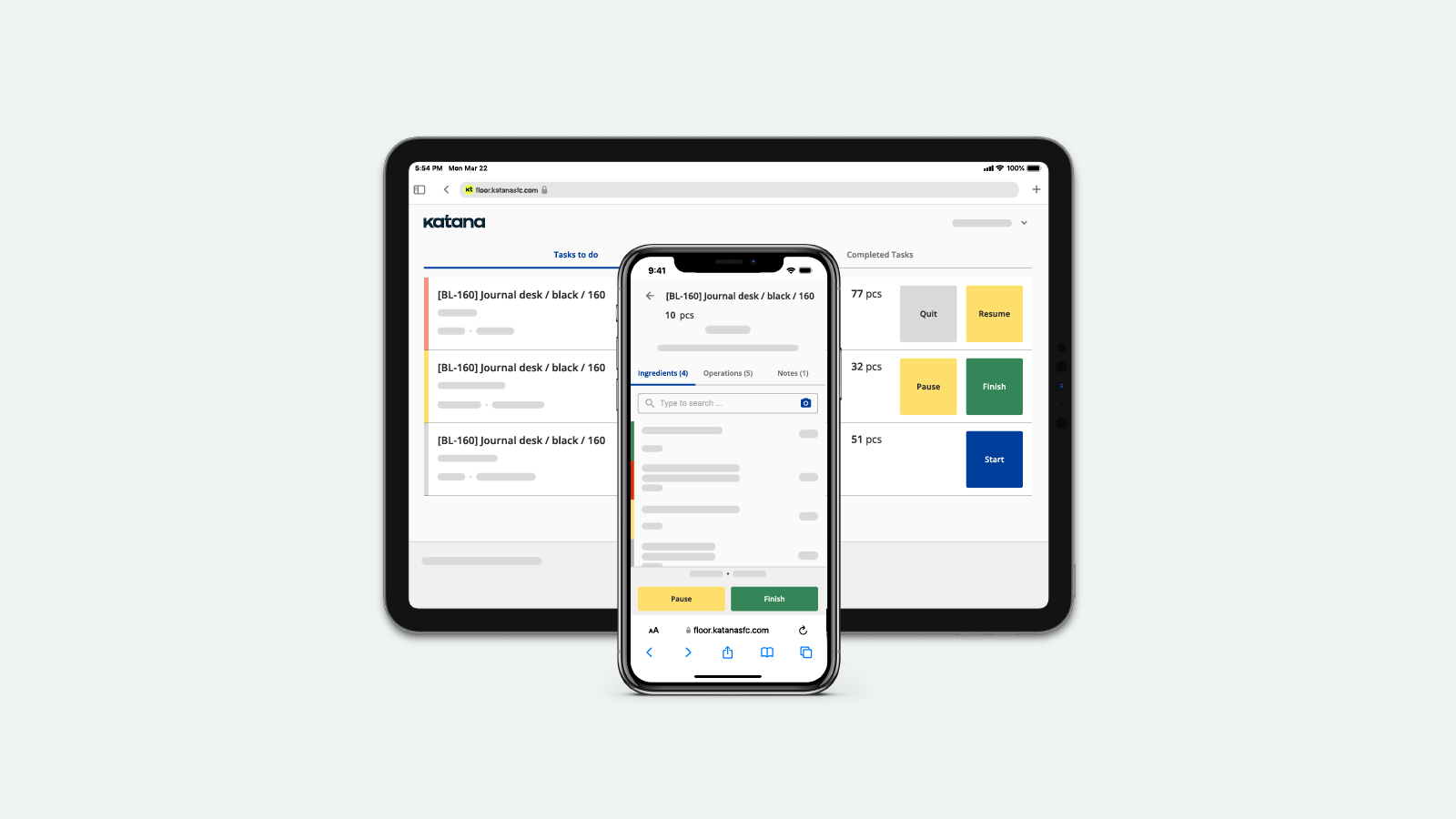 Cloud ERP is based on cloud technology, which employees can access from anywhere. A cloud solution is a major advantage for companies with employees working remotely or in different locations. Some examples of cloud ERPs are Katana, MRPEasy, Oracle NetSuite, and SAP Business ByDesign.
Desktop ERP is installed on a company's servers. A desktop ERP gives companies more control over their data, but it can be more expensive to set up and maintain. A few notable desktop ERPs are Microsoft Dynamics GP and Sage 300cloud.
Now, multiple ERPs come both as cloud-based and desktop solutions. If they come in both forms, it usually means that manufacturing companies can install it as a business suite — with all the bells and whistles — or they can pick only the modules they need.
Suppose an ERP comes only as a cloud-based platform. In that case, it is banking on the fact that the scalability, flexibility via integrations, and reduced costs of ownership will be enough to make up for any potential negatives — such as data security concerns — that come with it. Many cloud ERPs also have an open API, which allows companies to build customized workflows for their staff.
ERPs with integrations vs. ERPs that "do it all"
You can also differentiate ERP systems on the market via their integrability. Manufacturing companies are often in a pickle when deciding which type of system is right for them – one that integrates with other platforms or a business suite that seemingly can do everything you need to various extents.
ERPs with integrations are systems that integrate with other software solutions, allowing companies to use the best software for each task. The ERP would then act as the central hub, integrating all software solutions via native or third-party connections or an open API.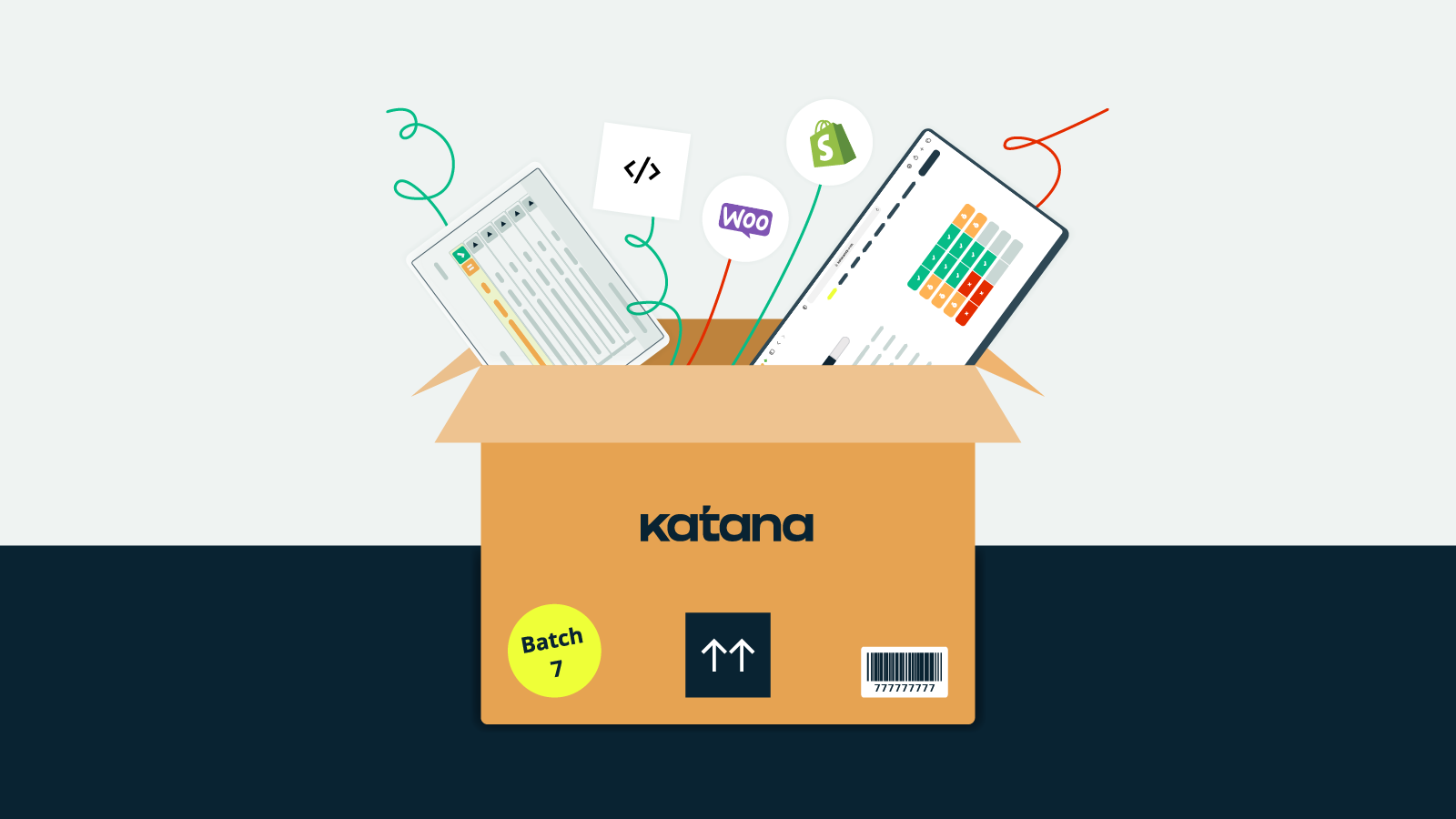 ERPs that do it all are systems that include all the modules and features that a company might need. These systems are often more expensive than ERPs with integrations, are built on intranets, and are stored on localized computers — meaning they tend to become outdated quickly.
Choosing an ERP with integrations or an ERP that does it all depends on the company's size and needs. If a company wants the best tools on the market, an ERP with integrations might be the best option. However, if a company doesn't want to use multiple platforms via an ERP and prefers a more conservative approach, then an ERP that does it all is a better choice, even if it costs more.
SMBs benefitting from ERPs
It should be noted that, in the past, only large companies with multi-million-dollar revenue had the budget and trained staff to implement ERPs and therefore benefit from them. Case in point — if you wanted an ERP in the 1990s, you had to pay for it upfront and hire a team of consultants to implement it, costing hundreds of thousands or even millions of dollars.
As a result, SMB manufacturers were left to their own devices. Most used basic solutions or a combination of paper, Excel spreadsheets, and other tools to keep track of the most important aspects of their operations.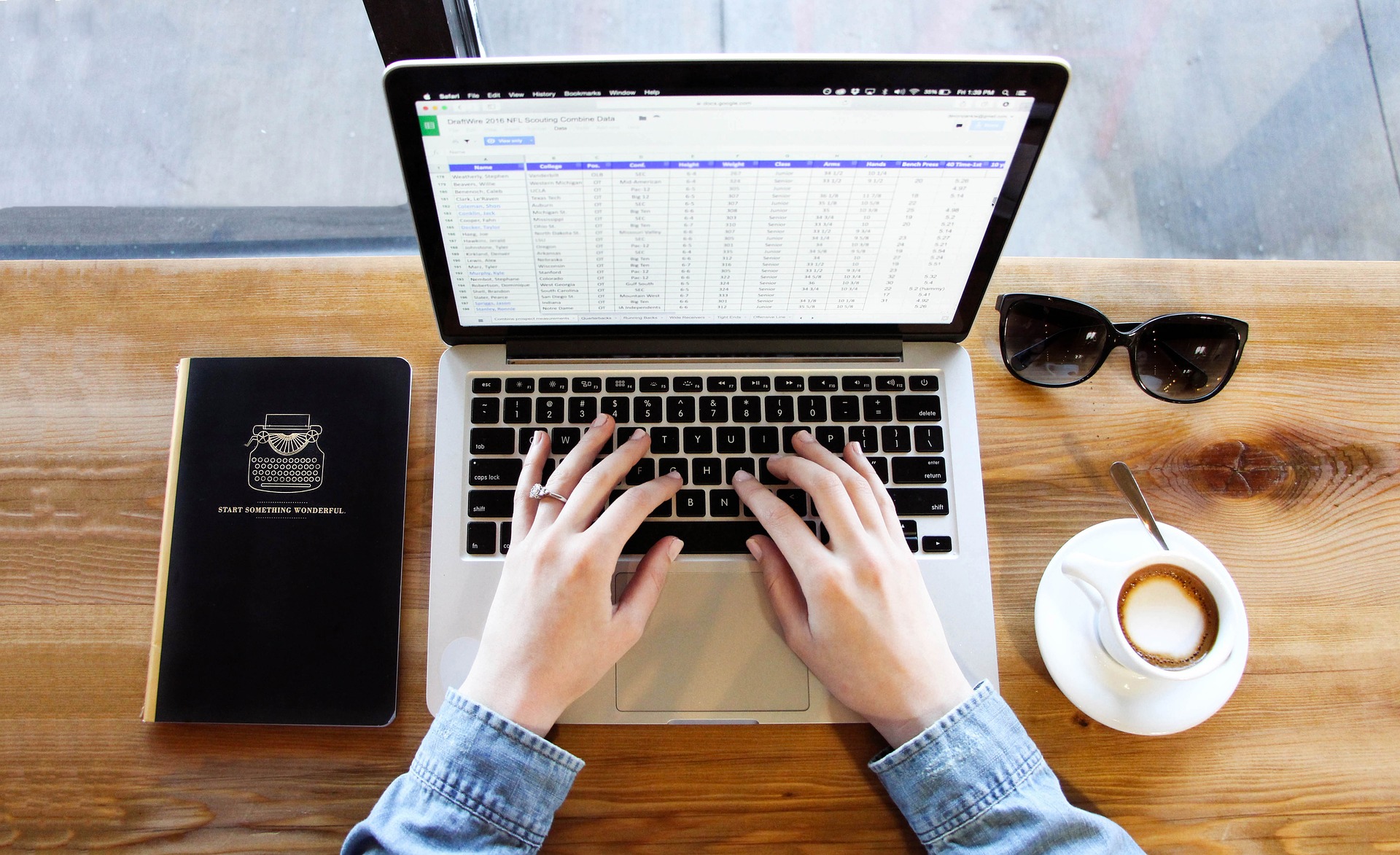 However, in the past ten years or so, things have changed and are still changing. The market has become more competitive, and SMBs feel pressure to operate as efficiently as their larger counterparts. Additionally, ERP software and implementations have decreased significantly, making them more affordable for small and medium-sized businesses.
In fact, many ERP vendors now offer subscription-based cloud-based solutions, which means you don't have to pay for the software upfront. Subscriptions are a big advantage for SMBs that might not have the large upfront investment budget that larger companies have.
The bottom line is that ERPs are no longer just for big businesses. SMBs can now benefit from the same efficiency-boosting and cost-saving advantages that larger companies have been enjoying for years.
Starting your journey to finding the best manufacturing ERP systems for you business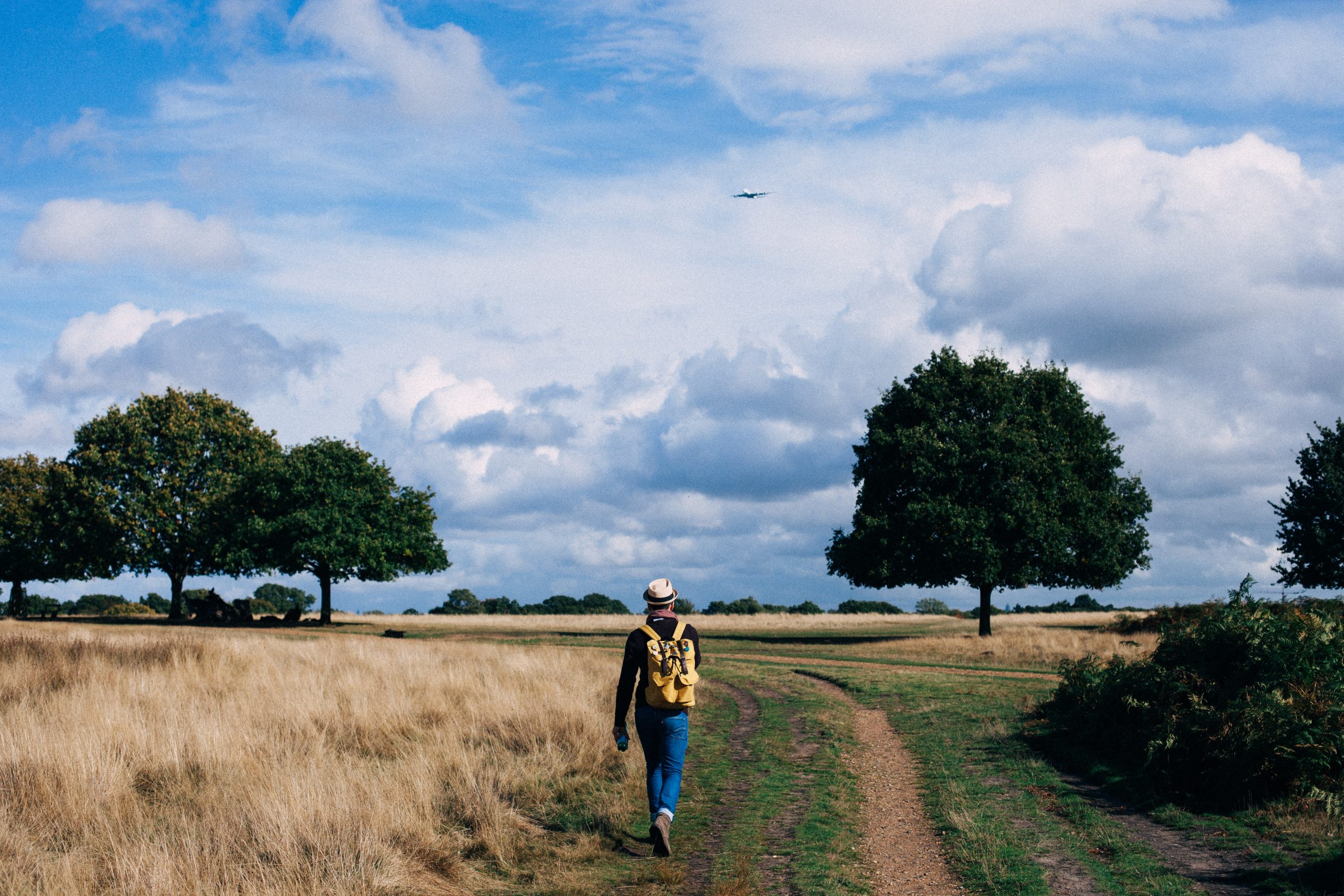 You now know what an ERP is — you might have a hunch about which type of ERP software would be the best for you.
Manufacturing ERP systems like Katana allow you to discover your untapped resources — from ensuring you have enough raw material for manufacturing at any one time to integrations for connecting to the world's leading business tools and platforms.
Well, why not start with Katana on a 14-day free journey to finding the best ERP software for your business?
Get a demo and discover the power of real-time insights