Barcode inventory software for faster, error-proof tracking
In manufacturing, efficiency and accuracy are critical. Barcode scanning software makes tracing and tracking your inventory and operations a breeze.
Get a real-time overview of your stock with a barcode inventory system
Barcode inventory management software streamlines your inventory tracking and keeps your shop floor staff and other departments in sync. With Katana, you can scan incoming items and identify what and where your inventory is in seconds.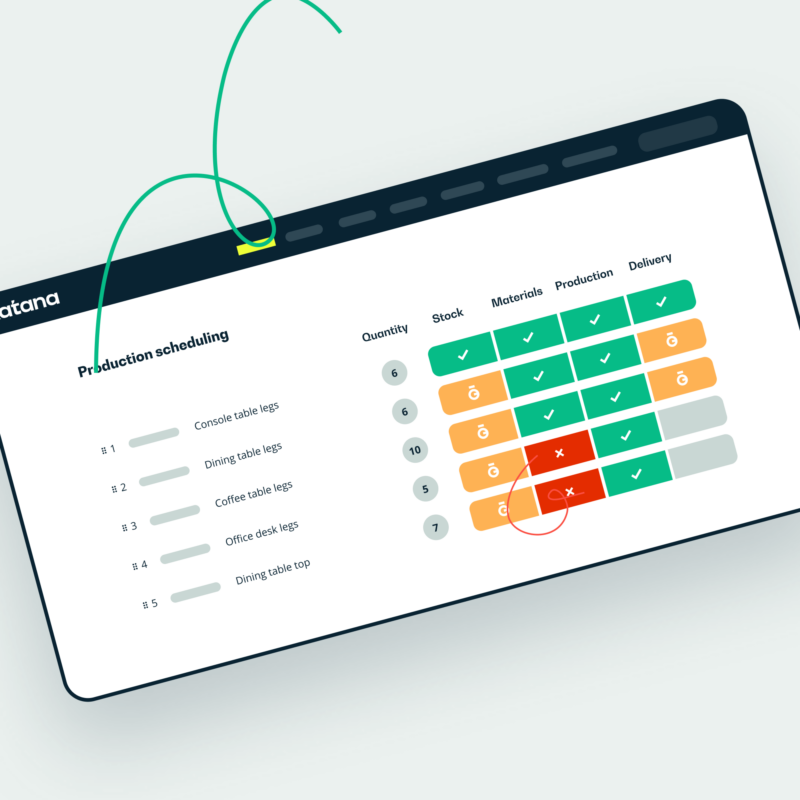 Easily identify items when receiving, consuming, or counting inventory
When it comes to updating your inventory, barcode scanning is the optimal solution in terms of time and accuracy. Barcode inventory software automates the flow of information from sales to the shop floor, making it easy to identify items and keep track of availability to avoid stockouts.
Scan and receive items using a smart device

Simplify stocktaking and inventory counting

Scan a range of barcodes, including supplier item codes, internally registered barcodes, and batch barcodes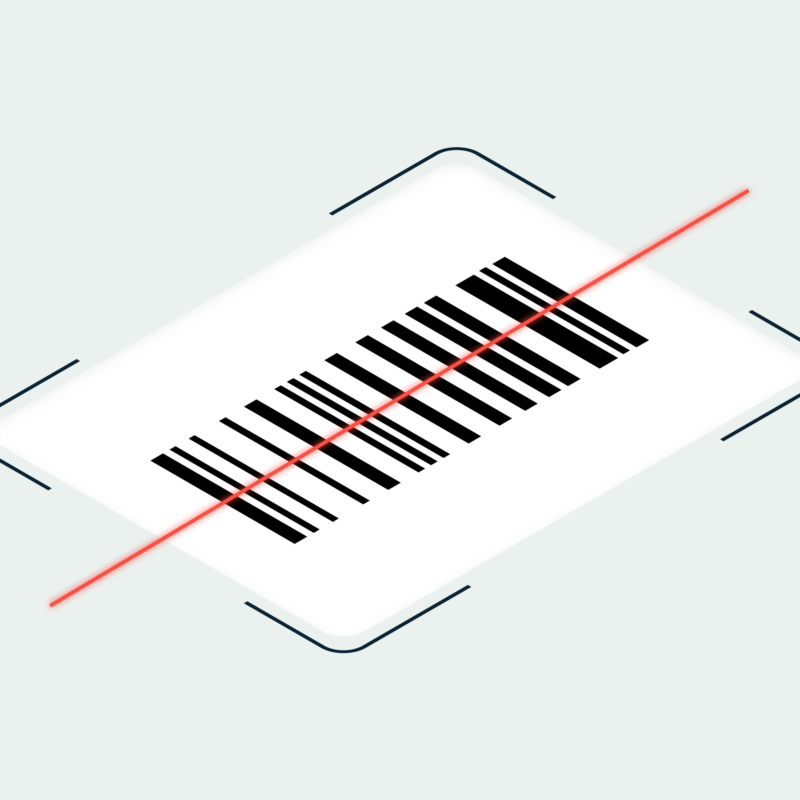 Ensure accuracy with a centralized

barcode inventory software
Paper-based inventory tracking and spreadsheets are both time-consuming to work with and prone to human error. As your business expands, you need a live barcode inventory system that can keep up with warehouse operations and give your team accurate tracking data at every production stage.
Pick lists with barcodes for improved accuracy

Export and print barcodes for label printing, making all physical items machine-readable

Track batches and items in the same place using a unified barcode inventory system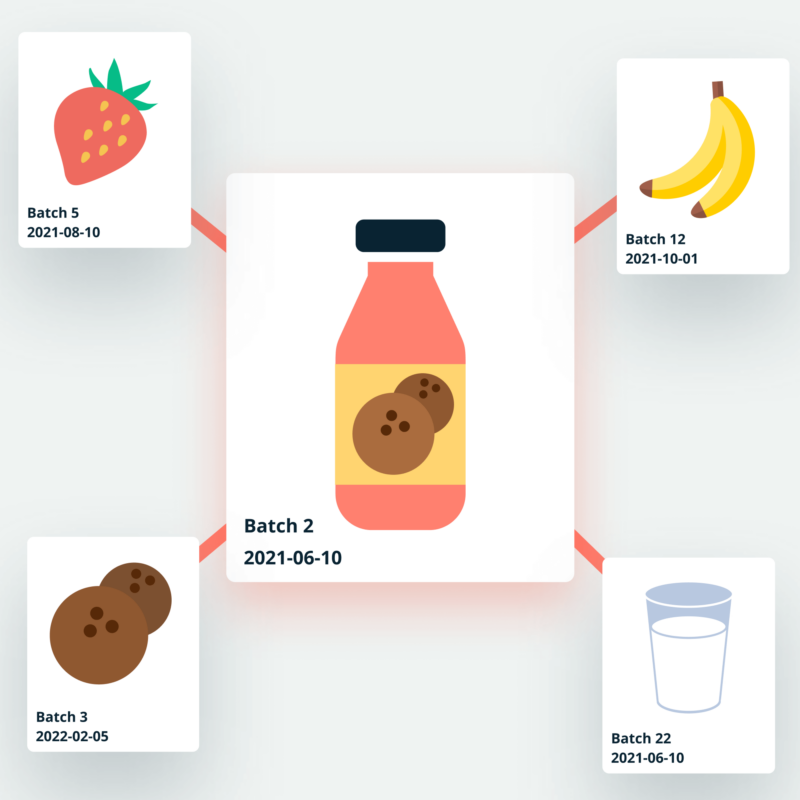 Boost efficiency and eliminate wasted time and resources with a live system
Matching physical materials with database items in a machine-readable way has benefits beyond time efficiency at an operational level. Barcode scanning systems allow you to differentiate between similar products, making it possible to track faulty batches, reduce waste, and improve quality assurance.
Autogenerate barcodes for batches and items using internal barcodes

Use multiple devices to scan barcodes, from USB and Bluetooth scanners to smartphones and tablets
Barcode scanning software that goes beyond inventory control
Katana's inventory barcode software gives you a live look at your manufacturing business with features that keep your teams and products moving.
Integrate with the best e-commerce,
accounting, reporting, and CRM
software out there
Create custom API integrations
Katana's barcode inventory software has an open API, allowing you to create custom workflows and connect to apps beyond the list of integrations. Automate data transfers between the services you use to level up efficiency. Take a look at the API documentation to learn more.
Katana integrates everything, making for effective company-wide resource planning and control."
We needed help with Shopify inventory management for raw materials, and Katana exceeded our expectations."
Having the shop floor know what they can or can't make on a given day is amazing, and replaces our previous "system" of spreadsheets."
As an organic food processor, traceability is critical and our records must be meticulously kept. Katana fulfills all our needs in a simple, easy solution."
Get a demo and discover the power of real-time insights