The 8 best Shopify furniture stores crafters can emulate
We've put together a list of the eight best Shopify furniture stores of 2019. Perfect for crafters who are looking for inspiration for their Shopify store.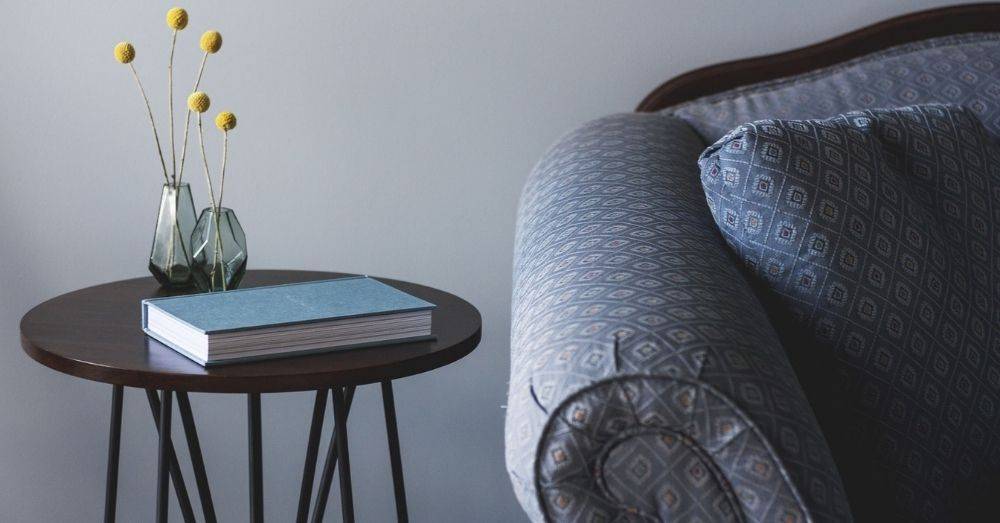 We've put together our choices for the eight best Shopify furniture stores to inspire any manufacturer.
This time we're delving into the world of furniture stores selling on Shopify. If you're interested, be sure to check out our other top Shopify lists for:
The stores featured in this list aren't in any particular order. We selected them because we think that any small manufacturer, one that's looking to set up a Shopify store or just looking for ideas, can use these stores as a source of inspiration.
Upgrade your Shopify inventory management. Grow your furniture store by saving time and money with Shopify inventory software. Managing inventory for your Shopify store can be tricky, especially when you're growing fast. Try it for free with the 14-day trial.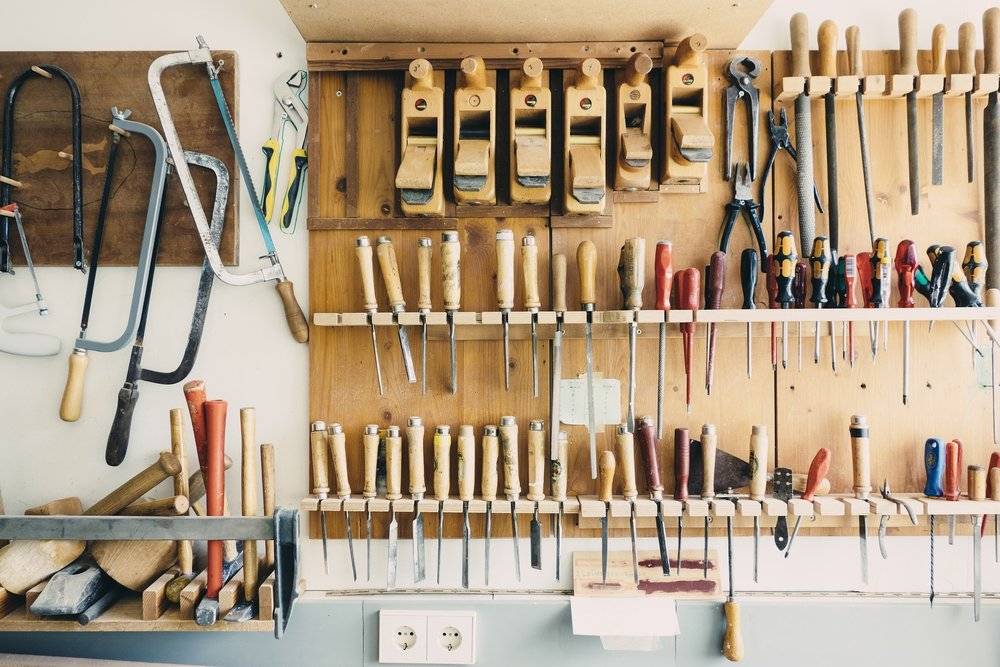 If you're a maker selling on Shopify, you're already familiar with how great the e-commerce platform is for your business.
But you're probably noticing the downsides too. For example, suppose you've been working away only to realize that you don't have enough material. In that case, this is a shortfall of not having the tools to track raw materials available on Shopify.
We don't need to tell you how badly this stops production.
Stock-outs damage your business, but there is a way to avoid them. Many companies find their inventory management improves once they upgrade to cloud manufacturing software purpose-built for Shopify manufacturers.
Read on to the end to find out more on how to optimize your own Shopify furniture store.
Download the Ultimate Shopify Selling Ebook for Manufacturers
See how successful Shopify sellers streamline their sales through manufacturing — for free.
1. Brosa
First up is Brosa, a company that wants to disrupt the traditional business structure of furniture stores.
They were unhappy that customers foot the bill for the associated costs of transporting, importing, and selling wholesale products. Brosa eliminates the middleman so you can buy premium furniture without breaking the bank. They handle everything in-house, from designing the product to delivery, and have skilled makers based in Australia, China, and India.
Brosa's founders have grown and managed their business due to prior experience with e-commerce stores and marketing.
Final verdict
You can use your knowledge in other areas of the business world to build your company. Just make sure that you're treating your customers fairly regardless of how you establish yourself.
2. Fyrn
Furniture makers Fyrn designs and manufactures furniture they boldly want to stand the test of time.
How do they achieve this? They strongly believe their patented Stemn bracket is enough to make their chairs durable, replaceable, and simplistic. This design means that Fyrn can offer customers the choice between buying chairs unassembled or preassembled.
Fyrn achieves this while also being an eco-friendly manufacturing business.
Fyrn sources its material from responsible suppliers and delivers its products in recyclable packaging. They want to give customers a chance to purchase environmentally friendly products and become less dependent on disposable culture.
Final verdict
If you believe you have found a new way of working, don't be afraid to exploit that. Just make sure to get it patented if you do think it's a revolutionary way of working.
3. Dazzling Spaces
Dazzling Spaces are the go-to for any manufacturer looking for inspiration for their store.
The website might seem simple, but don't let that fool you. This allows Dazzling Spaces to highlight products while giving you the menus to navigate around their pages easily. But this isn't the biggest reason why they're crushing it on Shopify.
Dazzling Spaces make all their products themselves, giving them complete control of the workflow, from production to sales.
They offer eco-friendly, energy-efficient products across several sales channels, including:
Retail
Wholesale
Trade
B2B
Bespoke D2C
Final verdict
Dazzling Spaces highlight the importance of leveraging your products across your sales channels.
4. Stone Forest
For those looking to turn their hobby into a business, here is Stone Forest for your inspiration.
The company is a group of artisans and designers dedicated to bringing nature's essential energy and beauty into people's lives. The founder pinpoints his passion for carving stones during his early 20s as a rock climbing and river guide. During this period, he became fascinated with the natural beauty of his surroundings and began sculpting blocks of stone in his spare time.
Stone Forst uses natural materials when carving award-winning artifacts, ranging anywhere from sinks to garden fountains.
Final verdict
Stone Forest is proof that you can turn your hobbies and interests into a business.
5. Soaring Heart
Introducing Soaring Heart, who dedicates themselves to making sure customers have an undisturbed sleep with their mattresses.
The mattresses are handcrafted,  make to order products, which use the finest organic and all-natural materials. They've chosen these toxin-free materials since natural materials are proven to help relieve arthritis, chronic pain, and allergies. Soaring Heart is a long-standing business operating for the past 30 years because they have been able to keep up with the change in technology (particularly toward online shopping).
The business also donates profit toward charities and offers scholarships for those looking to study in the field of sleep. They base their values around the three C's:
Comfort, craftsmanship, and community.
Final verdict
Ensure that you're a step ahead of any technological advancements or changes in how consumers use technology. Even if it doesn't affect your business directly, you should be mindful that it may become the norm in the future.
PRO TIP: Are you struggling to manage your Shopify manufacturing? Katana offers an easy-to-integrate cloud manufacturing software so you can manage your inventory, receive sales orders, and plan production all from one visual platform.
6. Inside Weather
Modern, personal, and accessible furniture shopping with Inside Weather.
Like others featured in the list, they too offer bespoke manufacturing to visitors and even sort out the delivery in just a few days. They achieve this by allowing you to customize your orders and dispatch them to you, ready to assemble.
All this work benefits the environment, but the customers too. Since the traditional method of mass production means that the furniture not sold and is sent to landfills are factored into the costs — but that's not the case with Inside Weather.
Final verdict
Check out Inside Weather if you want to organize a sustainable production line and reduce your lead times.
7. Rustic Trades
The newlyweds of Rustic Trades were trying to buy furniture for their new home and life together.
After countless hours searching stores, they couldn't find the perfect dining table that matched the price tag. That's when the husband proposed a solution, "I'll build you the dining table."
Since then, a time-filler has become a full-time business, and just like the first, the tables are still handcrafted.
Since Rustic Trades humble beginnings, they use materials supplied by American companies, use quality carpentry techniques, and use the finest finishes available. Rustic Trades offer bespoke tables, designing your order to fit your lifestyle.
Final verdict
Rustic Trades show how you don't need to be an expert manufacturer before starting your business. The founder noticed a gap in the market and learned the skills after the discovery.
PRO TIP: Successful manufacturers use a combination of tools to manage their business – Shopify + Xero. To take your business to the next level, you'll need to learn how to:  
8. ARTISURN
Talented artisans design handmade cremation urns from Artisurn, so customers can honor their loved ones and beloved pets who've passed.
An already unique business, they partner with artisans to design urns intended to celebrate the deceased's life. The company started when the founder lost their close friend and could not find an appropriate urn for the funeral.
Not only do they create meaningful urns, but they have a series of blogs dedicated to helping those struggling with the grieving process.
Final verdict
Your business can draw inspiration from something rather personal. But, be mindful that you intend to be helpful and respectful, not to take advantage of someone.
Taking your furniture-making business to the next level
That wraps up our ten best Shopify furniture stores list.
We hope that each store gave you a little something to take away and apply to your own Shopify store. It's all very well and good to get inspiration from these stores. But it would be best if you were aspiring to be on every future best Shopify stores list.
As your business grows and demand increases, mistakes will occur that'll lead to production delays.
At this stage, it's crucial that your business doesn't become overwhelmed. Other companies survive this period by abandoning spreadsheet-based management and upgrading to cloud manufacturing software like Katana. With Katana, you can get up-to-date inventory readings which saves inventory movement automatically and gives you a better overview of your floor-level management with our easy-to-read, visual platform.
Not only that, you can integrate your Shopify account with Katana so you can receive your sales orders in the same place.
The integration process couldn't be any easier. Once you've typed in your Shopify information, you have the option to import all your customer details, products, open orders, and even your current stock levels. You then review the details, and once you're happy, click connect. It's that simple.
One of our helpful teammates has gone through the setup process in the video below.
By implementing Shopify inventory management into your business, you can save time from not having to trawl through spreadsheets.
Excel spreadsheets contain 88% errors
Studies say that for every 300 characters in an Excel spreadsheet, one mistake appears.
Your Shopify business can't afford to depend on a method of inventory management that is proven to be unreliable. Many manufacturers turn to Shopify inventory software to take advantage of a management system that automatically updates inventory movement, letting them get back to manufacturing and avoid costly mistakes. If you're still humming and hawing about it, we offer a 14-day free trial so you can experience firsthand why Katana is perfect for your business.
So, there we have it. We hope you enjoyed our ten best Shopify furniture stores list. Let us know in the comments below which was your favorite.
Until next time, happy manufacturing!
Move your inventory to the cloud