8 best Shopify barcode scanning tools to manage your inventory
An easy way to take control of your inventory is through a Shopify barcode scanner app. Here's a guide to the different software available to help you take barcode scanning to the next level as a Shopify merchant.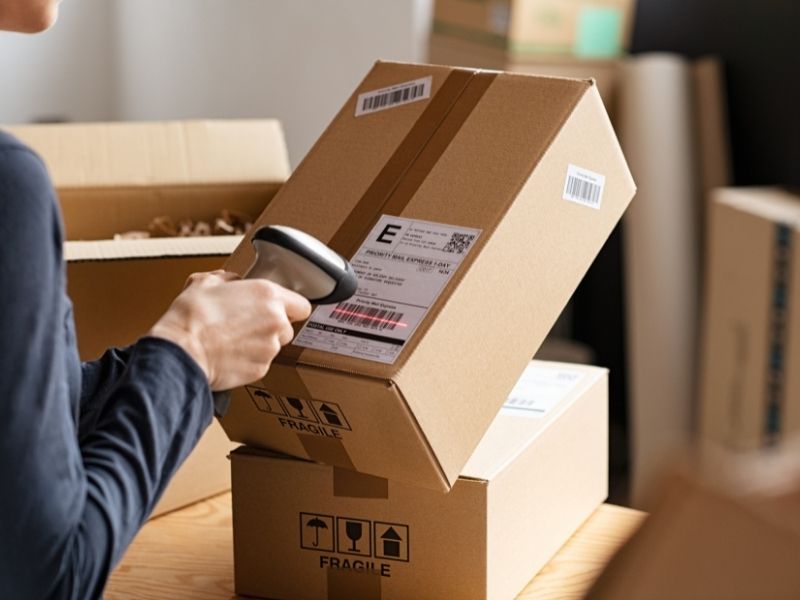 Shopify is great — it comes with the tools you need to sell online and quickly integrates with many other services to give you the flexibility you need to grow your business. But as the incoming orders increase, relying on manual stocktakes becomes too error-prone and time-consuming.
Here are just a few problems that can occur when counting inventory by hand:
Stock levels become inconsistent
Incorrect information is saved
Items get lost
For these reasons, e-commerce manufacturers often turn to Shopify barcode scanning to manage their inventory. This article explores Shopify barcodes, the best barcode scanners for Shopify, why you need them, and more.
Why do you need a barcode scanner for Shopify?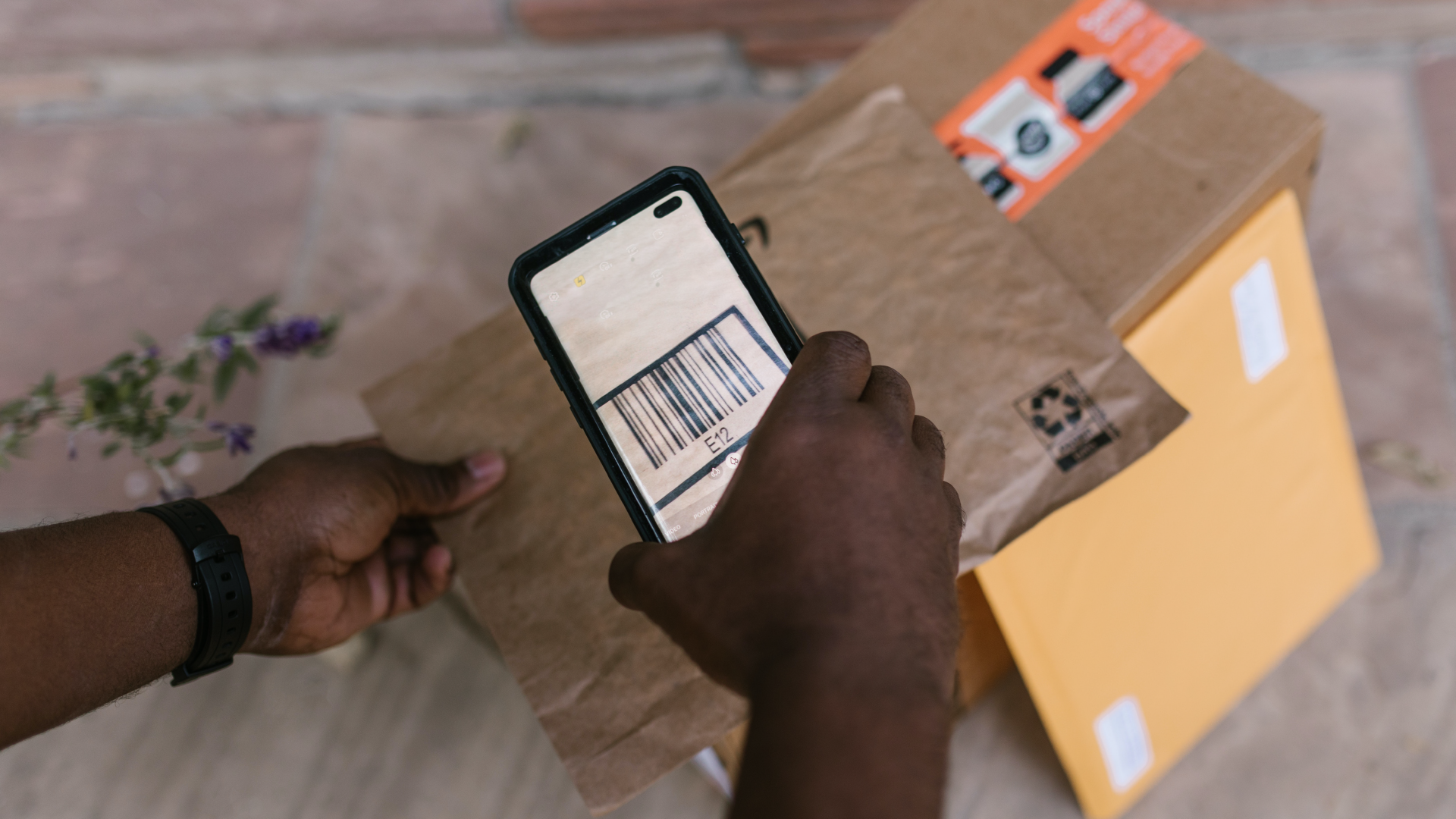 While Shopify comes with an inventory management system that can be suitable for merchants, it lacks the necessary features for manufacturers. Consider these limitations if you decide to upgrade your stocktaking capabilities with a Shopify barcode scanner. According to a study by FMI, the barcode scanner market is estimated to be worth $8.1 billion in 2023 and is expected to grow 7% over the next decade.
Once you do adopt a third-party barcode scanning system or app into your workflow, you'll see benefits like:
Reduced human errors
Real-time data availability
Optimized inventory control and handling
Low-cost implementation
Improved decision-making
Third-party Shopify barcode scanners have different functions to help you perform certain tasks, monitor stock, and track items based on barcodes. The trick is finding the best one for manufacturers selling on Shopify. Before we look into that, let's quickly explain how the free Shopify barcode version works and what the limitations are for manufacturers.
Integrate Shopify with Xero
Manufacturers using Shopify and Xero can take their business to the next level by learning how to:
How to use Shopify's Retail Barcode Labels app for barcode scanning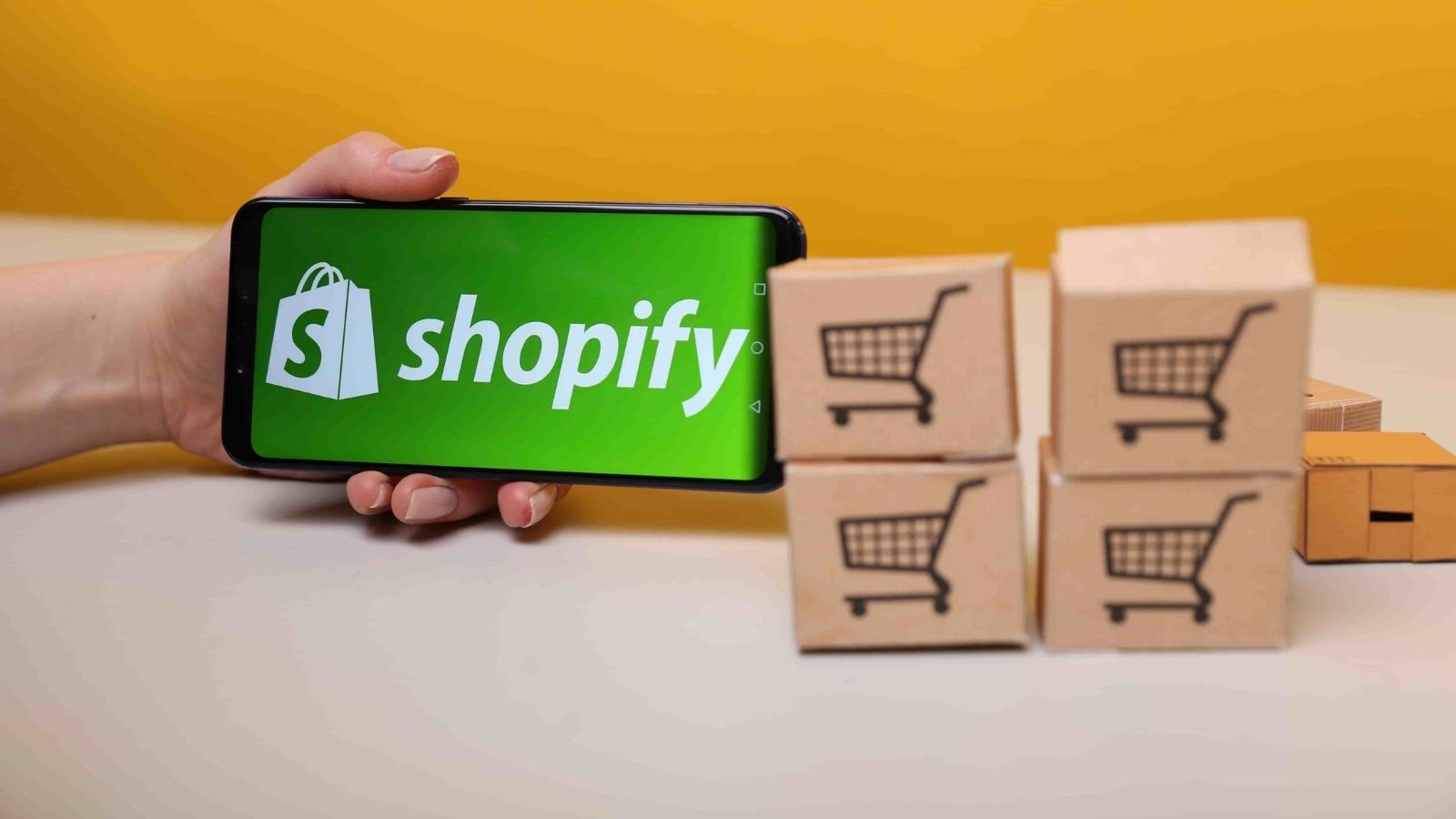 Shopify has developed a few dedicated apps to enable barcode scanning for merchants. But they need to be downloaded from their app store and enabled manually. To start using them, you will need to search for and find an app called Retail Barcode Labels and set it up. Here's how.
Step 1
Log into your Shopify account, and go to Apps.
Step 2
Select Create a template to create templates for your items, then select Get started and select one of the two options:
Skip — This will skip creating barcodes and head straight to the template
Create barcodes — This will allow you to create barcodes for your products
Step 3
Selecting Create barcodes lets you:
Write the template title
Select a label type
Choose a paper brand and code
Step 4
Under the Label attributes section, you can begin to include the information you want displayed by the barcode. Once you're finished, go ahead and create a template. You can do this for groups or specific products.
However, the Retail Barcode Label app is built for merchants, not those needing to track raw materials, WIP inventory, MRO inventory, and finished goods. So, let's look into the different apps that are available on the market.
Why do manufacturers use Katana to manage their Shopify barcodes?
As a manufacturer looking for a Shopify barcode scanner for
inventory management
, you need to find software that can smoothly integrate with your selling and
manufacturing operations
. With a
cloud manufacturing platform
, you can create a seamless workflow between your processes.
Built for manufacturers selling on Shopify, Katana's barcode inventory software gives you the live insights needed to optimize and manage your inventory, from products to materials. You can also sync your sales and manufacturing orders and monitor related shop floor operations.
As a Shopify merchant, you can use Katana to:
Scan, receive items, and stocktaking — Use a barcode scanner or smart device to improve how you receive and count items from suppliers by avoiding accidentally inputted figures.
Scan multiple types of barcodes — Including your supplier item codes, any internally registered barcodes, and your batch barcodes.
Improve pick lists — Boost accuracy and item handling within your business.
Export and print barcodes — Printing barcodes lets you physically scan your inventory items.
Track and monitor batches and items — Shopify barcode inventory allows you to use batch tracking with a unified barcode inventory system.
Autogenerate barcodes — Automatically generate Shopify barcodes within Katana for your items and batches using internal barcodes to track them on and beyond your shop floor.
Quickly locate items — Easily find items across your business, from the shop floor to one of your warehouses, using accurately stored real-time data.
Best of all, Katana natively integrates with your Shopify account to bridge the gap between sales and manufacturing in one visual platform.
8 apps you can use for Shopify barcode scanning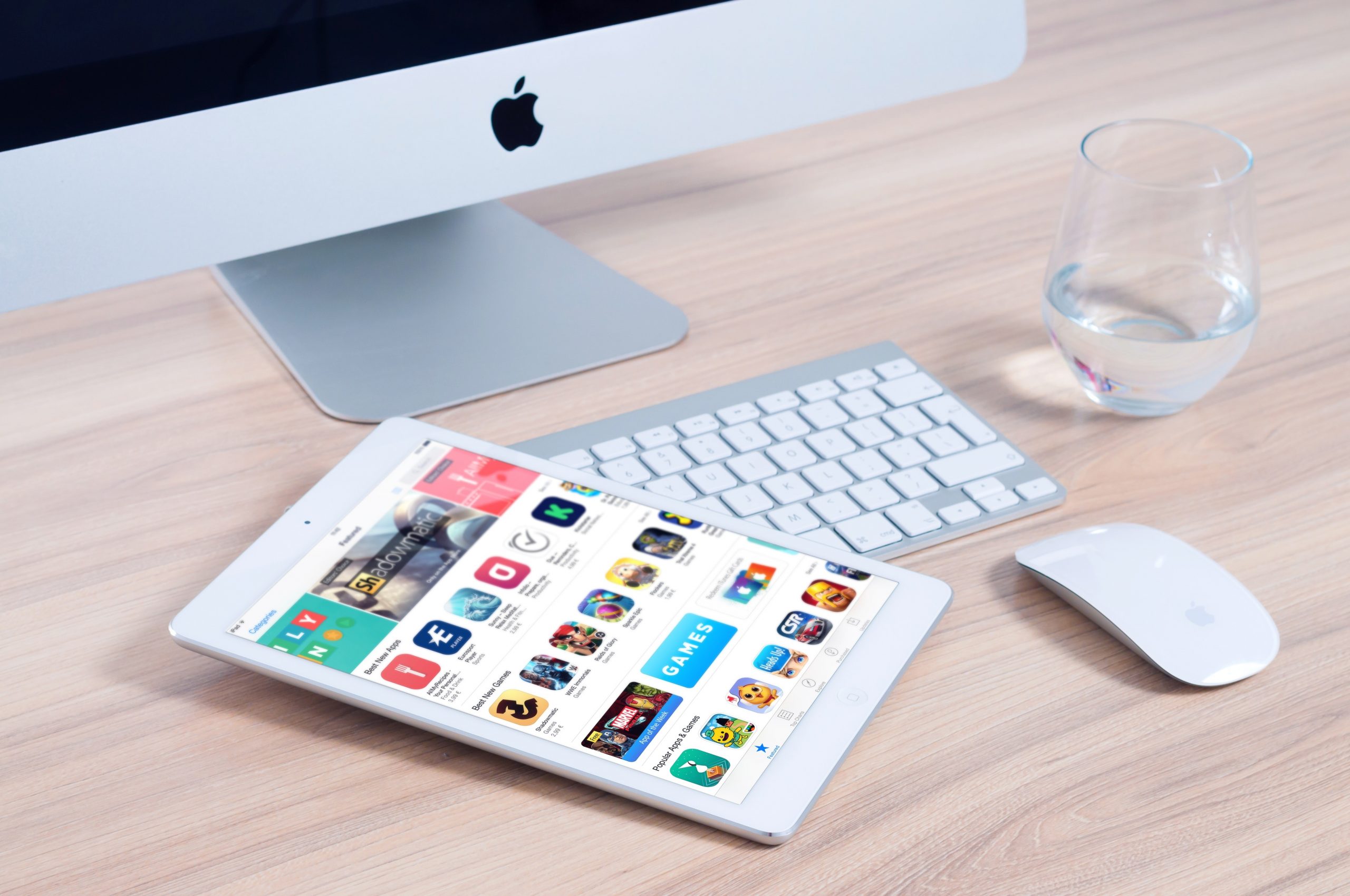 If you're just looking for basic barcode features to keep your business moving before upgrading to a cloud manufacturing platform with a Shopify barcode system, you can start with one of the following apps.
1. StockSavvy
StockSavvy Barcode Scanning by Savvison LLC provides Shopify users with the tools they need to manage their Shopify barcode inventory. Shopify D2C manufacturers can use the app to:
Perform cycle counts to check inventory levels
Receive products
Update stock levels
Not only that, Stocksavvy comes equipped with tools for importing CSV lists of barcodes or exporting them, assuming your scanner has memory built-in, giving you flexibility when managing your Shopify barcodes to make better business decisions.
2. Retail Barcode Labels
Developed by Shopify, Retail Barcode Labels allows users to generate and print Shopify barcode labels for their items. The Retail Barcode Labels app lets you make label templates to pair with different item types. This feature allows you to create templates and print labels with popular paper types.
3. Multi-Label Barcodes
Multi-Label Barcodes by The Resistance Marketing lets you print Shopify barcode labels for your items with almost all Inkjet or Laser printers. Multi-Lebel Barcodes gives you the tools to customize your:
Logo
Fonts
QR code on a product page
Most product and variant fields on Shopify
You can also use the app to show discounts, manage your brand, and automate workflows simultaneously.
4. Wholesale/Retail Catalog Maker
Wholesale/Retail Catalog Maker by Now In Store Inc. allows you to create catalogs for your Shopify store and create and print Shopify barcode labels for your business management. Besides Shopify, this app also integrates with other e-commerce platforms like BigCommerce and WooCommerce.
Download the Ultimate Shopify Selling Ebook for Manufacturers
See how successful Shopify sellers streamline their sales through manufacturing — for free.
5. SKU Print
SKU Print by Pikes Peak Digital Marketing lets you control how you set up and use your custom Shopify barcode scanner inventory.
Create custom layouts and include whatever product information you need, including:
Title
Vendor
Price
Barcodes
Image or logo
6 GroovePacker Lite
GroovePacker Lite by Groove Industries helps you easily and accurately handle your shipments, keeping you on top of your inventory movements, scaling your business, and reducing your waste.
GroovePacker Lite was built to cater to small and medium-sized businesses looking for software to help them manage their order processing. It provides a quick setup for users who need Shopify barcode scanner inventory as soon as possible.
7. EasyScan: SKU and Barcode
EasyScan: SKU and Barcode by 506 is designed for businesses that need to manage their inventory and orders efficiently. The app offers several features, including fulfilling or creating orders by scanning products. Users can also assign barcodes and SKUs to their products and print barcode labels for easy tracking.
8. SKULabs
SKULabs lets you control your multichannel inventory management and shipping by giving you the tools to implement barcode management.
SKU Labs helps users achieve this by improving the following:
Inventory management
Barcode scanning and picking
Real-time shipping labels
The best barcode scanner for Shopify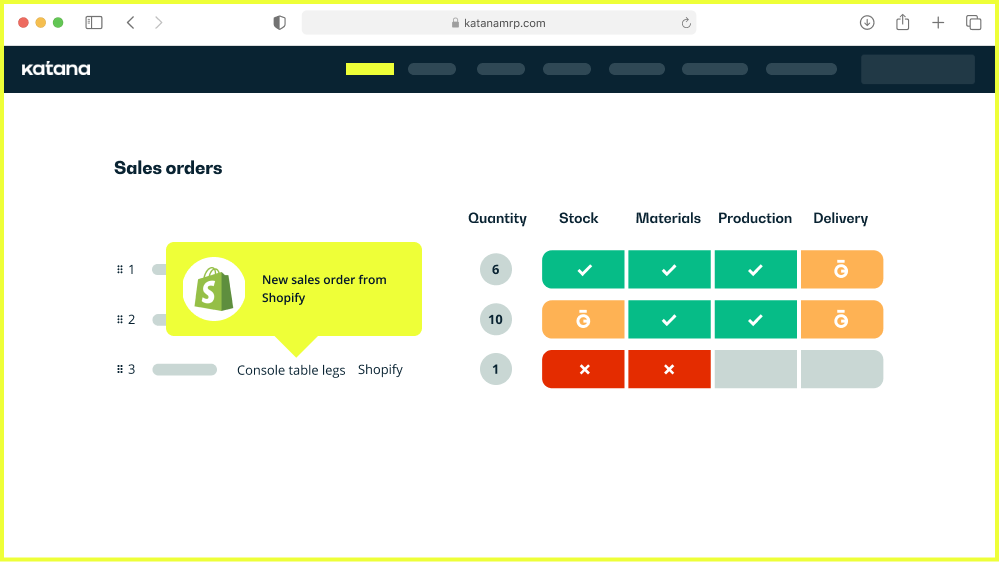 The tools listed above perform different functions when it comes to getting you set up with Shopify barcode scanning. These include a Shopify barcode generator, stocktaking and tracking functionalities, and many more features.
But it's vital as a manufacturer to find a platform that can help you not only introduce Shopify barcode scanning to your workflow but also let you:
Ready to upgrade your Shopify inventory management? Sign up for a free 14-day trial to implement Shopify barcode scanning and many more features to optimize your workflows.
Move your inventory to the cloud