Shopify Plus vs Shopify: what are the key differences?
As a manufacturer selling on Shopify, what is the right plan for you? Here's everything you need to know about Shopify's plans, pricing, and benefits when you manufacture the products you sell.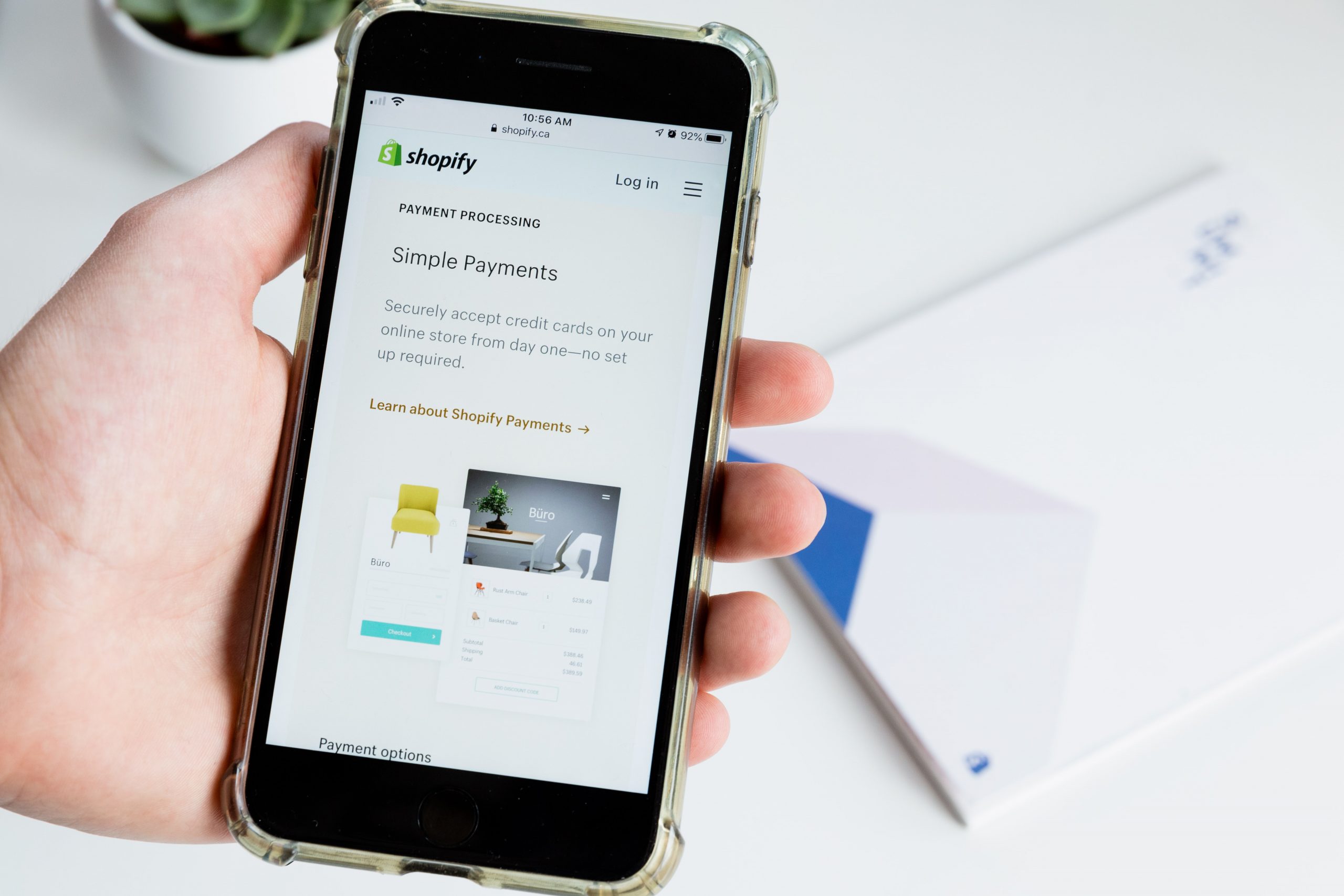 Shopify is an e-commerce platform that handled over $5.1 billion in sales in 2020 alone, a 76% increase from 2019. Shopify gives you the tools to start, grow, and manage an online business with a range of different packages depending on your needs.
Now suppose you're deciding on choosing a Shopify plan — where do you begin? Do you start with Basic, Advanced, or even Shopify Plus? In this article, we're going to look into Shopify Plus vs. Shopify to give you the information necessary to know if you're ready to upgrade to Shopify Plus. And if you manufacture the products you sell, you'll also learn more about the ERP software available to help you support this growth.
PRO TIP: Many D2C manufacturers turn to Shopify due to its ability to run a store and handle inventory. However, Shopify inventory management isn't built for manufacturers. It's essential to consider integrating a Shopify Plus Certified App ERP system to help you stay on top of the different inventory types that need to be tracked.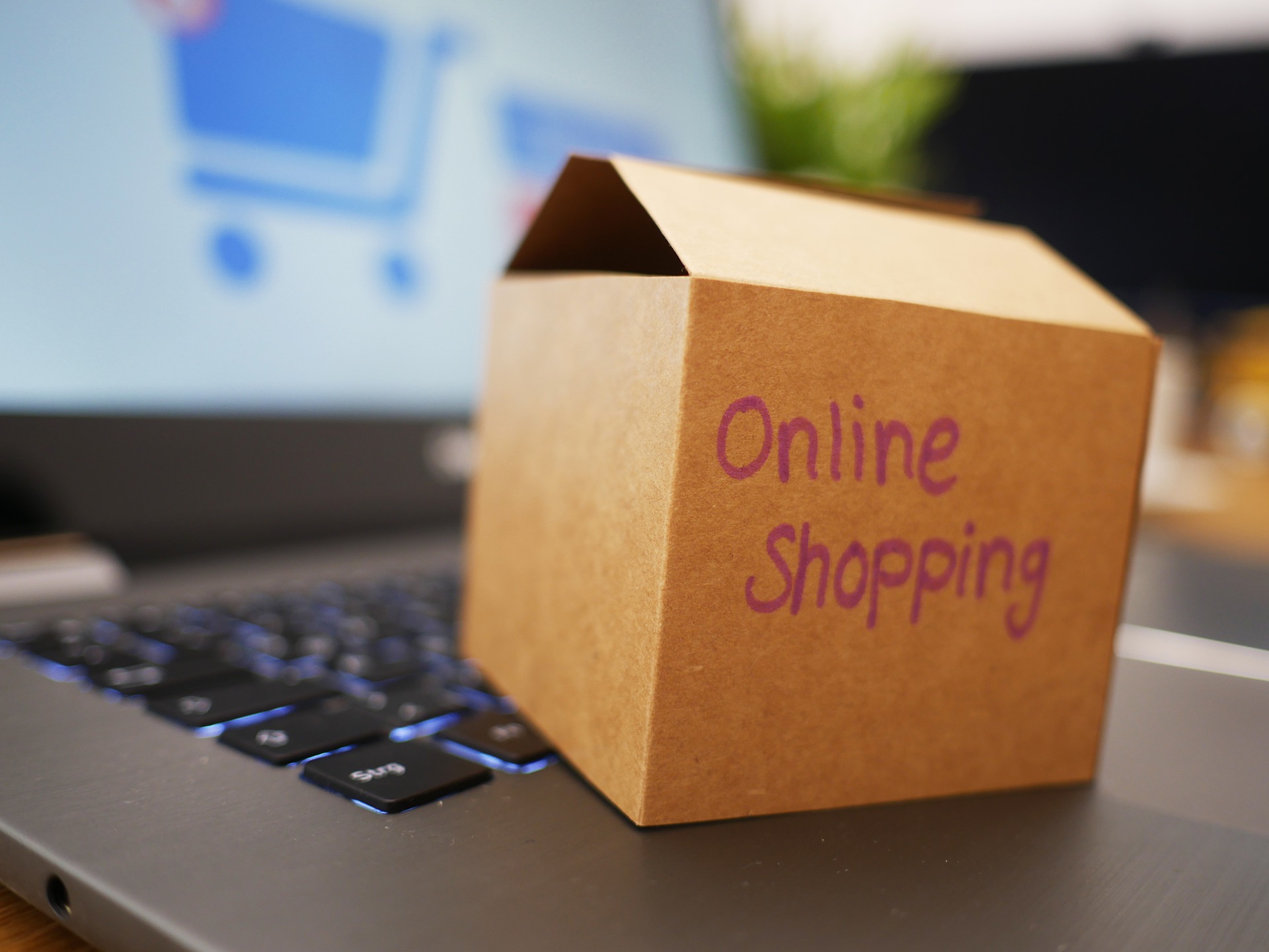 Shopify Plus explained
For the most part, Shopify Plus is the same as Shopify but tailored for small-to-medium (SM) businesses and larger enterprises that earn between one to two million dollars or more in annual revenue. Both Shopify and Shopify Plus (this includes Advanced Shopify vs. Shopify Plus) have the following features:
Multichannel integrations (scroll down to Shopify Plus benefits section to see how Plus has the edge on the other payment plans)

Abandoned cart recovery

Multicurrency selling (when using Shopify Payments on Shopify Lite, Basic, and Advanced)
But, a large part of the difference between Shopify and Shopify Plus is that Plus takes everything to the next level with more customizability.
Download the Ultimate Shopify Selling Ebook for Manufacturers
See how successful Shopify sellers streamline their sales through manufacturing — for free.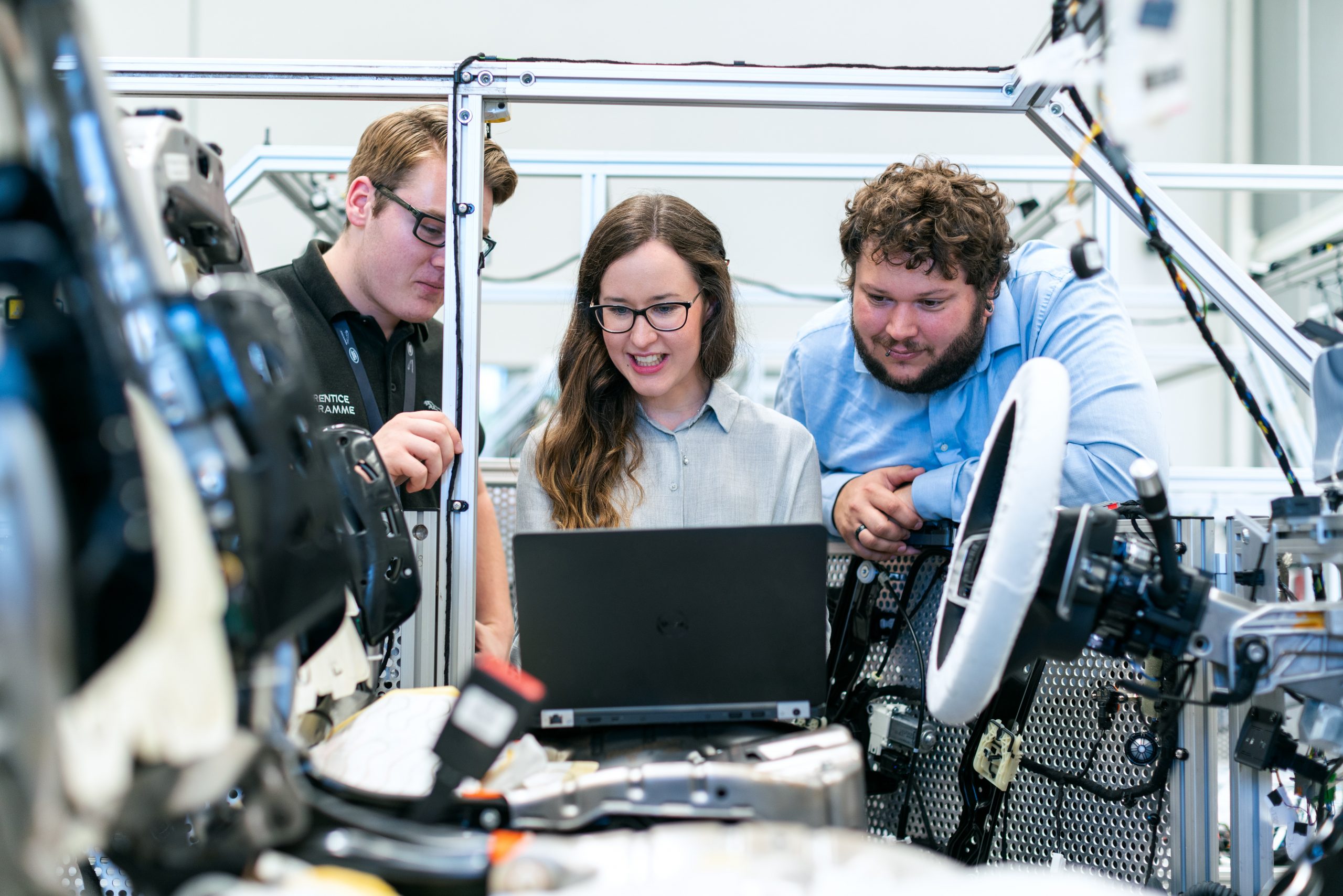 The difference between Shopify and Shopify Plus
As already mentioned, the difference between Shopify and Shopify Plus is the amount of customization it offers you — especially when it comes to design flexibility.
When you sign up with Shopify Plus, you can expect to get:
Increased customization and control

More automation capabilities

Improved functions for multichannel and omnichannel selling

Increased speeds and loading times

The ability to handle large amounts of traffic and sales
To give you a better idea of what each plan has to offer, here are the detailed differences between Shopify and Shopify Plus, from features to pricing.
1. Shopify Lite
You can consider Shopify Lite as the starter pack for merchants looking for a POS or selling via other channels and want a buy button. Shopify Lite starts at $9 per month.
2. Basic Shopify
This plan is ideal for startups, new businesses, or online businesses starting to sell in person.
Two staff accounts

24/7 support

Unlimited products

Online store with a blog

Sales channels

Free SSL certificate

Discount codes

Manual order creation

Abandoned cart recovery
Shopify Basic starts at $9 per month.
3. Shopify
This plan is similar to Basic Shopify but with more competitive rates and features, including:
Gift cards

Report builder

More POS features
You also have up to five users with Shopify. Pricing starts at $79 per month.
4. Advanced Shopify
Advanced Shopify comes with everything the other plans have but increases the number of staff accounts. You also get advanced report builders and third-party shipping solutions. Advanced Shopify pricing starts at $299 per month.
5. Shopify Plus
Shopify Plus has everything the other packages have but is catered for SMBs who generate over $1 million in sales revenue. The Plus plan gives users:
API access

Unlimited bandwidth

Exclusive apps

Customizability

Much more
Shopify Plus pricing starts at $2,000 per month.
PRO TIP: Shopify Plus vs. Shopify — both are great for handling sales at any stage of your business's growth. But, what about manufacturing? Well, not so much. Overhaul sales and manufacturing with a Shopify order management software.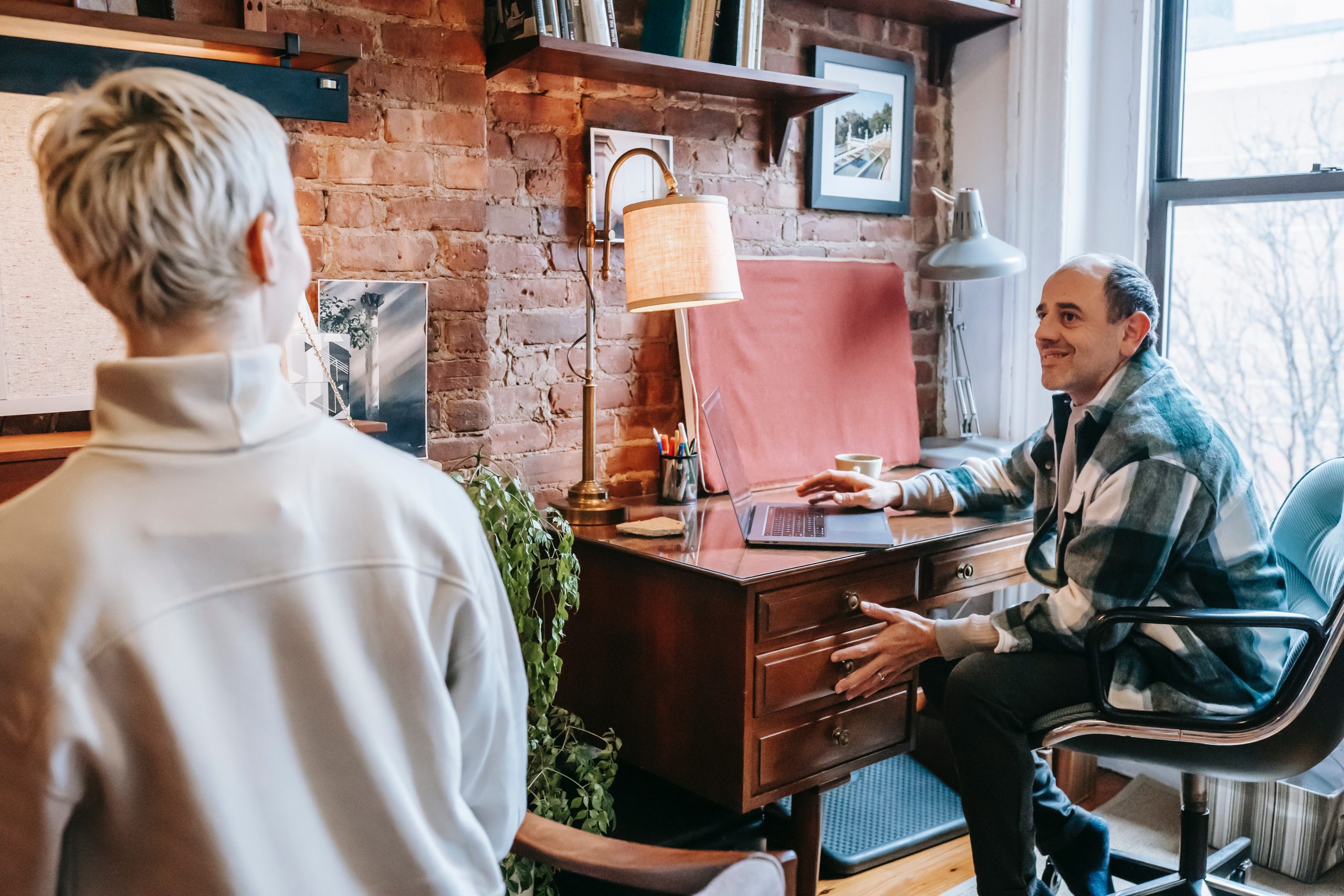 The features you get with Shopify Plus 
Shopify and Shopify Plus are the same for the most part, which may be confusing. To highlight why you should upgrade, here is a list of Shopify Plus features:
Feature 1: A
PI access
Shopify's lower-priced packages do come with API access. However, with Shopify Plus, you get an increased API access call limit, which is essential for handling high volumes of orders with integrated third-party software such as a manufacturing ERP system.
This increased access also comes with exclusive API Shopify Plus features such as:
Gift cards 

— Manage your store's gift cards outside Shopify's native platform

User

 — Manage staff accounts outside Shopify's native platform

Multipass

 — Integrate and merge your Shopify account credentials with other websites or forums you own
PRO TIP: API access is a massive advantage for tweaking all your systems to perform perfectly within your workflow. That's why it's crucial to find a manufacturing ERP system with an e-commerce API to have all your business apps working at maximum efficiency.
Feature 2: B
andwidth
Larger manufacturing enterprises need a huge amount of bandwidth to support traffic passing through their Shopify store. Shopify Plus gives users access to unlimited bandwidth and 200TB of storage to ensure their account easily supports high sales volume.
Feature 3: Shopify F
low
Shopify Plus also includes access to Shopify Flow — an app for setting up automation for every aspect of your business, including:
Customer support

Marketing

Inventory control

Order management

Risk management
Feature 4: L
aunchpad by Shopify
If you're a fan of flash sales or big product launch events, then Launchpad is for you. Just like Flow, Launchpad is only available for Shopify Plus users and allows them to efficiently plan and automate processes for:
Releasing products

Applying discounts to individual products and collections

Organizing campaigns
Launchpad comes equipped with an analytics platform so you can run reports and make better business decisions using this information.
Feature 5: C
heckout customization
One of the biggest Shopify Plus benefits is being able to customize your checkout page. For example, Shopify Plus users can:
Provide a branded checkout experience

Make conversion optimization tweaks

Fix any technical concerns which could stunt your growth
Feature 6: S
cript Editor
Another Shopify Plus exclusive app is the Script Editor, which allows users to:
Edit the store's metrics

Bundle products together

Offer promotions like a free item with a purchase

Offer special deals for big purchases or to specific customers
The Script Editor allows you to easily change shipping methods and offer shipping discounts.
Shopify Plus benefits for manufacturers
As you probably already noticed, when it comes to Shopify Plus vs. Shopify, Plus gives large enterprises the tools they need to take a more hands-on approach to manage their business.
After comparing Shopify's plans, it's easy to see the massive amount of Shopify Plus benefits that come with the package. To name a few, you get:
Improved inventory management 

— with native Shopify functionality or by integrating 

Shopify inventory management software for manufacturers

Integrations 

— the 

Shopify App Store

 gives you access to tons of integrations, including exclusive apps for Shopify Plus users.

Order management and fulfillment

 — automate your workflow and safeguard your data accuracy. Shopify Plus automatically routes orders based on the destination from the nearest warehouse.
So, what exactly are the Shopify Plus benefits you can reap when you upgrade to this plan?
Benefit 1: S
tore cloning and multichannel selling
Shopify Plus gives users the chance to create nine additional store clones, which allows you to support your business with international trade with::
Different top-level domains (.com, .co.uk, .com.au, etc.) for each clone

Clones translated into different languages

Stores operating with different currencies

The ability to target seasonal trends with localized marketing
Benefit 2: W
holesale and B2B functionalities
Not only does Shopify Plus give you the tools to manage your direct-to-consumer brand, but the Wholesale channel gives clients a separate, password-protected business-to-business (B2B) store, allowing you to:
Set tiered and custom pricing for buyers

Have bulk discounts

Configure shipping requirements

Add wholesale-only products

Review and edit an order before sending an invoice
PRO TIP: As a Shopify manufacturer, you'll need to find manufacturing ERP software that can help you manage your D2C and B2B sales in tandem. That's why it's essential to find wholesale software that can help you manage multichannel selling.
Benefit 3: U
nlimited staff accounts
Shopify Plus allows you to have as many staff accounts as your heart desires. Advanced Shopify comes closest with 15 staff accounts compared to other plans — but is no match for unlimited accounts that come with Shopify Plus.
Benefit 4: L
ower transaction fees
You can find more info on Shopify transaction fees on Shopify's plans and pricing page. But here's a quick overview to give you an idea of how that differs between each plan:
Advanced Shopify charges 0.5% per transaction

Shopify Plus charges 0.15% per transaction
NOTE: This is with third-party transaction fees. If you use Shopify Payments, both Advanced Shopify and Shopify Plus have 0% transaction fees.
Benefit 5: C
ustomer support
Once you sign up for Shopify Plus, you can expect to be taken care of by the customer support team. As a Plus merchant, you get access to a Launch Manager, someone at Shopify who'll help you along the way as you build and migrate your online stores.
You'll also be assigned a Merchant Success Manager to provide ongoing assistance post-launch.
You also get other Shopify assistance resources like:
A dedicated YouTube channel

The community forum

Help center

Webinars
Benefit 6: P
age activity
The COVID-19 pandemic highlighted the need for manufacturers and other businesses to have processes in place for remote work.
Shopify Plus users get access to a feature that helps them support remote collaboration. See when another staff member is editing the same page, and if someone decides to save, get notified to avoid losing progress.
Will you go for Shopify or Shopify Plus?
The Shopify plan you decide to go with all depends on your business' needs. For example, if you're setting up an online store for the first time, the Basic Shopify plan is most suitable.
However, if you're already established and generating thousands of sales, Shopify Plus would be better. Or, if you're already a large enterprise selling on another platform that needs more features and support, migrating over to Shopify Plus could be the solution to all your problems. Regardless of the stage you're at, manufacturers selling on Shopify also need to stay vigilant for a manufacturing ERP system that can support them at every stage of their business.
Katana supports thousands of entrepreneurs and SMB manufacturers selling on Shopify by giving them the visibility they need to run their businesses. Learn more about Katana by signing up for a free 14-day trial.
Get a demo and discover the power of real-time insights