Handle Shopify order management more efficiently with Katana
Juggling between your Shopify store and manufacturing software can be a challenge. Connect Shopify and Katana to automatically sync sales order data, cut down on admin time, and master Shopify order management.
Katana integrates with Shopify app for smooth sales order management
Get a real-time overview of your sales orders and inventory management in one intuitive platform. Katana helps store owners manage their sales data and production progress in one place, and all order changes done in Shopify are synced to Katana.
We wanted an accurate inventory system for batch planning, warehousing, and sales. Katana fulfills all our needs in a simple, easy solution."
Since implementing Katana, we've grown our product offering, and that wouldn't be possible without it. It has freed up my time so I can focus on designing and creating more products. It also means that I am not working until 11 pm every night."
Katana's bill of materials (BOM) is a tremendous help. Integrations with Shopify and Xero also play a big role in business management, and we can now manage both B2B and B2C orders with greater ease."
We chose Katana because it seemed to be the most user-friendly software we tried – it is very easy to use, and the customer service is great!"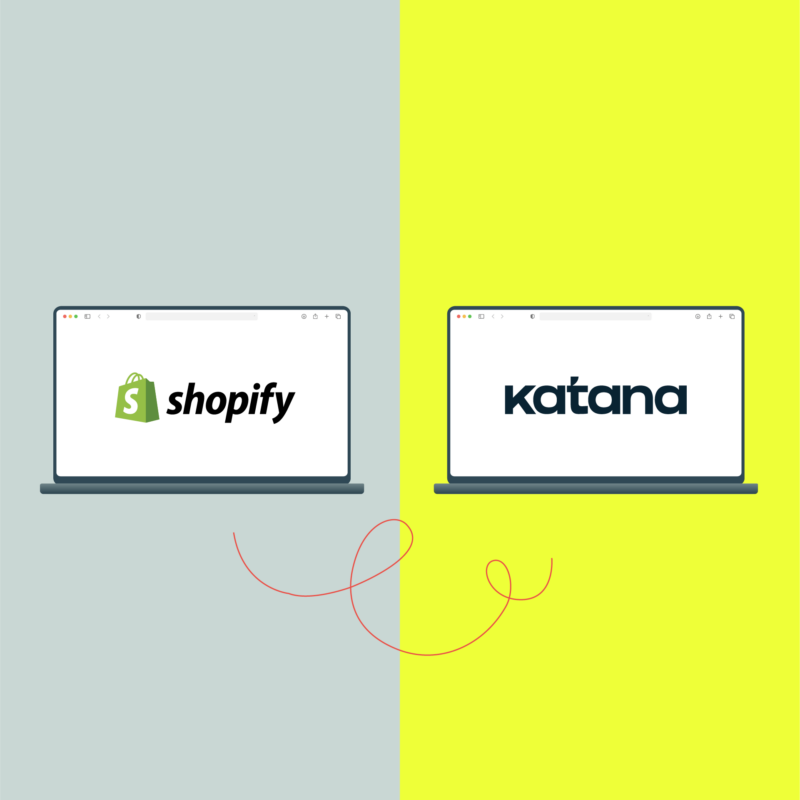 Katana's Shopify order management integration ensures sales data synchronization
Direct-to-consumer (D2C) manufacturers on Shopify often struggle with managing and syncing sales order data between their manufacturing software and e-commerce store. Katana's Shopify integration allows you to manage sales and production in one place — it also makes it easy to track inventory across multiple locations, both online and offline.
Katana cloud manufacturing software is also a certified Shopify Plus app that is used by thousands of product and sales managers.
Shopify store owners are aware of their inventory levels
Customers expect fast response rates in the digital era. Many directly-to-consumer manufacturers have experienced it first-hand, and some rely on third-party AI bots to handle simple questions for them to free up time.
However, there are no bots out there who can resolve an interrupted supply chain. You know the drill – customer made a purchase, you gave them a deadline, but there's a delay with the delivery of raw materials that are needed for manufacturing products. Your attention is drawn to solving the problem and communication with clients can become clunky. Often you reprioritize your workflow, so you can use the little materials you have on hand to somehow finish the ongoing sales orders.
Katana's Shopify order management system is your reliable assistant when facing these challenging situations. Katana enables live inventory management, which shifts every time a sales or manufacturing order comes in. There's no need to modify data every time an order comes in because the system does that for you.
Katana cloud manufacturing software provides customization via integrations
Manufacturers from all around the globe use Katana to improve efficiency and reduce human error. Katana's real-time master planner is a smooth pathway to inventory automation. You no longer need to rely on clunky csv files or switch between multiple platforms to manage sales order fulfillment.
Katana's Shopify order management software is your gateway to connecting your online store with best tools for selling your product. Katana integrates with a range of e-commerce platforms and marketplaces, as well as automation, accounting, reporting, and shipping solutions.
Shopify order management FAQs
Get a demo and discover the power of real-time insights