Automate your manufacturing business with an e-commerce API
Transfer data between your e-commerce platforms and tools with API integrations that streamline operations. Katana's open API is designed for developers and businesses who want to take their manufacturing software to the next level.
Unite your e-commerce platforms and business apps with Katana's open API
Align your manufacturing, production, and sales with custom API workflows. Katana's open API gives you access to apps and tools beyond our list of native integrations for total control.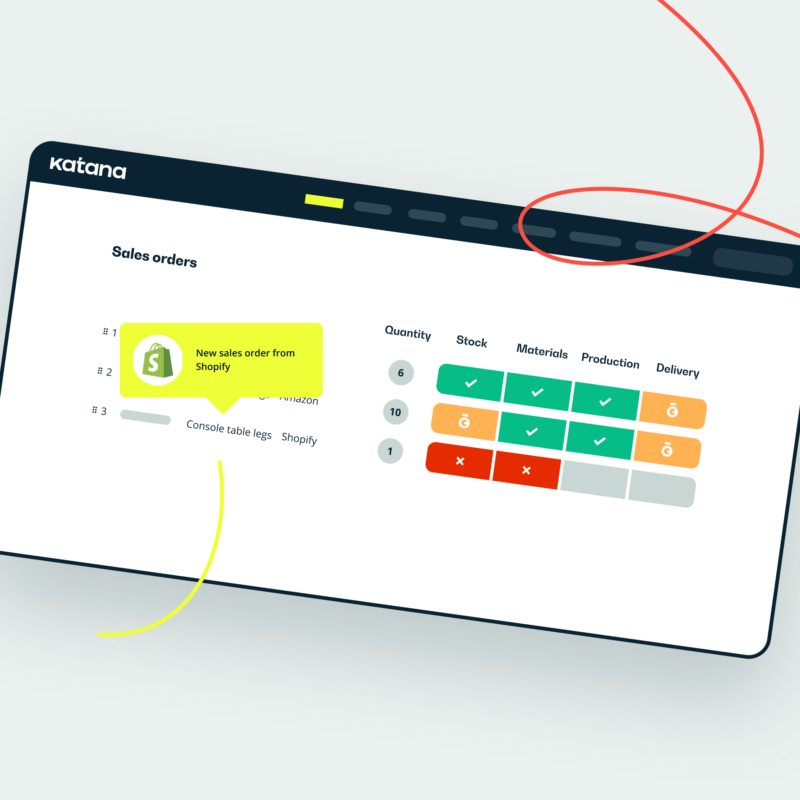 Create custom workflows that boost accuracy and free up your time
Katana API allows you to build custom solutions that integrate your production operations with your e-commerce systems. Automation allows you to save time spent on repetitive tasks and reduce human error, giving you the accuracy and focus you need to scale your business.
Sync your inventory data with hundreds of e-commerce, shipping, accounting, and reporting platforms

Automate sales order import from multiple e-commerce platforms for a unified overview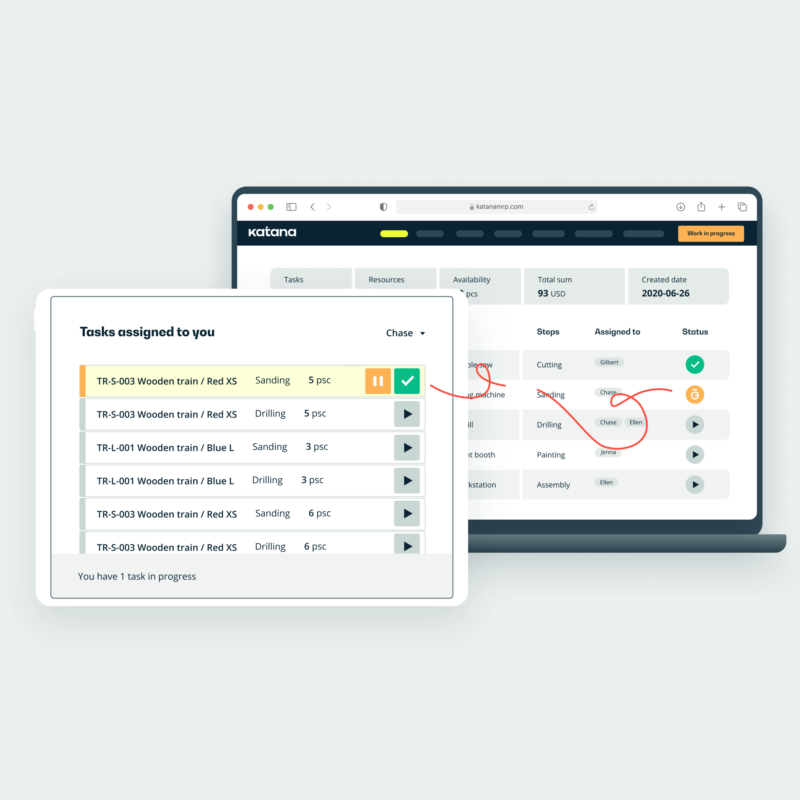 Align your team with real-time data
Managers, sales teams, and shop floor employees need access to the same information to keep their operations in sync. E-commerce APIs connect all your tools to give everyone in your organization access to the live data they need in a single, unified platform. No more miscommunication or mistakes when it comes to deadlines, scheduling, or stock counting.
Get task-level control for effective shop floor management
Powerful features, simple to use
Products don't sell themselves, but the right software and workflows can make it feel like they do.
Integrate with the best e-commerce,
accounting, reporting, and CRM
software out there
Create custom API integrations
Use Katana's open API to create custom workflows and connect to apps beyond our list of integrations. Automate data transfers between the services you use to level up efficiency. Take a look at our API documentation to learn more.
Katana integrates everything, making for effective company-wide resource planning and control."
We needed help with Shopify inventory management for raw materials, and Katana exceeded our expectations."
Having the shop floor know what they can or can't make on a given day is amazing, and replaces our previous "system" of spreadsheets."
As an organic food processor, traceability is critical and our records must be meticulously kept. Katana fulfills all our needs in a simple, easy solution."
Move your inventory to the cloud