I was looking for software that would bring structure to my operations without being too complex to grasp on a daily basis. This is exactly what Katana does.
Anna-Liisa, Founder and CEO

Eco-friendly packaging, 10+ employees
Improve efficiency and harmonize your teams with features designed to give you total control
Find a new live look at your manufacturing business with features that keep your teams and products moving. Use Katana's ERP to control every detail of your manufacturing production.
Track on-hand, committed, and expected stock amounts in real-time, and manage product materials in one place
Real time master planning
Gain real-time visibility to optimize all your key resources, and ensure optimal inventory levels at all times
View manufacturing order task and ingredient list for every task, and track time spent on production tasks
Omnichannel order management
Unify B2B and e-commerce sales order management and sync your sales channels for optimal order fulfillment
Autogenerate batch and internal barcodes and quickly locate items across multiple warehouses
Drag-and-drop priorities for manufacturing tasks and get accurate expected completion dates of your tasks
Purchase order management
Select and use multiple currencies to automatically convert purchase sales order values to the currency you prefer
Track your company's manufacturing costs based on your bill of materials (BOM) and various production operations
Custom workflows via open API
Connect tools and create workflows to streamline your operations, and build your own apps into Katana via open API
Integrate with the best e-commerce,
accounting, reporting, and CRM
software out there
Create custom API integrations
Use Katana's open API to create custom workflows and connect to apps beyond our list of integrations. Automate data transfers between the services you use to level up efficiency. Take a look at our API documentation to learn more.
Get set up in under 7 days
It's that simple. For more guidance visit our Knowledge Base.
1
Sign up for a free trial
Start your free 14-day trial to try Katana risk-free. No credit card required.
2
Select your plan
We recommend the Advanced plan to get full access to all the best features on your trial.
3
Sync with other tools
Connect to your accounting, e-commerce, and reporting tools for maximum visibility.
Katana's manufacturing ERP software gives you precise end-to-end production management
Paper and packaging are still a necessity for so many businesses around the world, and this is why the makers of these products need excellent organization at all times. This is where Katana steps in.
With Katana, you get immediate inventory control, knowing what you have in stock, what material requirements you have, and the ability to set automatic reorder points, so you're never out. You'll also always have a good overview of your lead time, so you can set expectations to meet customer demands.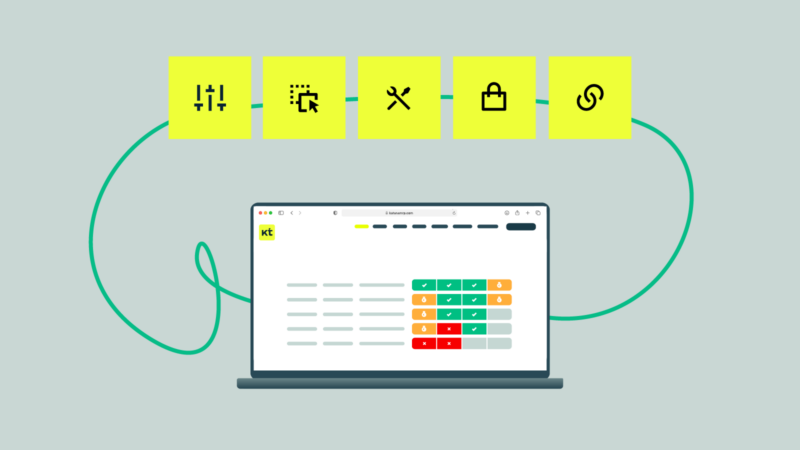 Maintain operational efficiency with an industry-leading manufacturing ERP
No matter which materials you're creating, paper, corrugated board, wool, or something entirely different, you need to be able to make and ship it at a consistent rate. This means solid requirements planning, the ability to optimize stock, and high operational efficiency, all enabled by Katana.
Maintaining quality control is as easy as can be with Katana's bill of materials (BOM) feature. But ensuring quality is one thing. Consistent data collection on purchases, production, and sales will aid you in making future decisions and developing new solutions.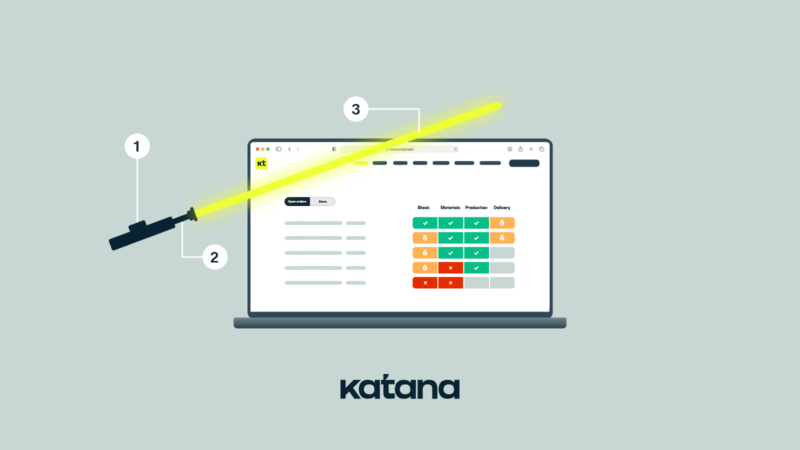 Integrations that will help you develop in the competitive industry
It's great to have a large number of customers interested in your products, but you must ensure that you have a sales process and shipping options in place to reach them. Katana looks to assist you as much as possible in this area. We have native integrations with Shopify and WooCommerce, as well as a slew of third-party integrations with major e-commerce providers, to give you options for your sales process.
Katana also has shipping integrations to help get your products to their buyers. They don't have to get there on their own.
Get the visibility you need to move products and make decisions