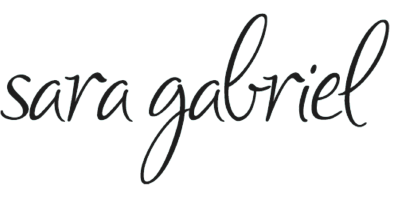 Katana knows in real-time if we have enough stock to make orders that are due to ship and when we need to order more materials for upcoming orders. And Katana is not "too big" for us like a lot of the other solutions we looked at which are designed for traditional mass-production manufacturers.
Sara Varela, Founder and Designer at Sara Gabriel
Bridal Jewelry & Apparel Designer
Manage every element of your workflow with software for jewelry business
Jewelry making software provides the features you need to take simple raw materials to beautiful finished products to be sold and shipped.
Get set up in under 7 days
1
Sign up for a free trial
Start your free 14-day trial to try Katana risk-free. No credit card required.
2
Select your plan
We recommend the Advanced plan to get full access to all the best features on your trial.
3
Sync with other tools
Connect to your accounting, e-commerce, and reporting tools for maximum visibility.
Software for jewelers for jewelry manufacturers of all sizes
Whether you're creating timeless designs or bringing innovative jewelry creations to the market, Katana is perfect to make sure your production runs smoothly from start to finish. Here's how.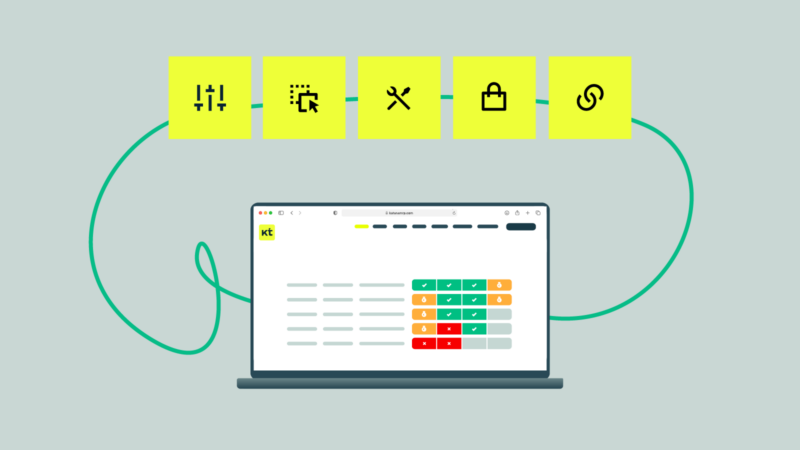 Endless bills of materials and end to end inventory control make beautiful finished jewelry
Combining intricate elements to create timeless and beautiful jewelry isn't a simple task, and for manufacturers this requires creating a structured bill of materials (BOM). This is essentially the recipe for your product, showing every element that goes into production, from which metal type, to what color stones, to any additional flourishes.
These BOMs help your team maintain consistency in production, but to keep production running you'll also need to maintain your jewelry inventory and maintain your supply chain. Katana offers automatic reordering at thresholds you define, so your production schedule isn't held up by stock-outs. This allows for smart resource planning and helps set customer expectations around production and shipping deadlines.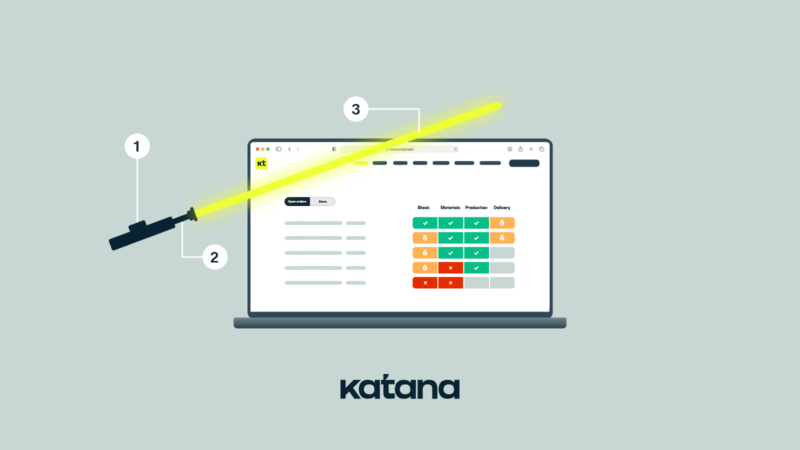 Connect to the e-commerce solutions you need and integrate accounting to keep every penny organized
Whether you run an online jewelry store, or you have a physical presence (maybe a pop-up, or a permanent location), you need to be able to sync your sales activities with your production process. Katana has native integrations with both Shopify and WooCommerce, giving you user friendly options to sell your products online. You can also use Shopify to sync with your jewelry store POS systems, so all of your customer purchases can be synced with Katana.
It's also important to use top-quality accounting software, which is why we offer integrations with QuickBooks Online and Xero.
Integrate with the best e-commerce,
accounting, reporting, and CRM
software out there
Create custom API integrations
Use Katana's open API to create custom workflows and connect to apps beyond our list of integrations. Automate data transfers between the services you use to level up efficiency. Take a look at our API documentation to learn more.
Jewelry manufacturing software FAQs
Get the visibility you need to move products and make decisions