Kitting manufacturing: making and selling bundles of joy
Kitting manufacturing your products for customers can be an exciting endeavor. Here are some fresh ideas to get you started and let you make the most out of product bundles.
A simple box of chocolates, a bottle of red wine, and a rose will always be a winner on a romantic date.  
That's just science.  
But it's not only gifts that well-put-together packages are useful for — we all love to buy products in sets. You might know these as product bundles, but they are also referred to as manufacturing kitting in the industry. The kitting process in manufacturing essentially puts a selection of finished products together to create an attractive package for your customers.  
Literally anything can be put into a bundle:   
Jumpers   

Handbags   

Skateboards   

Candles   

The list is practically endless   
If they complement each other, you can sell as many well-thought-out packages of exciting products as possible. Or, if you're clever, the manufacturing kitting process can be a way to improve your inventory control. So, what does kitting in manufacturing have to offer?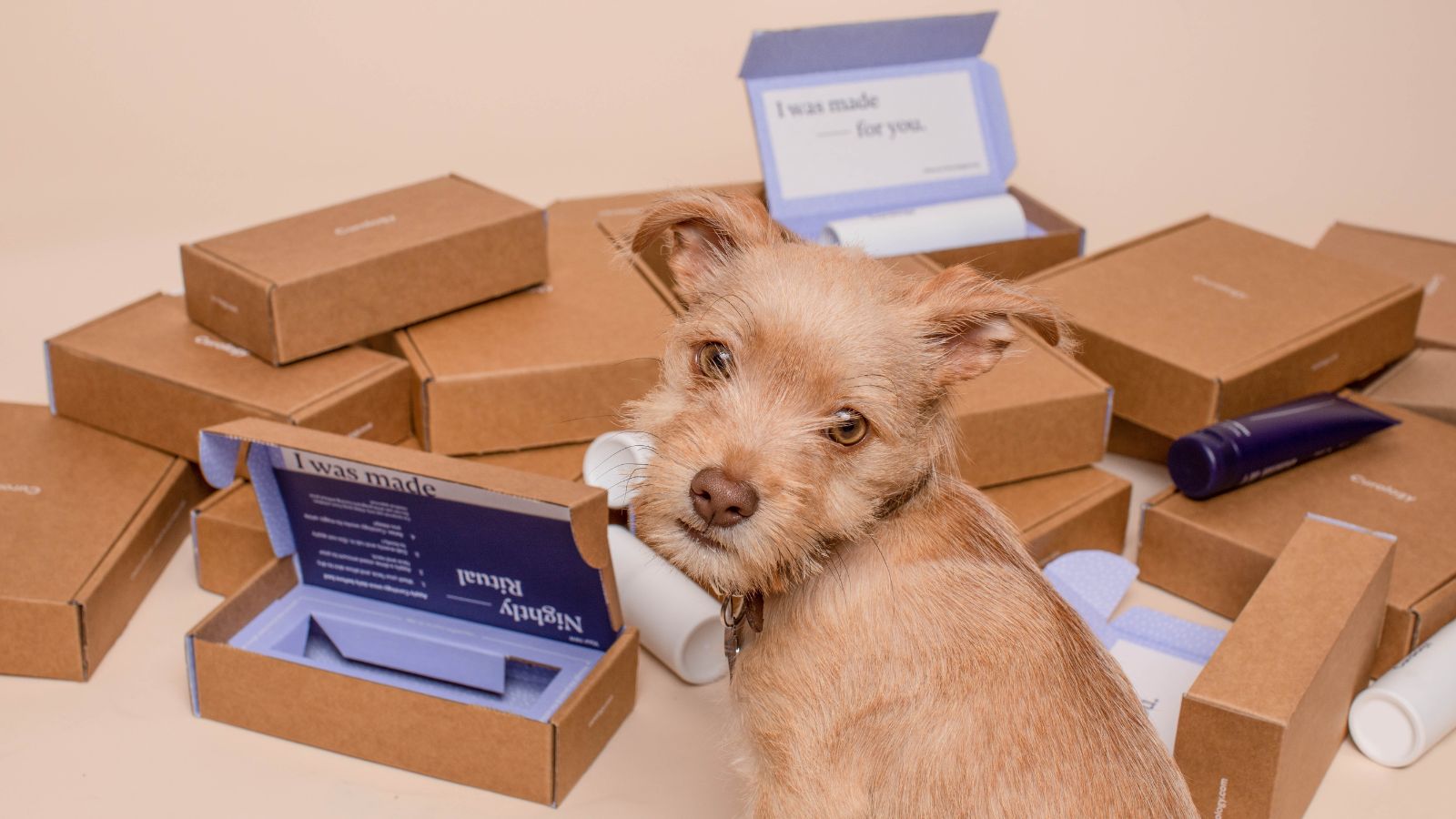 What is kitting in manufacturing?   
Kitting in manufacturing involves compiling individual items and finished products that are usually used together into a single kit.
Kitting can increase operational efficiency by reducing the need to handle each item separately. Kitting can also reduce inventory costs by consolidating items into fewer stock-keeping units (SKUs). Kitting is common in many industries, including:
Kitting can assemble products from individual components or group together products frequently purchased together. In some cases, kits may also be used for packaging items for shipping or storage.
What are the benefits of kitting manufacturing?
The benefits of product kits can be reaped by you and customers alike.   
Your customers walk away with a good deal, and you get to walk away from the transaction with advantages too. Each kitting manufacturing type brings unique rewards. But here are the more general benefits on offer:  
Drive sales
This is the number one reason for creating product kits or doing most things in business.
Whether you give a big discount or not, bundles are attractive to customers because the assumption is that there will be savings involved. And if a discount offer is the case, the increased sales will quickly make up for the smaller profit margin.
Save time and money on operations
By creating pre-made bundles, you can save a lot of time that would otherwise be spent on selling individual products. 
So instead of having to take items out of the stock room one by one, you are reducing the amount of moving time which is one of the cornerstones of implementing lean inventory practices. This also means you're going to save on labor costs. There'll be less time spent packaging and picking out items from the stock room and more time for you to come up with brilliantly packaged eye-catchers.  
Organize your inventory
By adding bundles to your available products, you essentially merge some items in your inventory. This means that one SKU can potentially manage multiple items at once, and it's going to be a lot easier to visualize and keep control of stock. 
Sell 
dead stock
Creating bundles means that you can pair weaker dead stock products with stronger ones. It's one of the key benefits of kitting in manufacturing. This also means that you're going to be able to sell off old or under-demanded stock, which frees up space in the warehouse. 
Offer customers convenience
You're making many decisions easier for your customer if your products come in a pretty package. They have to spend less energy making decisions if it's already made for them. 
Essentially, you guarantee the individual products you put in a bundle will complement each other. One of the reasons people often don't buy accessories is that they're not sure if they will work with the core product.
What are the challenges of kitting manufacturing?
There are a few challenges that should be considered when implementing kitting in manufacturing:
It is important to have a clear understanding of the assembly process and the items that will be needed

Kitting can require additional space for storage

Kitting may also require special equipment or packaging materials
Overall, kitting can provide many benefits for manufacturing operations.
By reducing the time and cost of assembly, kitting can improve efficiency and productivity. In addition, kitting can also improve product quality and safety. When implemented correctly, kitting can be a valuable tool for any manufacturing operation.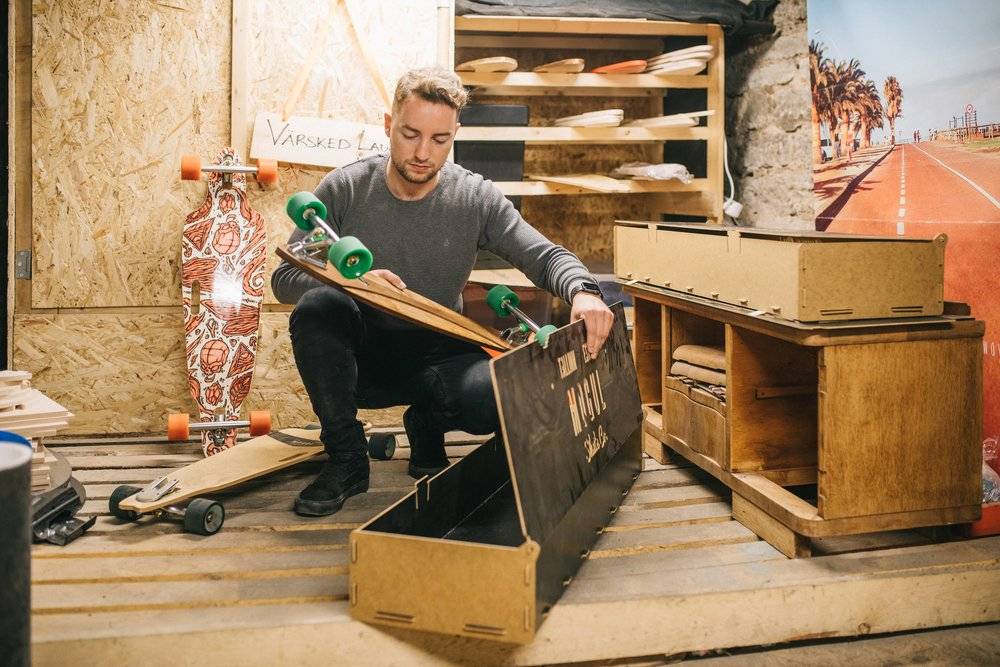 Manufacturing product and material kit inspirations for your business
There are many different ways you can approach kitting manufacturing products, such as using kit software to help you bundle your products.    
And this form of selling items is only becoming more popular over time. For example, let's look outside the assembly lines of the production floor to digital products such as video games. Online loot boxes are a relatively new method for selling goods and are already the gold standard in the gaming industry.    
Although loot boxes are a predatory system utilizing the same tactics casinos use against gamblers, only targeting children instead, so much so that several European consumer groups have called for stricter regulations against businesses using these mechanics.
The point still stands, this form of kitting is present in many different industries for a good reason — it's a proven method of selling that works.  
Each approach and kitting process in manufacturing you create will bring its own unique advantages. It just comes down to knowing your customers' needs and expending a little creativity, whether it's working together with a marketing campaign or just as a little sales booster. There are just so many options available.  
This is why we've compiled some ideas to get your brain cogs going:  
Basic bundles
The simplest idea for kitting is to provide a bunch of the same items and sell them as a package.  
This could be a way of grouping products in terms of colors, styles, and quantities. For example, if you sold handmade mugs, you could sell bundles of four in red and then bundles of 4 in blue. It might sound boring, but it doesn't have to be.  
Bootea came up with a cool name for its bigger packages of de-caffeinated tea with 28 Day Teatox packages. They do the same with 14-day ones too. Pretty neat, huh?  
The point here is that you encourage larger sales while also incentivizing your customers with small discounts. It's a great way of selling your staple items, which you make the largest quantity.  
Just be sure not to put your star items in bundles — especially if they are luxury items. In the eyes of the buyer, this will devaluate your product.  
Custom sets
Taking basic bundles a step further by giving customers more options is a great way of inventory kitting.
By offering add-ons, extras, and options for your products, you can create as many bundles as you have options available. It's essentially a subtle way of giving levels and hierarchy to your product lines — the King and Queen alongside the regular Jacks and Jesters.  
With the example of mugs, you could offer the add-on of a steel-enforced handle.  
If a vengeful enemy drops your mug, it won't break straight away.  
And now, you would have a basic bundle and a premium bundle to offer customers — good times. 
It will give the impression of quality to your premium products and give your customer more choice. Once they are invested in your system, they'll come back for more of those revenge-proof mugs. Just be aware that the components for each bundle are tracked separately in your inventory.  
So, you need to make sure that your inventory management kit software can properly handle your raw materials inventory.   
Personalized products
"What's the difference between personalized products and custom sets?" I hear you ask.  
Well, personalized products or bespoke goods are when you allow the customer a say in customizing the product, which makes a product totally unique. Which is different to custom sets which are predefined by you. A personalized product could be putting a name on the back of a football shirt or a pet's face embroidered on the front of a felt handbag.  
You could work this into a special package by offering a product alongside an accessory plus an element of personalization: 
Mug + Coaster + Custom text on the mug  
That's an attractive proposal, wouldn't you say? 
PRO TIP: remember that personalized parts become make-to-order products. This means they will take a bit longer to get to the customer.
Subscription boxes
Here's an exciting prospect — imagine guaranteeing yourself future sales by getting customers to subscribe to a mystery package of products that you deliver to them regularly.  
There are so many companies selling subscription boxes nowadays. Lootcrate is a huge phenomenon that can send you monthly packages of t-shirts associated with your favorite show. A brilliant concept that can be adapted to so many kinds of manufacturing businesses:
It's a little something to be excited about once a month for the customer, and it'll always keep them coming back for more.   
You could make them feel extra special by making it invite-only for your most loyal customers.
Seasonal and holiday
Gift baskets are a form of kitting that is a sure-fire way to generate a buzz with your customers.   
You're making their life easier by doing all the hard work of putting a package together for them — this one's fun to play around with and always a great hit for the D2C e-commerce seller. Get creative and tailor your products to the nearest holiday, festivity, or even season.  
Sell your mugs as winter mugs at Christmas with a coaster and cinnamon stick thrown in.
You don't have to change or compromise your product necessarily.  
You could create a Thank you basket or an I'm sorry gift basket for those of your customers who've messed up. Give the bundle an appropriate title and ensure that products fit the theme. Here are some packaging ideas for handmade items to make your holiday bundles special.
Giveaways
Giveaway bundles are a way of giving back to your customers and generating buzz around your brand.
You could get started on a promotional giveaway by putting up posts on your social media profiles and having a lottery-style competition. Loyal customers could, for example, post photos of themselves with your product to get a chance to win a prize bundle. You get to put your awesome mugs and bags on display for the world to see and share while bringing more people to your store at the same time. 
Win-win. 
It's also great to put the giveaway on your website, so all your eggs are not in the social media basket. Don't do the giveaways too often, or the buzz won't be so effective, and you might accidentally give everything away for free. 
Product samples
How do you get people to try something new? Give them a taste, of course. 
Put together a batch of samples and give them their own SKU. Sample packages can be used to be sent to other businesses that could use your product and even to your loyal customers to grow your fanbase. It's advantageous if your products fill a new gap in the market or are easy to break down into sellable pieces. 
Just send a small cutlery sample if you got a new dinner set to sell. 
Selling new tables and chairs? Put together a material kit of your raw materials like polished wood and make them available on your site. Everyone loves the smell of wood through their letterbox. 
Of course, this might be tough to do if your products are larger, high-value items, but where there's a will, there's a way — don't be afraid to get creative here.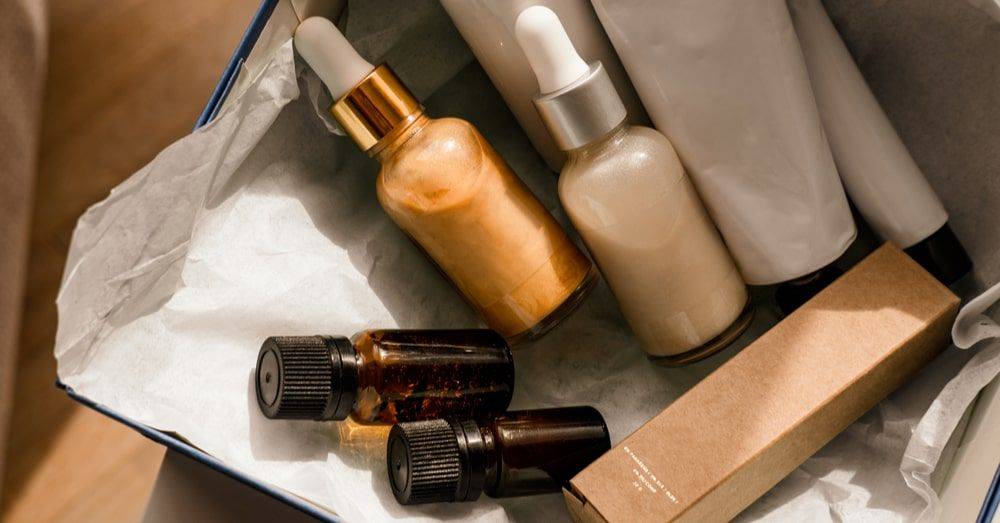 Using kitting manufacturing for product launches
Inventory kitting isn't limited to small manufacturers either.
So many larger-scale companies have created product bundles that make a rumble for product launches and keep the competition on their toes. Game consoles like Xbox and PlayStation paved the way for product launch bundles to become a mass appeal concept. Offering pre-orders of limited-edition games console bundles is how the big players make sure to lock in their audiences before a single product has gone on sale.
But really, anyone can do this if you have enough of a buzz about your new product launch.
You can do this through a marketing campaign that includes an exciting storyline for your new product and fits your customers' lives. Put some cheeky posts on your social media about a limited edition mystery launch and get the people talking. Then you can put a bundle together which includes your new product plus some accessories, and wham – you got yourself a highly anticipated purchase.
Are you a Shopify store owner?
In that case, there's a brilliant app out there for you called Bundle Builder, which you can use to create any one of these kitting types. The app lets you customize bundles to your heart's content, allowing you to increase the amount of money customers spend per visit.
One of its awesome features is creating bundles made of fixed products and some products customers can choose from. Ideal if you are looking to make a range of attractive options for your product launch, which can suit your customer's diverse tastes.
This app is especially useful because it allows you to create custom bundles while the sales order can display the chosen items separately. Many other apps create bundles as a single product and add the options as line properties. The sales orders do not display the entire product recipe because they always have the same SKU. With Bundle Builder, your sales orders will be complete, and your product recipes will display properly.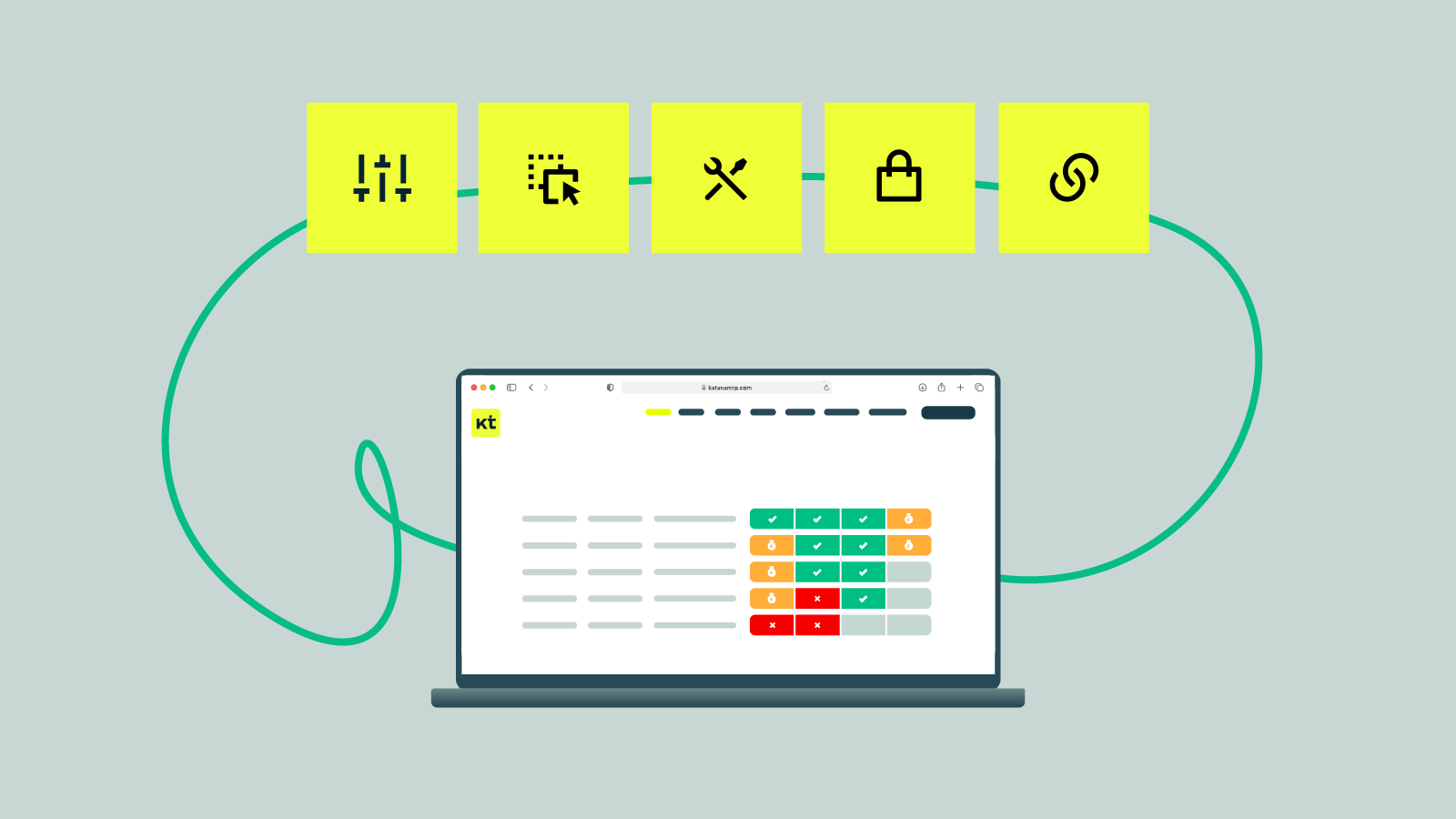 Tools for implementing kitting manufacturing
There are just so many ways that product bundles can enhance your business.  
But going back to the basics — what will kitting ultimately bring you? It allows you to bring excitement to your customers but will also give you a fresh perspective on your product lines. Think of all the possibilities that come into view when you stop seeing your products as singular items and as the potential to work together in unison.  
Which is why it's also important to have the tools with which you can make this production process as visible and smooth as possible.  
Katana's ERP warehouse management solutions allows you to make bundles that you can sell directly through your e-commerce store without any extra spreadsheets.  
It's all there right in front of you. 
Katana's visual platform allows you to see all of your products at a glance and decide which works well together as a kit.
You know which materials or final products are available for each kitting bundle. It works by allowing you to create products made up of other products to create a single, unified SKU. The components of each bundle will be kept track of in real-time so you can make sure that your kitting packages are always available for demand.  
You know if the bundle is available through the final product availability and if there is any piece missing when your material availability conveniently turns red. And even more brilliantly, these bundles can be sold directly through your e-commerce or Shopify store without updating any tedious spreadsheets. You can spend less time worrying about your Shopify inventory and more time creating your fantastical bundles of joy. 
What is Katana ERP manufacturing software?
Katana is the ultimate all-in-one platform for SMB manufacturers looking for complete production process and warehouse management.  
Katana, perfect for straight forward productions runs or discrete manufacturing workflows, gives users access to essential manufacturing features such as:  
Whether you're a micro-manufacturer with a few machine shops on the production floor or a large-scale factory with multiple assembly lines and complicated workflows like discrete manufacturing — Katana is a scalable SaaS that can support your business, saving time and money for you and your company.   
Try it for free. You can use Katana for the first 14-days absolutely free, so you can see for yourself how Katana can take your business to the next level.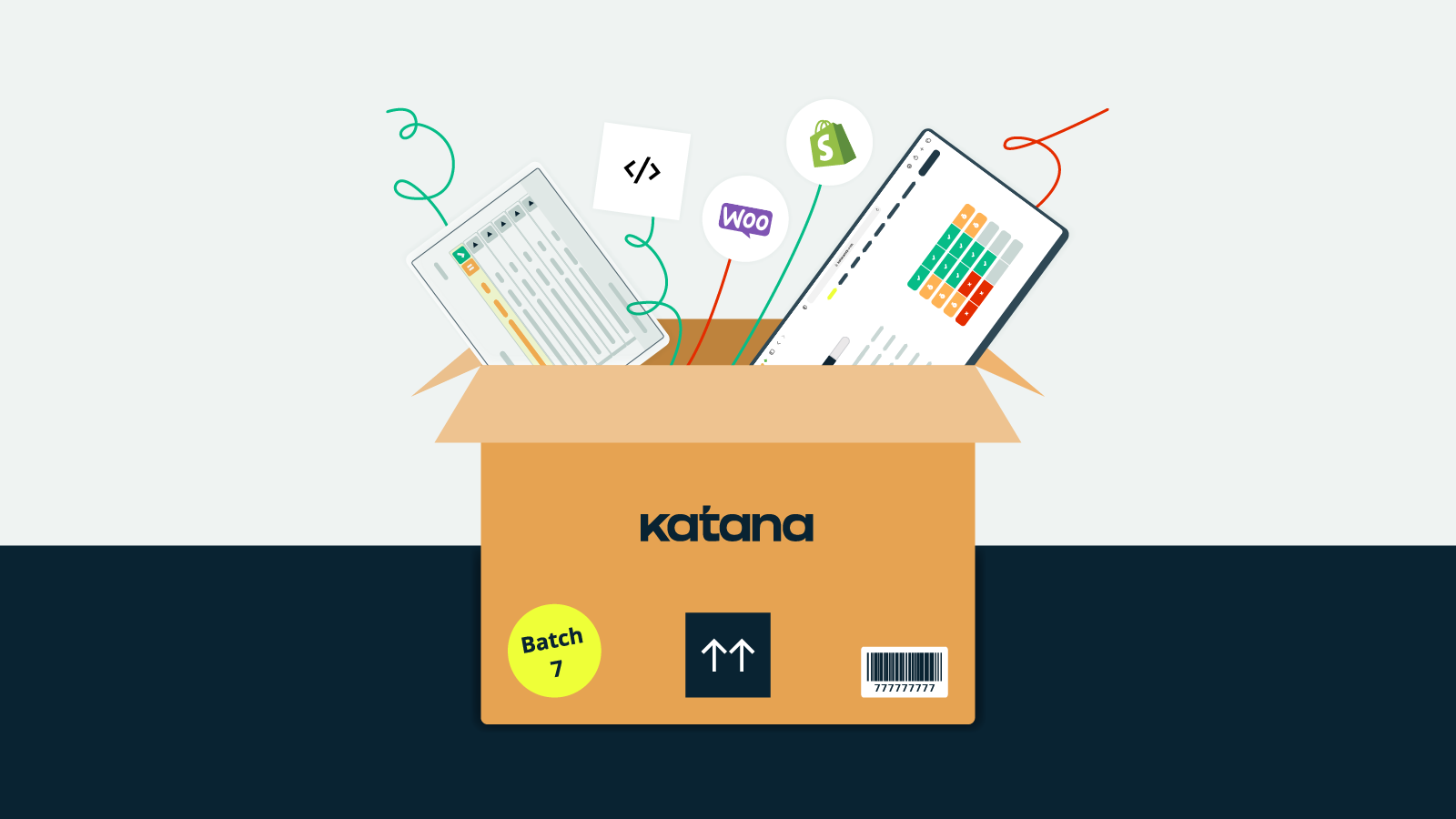 Move your inventory to the cloud