We needed end-to-end traceability from raw ingredients through to finished products. We also wanted an accurate inventory system for batch planning, warehousing, and sales. Katana fulfills all our needs in a simple, easy solution.
Irah Vet
Founder and CEO at Hornby Organic
Create and evolve your wine varieties with software that helps you focus on production and reduce admin
Use our wine inventory software features to make daily operations more efficient so you can focus on perfecting your wines and improving or maintaining quality for your customers.
Get set up in under 7 days
1
Sign up for a free trial
Start your free 14-day trial to try Katana risk-free. No credit card required.
2
Select your plan
We recommend the Advanced plan to get full access to all the best features on your trial.
3
Sync with other tools
Connect to your accounting, e-commerce, and reporting tools for maximum visibility.
From fine wines to design wines we're here to help make processes easy
The satisfying moment when your customer uncorks a bottle of wine has a lot of work leading up to it. Katana is here to help ensure that work isn't harder than it should be. The food and wine industry is massive, and it's tough to make your brand stand out. Katana helps you optimize processes so you can focus on getting your wine information out into the world. Integrate with leading e-commerce and shipping integrations to reach customers globally and track everything in one place.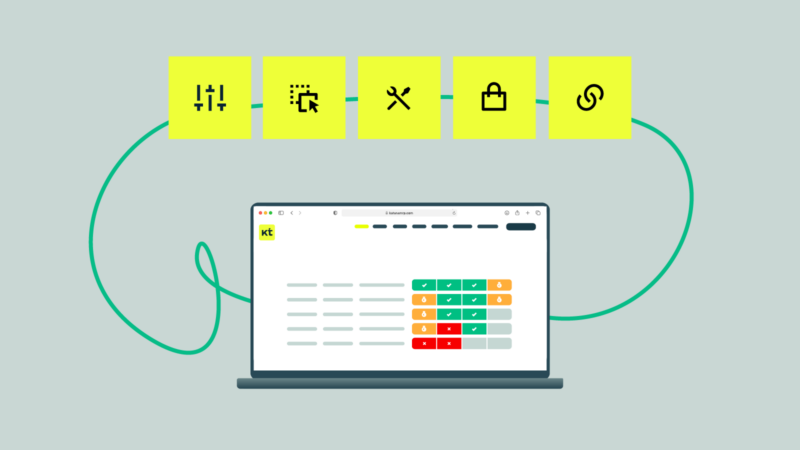 Manage your cellar inventory and produce wines with less waste
Using Katana's platform, you can track your inventory through every stage of production. These might be wine barrels, wine bottles, wine corks, or even wine bottle tags, but you can see how much demand you have for each, and how frequently they need to be reordered. You can then automate reorder points, so when you hit a certain number of stock, an order is created and you won't be hit by stock-outs.
You can then also work with your warehouse team using the Katana Shop Floor App to create tasks, refine product recipes, and track completed and shipped orders so nothing gets missed or delayed.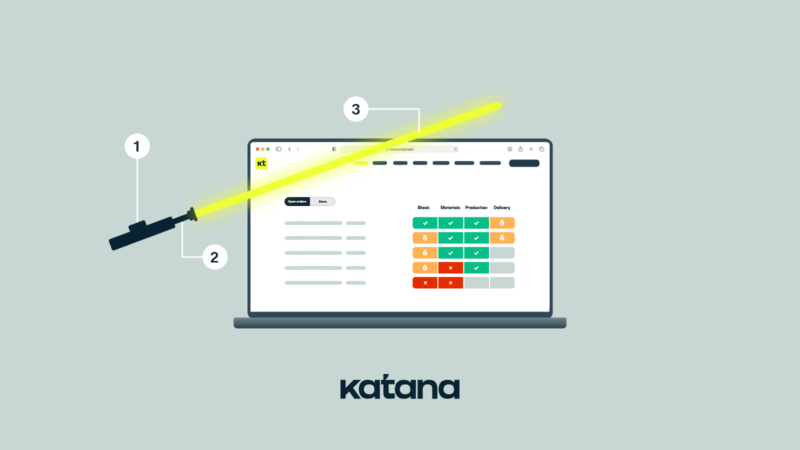 Help your customers fill their wine cellar with friendly e-commerce platforms and super shipping tools
Whether you choose to sell your wine via the internet or in a physical store, so you can literally hear the cash registers ringing, Katana can support your efforts. If you have your own winery website, you can integrate with one of our many e-commerce partners to make sales flow smoothly, and choose one of our shipping partners to send products to their destination.
If you're selling in a physical or pop-up store, to help enthusiasts increase their wine collections, you can sync your wine data from the store POS system with Katana using our integration with Shopify. This means sales data is never lost, and you can make informed decisions about which wines to prioritize in production and which might be costing you valuable raw materials.
Integrate with the best e-commerce,
accounting, reporting, and CRM
software out there
Create custom API integrations
Use Katana's open API to create custom workflows and connect to apps beyond our list of integrations. Automate data transfers between the services you use to level up efficiency. Take a look at our API documentation to learn more.
Wine inventory management software FAQs
Get the visibility you need to move products and make decisions