We needed end-to-end traceability from raw ingredients through to finished products. We also wanted an accurate inventory system for batch planning, warehousing, and sales. Katana fulfills all our needs in a simple, easy solution.
Irah Vet
Founder and CEO at Hornby Organic
Winery management software that offers a view of your entire operation, from production to bottle to sale
Katana works for wineries of all sizes, from small vineyards to large operations, helping you refine daily processes, minimize unnecessary admin, and boost productivity across your operations. Here are the Katana features that make wine production management manageable at scale.
Get set up in under 7 days
1
Sign up for a free trial
Start your free 14-day trial to try Katana risk-free. No credit card required.
2
Select your plan
We recommend the Pro plan to get full access to all the best features on your trial.
3
Sync with other tools
Connect to your accounting, e-commerce, and reporting tools for maximum visibility.
Grow your wine business and take on the wine industry by producing more and wasting less
Whether you craft boutique fine wines or produce thousands of bottles for a wider market, Katana's winery software can help make your daily operations smoother and simpler. Our software can be used by wineries of all sizes, allowing you to compare products in terms of production time, sales performance, and wastage, and then plan tasks with your team to make operations smarter and more efficient and simplify business management.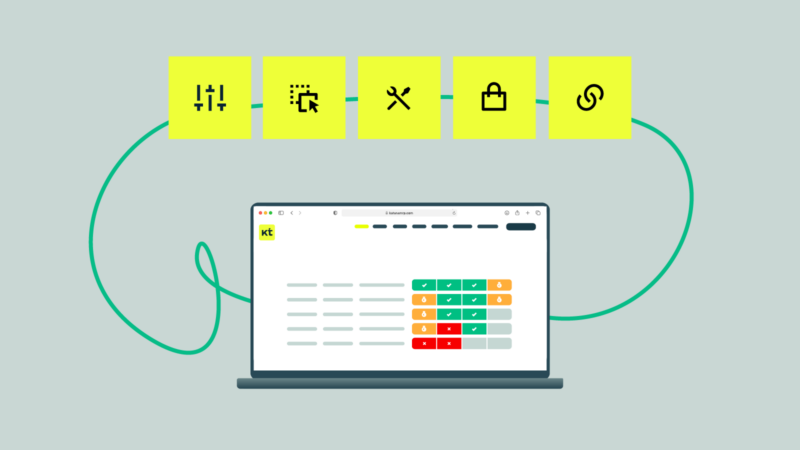 Perfect your production process to get the most from every grape
Use Katana's software for winery management to track your raw materials in real time. Wine software like Katana ensures you're never suddenly out of stock on any items and can plan ahead to meet and surpass customer expectations and make it to the top of the wine industry. The product management process is simplified with our extensive and intricate product recipes, helping you work with your manufacturing team to specify which elements go into each product, in what quantities, and in which packaging. The winemaking process itself might be separate from Katana if you're creating batches in bulk, but you could also track the usage of your grape stocks, which wines they make up, and how much you're losing due to expiry to optimize wine production.
Our warehouse shop floor app will show product recipes and can help with time tracking, understanding how long it takes to make each bottle or batch of wine and where tasks could be made easier for you or your team. It also allows you to see when products are completed and shipped, so you can see the lead time for each individual variety of wine in your inventory.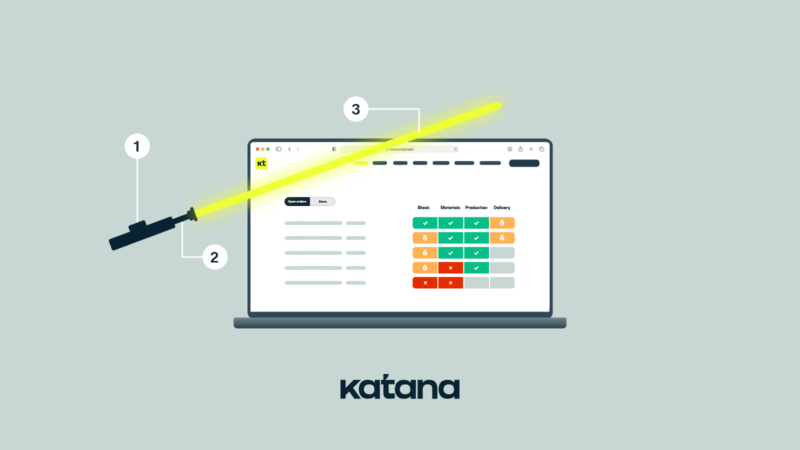 Reach wine enthusiasts with your products and send them safely with our shipping partners
Katana integrates with a number of e-commerce and accounting platforms, so you can choose the option that best suits your operation and align sales and accounting teams. You can easily manage sales from an online-only store, as well as a pop-up or permanent physical location. Anything is possible with our partner Shopify, which allows you to integrate and sync your e-commerce store and Katana with POS systems to keep all of your sales data can be safely stored in Katana. 
Our sales partners aim to make things customer-friendly, and with prompt shipping and consistently high-quality products, you'll see user ratings for your company rising, as well as customer satisfaction. Katana comes with a range of pricing options, which you learn more about here.
Integrate with the best e-commerce,
accounting, reporting, and CRM
software out there
Create custom API integrations
Use Katana's open API to create custom workflows and connect to apps beyond our list of integrations with top-tier software solutions. Automate data transfers between the services you use to level up efficiency and connect Katana to the best software for your business from sales management solutions to accounting integrations. Take a look at our API documentation to learn more.
Winery management software FAQs
Get the visibility you need to move products and make decisions