Integrately opens the door for you to connect to even more apps
Connecting Katana with Integrately allows you to seamlessly sync data between Katana and a library of hundreds of different apps.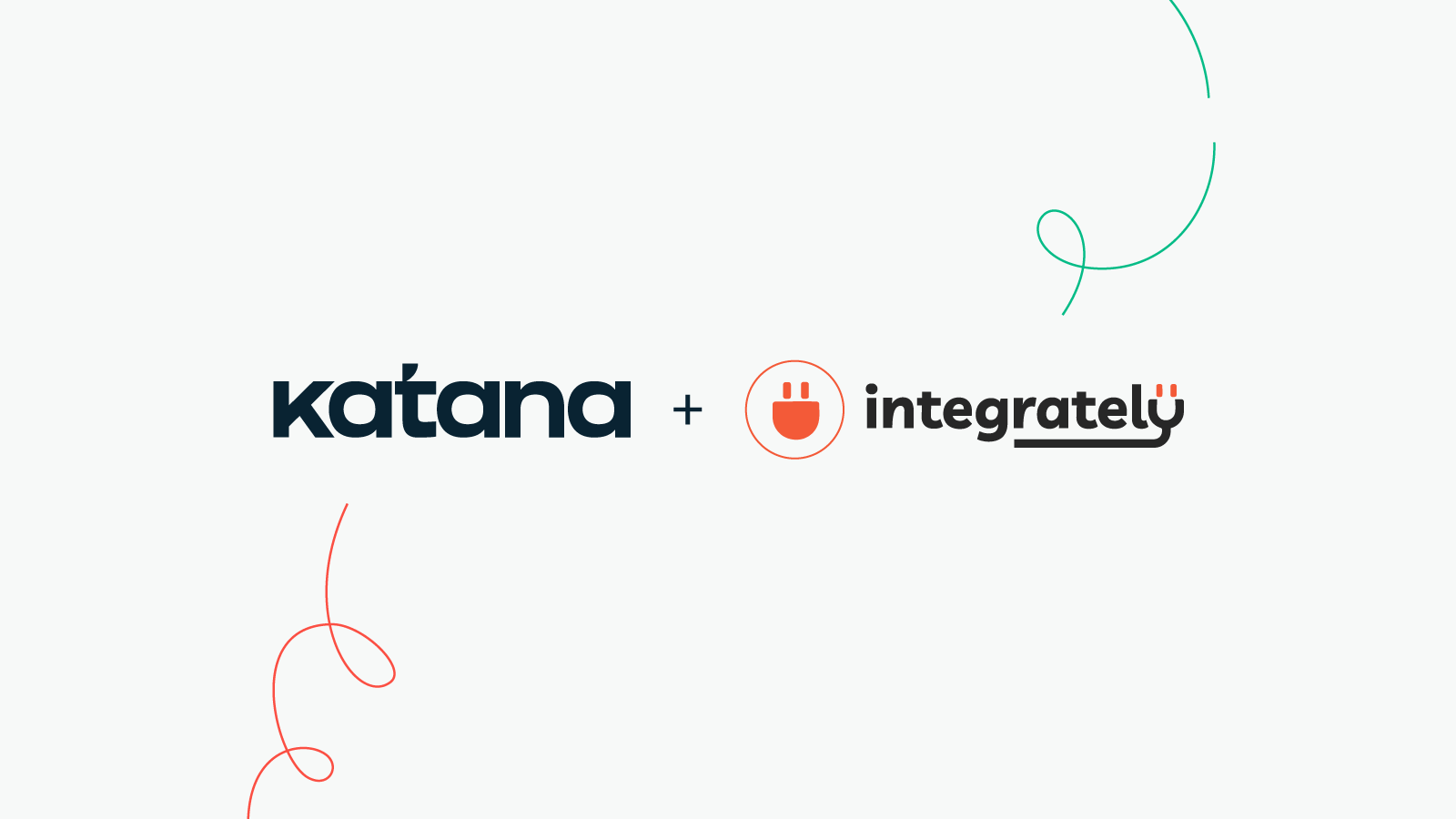 Introducing Integrately, our newest integration to help you seamlessly connect your Katana account with a myriad of other helpful business apps. Integrately is available for everyone using Katana, regardless of your plan.
What is Integrately
Integrately is a no-code solution that allows you to easily integrate with hundreds of other apps in a few clicks. You can choose from either ready-to-use automations or set up your own workflows.
Save time wasted on repetitive tasks by optimizing your workflows through Integrately so you can focus more on manufacturing and business development.
What's possible with Integrately and Katana
Once your Katana account is connected to Integrately, you'll benefit from the 900+ apps you can easily connect with Katana. This integration allows you to create automations for:
Finding customers, products, or sales orders
Creating a sales order, a product, a tax rate, or a customer
Updating a sales order, and more
Here are a few examples of some of the integrations and automations you can enable through Integrately:
Export data from various cloud platforms like Google Sheets, OneDrive, etc.
Optimize shipping by syncing sales orders between Katana and shipping services
Send emails, Slack messages, or SMS if the status of your sales order changes
Drive deals from marketing and CRM platforms like Marketo, Zoho CRM, etc.
Connect Katana with Monday.com, Trello, Asana, or other task management tools
Getting started
Head to Integrately and create an account.
Inside Integrately, go to New automation > search for Katana > Set up to add the Katana connection.
When prompted to create a connection to Katana in Integrately, Sign in to Katana.
Authorize the connection by following the prompt to log in to your Katana account.
Enter the same email and password you use to log in to Katana and click LOG IN.
That's all there is to it! If you'd like to learn more about connecting to Integrately, check out our Knowledge Base.
Happy integrating!
Move your inventory to the cloud