We needed a system that could help us assign and schedule tasks, as well as see how long the life of a product is in terms of how long it takes to make, label, and shrink wrap. We needed this information by the item itself and a way to multiply it long-term so when taking on larger projects, we know if we need more help and can directly see the cost of materials and operations. We also wanted a better overview of our inventory, and Katana had all of that.

Alaina Oehrlein
Production Lead at Essence One
At first, we approached work ad-hoc, mainly doing everything by estimations. But once we got started with Katana, we were able to formulate a schedule and get our stock under control. Before, we would quite often experience delays but, since using Katana, we've been able to be on top of our order fulfillment.
Madeline White
CEO at Natural Native
Optimize your business with inventory management software features
Katana's cannabis inventory management system is your digital buddy in the sometimes-dreamy journey of being an entrepreneur and a manufacturer. Building a quality cannabis product demands consistency and wise time allocation – Katana's cannabis software helps you master both.
Get set up in under 7 days
1
Sign up for a free trial
Start your free 14-day trial to try Katana risk-free. No credit card required.
2
Select your plan
We recommend the Advanced plan to get full access to all the best features on your trial.
3
Sync with other tools
Connect to your accounting, e-commerce, and reporting tools for maximum visibility.
Maintain your cannabis inventory with a single platform and simplify production
You know you're dealing and wheeling in the right industry when NBA's (NBA is the world's leading basketball league, not something silly like No Bros Allowed) most beloved coaches and influential players are openly advocating cannabis products. However, the competition is growing. Cannabis dispensaries and manufacturers need to be and remain innovative in their operations.
Your choice of cannabis software can have a significant impact on your business. It can help make daily operations run smoothly and give you extra time for devising a growth strategy for your company. Katana's ERP helps you obtain a holistic view of your hemp business, as it automates daily workflows and has a reliable tracking system for your product inventory.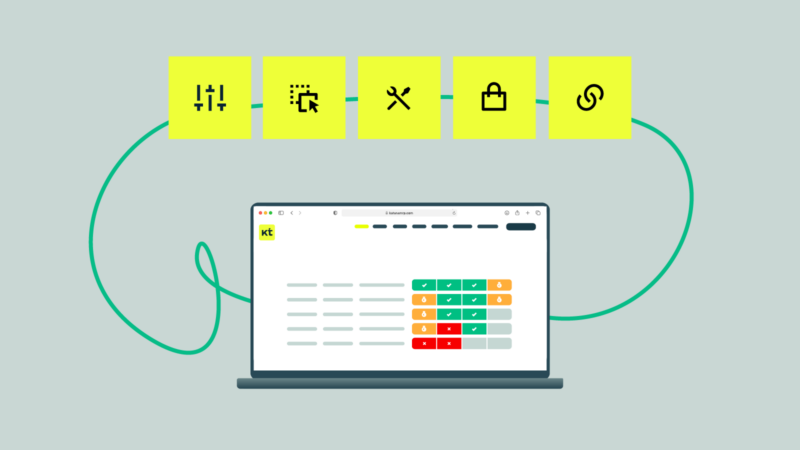 Keep oil and edibles production flowing with savvy management
When you bring your CBD oil or THC edibles production process into Katana, you will understand straight away what your business was lacking. Let's give you an example.
Once you import product recipes into Katana's cannabis software and change production statuses, Katana automatically updates the stock of raw materials. You'll always know what materials are committed to production, and now you can make clearer estimations of when to reorder those materials.
In addition to standard bills of materials, you'll be able to control your warehouses with batch tracking. You can complete the tracking process with barcode scanners for easier stock takes. All of these factors, when combined, allow for more intelligent production scheduling.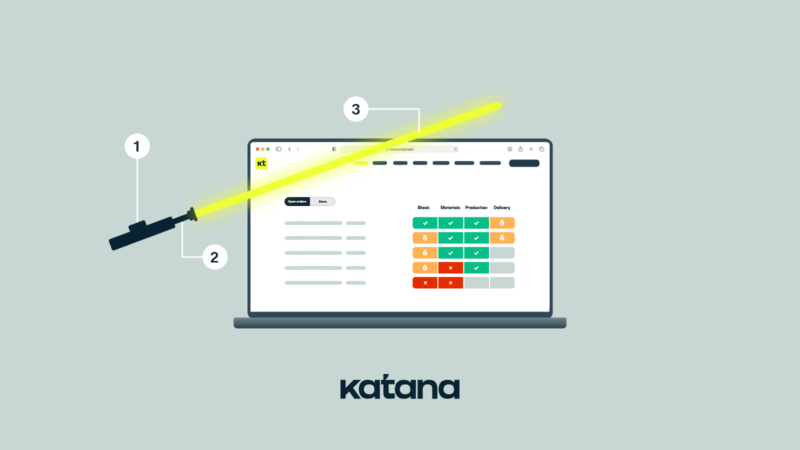 Use integrations to reach both loyal and newfound customers
If you want to skip managing cannabis retailers and instead desire selling directly to customers, find the simplest way possible. For hemp oils, cosmetics, and edibles makers, this might be a single physical medical cannabis store in Canada, California, or, heck, even North Dakota, or through an online shop. Just be 100% sure of what products are and aren't allowed in your market.
However you choose to sell your weed, Katana's cannabis inventory management system can be integrated into the process. Our integration with Shopify can be linked to your own cannabis store point-of-sales aka POS system. You can align sales data to both your accounting and manufacturing software. And speaking of accounting, Katana can integrate with QuickBooks Online and Xero, popular industry-leading accounting software options.
Integrate with the best e-commerce,
accounting, reporting, and CRM
software out there
Create custom API integrations
Use Katana's open API to create custom workflows and connect to apps beyond our list of integrations. Automate data transfers between the services you use to level up efficiency. Take a look at our API documentation to learn more.
Cannabis inventory management software FAQs
Why is cannabis inventory management important?
Cannabis inventory management that is systematic will help cannabis dispensaries operate safely, avoiding hefty licensing fines or suspensions from public officials.
Also, understocking, overstocking, or over assorting (having too many products in a specific category, such as vape arts or edibles) can have a negative impact on your cannabis business revenue potential.
Get the visibility you need to move products and make decisions