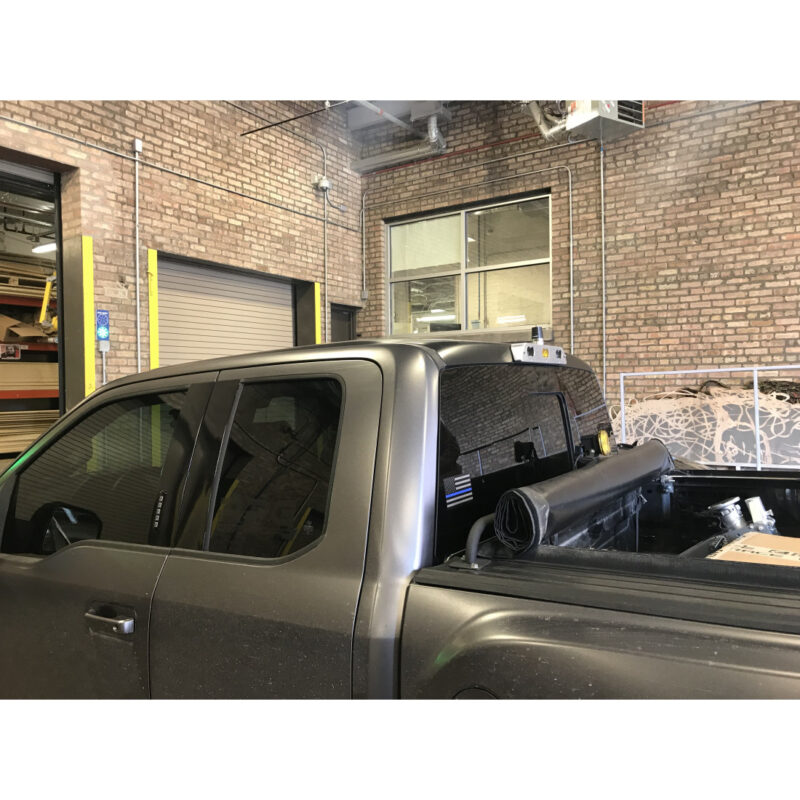 Since implementing Katana's cloud ERP, we've grown our product offering, and that wouldn't be possible without it. It has freed up my time so I can focus on designing and creating more products. It also means that I am not working until 11 pm every night.
Thomas Judge
Owner, GJ Motorsports
Take automotive production to another level with cloud ERP software
Upgrade your automotive manufacturing operations with advanced planning and scheduling features for greater visibility, smart inventory decisions, less waste, and integrated sales, accounting, and shipping.
Get set up in under 7 days
1
Sign up for a free trial
Start your free 14-day trial to try Katana risk-free. No credit card required.
2
Select your plan
We recommend the Advanced plan to get full access to all the best features on your trial.
3
Sync with other tools
Connect to your accounting, e-commerce, and reporting tools for maximum visibility.
Manufacture robust and reliable automotive products with Katana's cloud ERP
Katana's name is an homage to the lean manufacturing principles that came out of Toyota, so we're always excited to see automotive manufacturers achieving success with our platform. Using Katana's automotive manufacturing software, you can cut down on unnecessary admin, and spend more time developing products and expanding your range.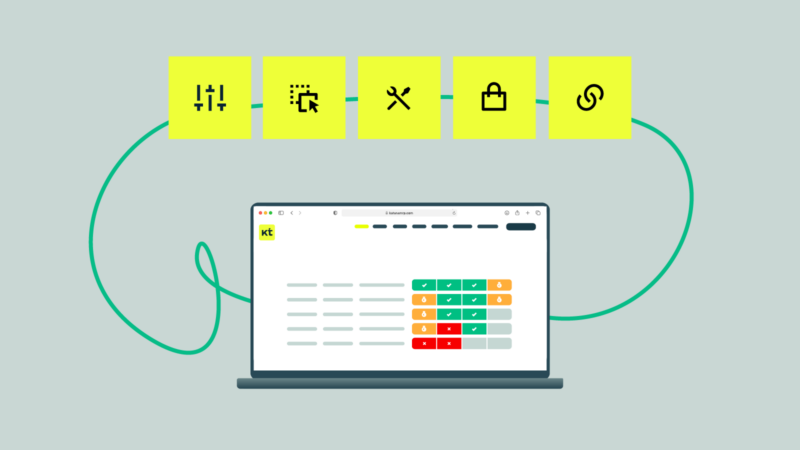 Maintain inventory control, understand material requirements, and keep production quality high
Automotive manufacturers working with industrial machinery need to have clarity over every element of the product. This is where a well-structured bill of materials (BOM) is crucial. These are major features of Katana's platform, helping your team to have clarity over which materials make each product and how they fit within the product designs. Monitoring your BOMs, along with your sales, will help you in supply chain planning and knowing when you need to set automatic reorder points for raw materials which are constantly in demand. With these, your building supply will never be short, and you won't be susceptible to stock-outs.
Your BOMs will also assist your quality management systems to maximize quality control, as you can use product feedback to tweak bills of materials and improve products over time.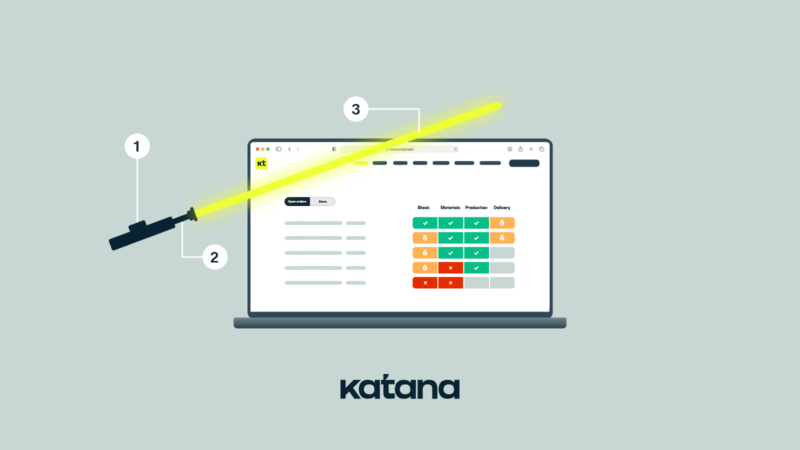 Build compliant products, manage your warehouse, and sell to your ideal market
Building cars or car parts differs from other types of manufacturing, as your products need to remain compliant with certain local and global safety standards. This compliance management can be covered within Katana as you can add notes, comments, and even compliance rules to your BOMs, to make it clear to your automotive manufacturing team what each product's requirements are.
With the Katana Shop Floor App, warehouse management is even easier, as you can set tasks for your team and track completions across multiple locations without even needing to be there. And once products are made and ready to sell, our e-commerce integrations allow automotive manufacturers offer products online or in physical locations, targeting new customers or the automotive aftermarket depending on your preference. Our shipping integrations will also help with meeting customer demands when it comes to delivery expectations and safety.
Integrate with the best e-commerce,
accounting, reporting, and CRM
software out there
Create custom API integrations
Use Katana's open API to create custom workflows and connect Katana's ERP system to apps beyond our list of integrations. Automate data transfers between the services you use to level up efficiency. Take a look at our API documentation to learn more.
Automotive manufacturing software FAQs
Get the visibility you need to move products and make decisions