Bridge the gap between manufacturing and sales with Prospect CRM
Syncing Katana with Prospect CRM helps you gain a better understanding of your customer data while extending your manufacturing processes through lead tracking and the importing of inventory data between accounts.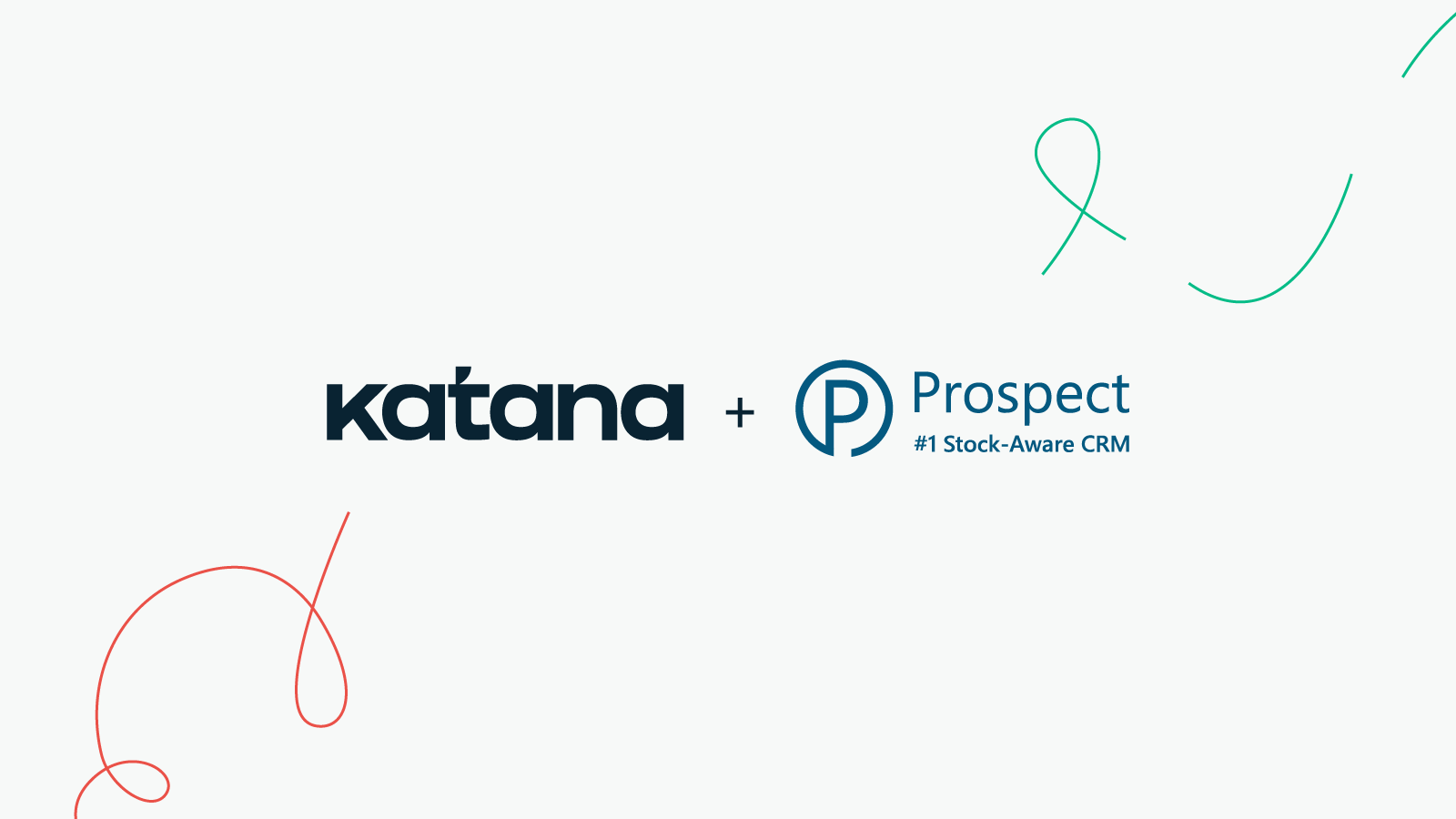 Prospect CRM uses a Stock-Aware approach which makes it ideal for all Wholesale, Distribution, or Manufacturing businesses that want to retain customers and drive sales growth. If you're selling physical products and encountering operational challenges where a conventional CRM falls short, the Katana x Prospect CRM setup helps bridge the gap for B2B manufacturing companies. With this integration, you'll have the opportunity to
Get suggestions and notifications based on Katana sales data
Use products and inventory to quote customers and turn them into sales orders
Import sales orders with rows, prices, quantities, and customer data back to Katana
All the details will automatically sync.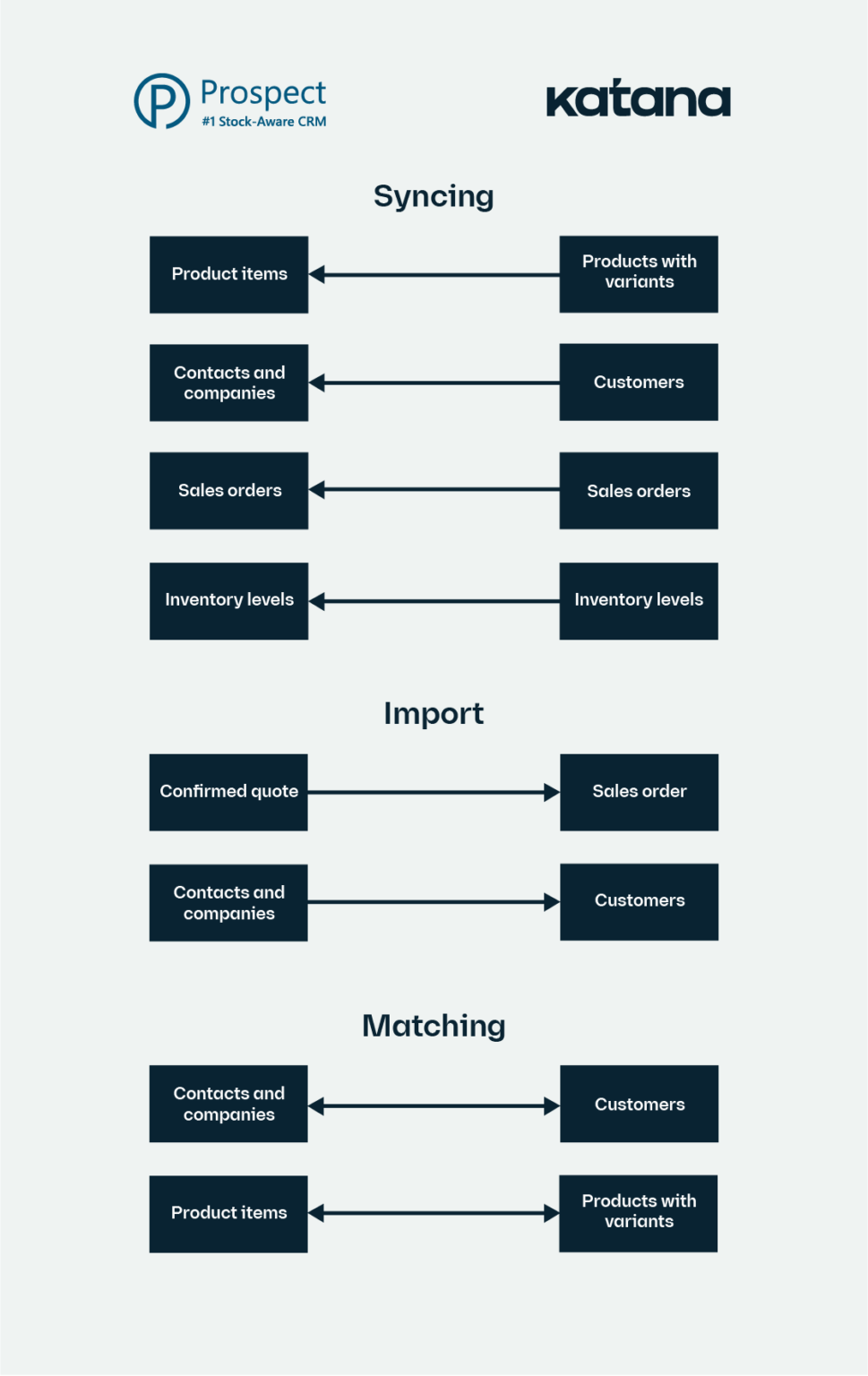 Katana & Prospect CRM integration workflow
Who does the Prospect CRM integration help most?
The Katana x Prospect CRM integration is a perfect fit for any manufacturing business doing B2B Sales. The sync can give you a better understanding of your customer value via RFM analysis – assisting with resource planning from manufacturing and inventory data to future quoting for potential customers. The integration overall will help give your team a better overview of the sales processes across the company.
Keep stock central in both sales and manufacturing
The ability to sync sales orders and inventory data directly with customer history has an immediate impact via increased order value & frequency for your sales department. With improved business reporting, it's easier to grow and better understand business processes throughout departments. With business alerts for regular orders and irregularities, you can better understand customer retention and bridge the gap between intuition and business data.
What's up next?
We know how important new features are and we love building and sharing them with you. Here's what we're currently working on and hoping to deliver over the coming months:
Printing barcode labels in Katana
Partial shipment of sales orders
Contract manufacturing workflow
Until next time, happy syncing!
Move your inventory to the cloud