Use Make to connect Katana to more apps than ever before
Easily automate workflows and integrate with thousands of apps by connecting Katana together with Make.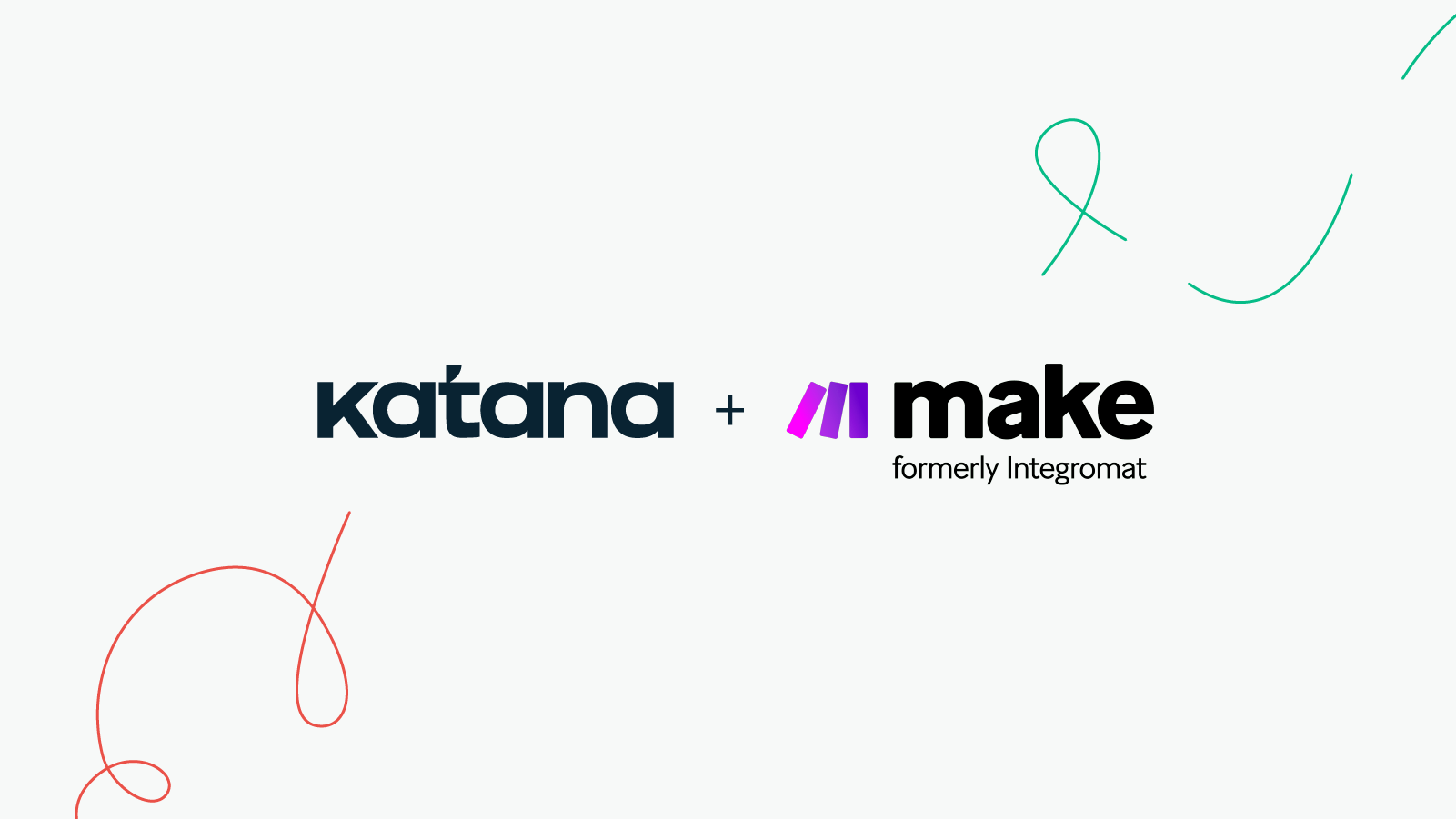 Previously known as Integromat, the newly named Make offers you a powerful code-free solution for setting up custom integrations and automation. Make includes all of the same functionalities available in Integromat along with some additional enhanced features.
Integromat, as it's currently known, will continue to run until the end of 2022, but those already using Integromat can migrate to Make and discover a more robust integration experience.
What is Make?
Make is an integration platform that allows you to visualize, design, and automate workflows in only a minute. The integration seamlessly connects apps and services to simplify automation. Instead of manually dealing with repeated tasks, Make lets you concentrate on activities that help you grow and manage your manufacturing business.
Making the most of Make
Make is one of the most robust integration apps available for Katana – opening up the possibility to integrate with apps vital to your business and automating workflows directly inside of Katana.
Here are a few examples of how the integration can help you run your business efficiently:
Import products, customers, and sales orders from e-commerce or CRM platforms and sync the sales order fulfillment statuses back to the originating system (like Etsy, HubSpot, Squarespace, and Wix)
Get notified about sales order changes in Katana and send this data to other systems
Send inventory data to e-commerce, CRM, and other platforms
Send sales orders to a shipping platform or update the sales order with a tracking number and URL
To help you set up the workflows in just a few clicks, we prepared some valuable templates for you:
How to integrate Make with Katana
If you already use Integromat, sign up to Make using the same email you use in Integromat, and you will then be walked through the migration. You can also find helpful tips about migrating from Integromat to Make on their Help Center.
To begin automating tasks with Make, first create what Make calls a "Scenario". A Scenario describes how data should be transferred and transformed between connected apps and services. Once a Scenario is created, it will look for new data in the specified app or service, then Make will execute the task for you.
Please take a look at our Knowledge Base guide on getting started with Make, and keep an eye on our blog and your email for further updates to Make and other tools and apps.
Happy integrating!
Move your inventory to the cloud