View and export historical stock levels in Katana
Easily view and export your historical stock levels in Katana to grab information retrospectively for your accounting.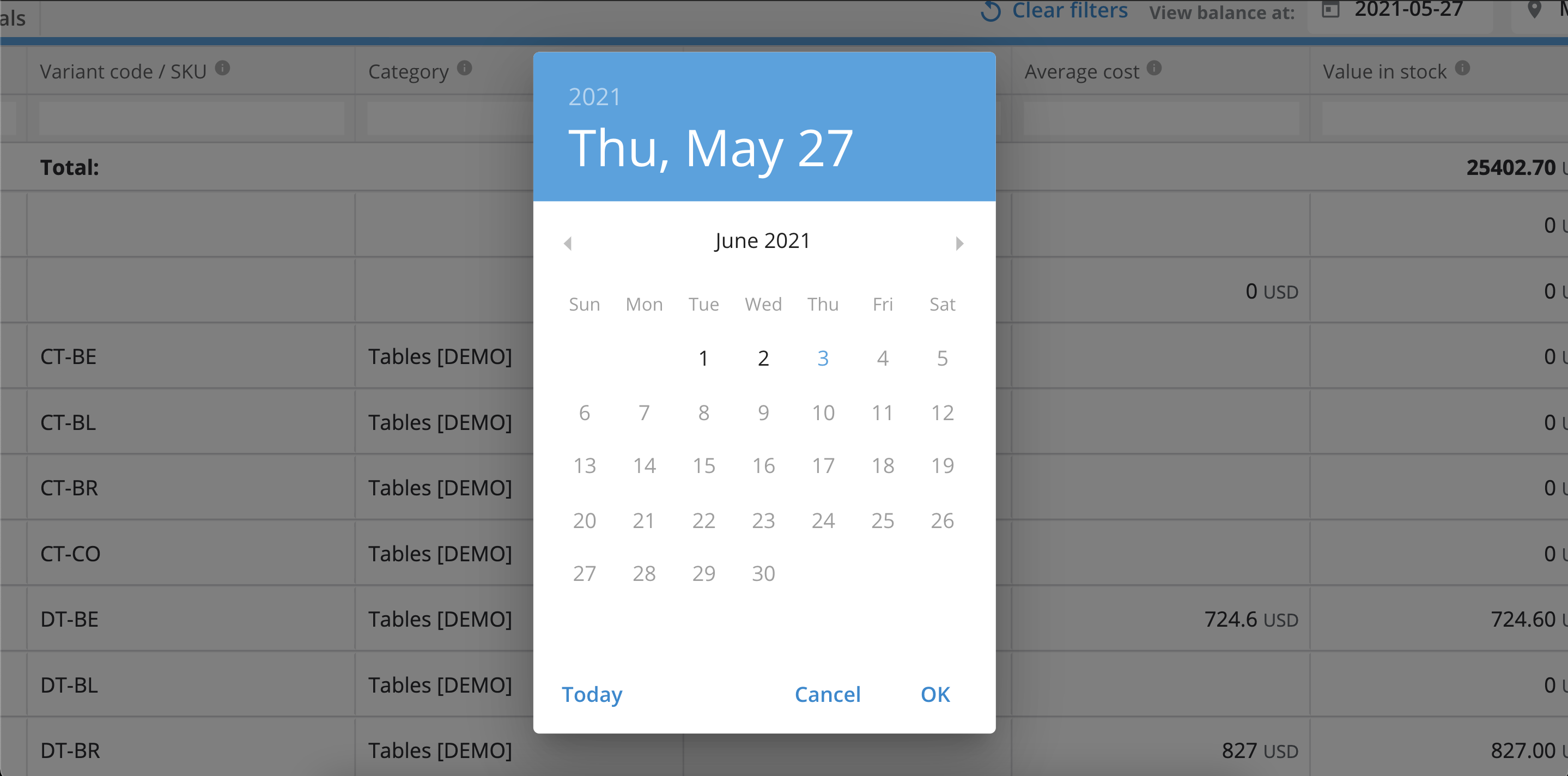 Easily ensure your business's finances are correct and up to date.
You can now check historical stock levels, and export that information onto a spreadsheet for your accounting. 🕵️
If you need information for a specific date, you can now retrospectively retrieve that data with our newest feature.
How to view historical stock levels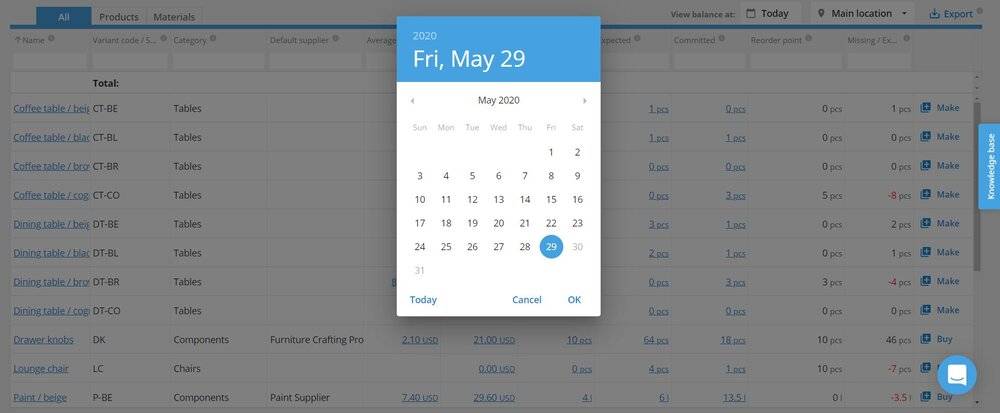 1. At the dashboard, go into your inventory and select the "View balance at:" option to choose the date you want to investigate.
2. Simply select "Export" at the top right to download a spreadsheet for your bookkeeping.
3. Once you're happy, select "Clear filters" to return to your current inventory levels.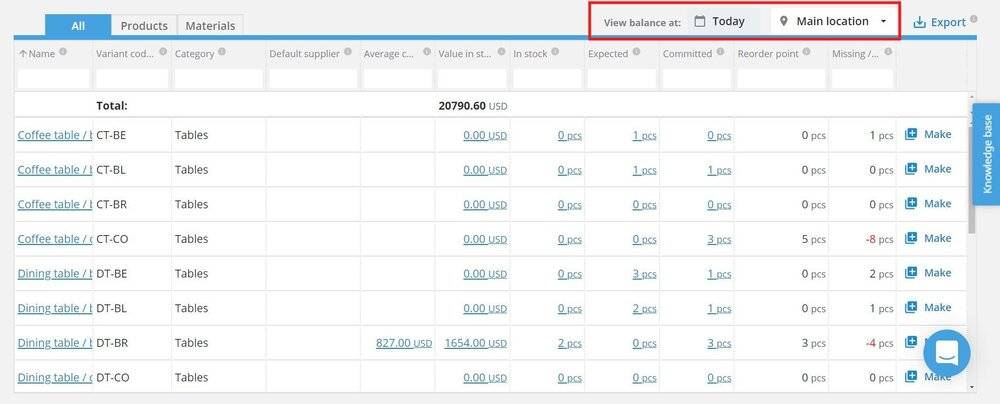 Simple, right?
This latest update is sure to help you stay on top of your bookkeeping.
You can read more about how the feature works in the Knowledge Base article.
If you have any questions or suggestions for what you'd like to see in future updates, feel free to  and let us know.
And until next time, happy manufacturing.
Move your inventory to the cloud