With Katana, we are able to track products, create bills of materials, and set reorder points as well. That was one thing that was very difficult to manage, raw material inventory — for example, how many black t-shirts do I need to order? That was the main reason why we selected Katana.
Lisa Diep
Chief Operating Officer (COO), Peace Collective
The essential features to assist all retail business types with inventory management
Track inventory, manage your business in real-time, work with your team, and sell and ship with partners already integrated with Katana
Get set up in under 7 days
It's that simple. For more guidance visit our Knowledge Base.
1
Sign up for a free trial
Start your free 14-day trial to try Katana risk-free. No credit card required.
2
Select your plan
We recommend the Advanced plan to get full access to all the best features on your trial.
3
Sync with other tools
Connect to your accounting, e-commerce, and reporting tools for maximum visibility.
Use Katana's retail inventory software to reduce daily admin and help you grow your business
The retail world involves constant competition, to get consumers' attention, and ultimately convince them to make a purchase. This is why you need retail inventory software that makes life behind the scenes easier and more automated.
Katana offers you this freedom, with automation in production, simplified stock tracking, and integrations for sales, accounting, and shipping. It's ideal for owners who want a wider view of their business, and more time to focus on long-term growth.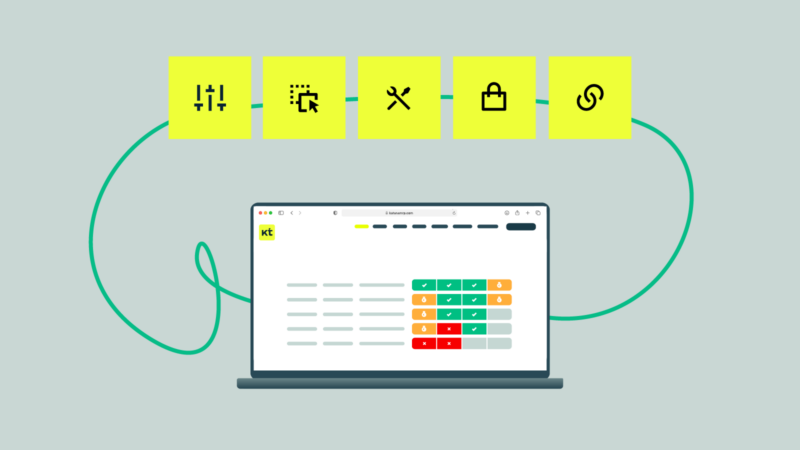 Advanced inventory tracking, barcode stock counts, and across multiple locations
Using our bills of materials feature, you can create product specifications for each individual product, and using sales data you can then create optimum reorder points for your raw materials. This means you won't be hit by a stock-out at the wrong moment, and you aren't over-ordering products in less demand, creating an ideal supply chain.
You can also use our shop floor app for remote warehouse management, creating daily tasks for your team, and tracking completions. They can also do stock counts using barcode scanning within your facilities, so you can get detailed inventory reports and keep your data up to date. And this is possible across warehouses or storage facilities in separate locations, so you're not tied down to a single building.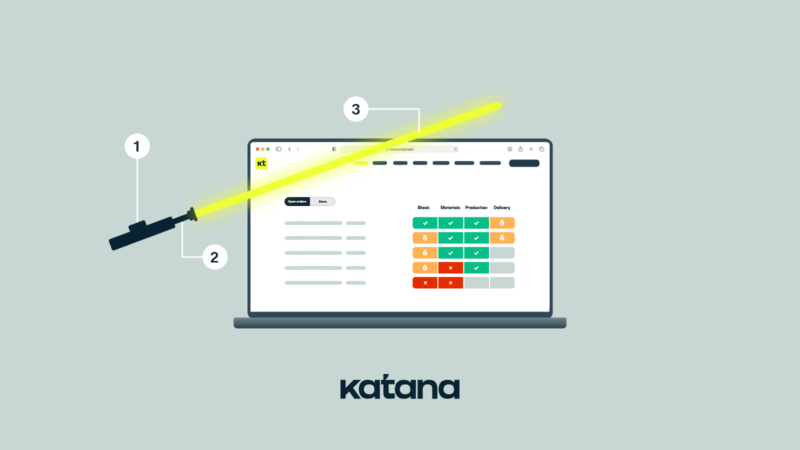 Sell online and in-person, and maintain consistent sales and accounting data
In our features section, we mentioned our great e-commerce options, but retail often focuses on brick and mortar physical stores. And we know it's crucial that you're able to sell in retail locations across a country, or countries, and still maintain your data. Thankfully, our integration with Shopify lets you take advantage of their POS solution, syncing data from sales in a permanent or pop-up location back to your online store and ultimately back to Katana.
This data can then work together with your accounting software so you can keep your online books up to date and keep optimizing production. Leaving you more time to spread the word about your amazing products on social media – if that's your thing.
Integrate with the best e-commerce,
accounting, reporting, and CRM
software out there
Create custom API integrations
Use Katana's open API to create custom workflows and connect to apps beyond our list of integrations. Automate data transfers between the services you use to level up efficiency. Take a look at our API documentation to learn more.
Retail inventory management software FAQs
What pricing plans does Katana offer?
You read about how much Katana's software costs on our pricing page, and explore our four plans – Essential, Advanced, Professional, or Enterprise. From there you can also click talk to our team, and contact sales if you'd like a one-to-one chat about how our platform could help you.
So head over to the pricing page or click here to head to our homepage and read more about Katana.
Get the visibility you need to move products and make decisions