Changes to Shopify orders now automatically synced in Katana
Shopify sales order changes now automatically reflect in Katana, updating your manufacturing orders based on live sales order adjustments.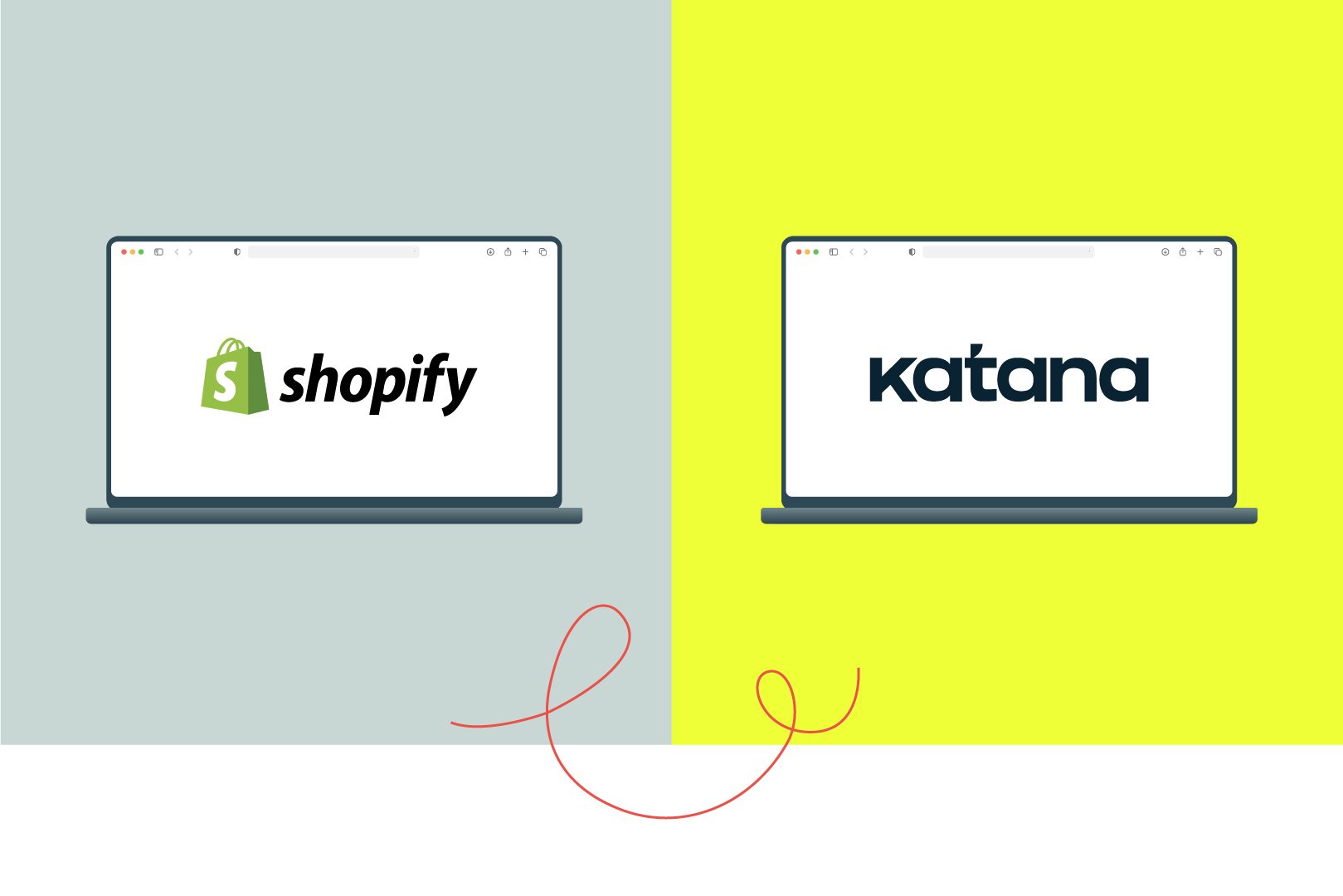 Manual updates to Shopify sales order changes are now a thing of the past. Katana's latest update makes it possible to automatically sync changes made to Shopify orders to reduce human error and keep your data aligned. These real-time updates help you optimize resources and keep your manufacturing team informed to minimize waste and ensure on-time order fulfillment.
When this feature is enabled, Katana will:
Delete refunded, canceled, or deleted Shopify sales orders automatically
Update sales order rows based on item changes in Shopify (item quantity, removing an item, adding a custom item or line item)
Unlink In Progress, Blocked, or Done manufacturing orders and notify users in Katana
All new Katana accounts will have this functionality enabled by default. For all existing account owners, you would need to enable it in your settings — here's a quick guide on how to do it.
How to use Katana and Shopify
Katana's native integration with Shopify allowing you to manage all your inventory and manufacturing processes in one visual platform — and is available to Katana users on any plan. Get the live insights you need to ensure on-time manufacturing of products and raw material purchasing to avoid stock-outs and stay up to date.
Integrate Katana and Shopify to:
Sync inventory between Shopify and Katana to ensure accurate stock quantities in your webshop
Automatically update manufacturing orders based on sales order changes in Shopify
Import sales orders from your Shopify store and POS system to visually manage order fulfillment and production
Monitor raw material availability and finished products to fulfill Shopify sales orders on time
Assign and schedule production tasks for floor-level employees and track real-time progress
Want to learn more about connecting Katana to your Shopify store? Head over to our Knowledge Base or contact our support team.
Happy selling!
Get a demo and discover the power of real-time insights