Automate order management and sync BigCommerce stock
Our latest integration lets you keep BigCommerce and Katana data in sync — giving you total visibility and control over manufacturing.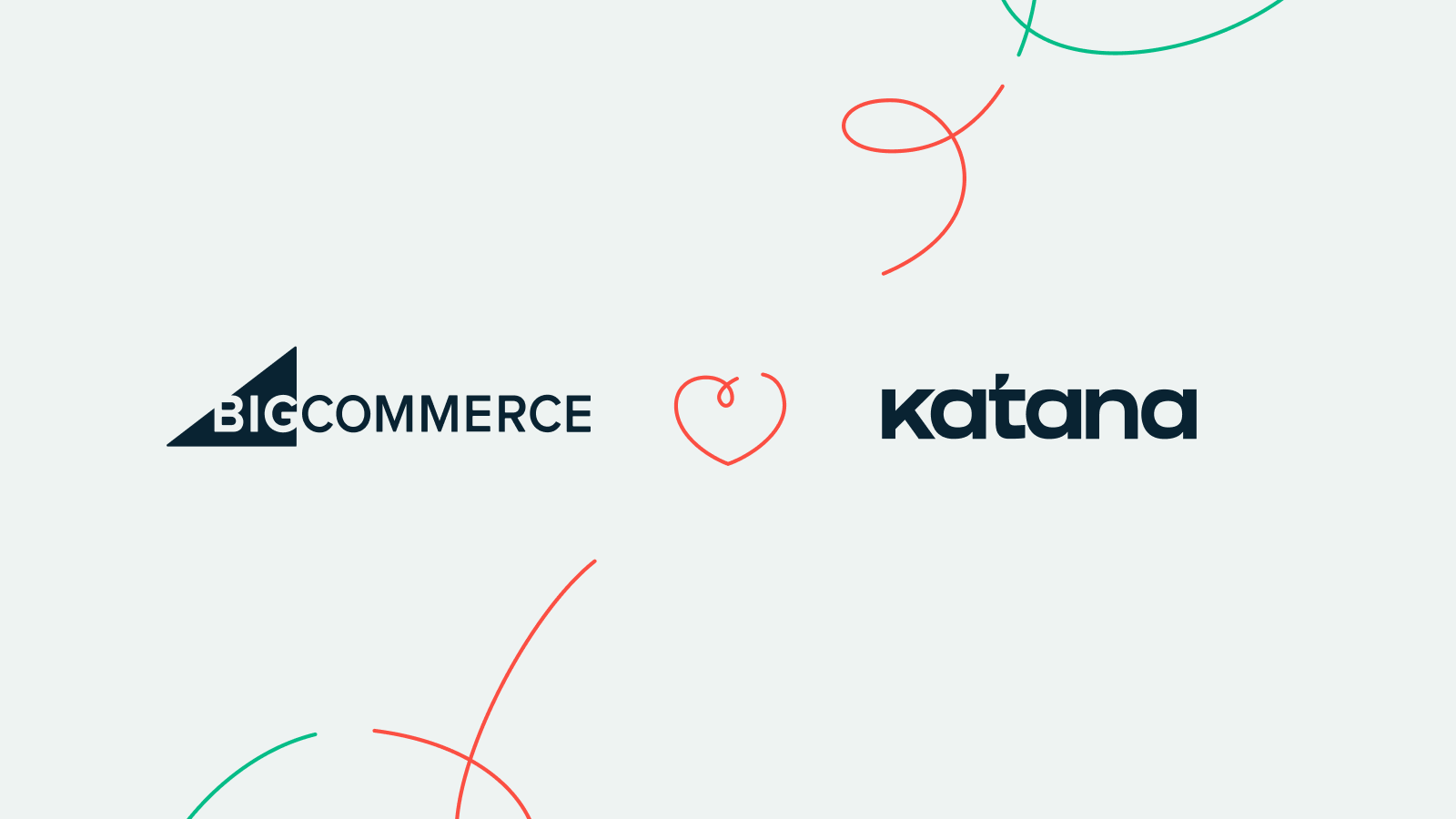 At Katana, we think life is better when your tools get along and work well together. This type of synergetic thinking is exactly what went into the new integration for quickly connecting your BigCommerce store to Katana. Once integrated, all your customers, stock, products, and sales orders will automatically import from BigCommerce to Katana and after the connection has is established, you can also sync stock, sales orders, and SO fulfillment statuses between both applications!
Get the most out of the BigCommerce integration
As one of the most powerful B2C and B2B e-commerce solution providers around, BigCommerce provides functionalities and workflows for both medium and large retailers. When paired with Katana, BigCommerce can support the growth and milestones of your company.
Integrate Katana to your BigCommerce store to:
Track BigCommerce sales in real-time
Import sales orders to visually manage order fulfillment and production
Fulfill MTO and MTS orders simultaneously with total visibility of operations
Make data-driven decisions based on insights into your sales orders

Manage your inventory and stock levels in one platform
Connecting Katana to BigCommerce
To begin the integration setup, head to Settings in Katana and choose Integrations from the left-side menu. Once there, select BigCommerce from the list of integrations and insert your BigCommerce store hash. Next, decide what you want to sync and import and that's it — Katana will begin importing data from BigCommerce.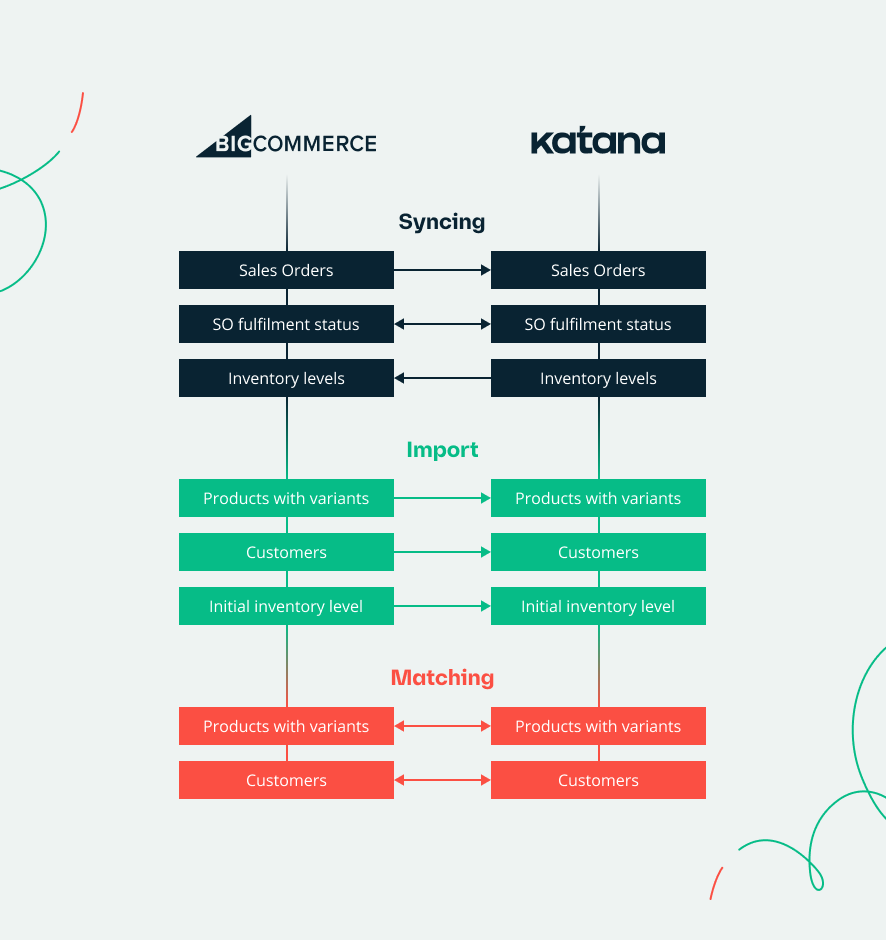 Overview of what is synced, imported or matched between BigCommerce and Katana.
The BigCommerce integration is great for anyone who wants to manage their sales orders efficiently between Katana and BigCommerce. The best part is that this integration is available to everyone on any plan.
If you'd like to learn more about connecting Katana to your BigCommerce store, simply head over to our Knowledge Base or contact our support team.
Happy manufacturing!
Move your inventory to the cloud