Plan your resources with manufacturing ERP software for small businesses
The majority of workforces use manufacturing ERP software for material requirements planning, inventory management, and plenty more. Learn the benefits of such software, and why they are essential for modern-day manufacturing companies.
Manufacturing without ERP software makes staying competitive challenging
Let's face it, direct-to-consumer business manufacturing is bigger than it ever was. That brings your company many opportunities – but plenty of competition, too. Software is becoming a staple of the manufacturing world, both in managing production and sales channels – the power to possess agility is essential. ERP software allows you, as a small business, to manage, prioritize, and most importantly, scale your operations in this ever-competitive space. Let's dig into the how.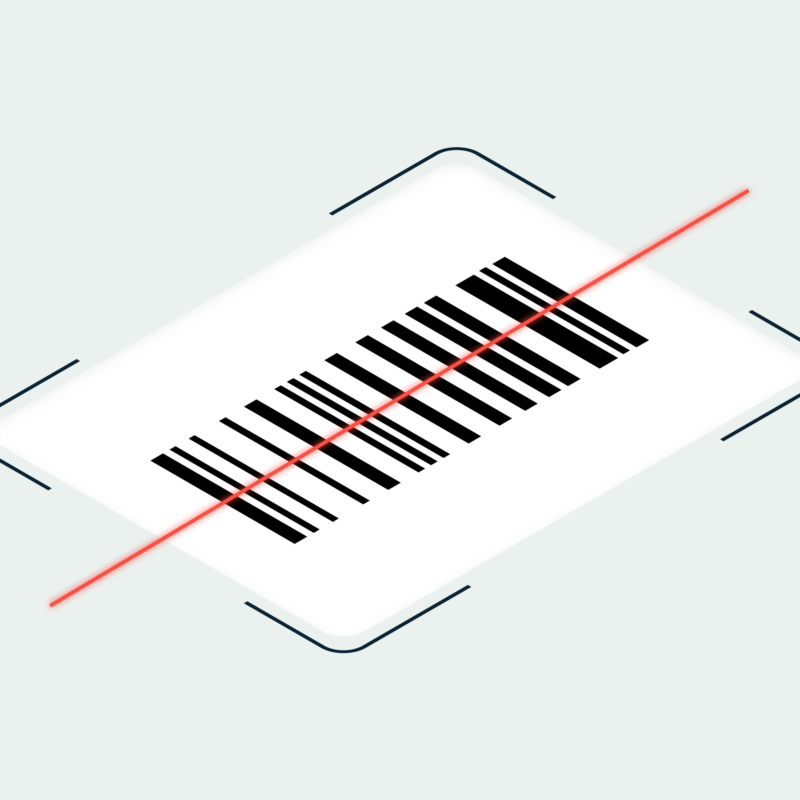 Manufacturing ERP software supplies complete visibility of your inventory
This allows you to have total visibility over your inventory, also helping you prevent instabilities in productivity. No more will you need to worry about new orders failing to be completed on time due to lack of raw materials – all the data you'll ever need is managed.
Sounds good, right? Well, there's more: ERP software for small businesses like yours gives you real-time alerts when new products need to be created or when shortages are surfacing concerning your raw materials.
ERP solutions like Katana give you the chance to exploit your untapped resources – including tracking material health, checking up on material costs, and ensuring you have enough raw material for manufacturing at any one time. In addtion, it can help you with your financial management and planning for future projects.
Manufacturing ERP software like Katana gives you the power to:
Utilize priority-based planning for material requirements, helping you avoid stockouts

Keep track of your current, committed, and expected stock numbers in realtime

Oversee materials and product types in one system

Check your resources and inventory across multiple warehouses

Scan and recognize several barcode types, including internal, supplier item codes, and batches
Eradicate wasted time and start saving money with the suitable ERP software
By facilitating a hassle-free flow of materials and goods, manufacturing software helps your operations become much more efficient. There's nothing more frustrating than holding on to a specific product or material for too long or, indeed, allowing it to go when you may need it the most.
As a small business, saving money is vital to sustained growth. As a manufacturer, having the right products on hand at the right time is also crucial. Put those two things together, and you get ERP software – namely, Katana.
Not only can you reduce costs with more negligible overhead, but you'll be avoiding wasting your products due to complicated inventory management. Oh, and did we mention the hundreds of integrations with the industry's biggest e-commerce and accounting tools?
Katana's integrated cloud ERP system makes it effortless for you to:
Connect Katana's cloudbased ERP software to your e-commerce store, accounting tools, and much more – to maintain a perfect sync for your data.

Follow your business manufacturing costs based on your Bill Of Materials (BOM) and production procedures

Develop multi-level BOMs with subassemblies for proper financial management

Make accurate pricing choices based on your product margins and production schedule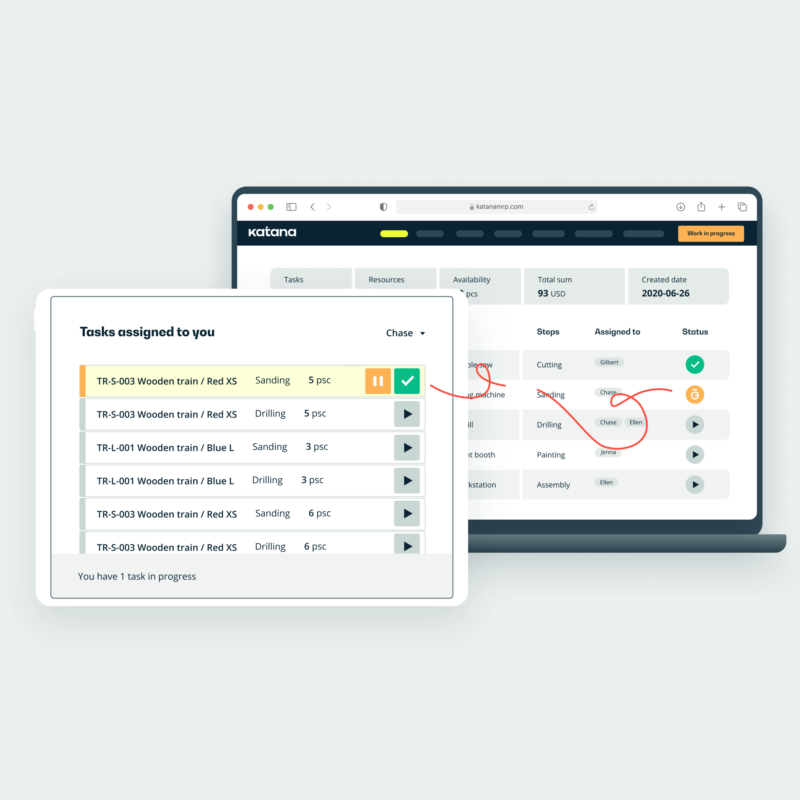 ERP solutions enhance your resource planning and scheduling
ERP software is a solution designed to assist manufacturers in their quest to be more efficient. Thanks to its ability to manage and track resources, as well as its capacity to give you foolproof planning options – your business will be more organized than ever.
You'll soon be planning and scheduling your production and business operations faster and more coherently – ensuring your company remains in the loop with all current developments.
MRP solutions and ERP systems enable you to do more than just material requirement planning. You can also look over other critical resources, like machinery and employees – this allows your business to use manufacturing software to the full extent and ensures you'll be running silky smooth.
Katana's cloud ERP manufacturing software is a solution designed to:
Re-order your priorities based on what your most efficient manufacturing tasks are

Track business operations and material requirements to ensure seamless sales order fulfillments

Determine and eliminate delay risks concerning your material supply

Receive accurate and detailed completion dates in order to keep your sales team up-to-date

Get a complete overview of the live floor-level production status
Integrate cloudbased ERP software with the services you know and love
Connect Katana to third-party software or create your own workflows via API
There are plenty of options available, from e-commerce and CRM to accounting, reporting, and automation integrations which help simplify your essential business operations. Katana's manufacturing software has been built with simplicity in mind – whatever the software you need, we've got it covered. Take a look at our growing list of integrations in order to find out more.
With Katana, we are able to track products, build recipes for materials, and set reorder points for our materials as well."
It's great to be able to see where inventory faults happen and being able to fulfill orders and where the turnaround happens."
Katana accurately keeps stock of assemblies and ingredients so that I can plan production and get instant feedback on whether we enough resources in stock."
We also wanted an accurate inventory system for batch planning, warehousing, and sales. Katana fulfills all our needs in a simple, easy solution."
Get a demo and discover the power of real-time insights