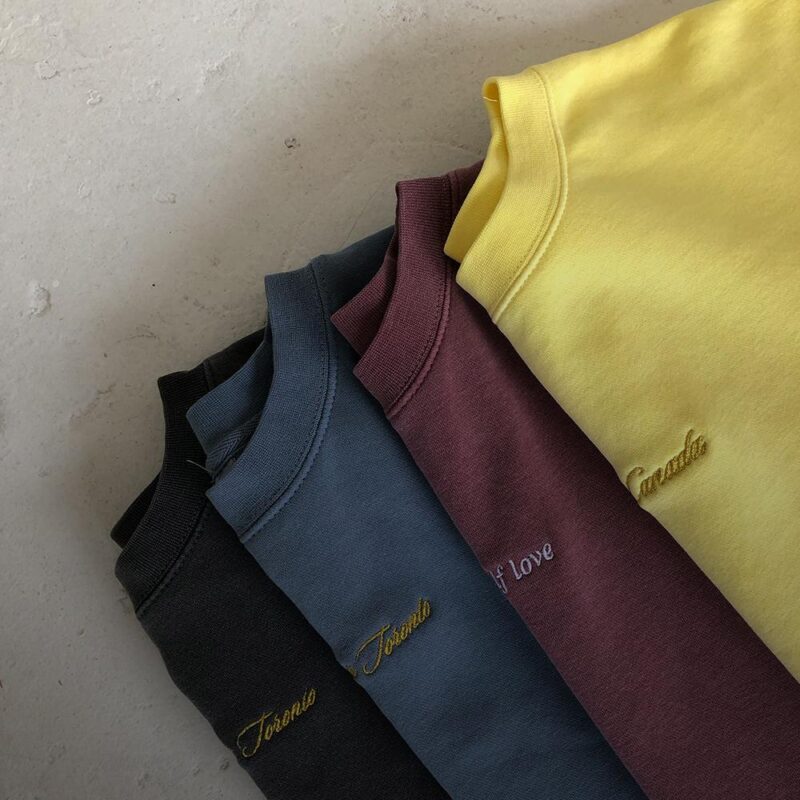 I would 100% recommend Katana to other apparel businesses, especially as the fashion industry moving towards sustainable, made-to-order manufacturing is picking up more. I definitely think Katana is the right platform for a lot of brands starting out in the apparel industry.
Lisa Diep
Chief Operating Officer (COO) at Peace Collective
Textile software for enhancing productivity and production planning
Katana's manufacturing software supports textile businesses with the features they need for optimized textile management. Use Katana to gain a real-time overview of your textile and apparel production process and find
bottlenecks
in your production cycle.
Get set up in under 7 days
1
Sign up for a free trial
Start your free 14-day trial to try Katana risk-free. No credit card required.
2
Select your plan
We recommend the Advanced plan to get full access to all the best features on your trial.
3
Sync with other tools
Connect to your accounting, e-commerce, and reporting tools for maximum visibility.
Implement textile ERP into your business and stitch your operations together
Katana supports garment and apparel manufacturers in the textile industry — from the smaller workshops scaling their embroidery business to industrial factories that produce the fabric. Katana offers an intuitive platform that will give you total visibility into the fabric production cycle. Whether you want to plan production, improve the existing production process, or gain knowledge of what raw material to stock in advance.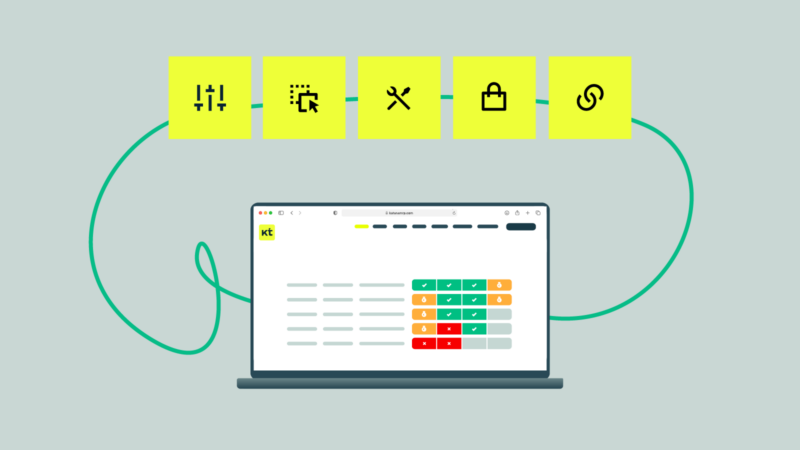 Track the progress of your textile productions via Katana's manufacturing ERP software
Katana is useful for production managers because it can track batches and raw materials in real time. You can think of a textile ERP as a separate digital insurance policy to ensure that a manufacturing company doesn't have to worry about running out of items or overstocking. You can plan ahead to meet customer expectations and sleep peacefully knowing an automated system has your back.
With the help of ERP software, companies can seamlessly import customer requests and remain on time with their scheduled deliveries. You can track everything from stock levels to production lines so that each task moves along at a smooth pace without any major setbacks or disruptions.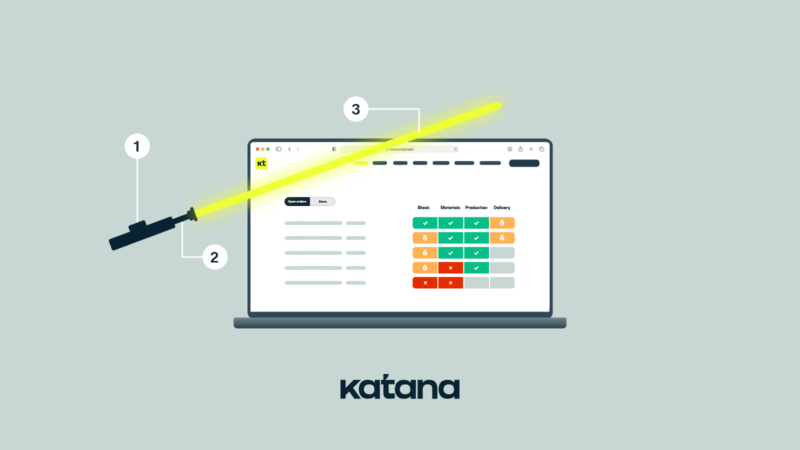 Weave together all your favorite business tools
Think of Katana's textile industry software as a tie dye t-shirt — Katana as the shirt and the colors, your other platforms. You can integrate Katana's ERP for textile with other e-commerce, accounting, and shipping solutions like Shopify, WooCommerce, Xero, and QuickBooks Online, just to name a few. This allows you to manage your inventory, production planning and finances, all from one platform.
Katana's garment software comes equipped with a ton of native integrations, and it also integrates with many more tools via third-party integrations. You can even build your own customized integrations into Katana via the open API — the only limit is your creativity.
Integrate with the best e-commerce,
accounting, reporting, and CRM
software out there
Create custom API integrations
Use Katana's open API to create custom workflows and connect to apps beyond our list of integrations with top-tier software solutions. Automate data transfers between the services you use to level up efficiency and connect Katana to the best software for your business from sales management solutions to accounting integrations. Take a look at our API documentation to learn more.
Textile Manufacturing Software FAQs