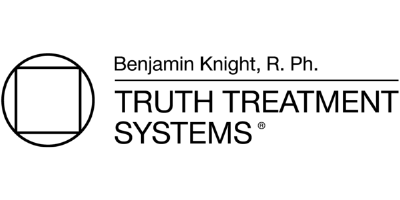 We were having issues accounting for bundled products as well as tracking labor costs in realtime. I have enjoyed that Katana has these capabilities and we no longer have to count thousands of products each week!
Bradley, Product Development Manager
Pharmaceutical Cosmetics, 30+ employees
Take control of your entire
business — from inventory to customer relationship management
Katana gives you all the necessary tools to manage your inventory and manufacturing processes. By integrating your other platforms with Katana, you can also manage your accounting, reporting, shipping, and more from the same central hub.
Integrate with the best e-commerce,
accounting, reporting, and CRM
software out there
Create custom API integrations
Use Katana's open API to create custom workflows and connect to apps beyond our list of integrations. Automate data transfers between the services you use to level up efficiency. Take a look at our API documentation to learn more.
Get set up in under 7 days
1
Sign up for a free trial
Start your free 14-day trial to try Katana risk-free. No credit card required.
2
Select your plan
We recommend the Advanced plan to get full access to all the best features on your trial.
3
Sync with other tools
Connect to your accounting, e-commerce, and reporting tools for maximum visibility.
Full control of your raw materials to maintain excellent product quality
The cosmetics industry has incredibly high demands when it comes to product quality. Using contaminated or low-quality ingredients will quickly damage your reputation and your sales. Besides that, there are also a lot of regulatory hoops to jump through, so you have to be on top of your operations to meet all the compliance requirements.
Implementing Katana's enterprise resource planning or ERP solution gives you the tools you need to manage your manufacturing and distribution and take full control of your whole product lifecycle, including quality management. Katana provides you with a real-time overview of your inventory, manufacturing processes, costs, and more.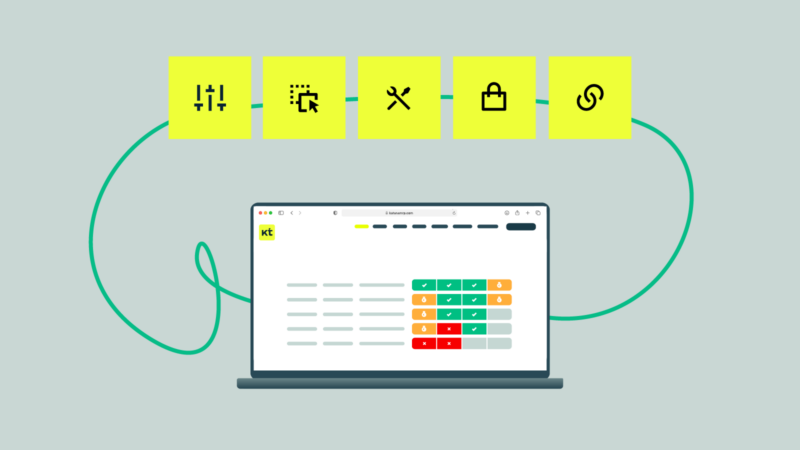 Cosmetics manufacturing software with end-to-end traceability
Given the high-quality requirements for beauty products, it's crucial to know the exact source of each ingredient. This way, you can trace back issues to the origin and eliminate them before more significant complications arise.
Katana's cloud hosted ERP system comes with a batch tracking feature that allows you to trace all production-related processes. From procurement of raw materials to production, consumption, and disposal to clarify when and where the product was produced. With Katana's batch tracking, you can:
Take control of your warehouse management and  inventory by tracking raw materials, expiry dates, and more
Automatically generate internal and batch barcodes
Get full visibility of your supply chain by tracking inventory across multiple warehouses in real time
Trace faulty batches, materials, and products for effective quality assurance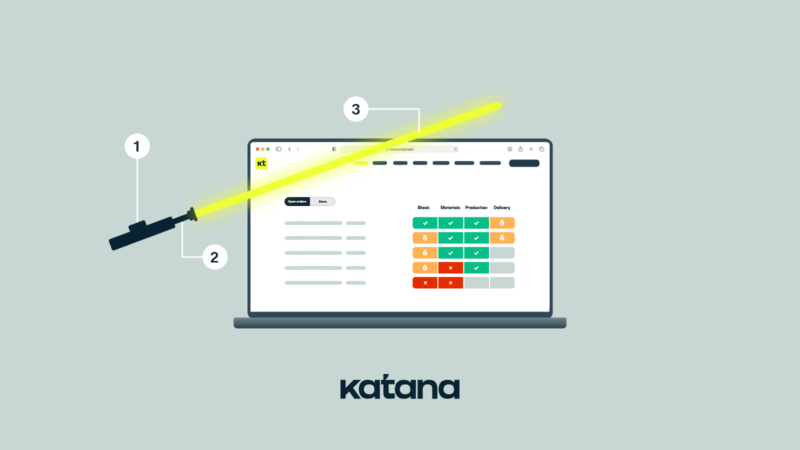 Seamless integrations to boost your efficiency and cut admin time
Managing a health and beauty business has a lot of moving parts and you need to stay on top of everything. You may find yourself constantly switching between tools, copy-pasting information from one platform to the other, and spending a lot of time on redundant admin tasks. In today's competitive landscape these activities can separate winners from the losers. To make sure you stay on the right side, you need all the help you can get to automate manual processes and streamline your operations.
Katana's ERP software acts as a centralized platform that connects all your other business tools. You can seamlessly integrate your accounting, e-commerce, reporting, customer relationship management, and shipping platforms with Katana and manage everything from one place. Kata ensures your information is synchronized across all platforms, so you can make business decisions based on accurate data.
Get the visibility you need to move products and make decisions