Bake your mark on the food and beverage industry using Katana and our integrated partners
Katana food ERP software has the necessary features to make daily life easier for food companies, regardless of your products. Create multiple product recipes, track perishable stock, and work with your warehouse team to make production more efficient.
Get set up in under 7 days
It's that simple. For more guidance visit our Knowledge Base.
1
Sign up for a free trial
Start your free 14-day trial to try Katana risk-free. No credit card required.
2
Select your plan
We recommend the Advanced plan to get full access to all the best features on your trial.
3
Sync with other tools
Connect to your accounting, e-commerce, and reporting tools for maximum visibility.
Make your food production process faster, smarter, and less wasteful
For food manufacturers and distributors, the focus is on delivering a quality product, on time and compliant with food safety standards. And Katana's platform aspires to help you cover all of these, helping cut down on unnecessary daily admin so you can focus on developing your product line and maintaining quality without overspending.
And whether you do distribution yourself, or use an outsourced food distributor, our shipping partners will have you covered.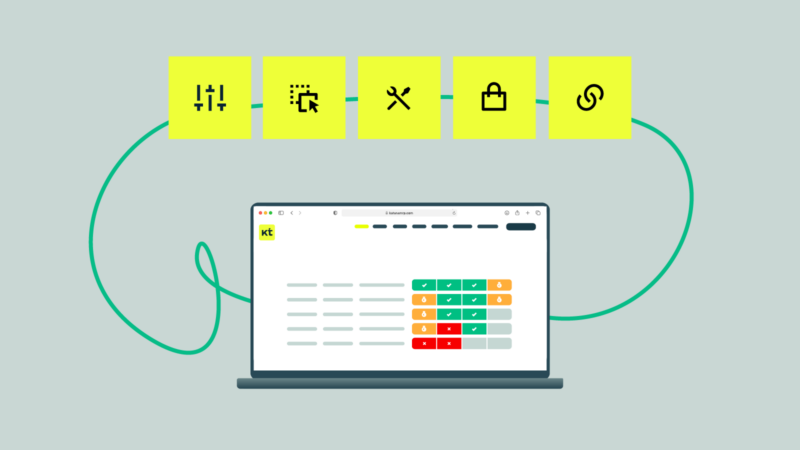 Consistent recipe management, lot traceability, and production improvement
The recipe for your products, or their bill of materials, defines every individual element that goes into them. To maintain quality management, your product recipes need to be consistent, accurate, and well-structured. And Katana offers this within our platform, as well as the option to add notes to recipes in case your team needs to know specific individual details.
We also offer batch traceability with barcode tracking, so you can track perishable stock and product expiry dates to ensure the right batches are being sold and shipped first. Our shop floor app also assists in manufacturing operations, as it enables you to create tasks for your warehouse staff and see when things are done and orders are shipped.
All of this means you can spend more of your daily time on product development.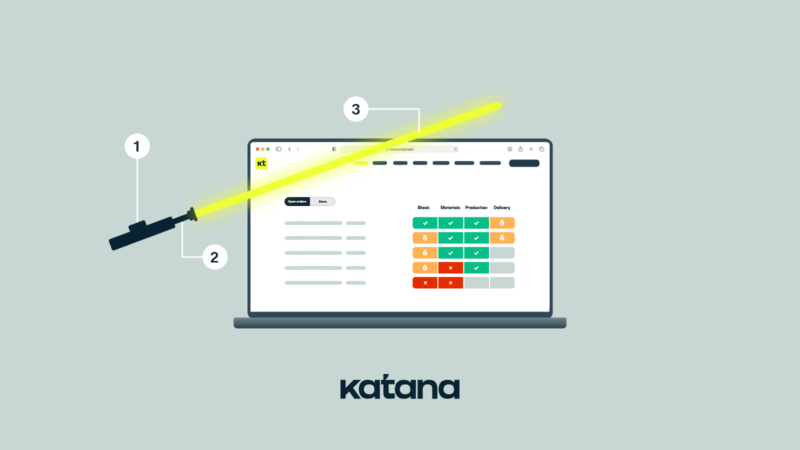 Meeting food safety standards and shipping on time
With product recipes and batch tracking, you'll be able to ensure your products meet relevant compliance standards and are shipped on time to the right customers. To help you manufacture and distribute on time, Katana offers two shipping partners who are directly integrated with our platform.
And before orders can be shipped, they need to be sold – and this is where our range of e-commerce integrations is crucial. As well as native integrations with Shopify and WooCommerce, we have loads of third-party providers who help you sell anywhere online you need to reach.
Katana's food ERP system has you covered from stock to shipped.
Integrate with the best e-commerce,
accounting, reporting, and CRM
software out there
Create custom API integrations
Use Katana's open API to create custom workflows and connect to apps beyond our list of integrations. Automate data transfers between the services you use to level up efficiency. Take a look at our API documentation to learn more.
FAQs about food ERP systems
Get the visibility you need to move products and make decisions