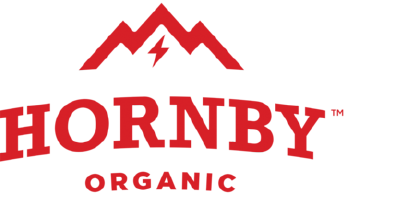 Our overall efficiency has significantly improved. Katana is a very user-friendly and easy-to-use system for each of the struggles that we used to have before. Even more, I appreciate the communication when they are developing new tools, they are open to feedback and take our improvements into account.
Irah Vet
Founder and CEO at Hornby Organic
Boost efficiency and streamline your operations with a centralized hub
Katana's ERP software allows you to integrate with the most popular platforms to manage your food manufacturing business. By integrating Katana with your favorite tools, you can manage all aspects of your business from one place.
Get set up in under 7 days
It's that simple. For more guidance visit our Knowledge Base.
1
Sign up for a free trial
Start your free 14-day trial to try Katana risk-free. No credit card required.
2
Select your plan
We recommend the Advanced plan to get full access to all the best features on your trial.
3
Sync with other tools
Connect to your accounting, e-commerce, and reporting tools for maximum visibility.
End-to-end traceability for full visibility and easy compliance with regulations
As any business dealing with food knows, there are a lot of rules and regulations involved. Regulatory agencies must make sure that specific processes are followed to ensure standards in food safety.
To comply with all the regulations, distributors must be able to quickly identify any potential health risks and trace these back to the original source. Katana's software for food and beverage distributors offers end-to-end traceability, so distributors have full visibility when tracking their perishable goods.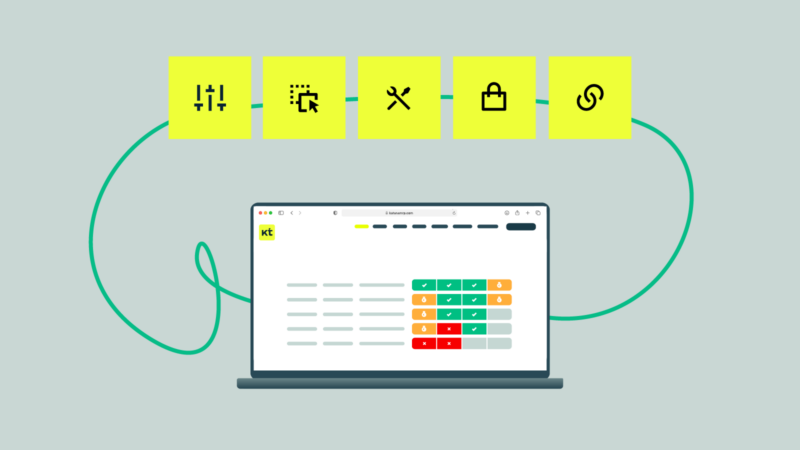 Software for food distributors to increase efficiency and reduce waste
One of the biggest issues when selling perishable goods is that these expire. Selling spoilt food won't just damage your credibility and relationship with customers but may even lead to expensive lawsuits. That's why it's critical to know when your products have reached the end of their shelf life.
Katana's food distribution software allows you to create batch barcodes. Batch barcodes include a lot more useful information compared to a regular EAN barcode. Batch barcode lets you add an expiry date, production date, identification code, and more. This makes it easy to trace expired or contaminated ingredients, so you can get these recalled or off the shelf before any larger problems arise.
Having a clear overview of the expiration dates also allows you to deal with expiring products before you have to throw them out. Food waste is a big problem in the industry, but with the right tools, you can do your part to fight that while also helping your bottom line.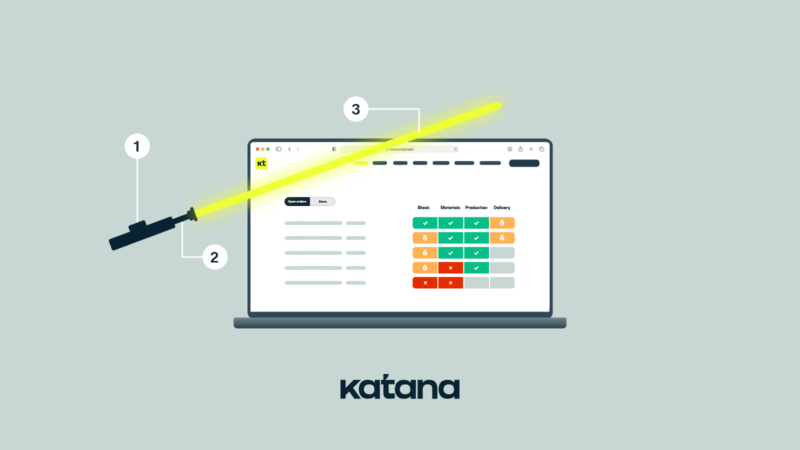 Inventory management software that takes the cake
Keeping track of your inventory is no simple task, especially if your product lines keep growing with your business. That's why it's important to have a future-proof and scalable solution in place so that you would not need to restructure your processes down the road.
Katana equips you with robust inventory managing tools that easily scale with your business. Because Katana seamlessly integrates with the most popular e-commerce platforms, you can be sure that your inventory is kept up to date whenever new orders come in or even when certain items are returned.
With Katana's omnichannel order management, your inventory is kept synchronized across all your sales channels. So, whether you sell direct-to-consumer (D2C) or business-to-business (B2B), Katana ensures accurate stock levels at all times.
Knowing your stock levels is important and even more so when your inventory is running low. To make sure you always have required items in stock, Katana allows you to set reorder points. This way, whenever a stock level reaches a threshold you set, the item will be highlighted, so you can replenish your inventory.
Integrate with the best e-commerce,
accounting, reporting, and CRM
software out there
Create custom API integrations
Use Katana's open API to create custom workflows and connect to apps beyond our list of integrations with top-tier software solutions. Automate data transfers between the services you use to level up efficiency and connect Katana to the best software for your business from sales management solutions to accounting integrations. Take a look at our API documentation to learn more.
Food distributions software FAQs
What is an ERP system?
An enterprise resource planning (ERP) system is a software solution that allows businesses to keep track and manage their daily operations either through native features or via integrations with any other leading business software solution. Implementing an enterprise resource planning software provides businesses with the ability to take care of:
Project management

Customer

relationship management

Order

delivery management

Supply chain traceability

Human resources

Accounts receivable

and

accounts payable

Warehouse management
With an ERP solution, businesses can take care of their business management from a central place, greatly streamlining their business operations.
What is food distribution software?
Food distribution software is a type of software that allows food and beverage distributors to keep track of their perishable goods. Katana's ERP has features that food distributors can use to trace their products from the point these are ordered until getting shipped to the customer.
Katana's distribution ERP software offers an end-to-end traceability system with batch tracking and the ability to track expiry dates. These features make it a great ERP for manufacturers and distributors dealing with consumables.
With Katana's inventory management system you get a real-time overview of every business process and inventory item.
Can you integrate existing software with an ERP?
ERP systems often come as a full software package including all the tools to take care of every aspect of your business from supply chain to quality control to data collection. Though, more than likely your business already uses certain tools that you're happy with. Moving everything over to new systems can be time-consuming and costly, but not utilizing all the tools seems like a waste of money since you're paying for them anyway.
Luckily, Katana offers you an ERP solution that effortlessly connects with your favorite tools. These include:
Accounting platforms

CRM software

Transportation

management software

E-commerce platforms

Reporting tools

And more
With its seamless native and third-party integrations, Katana lets you keep your data synced across all platforms, eliminating tedious manual data entry and making it an ideal cloud ERP software for your business.