Better inventory planning through StockTrim's forecasting
Gain better insight into your manufacturing with more efficient purchase order planning, inventory forecasting, and optimization.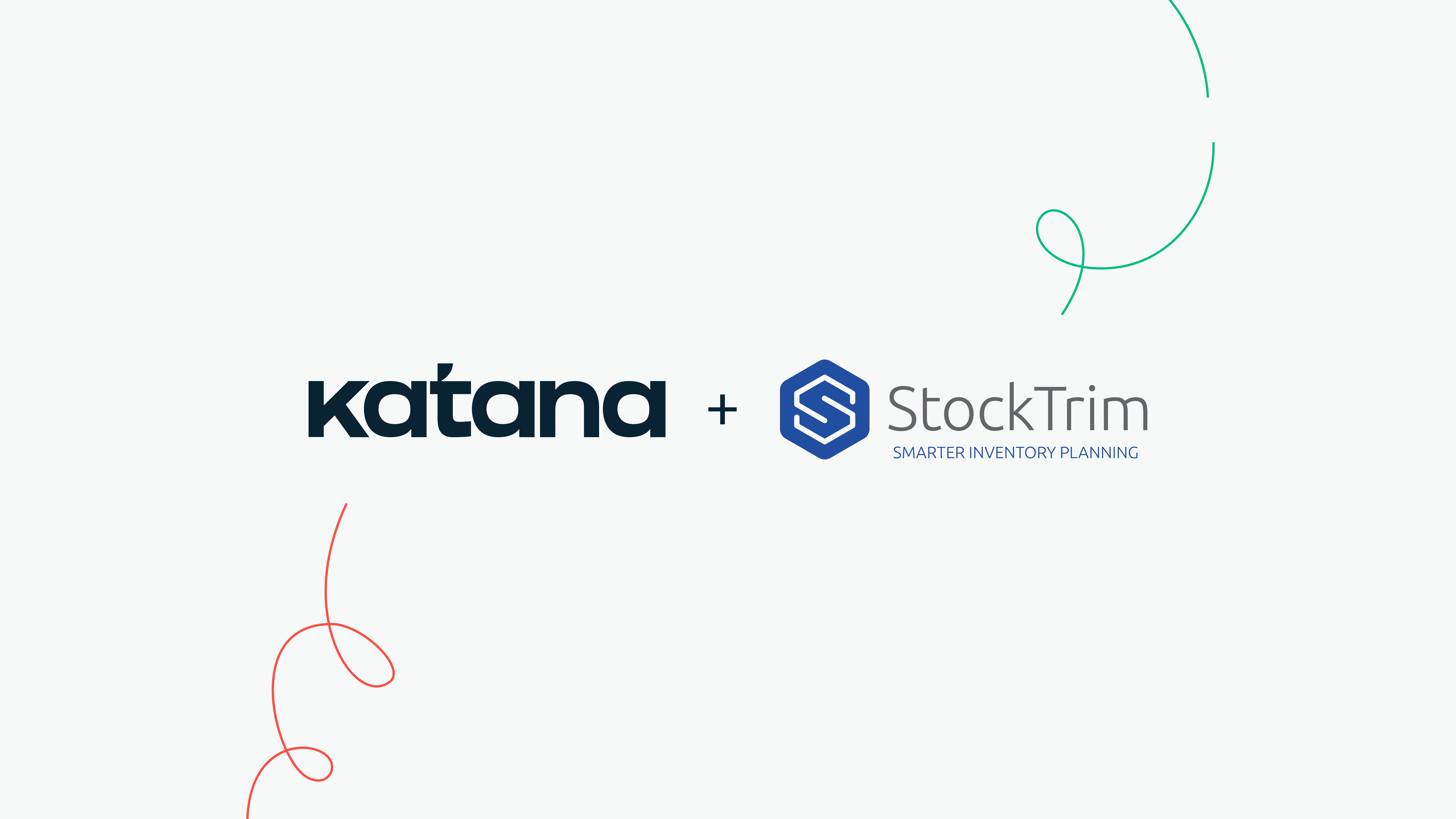 StockTrim is Katana's first inventory forecasting integration, built to help you save time and create more effective inventory planning processes.
With this integration, you'll have:
Demand forecasting
Purchase order planning
Inventory optimization
What is StockTrim?
StockTrim is an online automated forecasting and inventory planning application. To offer intelligent forecasting, it uses an algorithm to read your data, evaluate it, and create tailor-made forecasts and order plans specific to your business.
The StockTrim integration offers:
Detailed Demand Analysis –

view demand patterns and order quantity calculations for

confident predictions and ordering
Manufacturing Features –

receive a forecasted demand for your finished products

and accurately turn that into component or ingredient orders
Variable Lead Times –

configure your supplier lead time and recalculate the forecasts in real-time

to cover the time between placing and receiving orders
Automated Purchasing –

auto-create purchase orders based on calculated suggestions

and send them to suppliers or back to Katana as part of a workflow
How StockTrim works with Katana
Katana already provides you with accurate real-time data. You can always see what needs manufacturing, the current status of operations, what still needs to fulfilling, etc. By integrating your Katana account with StockTrim, you will access inventory forecasting functionalities.
Here is how the StockTrim integration works:
Katana shares data with StockTrim regarding your sales orders, products, recipes/BOMs, inventory, purchase orders, and suppliers.
Based on this data, StockTrim will calculate all the insights and offer suggestions on adjusting forecasts, setting lead times for suppliers, minimizing purchasing quantities, and much more.
You can also create purchase orders in StockTrim and send them to Katana and your vendor.
Once items are received, Katana sends the status back to StockTrim.
Connecting Katana to StockTrim
Quickly connect StockTrim to your Katana account in just a few simple steps:
Create a StockTrim account with a 14-day free trial.
In StockTrim, go to the Load data tab, and choose Katana from the list of connections. StockTrim will then ask you to grant access to Katana data.
Click Authorize Access, and you will redirect to the Katana login page.
Log in to Katana.
As soon as credentials are confirmed, StockTrim will gather Katana data and calculate forecasts. To learn more about this integration, visit the Katana Knowledge Base.
Happy forecasting!
Move your inventory to the cloud