Automate order and inventory sync between apps with Pipe17
With our newest integration with Pipe17, you can enable real-time order and stock syncs between your e-commerce, 3PLs, and other apps and Katana.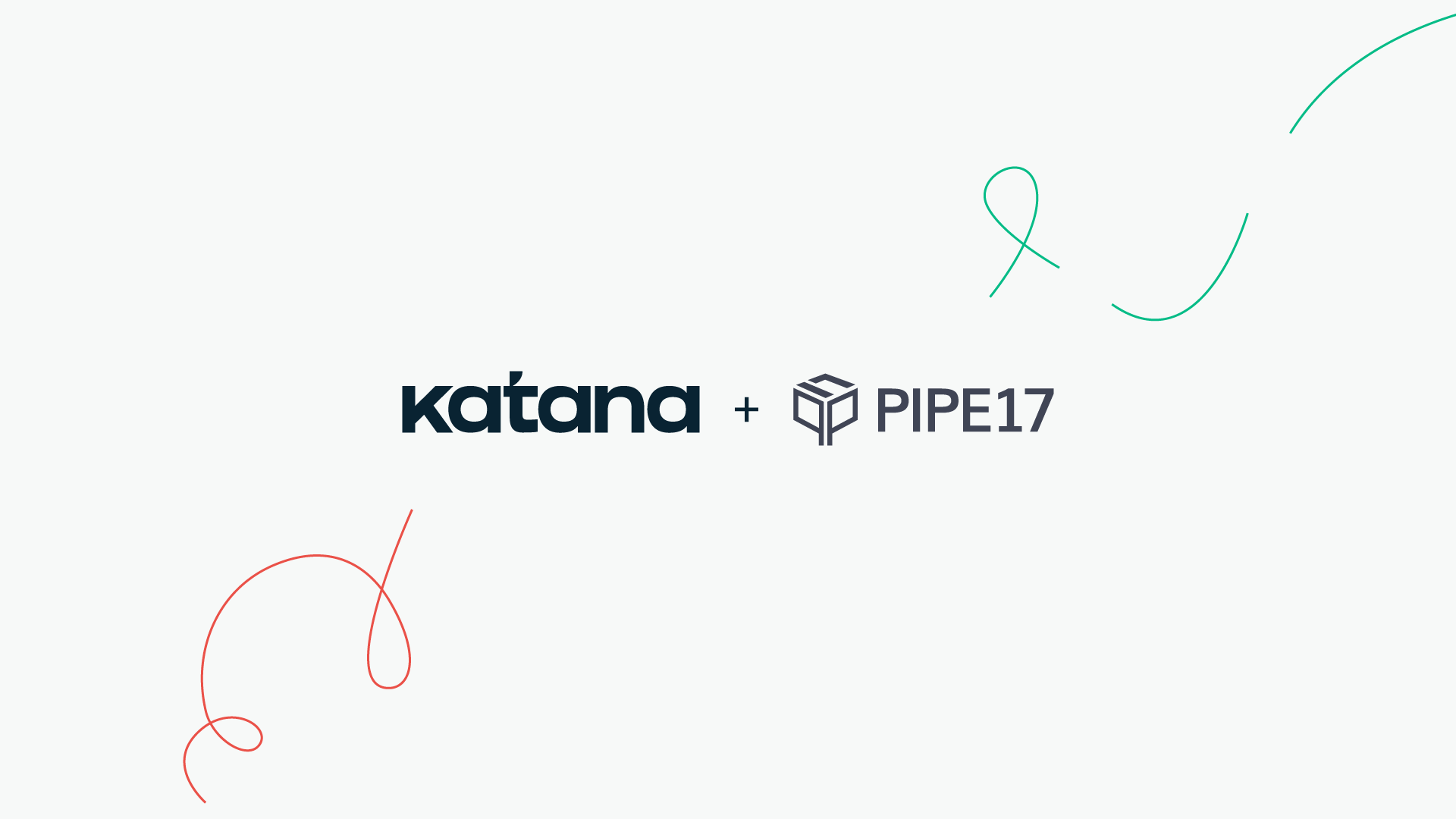 Katana's new integration with Pipe17 allows you to synchronize and automate your order and inventory flows by connecting e-commerce carts and marketplaces to 3PLs, ERP, and other systems.
Pipe17 connects merchant e-commerce businesses with an expanding set of marketplaces, fulfillment centers, financial systems, and SaaS applications to form end-to-end automated operations. Merchants are able to gain control and visibility for every step of their fulfillment cycle – automated order and inventory flows and painless changes to vendor services. Pipe17 already offers more than 50 apps you can connect to Katana, such as Chord, Wayfair, 3PL Central, and more.
The benefits of integrating Katana with Pipe17
By connecting Katana with Pipe17, you will be able to set up codeless integrations which automate such workflows as:
Receiving orders from e-commerce, marketplace, and POS systems and sending them to Katana
Syncing your Katana inventory levels to e-commerce, marketplace, and POS systems
These workflows will allow you to always have a view of the real-time status of inventory and orders in Katana and other apps.
Getting started with Pipe17
Pipe17 makes integrating simple with easy-to-use connectors designed for e-commerce and marketplaces to connect to backend fulfillment services.
To connect Pipe 17 with Katana, you'll first need to sign up for a demo with the Pipe17 team. During the demo, they will help you onboard and establish a connection between Katana and your other apps.
This integration is available for all Katana subscription plan users. Learn more about it on our Knowledge Base.
Happy integrating!
Move your inventory to the cloud