You can now purchase and sell in multiple currencies in Katana
Introducing full multicurrency support in Katana! Automatically convert purchase prices to your base currency to easily track your inventory value.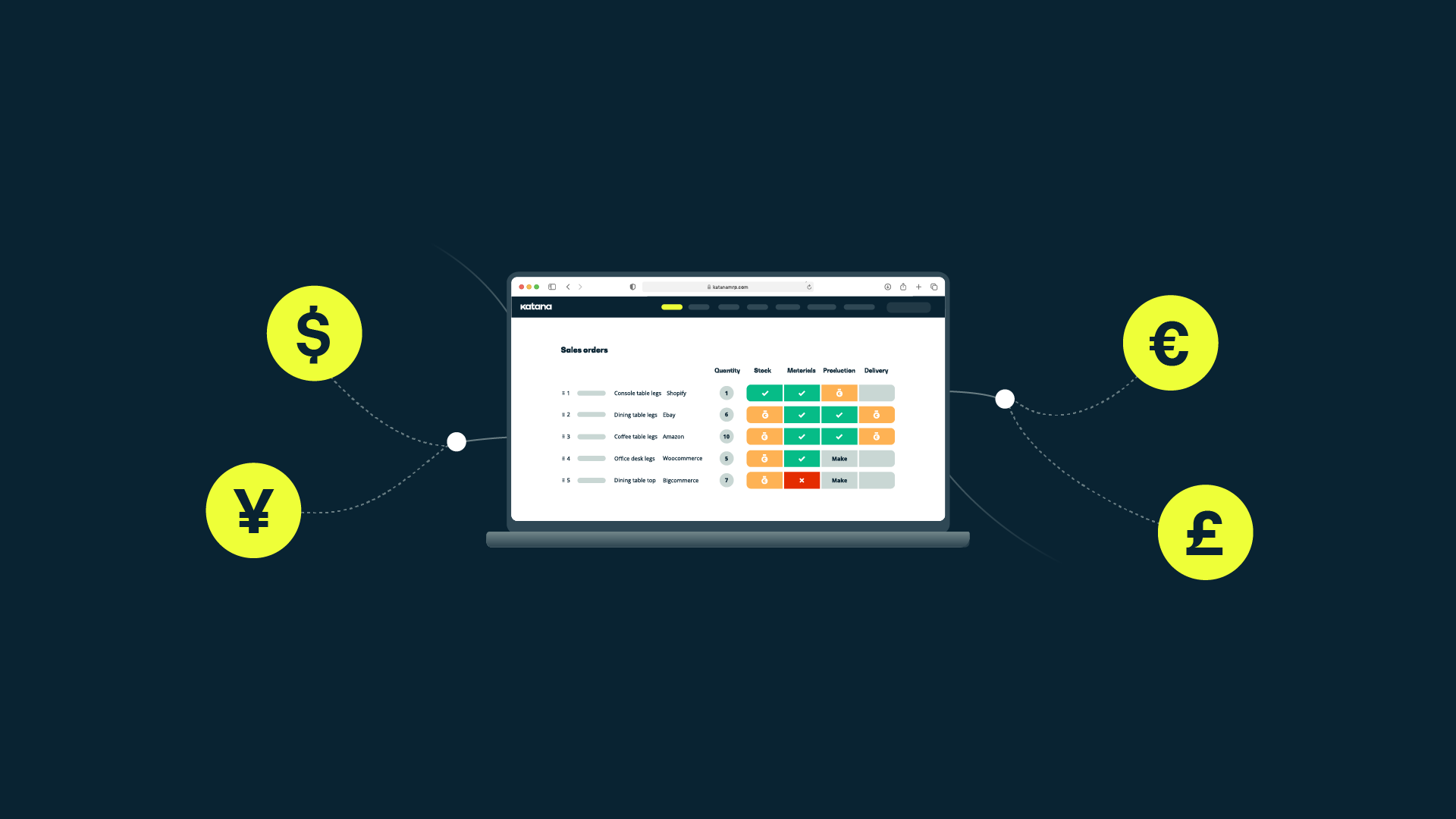 Say hello to full multicurrency support! After introducing multicurrency support for sales orders, our team is excited to announce more great news for manufacturers selling and purchasing internationally.
Katana now automatically converts currencies when buying and receiving stock, making it easier than ever to keep track of your inventory value in your currency of choice. With the multicurrency support for purchase orders, you can:
Make purchases in the currency your suppliers use
Set default purchase prices based on the currency your suppliers prefer
Generate purchase orders with the exchange rate automatically converted by Katana over API
Easily track sales and purchase order values in multiple currencies
In case you missed our previous update, Katana now supports multicurrency from purchasing to sales orders, allowing you to:
Sell in the currency your customers prefer
Purchase in the currency your suppliers use
Automate currency conversions based on daily rates thanks to Katana's API setup with OXR
Get multicurrency support for your Shopify and WooCommerce stores
Get multicurrency support for your Quickbooks Online or Xero accounting
Access multicurrency features with Katana API
Want to learn more? Read our Knowledge Base guide to access all the information you need to get started.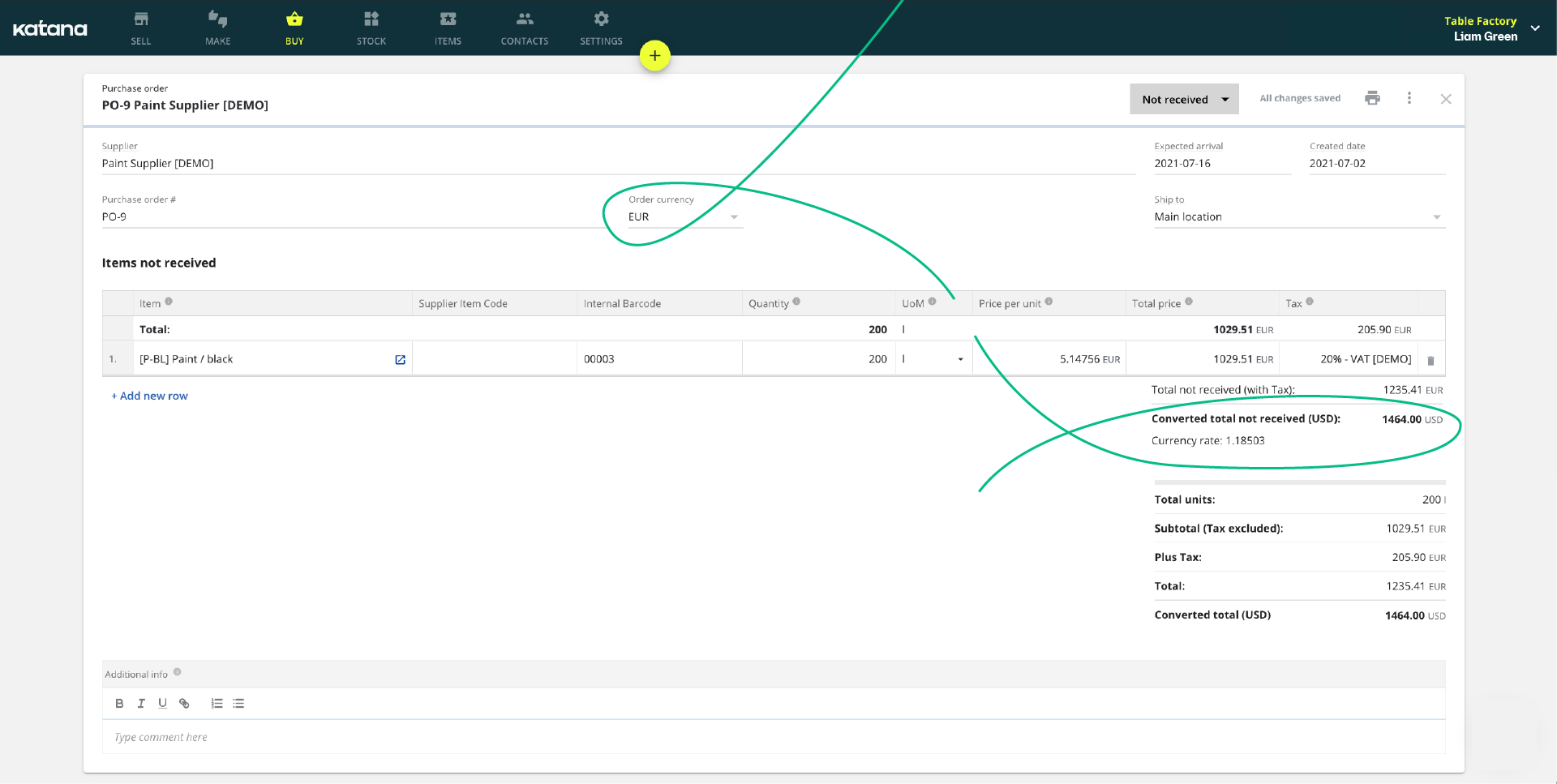 What's coming up next?
We love sharing feature updates that help you run your business. Here's what we're working on now and plan on delivering over the coming months:
Barcode scanning with smart devices
Shop floor material consumption tracking with barcodes
Shipping and billing addresses for your customers and sales orders
Custom sales order printout PDFs
Until then, happy purchasing!
Move your inventory to the cloud