End-to-end traceability of all your inventory items with Katana
The latest update allows you to add a batch/lot number to your raw materials to monitor their movements and expiration dates, giving you full traceability.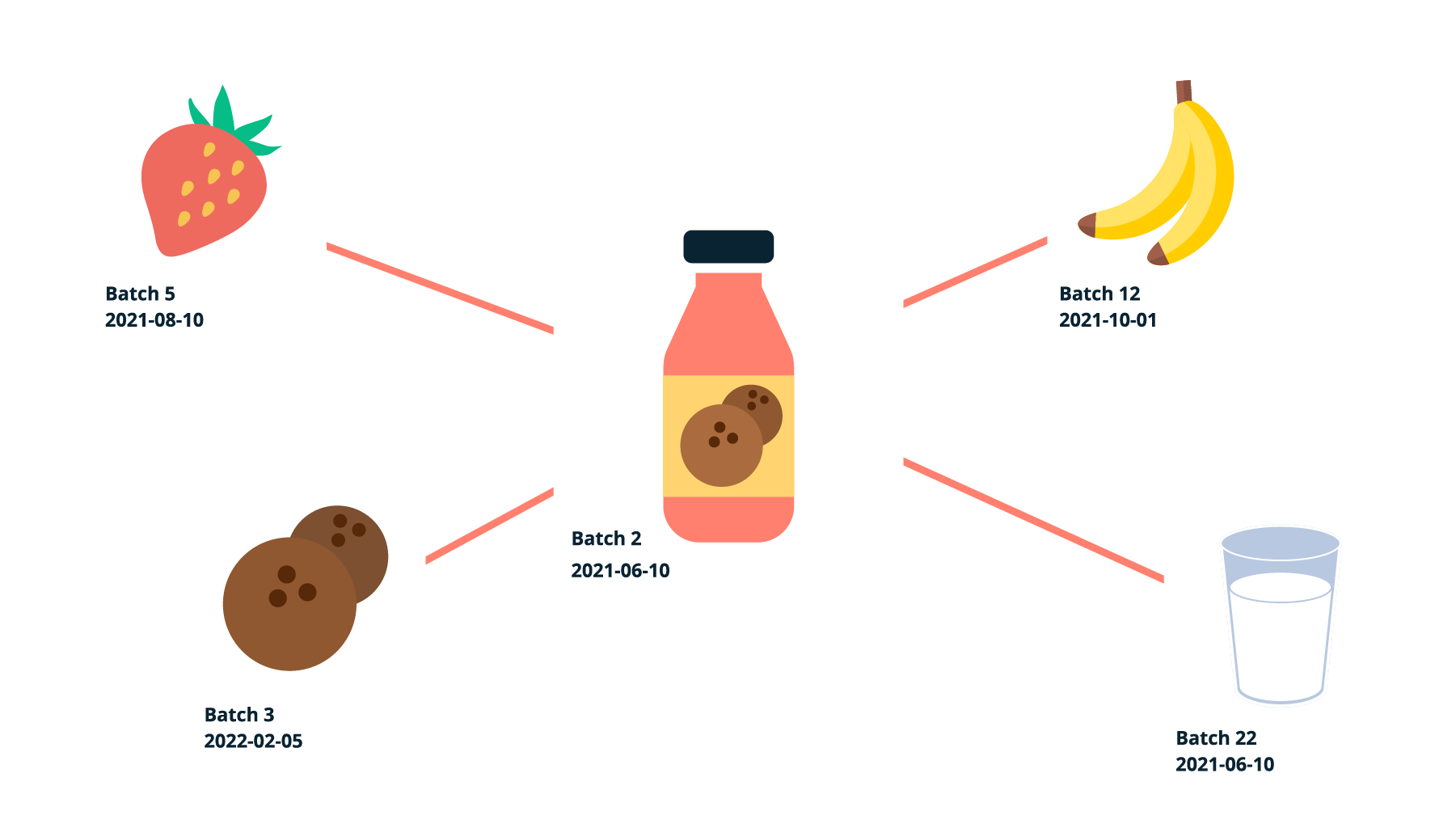 No more second-guessing where your items are or when they might expire.
With the Advanced subscription plan, you now have access to end-to-end traceability of all your inventory items. 🔍
This latest update allows you to track all your inventory movement throughout your entire production cycle.
How to use traceability in Katana
Product traceability was originally available for tracking your finished goods movements and expiry dates by assigning batch numbers to those products.
But with full traceability, you can monitor the movements and expiration dates of your raw materials, components, and sub-assemblies too.
But, how do you do this?
Step 1: Turn on batch tracking via the Item card.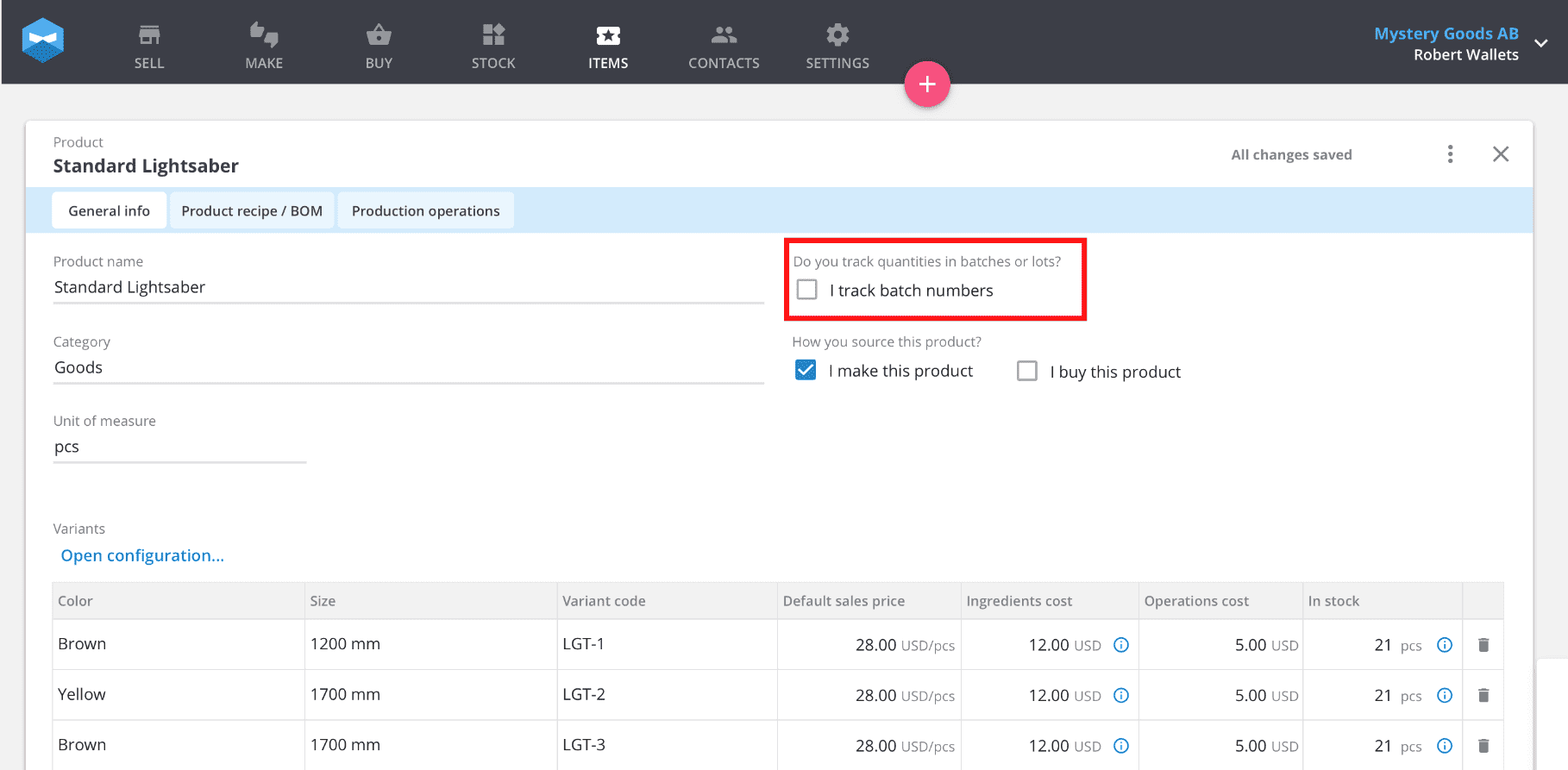 Step 2: With a manufacturing order open, enter the batch number.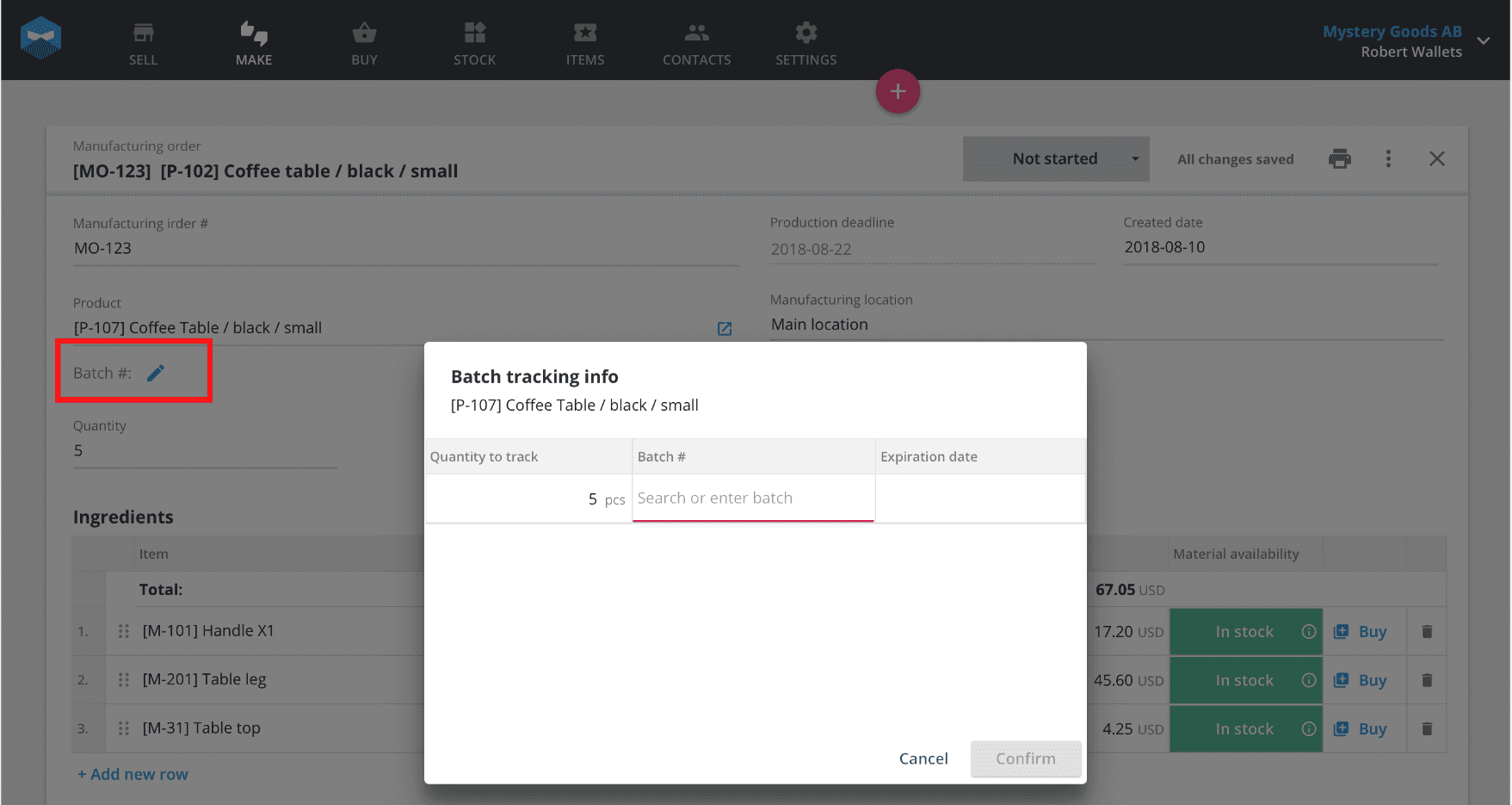 Step 3: When a sales order is marked as delivered, select a batch number from within the sales order.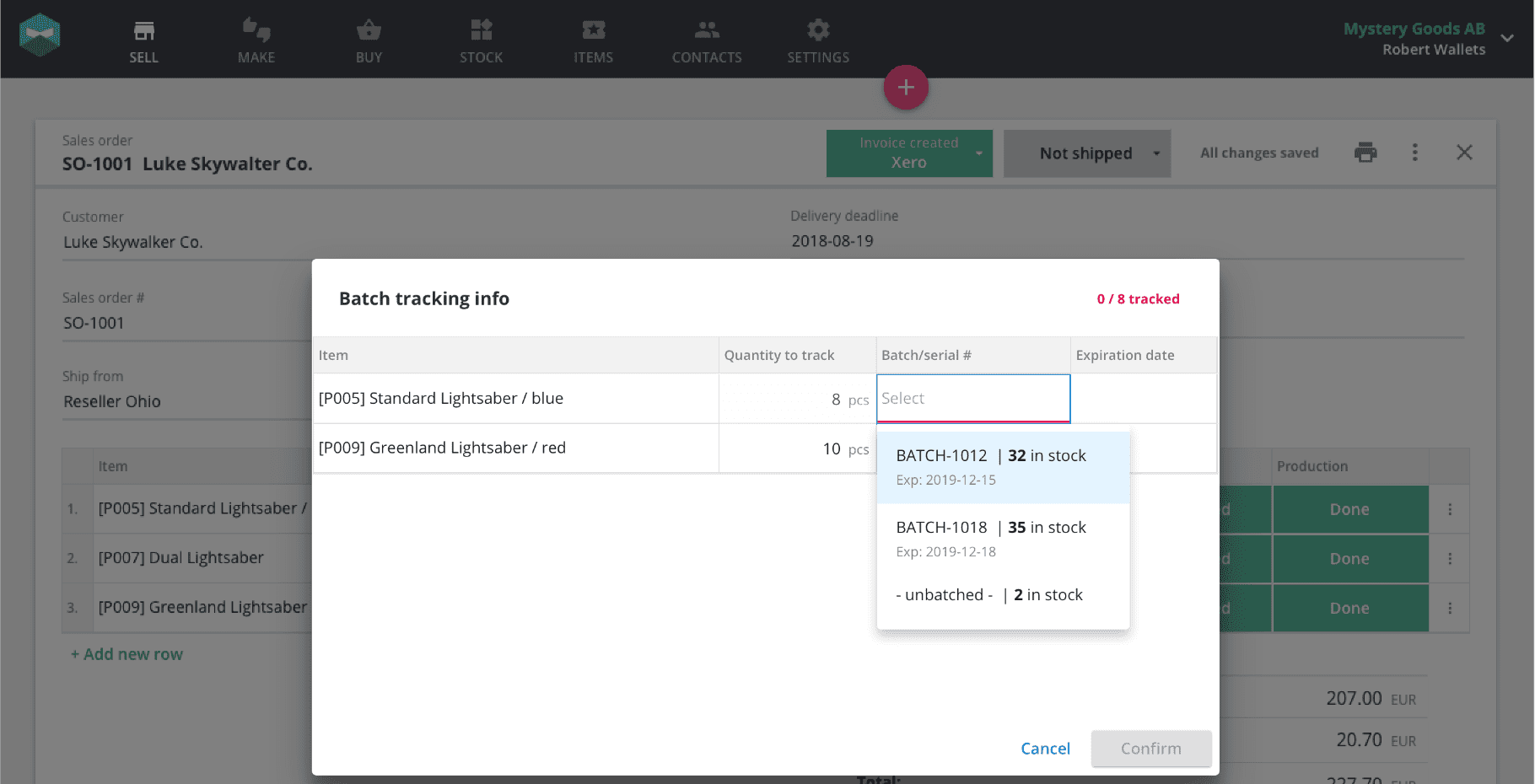 Step 4: When you receive a delivery, enter the batch number within the purchase order card.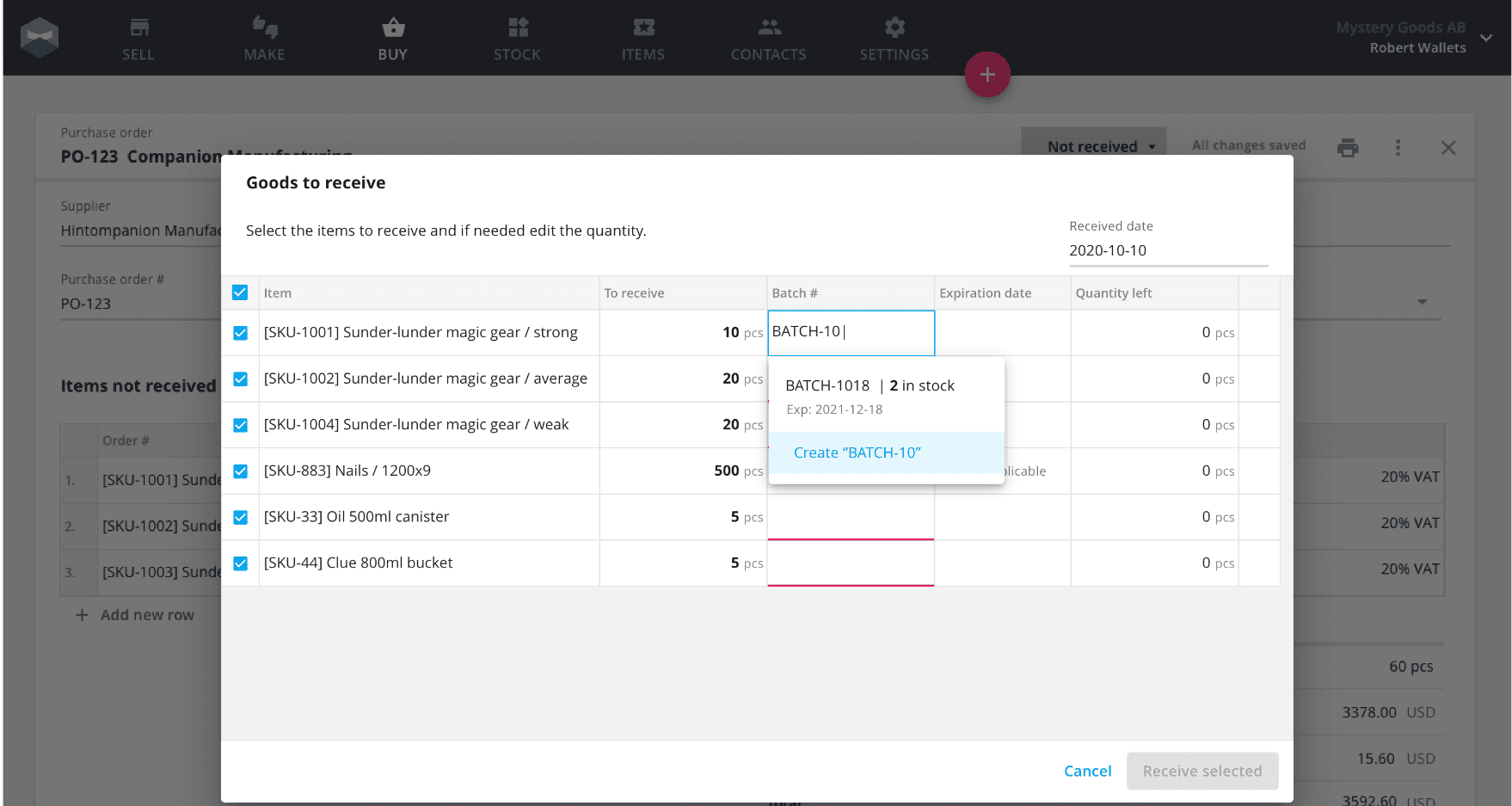 Step 5: When a manufacturing order is marked as 'Done' go ahead and pick a batch number.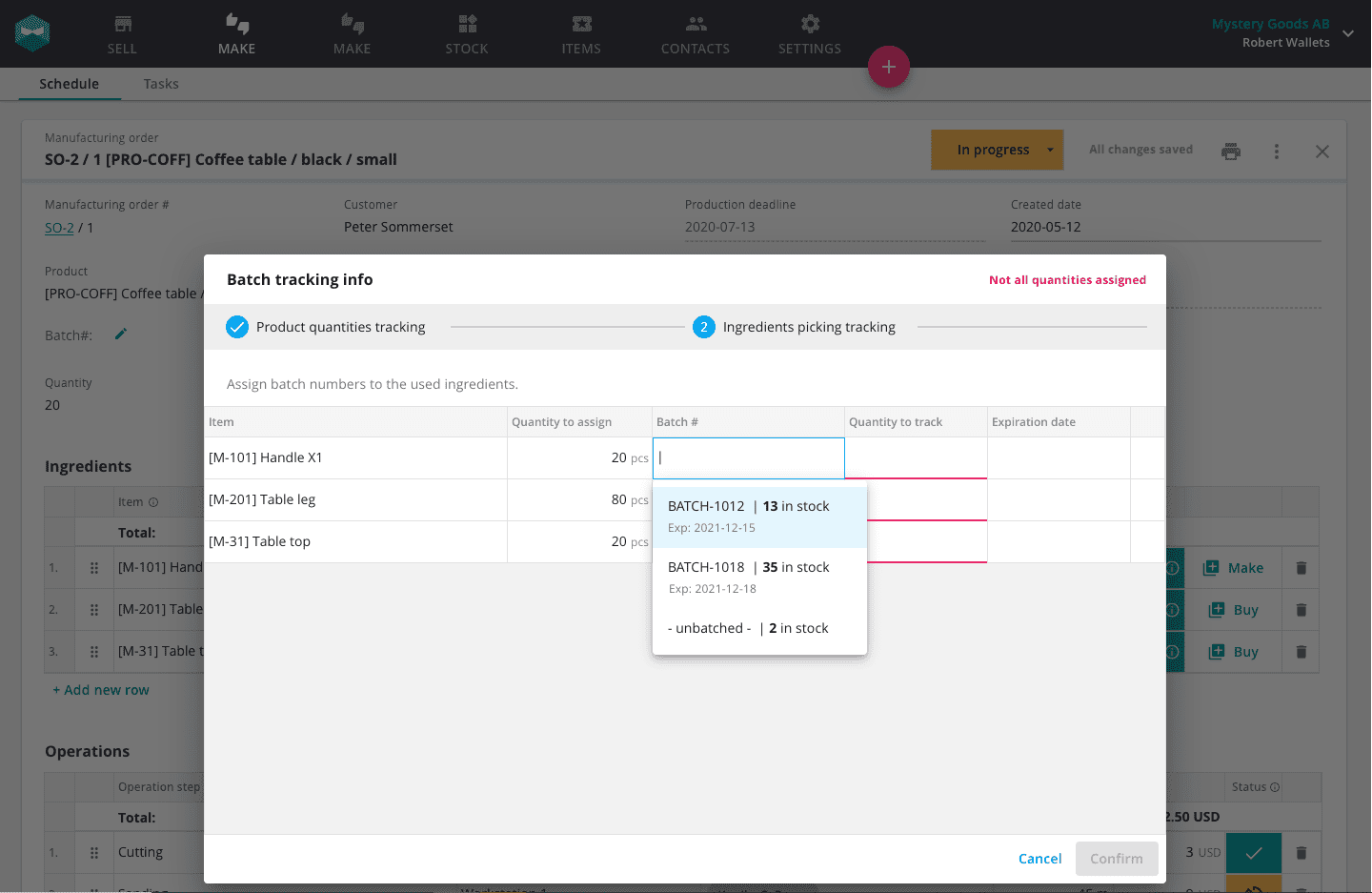 Is this update for you?
Batch tracking is essential, and even a legal requirement, for manufacturers who work with:
Food and beverages
Cosmetics
Pharmaceuticals
Electronics
However, having full batch traceability is just as good for manufacturers who follow a make-to-stock workflow and need to keep a close eye on items after they've been manufactured.
The reason having the ability to track your items is important, especially for those who handle perishable inventory, is because it's an essential tool if you need to:
Check the expiry dates on items
Trace a product back to its original batch
Perform product recalls with ease
If you want a more in-depth guide to item traceability, you can find more information at the Knowledge Base.
If you have any questions about the update, please feel free to , and we'll be more than happy to help.
And until next time, happy tracking
Move your inventory to the cloud