Katana's Easy Insight integration is now available on all subscription plans
Integrate Katana and Easy Insight to create custom dashboards or use our pre-made templates for your sales and inventory data. Now available on Pro and Essential plans.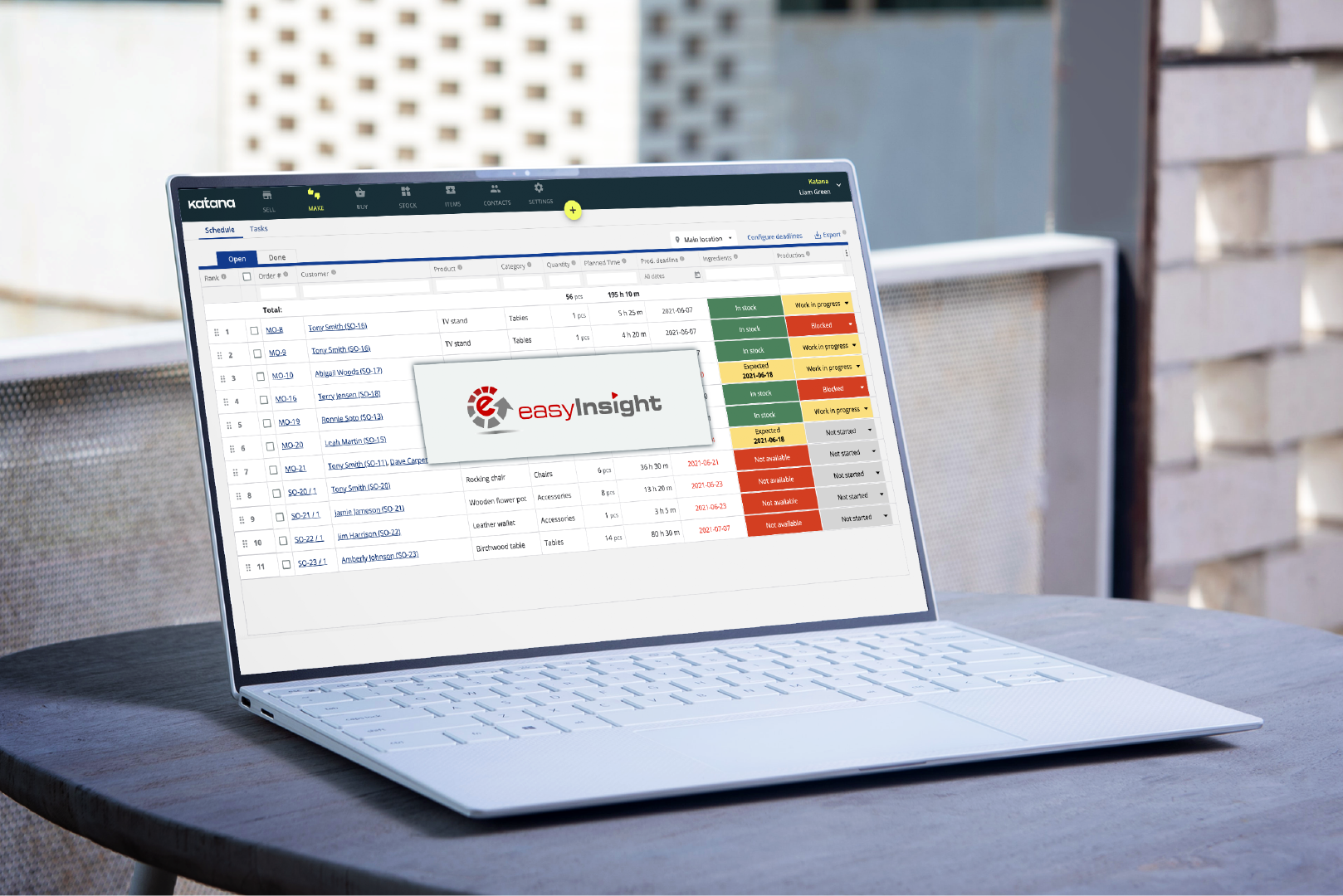 Easy Insight is a powerful and user-friendly business intelligence tool that easily integrates with Katana via Katana API. In March 2021, we launched an integration with Easy Insight that enabled Katana's Advanced plan users to analyze their sales data and later made it possible to analyze inventory data.
Now all users can connect Katana to Easy Insight for a better overview of business data and added reporting functionality. Connect Katana and Easy Insight to get immediate access to pre-made reporting templates for:
Sales data — new customers by month, revenue breakdown by customers, products, categories, and more
Inventory data — inventory demand overview and analysis
You can also create custom reports and dashboards that fit your specific needs. The Easy Insight team is happy to help you customize your reports to find the best solution for your business. This allows you to get better business insights by analyzing the data you already have in your Katana account.
Sounds like something you need? Setting it up is just a few clicks away.
What's next?
For now, Katana's Easy Insight integration can access your sales and inventory data. As we continue developing our API, you can expect to see more functionalities, like analytics for purchase and manufacturing orders. We are also working on making more integrations available for our Essential plan users.
If you have any questions about Katana's API or Easy Insight integration, please feel free to contact our team.
Happy reporting!
Move your inventory to the cloud