Create Katana data reports using Easy Insight
Use Katana data to create custom reports or use pre-made templates to get insights into your business.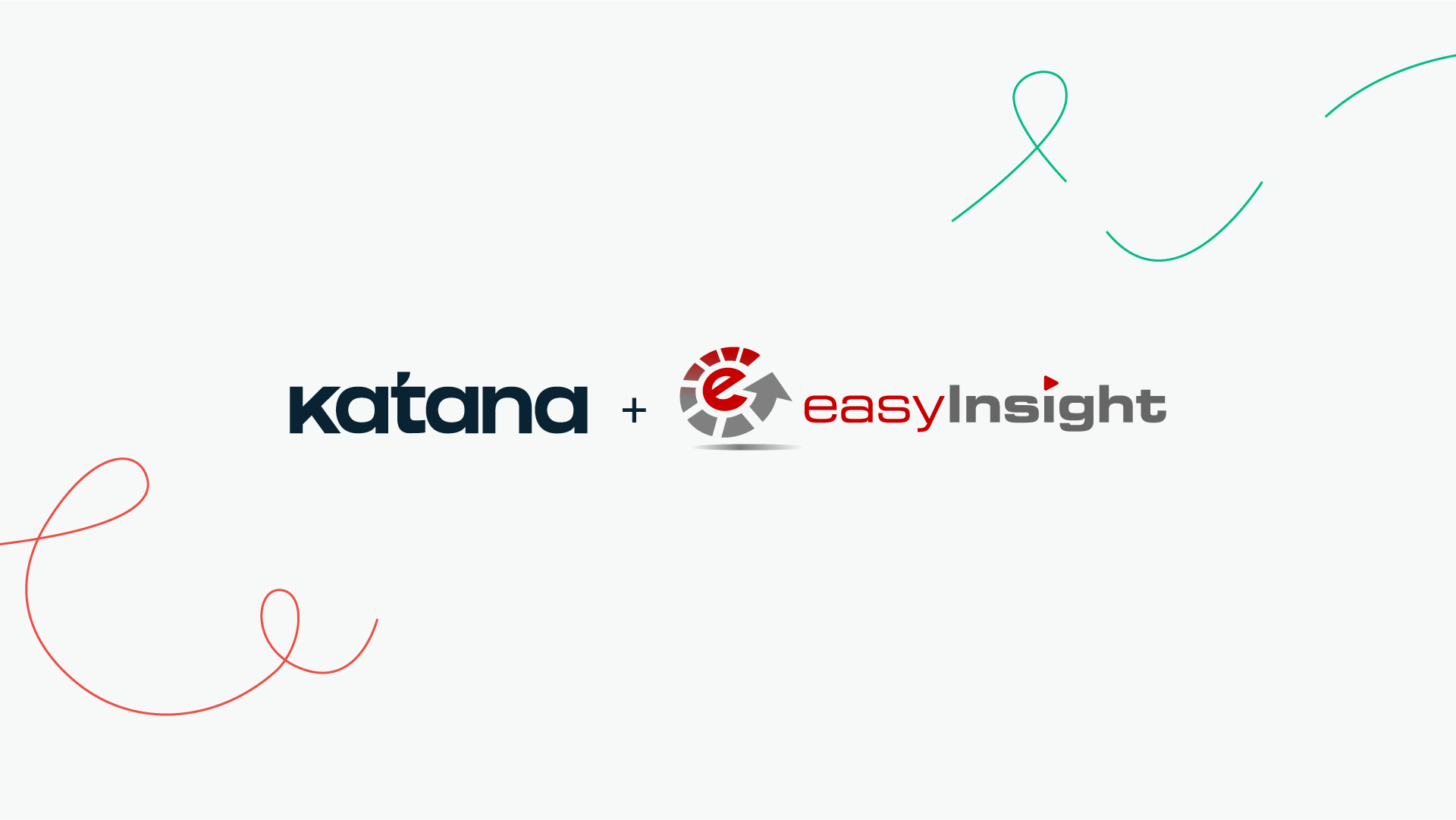 We're happy to inform you that our integration with the business intelligence tool Easy Insight now has inventory forecasting available for all Easy Insight users!
Easy Insight's integration with Katana helps you to:
Make better business decisions by having a clearer understanding of your data

Build automated, custom reports and dashboards of your business

Visualize your data in a way that suits you best – charts, tables, calendars, etc.
What is Easy Insight?
Easy Insight is a cloud-based analytics tool that provides users with dashboards and reports that are easy to use.
The Easy Insight integration with Katana allows you to gather data on any area of your business with reporting templates such as:
Revenue breakdown by customers, products, or product categories
Order size and fulfillment time trends
Monthly sales volume and count
Average inventory demand and days of inventory in stock
Using Katana's API, you can set up custom analytics and take advantage of different pre-made report templates — customizing them to fit your needs:
Supplier performance overview – measure delivery times over multiple orders, w

hich also gives you an overview of an

y outstanding orders per supplier
Where-used report for BOM – see which materials or products are used throughout different BOMs.
Inventory Movements – list all the stock transactions that certain items have had in the past. This report helps you to investigate stock history or provide you with ad hoc analysis of item usage
Batch expiration – take a regular look at your current stock according to batch expiration and track the soon to be or already expiring stock
New manufacturing insights – measure operation actuals over a set time
Thanks to the recent update, you can now benefit from inventory forecasting. Each inventory connection in Easy Insight comes with two forecasting reports. The first shows inventory across all locations in your business and the second allows you to filter inventory by location.
You can start with the Product Analysis report from the prebuilt dashboard by modifying it as needed:
Report on sales velocity to help calculate projected inventory demand
Calculate safety stock amounts using a variety of possible formulas
Calculate inventory turnover to find overstocked items and reduce warehouse costs
View lead time trends by supplier to identify which are falling behind on fulfilling purchase orders
If you have questions about using Easy Insight, you can contact their team and ask for any help you may need to set up your reports according to your specific needs.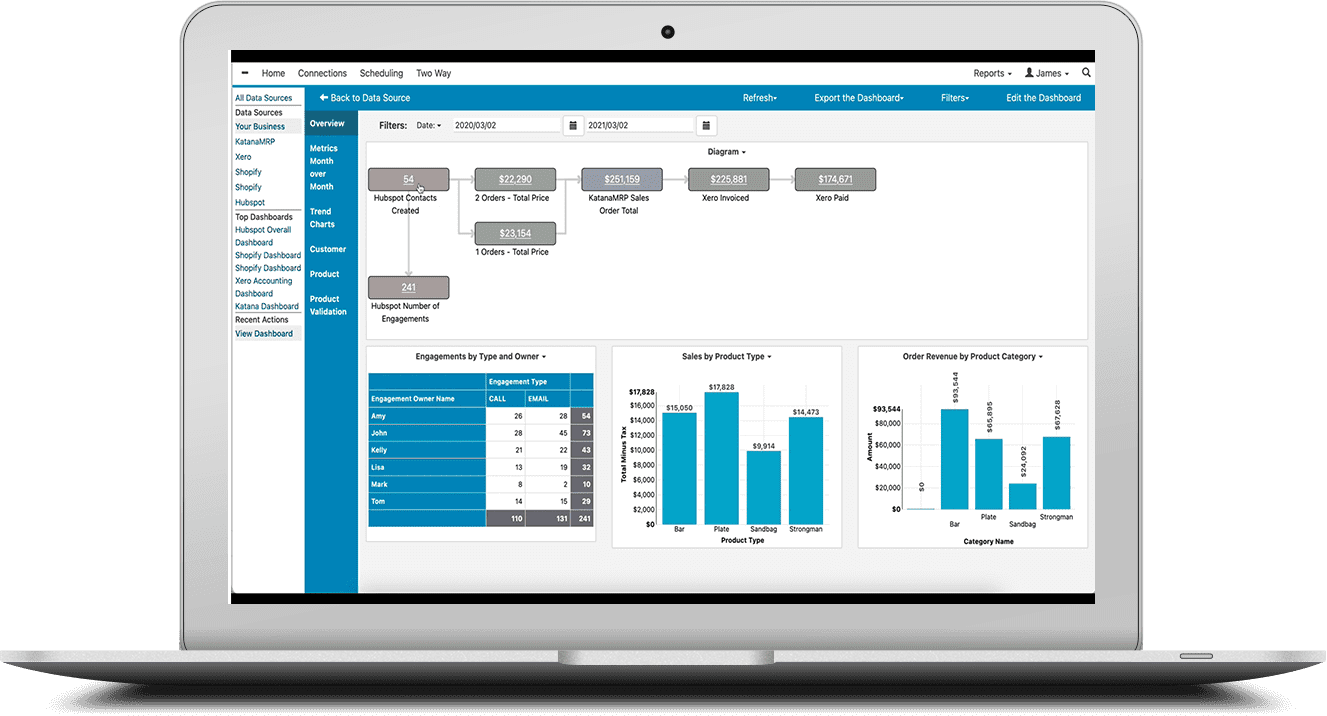 How to get started with Katana + Easy Insight?
It only takes a couple of clicks to connect Easy Insight to your Katana account quickly:
Create an Easy Insight account with their

 14-day free trial

by clicking here.
Choose Katana from the list of connections. Easy Insight will then ask you to grant access to Katana data.
Click Authorize Access, and you will be redirected to the Katana login page.
Enter your Katana login data.
As soon as your credentials are confirmed, Easy Insight will begin syncing your Katana data to analyze and build reports inside Easy Insight. Find more details in Katana Knowledge Base.
With this update, we hope you can get the most out of your data by visualizing any improvements that could be made. Feel free to contact us if you have any questions about our API or the Easy Insight integration.
Happy analyzing!
Get a demo and discover the power of real-time insights